5 smart landscaping tips for building a new home guide, Online property garden advice, Planting tips
5 Smart Landscaping Tips for When You're Building a New Home
28 May 2022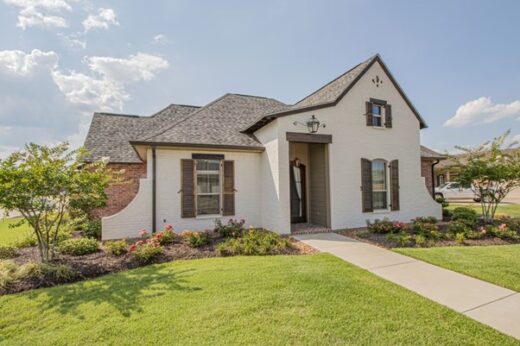 Landscaping is not often the highest priority when one starts planning to build a new home. In fact, it is very the last thing that people plan about.
It is very much easy for one to overlook their garden space, which is quite a shame as it can easily enhance the appeal of the property. Smart landscaping can instantly increase the market price of the property in question significantly. Luckily, one can take advantage of Kingsknowe Building & Landscaping for landscaping solutions suited for their environment.
Here are some smart landscaping tips that you can apply to shape your garden of dreams.
1. Reuse the spoil for landscaping
A common mistake made by new home builders is that they ignore the soil excavated while laying the foundation. The excavated soil can actually be quite helpful in creating features in the garden. So, throwing away the soil can be foolhardy. One should do everything they can in their own way to preserve it. You can easily ask the groundworkers to put any clean topsoil in separate piles to be used later on.
There is another benefit of reusing the excavated soil as well. It would save you quite a buck from the Landfill Tax you have to pay to authorities. A Landfill Tax is simply a tax collected from dumping of excavated soil and rock. But if you store the excavated soil on your property, you can save yourself quite a bit in taxes.
2. Create a roadmap, especially for large features
Naturally, you would have a vision of your landscape. You have a thought in mind to install a swimming pool or a pond in your backyard, which is entirely all right. But it would be best if you plan ahead regarding them, especially when you have workers on your site.
This would save a lot of time as well as money by not having to hire diggers for these features later. Additionally, it is also easier to get access to the rear of the construction site without the project being completed. It is something that you must consider.
3. Choose your outdoor or indoor paving
Another significant advantage of planning the landscape is that you can influence your exterior to be in sync with the interior scheme of your house. It can help you design an absolute masterpiece with a seamless transition between the garden and your interior.
Indoor and outdoor paving might not seem unimportant when you are planning to revamp your space. But it is the little things that can be the difference-maker. Additionally, one can even get a significant discount if they place a larger order from one supplier.
4. Plan for drainage
You would need to take drainage into account when planning for a landscape. It is not feasible to cover the whole area with hard landscaping as it would significantly hinder drainage, resulting in flooding on the property. And no one would want that. That is why it is advised that one plans for the drainage issue beforehand.
Planning for lawns, borders, and graveled areas makes for an excellent drainage solution. There are also various permeable variants of hardscaping materials in the market that can also assist in drainage. There is a possibility for you to take advantage of rainwater harvesting if you live in an area that sees more than average rainfall.
5. Opt for mature plants for a more established look in your garden
While there is nothing wrong with growing a garden from scratch, it would take quite a long time. Newly planted seeds and saplings take a lot of time to develop and need extra care. No, the far better option would be to buy mature plants and create a more established look for your landscape. And while this might be a bit of an expensive option, it would also save you from nurturing your garden up from scratch.
Consider bamboo and peached trees that can be easily bought fully formed and would look magnificent in your landscape.
There are many nuts and bolts, figuratively speaking, that can help you make a beautiful landscape. But if you follow the tips mentioned earlier, you might even surprise yourself with the final result. Never think twice, and just plan for the perfect garden space. It is certainly what you deserve!
Comments on this guide to 5 smart landscaping tips for building a new home article are welcome.
Landscape Design
Landscape Design Posts
What is Landscape Architecture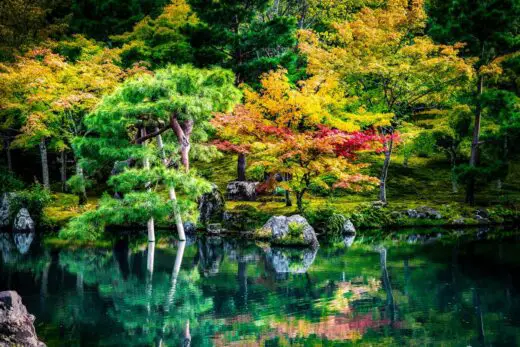 Landscaping and garden design ideas for your outdoors
Top 3 factors for planning new landscape design
Create a Relaxing Backyard Landscape Design
Building Articles
Residential Architecture
Comments / photos for the 5 smart landscaping tips for building a new home advice page welcome