5 bad credit loan options for home repairs guide, Money access advice, Finance lending tips
5 Bad Credit Loan Options for Home Repairs
10 February 2022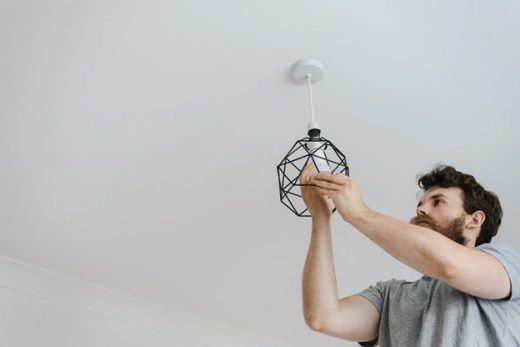 photo : Anete Lusina from Pexels
A homeowner's worst nightmare includes a broken water heater, a flooded basement, and a hole in the roof. These are all signs of a disaster, and they're also highly stressful situations to deal with. Not only that, but they're expensive, too.
5 Bad Credit Loan Options for House Repairs
With the average cost of a new water heater around $900 to $4,000, it's hard for many people to come up with that kind of money when they need it most. Unfortunately, you can't put off repairing your home indefinitely. You'll want a solution as soon as possible, which means money!
Your option is to get a quick cash loan. But what if you've got a poor credit score? It may seem impossible to get approved for a personal loan. Don't worry! There are bad credit loan options available to you.
Pawn Loans
Can you take out a pawn loan with bad credit? The answer is a big YES. Pawnshops are often more forgiving when it comes to your credit score and will be more likely to give you a loan if you have a lower credit score. However, you'll likely have to pay back a higher interest rate on a pawn loan.
Pawnshops will give you cash in exchange for your item and then hold onto it until you pay the loan back. And this could be anything from a piece of jewelry to a piece of furniture. You also need to have your ID and proof of income when you go to the pawnshop.
Moreover, pawn loans can be used for various purposes, including medical expenses, car repairs, and home improvements. So if you're in a bind and need some quick cash, then a pawn loan may be the right option for you.
Home Equity Loan or Line of Credit
Bad credit borrowers who own a home may qualify for an unsecured personal loan if they have built up enough equity in their home. Homeowners can access that value by applying for either a home equity loan or a line of credit.
The amount you can borrow is tied to the overall value of your house, and traditional lenders require at least 20% equity. If your home is worth $200,000 and you have a mortgage balance of $100,000, for example, you can borrow up to 40% of the remaining value: $80,000.
That means that if your credit isn't strong enough to qualify for a personal loan on its own merits (your credit score is below 640, for example), you may be able to borrow against your home equity. It could be a good option if you need a large sum of money and want to avoid paying interest on a credit card or taking out a high-interest loan.
Personal Loan From an Online Lender
If you have bad credit, you may be worried about taking out low rate personal loans from an online lender. However, you can do a few things to improve your approval chances.
First, be sure to compare rates from a variety of lenders. Doing so will help you find the best rate possible, regardless of your credit score. Second, be prepared to provide proof of income and assets. It'll help the lender see that you can repay the loan.
Finally, be honest about your credit history. The lender will likely check your credit score, so it's best to be upfront about any past mistakes. You can work together with the lender to create a loan that works for both of you.
Also Read: What is the difference between a Roth 401(k) and a Roth IRA?
Payday Loan
A payday loan may be a good option to finance home improvements. You can typically borrow up to $1,000, and the loan is due on your next payday.
There are a few things you should consider before taking out a payday loan:
How much will the loan cost in total?
What is the interest rate?
When is the payment due?
Can I afford to pay back the loan on my next payday?
If you can answer these questions, a payday loan may be a good option for you. Remember, it's essential to read the terms and conditions of any loan before you sign up.
No Credit Check Loan
No credit check loans are designed for people with bad credit or no credit history at all. The good news is that many lenders offer no credit check loans. These unsecured loans poor credit are a great option if you need money quickly and have bad credit. Just be sure to read the terms and conditions carefully before you apply.
Be aware that no credit check loans often come with high-interest rates. So, it's essential to make sure you can afford to repay the loan on time. If you think you may struggle to pay back the loan, consider other options before choosing this type of finance.
5 bad credit loan options for home repairs – Final Thoughts
Funding a home repair can be stressful, especially if you don't have the money to cover it and have bad credit. Fortunately, bad credit loan options can help you get the money you need to pay for your home repairs or other expenses, such as no credit check loans.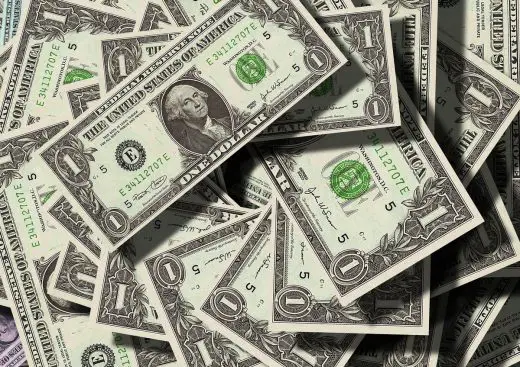 Comments on this guide to 5 bad credit loan options for home repairs article are welcome.
Loans
Loans
Renovate Your Home Through Loan
6 types of real estate loan you should know about
Take these steps before taking a loan
Architecture Designs
Building Design Posts
First Time Replacing Your Roof
Ultimate checklist for renovating your home
How Much Does Attic Cleaning Cost Guide
Comments / photos for the 5 bad credit loan options for home repairs advice page welcome