Top 5 places for summer romantic weekend advice, 2021 travel guide, Holiday getaway tips
Top 5 Places for a Summer Romantic Weekend
6 July 2021
With many places boasting perfect weather conditions and beautiful sceneries, it is hard to decide on the best destination for your romantic summer vacation. Do not result in a blindfold or a handful of darts on your getaway because we've got you.
Nowadays many couples get known online. This is a very popular way.  Going on vacation together is a great way to spend a vacation in a romantic way.  Approach this question responsibly, so that the best romantic place, promotes romance between you.
While we can agree that love and romance in this day rest in online dating, with a lot of things actually happening here, we need to also think about what next? How do you get to know your partner better? After all, correspondence and short meetings often do not allow you to get to know a person well.
Top 5 Places for a Summer Romantic Weekend Guide
So, we've rounded up the best five places for two to ensure that you have a blast if romantic summer vacation is what comes to mind.
Create an even more special holiday with the optimal private aviation solution – with the best jet card you access the same global fleet of over 23,000 aircraft without membership or upfront fees.
To make the most of your romantic weekend away from home, you may get a bucket list considering these ideal places.
1. British Virgin Island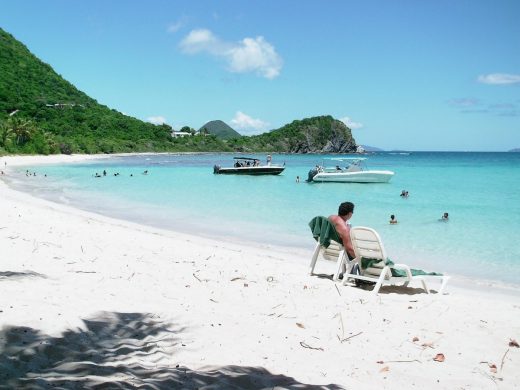 Tucked away from the busy streets and polluted towns of the Caribbean are the exceptional wonders of the British Virgin Islands. There are about 50 Islands to choose from for your weekend vacation, with the largest being Tortola. Experience all the fun by visiting some of the hidden Islands in the Caribbean Sea.
Take advantage of some of the best vacation deals at fair prices here—the best time to visit runs up to November, before the onset of winter. There are a handful of resorts on the island with unforgettable sceneries. Rosewood Little Dix Bay, Mango Bay, and Scrub Island Resort are top of the list. Enjoy private beaches outfitted with great hotel meals with your loved one, and have an experience you can never forget. Hotel prices start at $30 per night for couples.
2. St. James, Barbados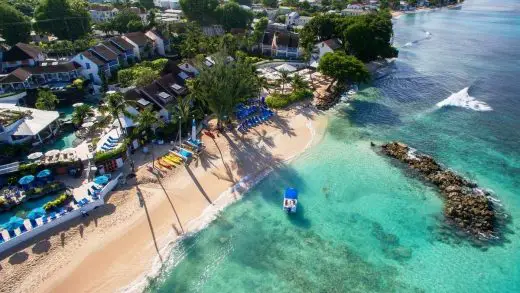 The most popular places to visit in Barbados over summer are along the western and southern parts of the Coast. There are discounted vacation plans in leading hotels. The Coast is sheltered from the strong Atlantic winds with houses built on dunes in Harbor Island, making it a serene environment ideal for couples.
Overlooking the St.James beach are some Adults-only restaurants providing a peaceful holiday for couples over 16 years of age. There are plenty of local amenities by the beach to complement your stay. If you look forward to a cozy and all-inclusive getaway, the hotels have amazing packages for couples. Hotels such as The Club Barbados Resort have plenty of fun activities and entertainment for couples planned out. Prices range from as cheap as $24 per room each night.
3. Santorini, Greece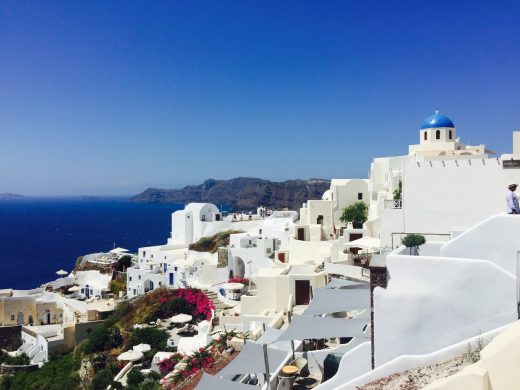 Santorini is considered one of the best destinations in Greece and the world. The Southeast region is the most favorite for couples. With all the interesting sightseeing views, the island is special to anyone who visits it. You can choose to stay close to the beautiful sceneries which are more expensive or next to the Santorini beaches, which come at a lower price.
Find world-class luxurious adult hotels, some even hanging from cliffs providing a stunning and cozy stay. The heart of the high season is in summer, and hotels pack to capacity. The most popular places in Santorini for couples are Oia, Red Beach, Fia, and Pyrgos. The sunset views are enthralling, and the nights full of life. In Santorini, you can expect an unbeatable romantic getaway in Europe.
4. Maui, Hawaii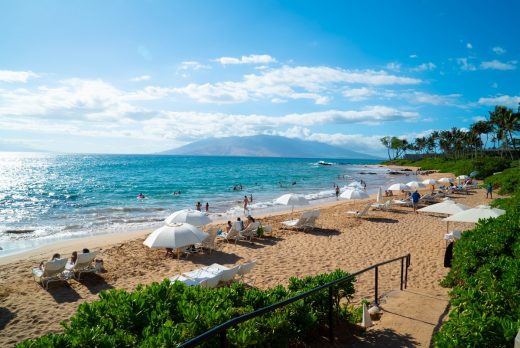 Whether it's a wedding anniversary, a honeymoon, or just a weekend away from home, a visit to Maui will re-ignite your love flames. Maui is an exceptional romantic island with beautiful beaches, luxurious hotels, green gardens, and rich culture. But a visit here is not complete without a picturesque view of the sunset. Watch the sky turn crimson as you enjoy local craft brew.
You can also spend the day on a private road trip to Hana. Extinct volcanos such as the Molokini crater can be a good spot for snorkeling. There are also off-road adventures to create the strongest bonds out of your comfort zones. Pump adrenaline as you go for hill climbing, forest runs, and river crossing, all at affordable prices.
5. Phuket, Thailand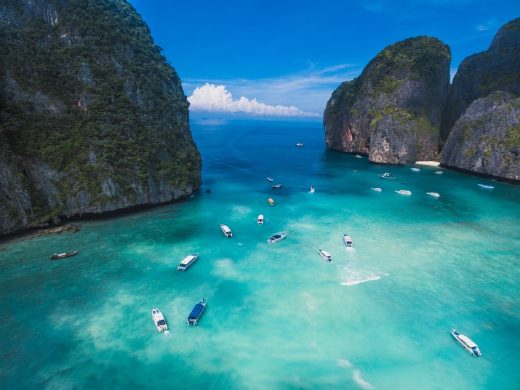 Phuket is known for its stunning style best for couples. Hotels commit to providing the best romantic getaways. Resorts and villas have relaxing spas, private swimming pools, and planned out activities for two. With several sandy, stupendous beaches and clear waters, and carefree vibes, there is a wide range of activities to enjoy with a loved one.
Visit the John Gray Seacano on an inflated canoe and catch beautiful sceneries with every paddle. Discover the gorgeous white-sand beaches and the vibrant aquatic life of the Coral and Racha Islands. Additionally, sea sports such as deep-sea diving, parasailing, or perhaps banana boat riding await you. Full-day packages come with an all-inclusive deal that makes your vacation more exciting but affordable.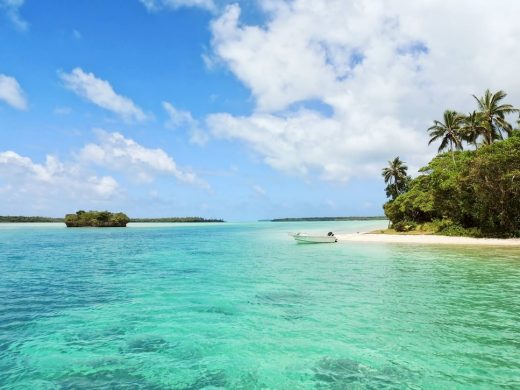 To get the most authentic summer weekend, consider the amount you are both willing and able to spend on your vacation, the type of environment, and the package deals on offer. One thing to be most certain about is that these top romantic getaways will strengthen the bond between you and your partner. So, make sure to get priceless memories out of this opportunity.
Comments on this guide to top 5 places for summer romantic weekend article are welcome.
Travel
Travel / Dating Posts
How to take incredible travel photos guide
Top 6 things to do in Maldives
Building Articles
Hotels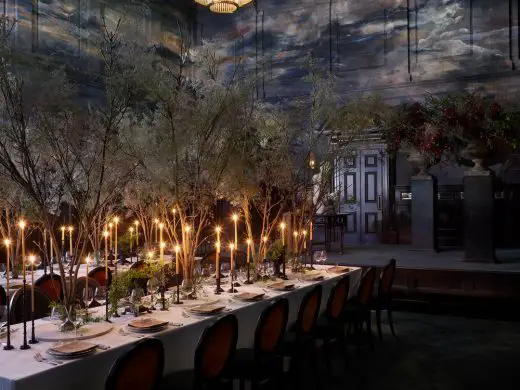 photo : Simon Upton
Comments / photos for the Top 5 places for summer romantic weekend advice page welcome