Finding alternatives to get things done quickly and efficiently– exploring different types of trucks, Building sites
Get Things Done Quickly & Efficiently– Exploring Different Types of Trucks
June 15, 2023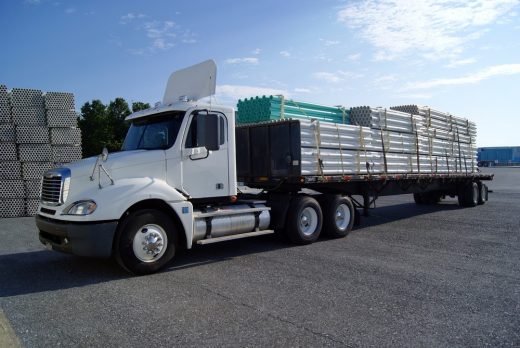 Are you looking for creative ways to get things done quickly and efficiently? We all feel overwhelmed by how much work there is to do with so little time available. But before panicking, it's essential to understand that there are alternatives out there. These solutions can help us meet even the most ambitious of deadlines. To help you, we'll explore the different truck types available, so you can make an informed decision about which is best for your situation.
Different Types of Trucks
There are a variety of trucks available, each designed for different purposes. Therefore, it's important to consider each type's features and advantages before deciding which is best for you.
Here are some of the most common types of trucks:
Tipper Truck
Nothing beats a tipper truck when you need to get a big job done fast. They come equipped with hydraulic lifts transporting large volumes of soil, gravel, and rocks. Plus, affordable tipper truck hire options are widely available, so you can get the job done without breaking the bank. So no matter what kind of construction project you must undertake, having your tipper truck is essential. It will get your job done right – quickly and efficiently.
Flatbed Truck
Flatbed trucks are a great option for transporting large and bulky items such as machines and tools. They are also great for carrying goods over short distances, making them ideal for those who need to move things around town. In addition, the flatbed design allows for easy loading and unloading, so you can get your goods where they need to be faster.
Dumb Truck
Transporting sand, mud, soil, and other types of fill materials can be difficult and time-consuming.
But with a dumb truck and its effective truck tarping system, you can get the job done quickly and easily. This truck is designed to carry large volumes of material, and its powerful engine makes it perfect for traversing tough terrain. Additionally, the tank capacity can be adjusted to suit any job – making it a great choice for getting tasks done.
Crane Truck
A Crane truck is the perfect choice for heavy-duty lifting and moving jobs. These jobs include transporting large pieces of machinery or construction materials. The articulated crane arm allows for the precise placement of loads, helping to speed up operations. Additionally, thanks to its powerful engine and specially designed cab, a Crane truck is well suited to even the toughest environments.
Extra Duty Truck
A heavy-duty truck is ideal for hauling large amounts of weight. An extra-duty truck will be the perfect solution if you regularly need to transport containers filled with heavy items. Available in a wide array of configurations and sizes, they can easily handle anything you might throw at them. Plus, they are affordable and reliable, so you won't have to worry about any unexpected breakdowns on the job.
Trailer Truck
The ability to tow a trailer is essential for certain types of businesses. It can be anything from livestock trailers to mobile homes, and luckily there are plenty of affordable trailer truck options available. With the right model, you'll be able to transport large items with ease – all while keeping costs low.
Straight Truck
Box trucks, often referred to as straight trucks, are ideal for transporting small items. With a box truck, you can navigate tight city streets and carry your goods without having to worry about getting stuck in traffic or making unnecessary stops. Plus, the affordable rental options make it one of the most cost-effective ways of moving items over short distances.
18 Wheeler Truck
Trucks of this size are essential for long-distance hauling and over-the-road deliveries. With an 18-wheeler truck, you can easily transport goods between cities without having to worry about the extra time and cost associated with smaller vehicles. They provide an affordable solution to any intercity transportation needs you may have.
Tow Truck
A tow truck is a great affordable option to tow vehicles with ease. No matter if you're dealing with an emergency situation or need to get a car from one place to another, these powerful trucks can handle the job. Plus, they come equipped with built-in safety features, so you can rest assured that your vehicle will be transported – even over long distances.
Exploring different types of trucks Conclusion
Overall, there are plenty of different types of trucks to choose from when you need to get things done. Whether you're looking for something light-duty or heavy-duty, there is sure to be a truck that fits your requirements. So consider the different options available and find the right one that will help you get the job done. Good luck!
Comments on this Finding Alternatives To Get Things Done Quickly & Efficiently– Exploring Different Types of Trucks article are welcome.
Construction Trucks
Construction Trucks Posts
Why you need to buy a truck for construction
Review of the Boom Lift Truck, 24D Speed
Truck maintenance – ensure longevity
Building Articles
Residential Architecture
Comments / photos for the Finding Alternatives To Get Things Done Quickly and Efficiently– Exploring Different Types of Trucks – page welcome