4 questions to ask a prospective real estate agency guide, Property agent tips, Online home market advice
4 Questions to Pose to a Prospective Real Estate Agency Before Hiring Them
23 Apr 2021
When looking at a prospective real estate agency, it's good to know what questions to ask before saying "yes" to them. Hiring right is half the battle with getting effective representation. Therefore, it pays to take it a bit slower to make the right choice.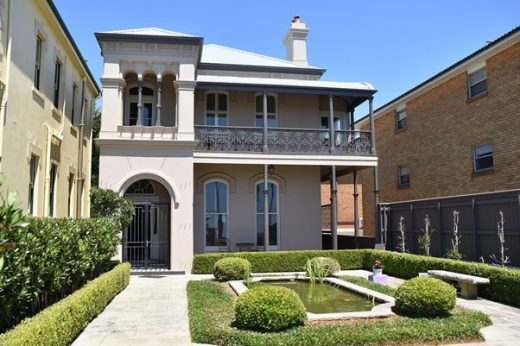 image source : pixabay.com
Here are 4 useful questions to ask of a real estate agency, key ones to pose.
Ask About the Team's Market Experience
When you're dealing with a team of real estate agents, it's important to appreciate what market experience they possess. Has the agency been around long? Or have the agents previously worked at another agency too?
Has the team mostly been involved with residential or commercial real estate? Have they recently switched their focus, or have they always worked in one area alone?
Also, determine whether you'll be handled by one real estate agent or a team? Many agencies may try to wow you with a team approach to secure your business but farm you off to the junior agent who'll manage the listing.
How Well Do They Know the Local Market?
Local market knowledge is critical to obtaining the best price. What you want is an agency that represents real estate in a specific area, like Anton Zhouk (Kew, Victoria), for instance.
The local approach allows an agency to appreciate what homes are selling (and those that aren't doing so well). Popular streets, home design, and other features that are attracting buyers are just some of the pros of having their ear to the ground.
A long-distance approach doesn't yield the right information to know intimately what's going on. This can lead to opportunities that the agency fails to capitalise on.
Is it a Seller's or a Buyer's Market Right Now?
Real estate is cyclical by nature. It becomes popular with a flurry of activity and then there are lulls too.
It's useful to know if it's currently a buyer's or a seller's market. This will help to determine how well the home will be priced when put on the market. It will also indicate how steadfast you can be with a listing price or when submitting offers on a new home, and how much downward movement there might need to be too.
The time on the market is also important. When a home is stuck on the market too long, it will go stale. Then prospective buyers may have come across the listing several times and pass it by because they feel like they've already discounted it. Having a good appreciation of the current market ensures correct pricing and the right negotiating stance to avoid longer listing periods.
What Are the Top 3 Reason to Hire You?
While it might be a surprising question that's not always asked, the answers can be revealing in themselves. When the answers are lacking any formative substance and talk in generalities, it's less than convincing.
Use the initial answers as a jumping-off point for more probing questions to follow. Only this way can you know if there's substance beyond their rhetoric.
Doing your due diligence about a real estate agency before hiring them is particularly important. Checking online reviews and asking around locally is also helpful too.
Comments on this guide to 4 questions to ask a prospective real estate agency article are welcome.
Real Estate
Real Estate Agent Posts
Top new real estate industry marketing innovations
How To Become A Real Estate Agent In 2022
Reasons why getting a real estate agent is worth it
Building
Residential Architecture Articles
Comments / photos for the 4 questions to ask a prospective real estate agency advice page welcome