Top new real estate industry marketing innovations guide, House selling advice, Property sales
Top New Marketing Innovations In The Real Estate Industry
15 April 2022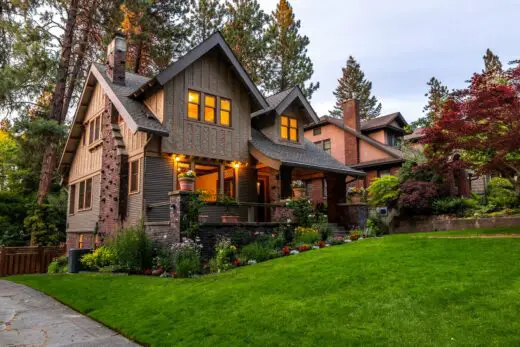 In 2021, house prices in the UK saw a 9.8% increase – the most significant since 2004. Ever since, the housing market has been tight, especially for first-time homebuyers. It's thought that the market will finally start to stabilize in 2022, albeit if only by a small margin.
It's expected to stand at 3% by the end of the year. Until then, realtors need to use the most recent marketing tactics to attract buyers. The good news is some promising new marketing innovations are happening this year. Here's a look at the latest developments in property technology for 2022.
Digital Building Twins
Digital marketing experts can create 'digital twins' using their software. A digital twin is a 3D replica of a building – complete with all its systems, sensors, and technology. It includes exact copies of the floor plans, HVAC data, security data, etc. A digital twin operates as a database for a building's ecosystem. Property owners can use the digital twin to pinpoint the problem area if an issue occurs in a building.
The software also makes recommendations on the most cost-effective way to solve issues. That will expedite decision-making and reduce maintenance costs. For homebuilder marketing, digital twins can give prospects a real-time view of what a building or home will be like once it's completed. They're able to use the technology to create an ideal layout to see how feasible it would be to build it.
The Next Evolution in Real Estate AI
The Canadian startup Gabbi.ai has created a revolutionary AI bot that acts as a real estate assistant. Gabbi can book showings, make follow-up calls with clients, and manage general tasks independently. She can also review and respond to texts, emails, and calls by herself. The AI bot can handle most tedious tasks, freeing more time for real estate agents. Beyond that, Gabbi can convert cold leads, and she never takes a break or sleeps.
Meanwhile, Again X  is using AI differently to make buildings more sustainable. Their SaaS platform can provide predictive maintenance for buildings and homes. It monitors all equipment and materials and performs regular safety checks. It's a helpful tool for property owners and commercial real estate agents.
VR and AR Immersive Technologies in Real Estate
Implementing VR and AR into property tours has massive potential for the real estate market. Companies such as Hyperreality Technologies are already providing 360-degree VR tours of properties. That gives buyers a chance to feel as if they're in the space before making a decision. The company allows users to tour buildings from all around the globe.
Australian company RealAR  is hard at work using augmented reality for their client experiences. They use AR to project floor plans from different homes onto physical spaces. That gives potential homebuyers the ability to view furniture and see how it would look in their home. They can do the same with floor plans and entire rooms.
The real estate space will see some significant new developments in 2022. As the housing market begins to stabilize, realtors will have a plethora of new tools to attract clients. Digital twins, smart AI sensors, chatbots, and VR & AR are sure to play significant roles in the industry moving forward.
Comments on this guide to Top new real estate industry marketing innovations article are welcome.
Windows & Blinds
Windows Posts
Benefits of wooden natural blinds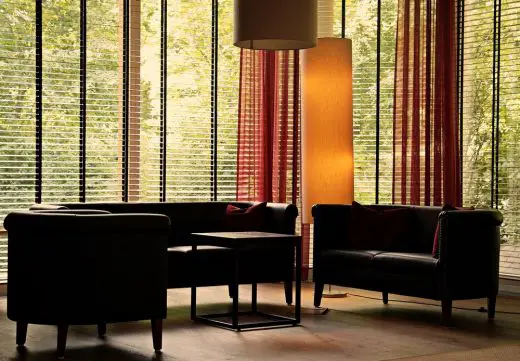 6 of the Hottest Window Blind Trends
Building Posts
Residential Architecture
Comments / photos for the Top new real estate industry marketing innovations advice page welcome