How to become a real estate agent in 2022 guide, Online property selling advice
How To Become A Real Estate Agent In 2022
10 Feb 2022
Experts see this year as a time for the real estate market to become stronger. Home sellers and builders are on the rise, so becoming a real estate agent this 2022 could also be perfect timing.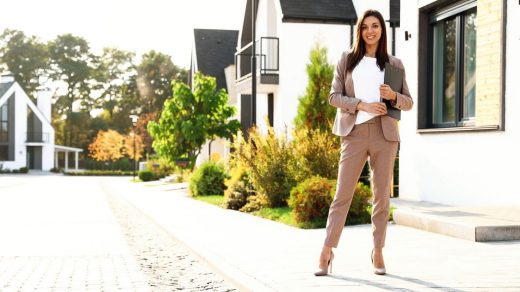 Besides, joining this industry has many benefits. You become a business owner wherein you have the freedom to grow without restrictions and work on your schedule. With this career, it's possible to earn more than the average employee when you do it right. With such, here are some steps on how you can become a real estate agent this year:
Understand Your State's Requirements
Becoming a real estate agent has requirements, and they vary per state. That's why the first thing you should do is check your state's real estate commission website or some real estate websites, such as MV Realty and others. In there, you can find the license fees, real estate exams you need to take, and information about pre-license education.
This information is essential since some states' pre-license education requirements consider a college degree necessary. On the other hand, other states don't even require licensed lawyers to undergo the standard process of becoming a real estate agent.
Knowing the exceptions and requirements of your state can help you avoid taking pre-license education that you may not need.
Finish A Pre-Licensing Course
For states, such as Texas, that require you to finish a pre-licensing course, you have to take one from their list of accredited real estate licensing schools. This is a prerequisite before you can take the exam. Some courses could take 180 hours depending on where you live, while others only take 75 hours.
Nowadays, you have options on how to finish such coursework. You can take these programs at community colleges, physical or online real estate schools. Accordingly, you can choose whatever suits your availability and learning style.
However, you must pick a program with a known reputation. This means that the quality of the materials and instructors should help you prepare for the licensing exam.
The program must also contain final examinations, practice exams, quizzes, and assignments in workbooks to help you prepare better for the licensing exam. You should also double-check that programs should have at least these courses: Legal Aspects of Real Estate, Real Estate Practice, and Real Estate Principle.
In Legal Aspects of Real Estate, expect topics related to Disclosure Guidelines and Procedures, Influential Agency Policies and Concepts, Contract Clauses, and Real Estate Laws. These will help you learn how to prevent legal entanglements by adhering to your state laws.
The second one— the Real Estate Practice course, includes topics like finding homebuyers, pricing and listing properties, and how to conduct your real estate business. Here, you can expand your knowledge in real estate marketing strategies. If the program is based on the real experiences of real estate agents, that would be an advantage.
Lastly, you'll learn financing, taxes, escrow procedure, property valuation, and time management in the Real Estate Principles course. On top of that, you'll learn topics involving Ethics, Contracts, Leases, Liens and Encumbrances, Acquisition and Transfer of Properties, Land Descriptions, and the like while taking this course.
Take The Real Estate License Exam
After completing your coursework, you'll have to take the licensing exam. Your real estate licensing school will not administer such a test, but a third party will. Ask your local real estate board where the testing center is.
In addition, you should ensure that the testing center to administer the test should be accredited. The test will take state and national portions, which you need to pass. Depending on your state, you may take both tests together.
Apply For Your License
After passing the exam, it's time to activate your license. Here, you have to submit your certificate of completion from your pre-licensing course and a copy of the exam results. You need to submit these documents together with your real estate licensing application.
Moreover, you may also have to take a fingerprint or background check and other tests when you apply. This may take some time, but, fortunately, some states don't require them.
The period of receiving your license may also take time, depending on where you live. Generally, it could take one to two months before you can obtain such a license. Also, you have to pay for the application fees, which will also vary per state.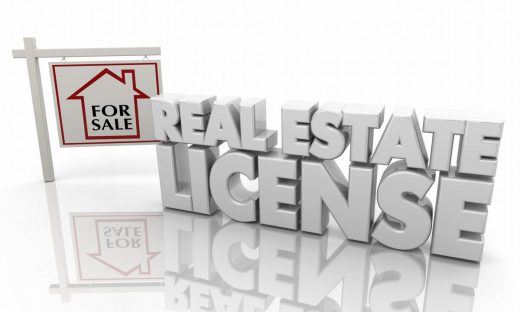 Conclusion
Becoming a real estate agent is in demand now and it only takes at least four steps. They're also easy to do, so if you're still doubting if it's hard to become one, then it's time to think about it again. Take the steps now to start your career in the real estate industry and be a part of the success of real estate professionals.
Comments on this guide to How to become a real estate agent in 2022 article are welcome.
Real Estate
Real Estate Posts
10 Mistakes To Avoid When Investing In Real Estate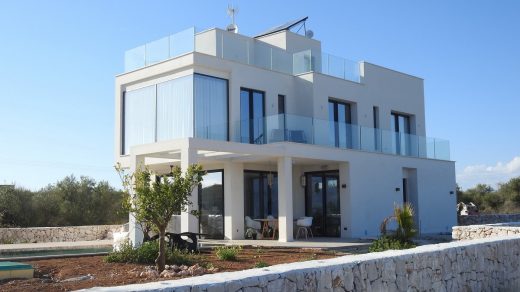 9 Must-have Features for Real Estate App Development
Veterans are Avoiding the Real Estate Madness
Property
Residential Architecture
Comments / photos for the How to become a real estate agent in 2022 advice page welcome