Many reasons why interior design is important, Building Design Tips, Online Advice
Reasons Why Interior Design Is Important
12 Apr 2021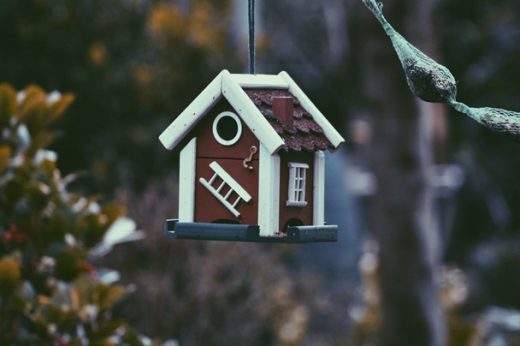 You must have heard the phrase: A home is heaven. It is indeed so! A house has many parts that combinedly make it an adorable place from your garden, driveway, to your living room. Similarly, for any kind of building, there are some factors that are most important. One more component that plays a major role in bumping up the appeal of any structure is the quality and feel of the interior. Whether it is your house or office, the interior is in fact more than most other aspects simply because it is inside the house where you spend most of your time to make memorable moments.
Here's How Interior Design Helps
Aside from that, there are many more ways in which the interiors of your house can help you both in relation to your personal experience and investment value. As a matter of fact, a nice interior acts as the core of a building. Here's how:
Facilities That Improve Living
Interior designing is not confined only to the style of your walls, floors, and ceilings. In fact, it encompasses pretty much everything that one might have inside the house from a sofa in the living room to hardware in the kitchen. The objects such as exhaust, air conditioner, and intercom, etc can help in a number of ways.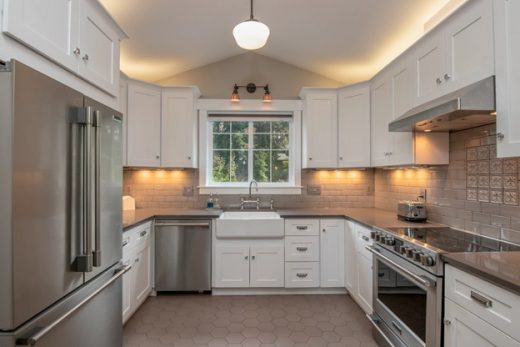 Needless to say, the better the quality, the more effective will be the performance. In presence of these modern facilities, you can easily carry out many different functions. As per David Howell, some additions in your interior not only enhance your living standards, but they are also very useful from a security standpoint. For example, if you have an IoT-powered interior (Internet of Things), you can have an eye on your house and control the gadgets inside without even being in your house. Isn't that great?
Atmosphere That Attracts
As mentioned before, it is the interior of the building that is used the most. Therefore, the kind of atmosphere you create inside matters very much. The kind of lighting you have, quality of furniture, and wall and ceiling design impact the overall quality of time you spend inside.
For example, if a house has bad lighting, there are going to be evident problems in living. However, if you set great lighting in your house, not only will that improve the functionalities within the house, but it will also enhance the attractiveness of the interiors. With nice interiors, you can create an atmosphere that can stun everybody who comes to pay you a visit.Another important factor is the scent. Aroma is one of the first and most important things someone notices when they walk into your home, using a reed diffuser you can set it and forget it.
Great Investment
The worth of a building is not solely determined by brick and mortar. The internal facilities and design will greatly impact the value. The quality of crown molding mounted on the wall, the kind of stone or wood used for flooring, and the set of hardware you offer will significantly boost the value of your property.  Whether you are renting or selling, it is going to help you make huge extra profits.
Investment in the interior is a great move irrespective of what you want to do with your property. From the olden days till now, every great piece of construction has been a testament that interiors can't be given cold shoulders. Then, why should you? Everyone's free to engage in interior decorating, but having a background in the craft translates to greater success. Enroll in online classes of interior design schools like the National Design Academy.
Comments on this guide to The Many Reasons Why Interior Design Is Importants article are welcome.
Building Articles
Residential Architecture
Leeds Playhouse
Design: Page\Park Architects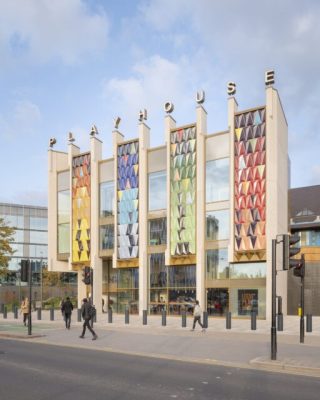 photograph : Jim Stephenson
Leeds Playhouse Building
Comments / photos for the The Many Reasons Why Interior Design Is Important page welcome