Tips to make your interior design project more affordable guide, Architectural tips, Online property advice
Tips to Make Your Interior Design Project More Affordable
30 Nov 2021
Many of us have taken a financial hit in the last year or so. Let's face it, pandemics and lockdowns are not business or profit friendly for the vast majority of people. At the same time, no one wants to give up on their ideals to make their homes that much more perfect to live in. How can we reconcile these two things?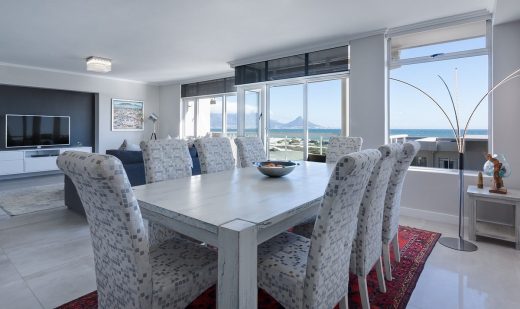 Tips to Make Your Interior Design Affordable
Here are some great ideas on how to make your interior design project more affordable:
Start Online
The world of cyberspace offers us our first cash-saving solution, in the form of 3D online interior design services. Instead of hiring a designer to come to your home, look around, take photos, make drawings and more, you can submit information into an online system that then generates 3D renderings of what your space will look like with different furnishings, colours, styles, and more.
It's the fastest, most affordable way to see your entire room in 3D done in all the different ways you first imagine. It also makes it easier to choose because you can see how a colour swatch or sample piece translates into an entire room. Better yet, you can see how different items you like work together. Perhaps the things you thought would complement each other actually clash, and vice versa. The 3D rendering will tell all, and won't hold back.
Refresh, Don't Re-Do
Another great tip for giving your interior design an affordable facelift is to refresh the existing decor rather than completely replacing it. This best applies to painted walls and floors. Instead of choosing an all-new colour, simply paint a new refresher coat over the existing one. It's much cheaper to do it that way, and you'll be surprised how much impact it can have on a room. Not every change has to be so absolute or major.
It's quite common for people to get into their minds that the walls need a new colour because the old has lost its lustre. What they may not realise is that years of fading or discoloration leaves paint looking tired, but it can be freshened right up instantly, and people suddenly realise just how bright and vibrant the original colour really was. Check out https://refacekitchensbathrooms.com.au/kitchen-benchtop-chip-repairs-sydney/
Change Covers, Not Cushions
Similar to the principle of repainting in the same colour, instead of getting all new pillows and cushions, why not consider just replacing the covers? It's cheaper and may allow you even to spend a little getting nicer material and colours because you don't need the actual pillow filling. You could even look into getting some custom made. If the main goal is to refresh the appearance, you don't need to change the cushion insides.
Declutter
This next tip is so cheap to do that it's actually free! If you want to give your home interior a makeover but are struggling with a budget, then start with the simplest thing you can do — remove all unnecessary clutter. Go around your living space and pass judgement over all the items therein. Ask yourself: have I used this within the last 3 months? Will I need it in the next 3 months or the foreseeable future? If the answer to both is no, then throw it out, recycle it, sell it or otherwise move it on.
Employ Your Own Art Skills
Finally, why not put your own skills in arts and crafts to good use? Some simple stencilling, dyeing of curtains and cushion fabrics, creation of some watercolour paintings or sculptures to display, are all things that many could manage on their own if they put in the time and effort. If you have an artsy side or enjoy crafts, try to put it to good use for your interior renovation.
Comments on this guide to make your interior design project affordable tips article are welcome.
Building Articles
New Architecture Design
OUTSIDE the Box, Toronto, Ontario, Canada
Design: Weiss Architecture & Urbanism Limited with Wonder Inc.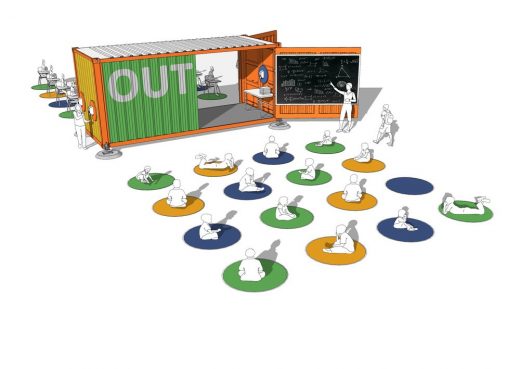 image courtesy of architects
OUTSIDE the Box
Comments / photos for the Make your interior design project affordable tips page welcome