10 ways to upgrade a rental property advice, Home letting guide, House style tips
10 Ways To Upgrade A Rental Property
13 July 2021
Having a rental property is one of the safest investments that you could have in your portfolio. The great thing about it is that you don't necessarily have to manage the property 24/7, as the tenants would most likely come to you only when there's an issue. Moreover, as long as your rental property is in an ideal location, you can expect income to go into your pocket.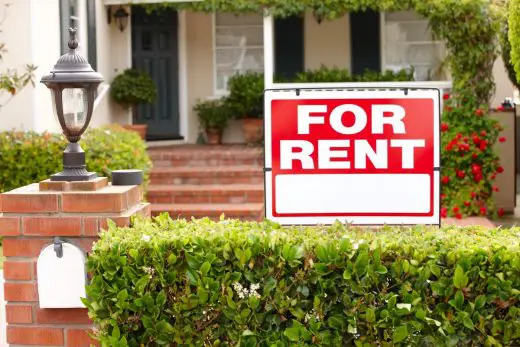 Because you have a rental property, you want to ensure that you'll have a tenant for as long as possible. However, if you have plenty of properties available and you don't have the luxury of time to manage them all, you might want to hire a management company to take care of all of the work for you. You can look for businesses online like tetonvalleypropertymanagement.com that will fit your needs.
Apart from hiring a company to help you manage your business, you should upgrade your rental property's appearance and quality. This way, you can attract more tenants and ensure that your estate will never be vacant. Moreover, listed below are the ways you can upgrade your rental property:
10 Ways To Upgrade A Rental Property Guide
Improve The Landscaping
The first thing a person sees when they decide to take a trip to your rental property is its exterior. While the beauty of what's inside matters most, sometimes the home's physical appearance is a deciding factor. With that, you need to improve the exterior appearance of your property, beginning with the landscaping.
If your property has enough yard space, you should upgrade it by adding easy-to-maintain outdoor plants. You can even add a swing set to make it look great for kids. Don't worry, as some adults still enjoy sitting on the swing too. If you have enough budget, you could try to install a new sidewalk that'll highlight the beauty of your property.
Your main goal for your landscaping is to make it welcoming to tenants and help them feel like they're in their next home. With easy-to-maintain plants and furniture, you don't have to come back every few weeks to tend to its appearance. This way, you can improve your property's appearance without adding any extra effort.
Replace The Front Door
As your potential tenants enter your home, the next thing that they see will be the front door. While a regular front door can suffice to provide security, it would be better if you could replace it with something sturdier and modern.
When people see that your property has a great front door, it can be one of the deciding factors that they'll rent your property. They can already start to imagine their guest's happiness and appreciation every time they visit and knock on the door.
Moreover, if you replace the front door with a new one, it may give an impression to your potential tenants that you value and take care of your property. They will be more confident that the house is in tip-top shape, inside and out.
Consider Going Smart
While adding smart features to your rental home can be expensive, these will be features that your potential tenants would highly appreciate.
As you consider adding smart technology, you don't necessarily need to go overboard. You can begin by adding a smart lock, security cameras, and smart lights. Those are just small upgrades that will create a great impression on your guests. Nothing feels better than having a home that's smart and has additional security features. Your property will feel luxurious and safe.
Upgrade The Plumbing Fixture
If your property is at least ten years old, you can expect the plumbing fixtures to lose their shine. While they may still be in working condition, it's best to replace them with new and shiny ones. This way, your tenants will have the impression that you value your home's appearance and your property is in the best condition.
There are plenty of plumbing fixtures that you can install in your home. While replacing them with ones that have a shiny chrome finish can suffice, it would be better if you can upgrade them altogether. You can choose between oil-rubbed bronze or brushed nickel materials for your new fixtures. Whichever type and color you choose, ensure that it matches with the whole appearance of the kitchen and bathroom to create a harmonious look.
Repaint Your Property
While repainting your rental property isn't necessarily an upgrade, it can help boost its appearance. Having a fresh coat of paint can create the impression to the tenants that you ensure that your property is in great shape and you care about your tenants.
When repainting your property, try to include every room as much as possible. This includes even the storage room if you have one. Along with this, you should also repaint the hallway. While adding a pop of colors can be fun, it's always best to go for neutral colors and allow the next tenants to bring color inside their home. After all, not everyone appreciates loud colors.
Enhance The Windows
Depending on the age of your property, you can tell how old a house is based on the type of window it has. To make your home look updated and modern, you should consider upgrading your windows into something new.
As you enhance your windows, try to look for double pane materials that can help promote insulation and minimize outside noise. This way, not only do you improve your home's appearance but you also provide additional features that'll surely have an impact on your potential tenants.
Upgrade The Flooring
Having carpeted floors is pretty standard in most households since they're easy to source and install. While they can make the room look comfortable and cozy, they're challenging to maintain, especially when you accidentally spill liquids on them. To free your tenants from the stress of keeping the flooring in great shape, you should consider upgrading to hardwood, tile, laminate, or stone flooring.
While it can be expensive to upgrade your home's flooring, it can provide you with various benefits. You can even use this as a factor to increase your rental rates. Not only will it improve the appearance of your property but it will also enable your tenants to not worry too much about the maintenance and care of your floor.
Replace The Countertops
Some tenants consider a property's kitchen very seriously. Since there are plenty of people who love to cook, having a great kitchen would be the perfect home for them. However, no matter how large your kitchen is, it might leave a wrong impression on people who are viewing your property if it looks outdated.
To improve your kitchen's appearance, you should consider replacing the countertop with better-quality materials. You can choose to go with quartz, granite, marble, or slate countertops. This will ensure that their appearance would look great for years to come. With solid materials, you can avoid the presence of discoloration and burns, which will make you replace them more often.
Add Storage Spaces
Whether you're a renter or a homeowner, you probably need as much storage space as possible. With that, you may want to add storage spaces for your tenants to place their items in. You could emphasize this to them when you give them a tour, especially if your storage space blends well with the property.
For your storage space, you could install built-in cabinets, bed frames with storage spaces beneath them, a small room under the stairs, or any other hidden areas that you can install.
While adding more room inside your home can be challenging, especially when you need to look for ways to hide them seamlessly, you could hire a contractor that can help you redesign your home.
Update The Roof
Ideally, you should replace the roof of your property every 15 years to ensure that it'll still be able to perform at its best under extreme weather conditions. However, if you feel that your roof is still in great condition, you should consider hiring a roof inspector so they can evaluate your roof and see if you need to replace it already.
No matter how expensive it may be, you should upgrade your rental property's roof. With poor quality materials, you can expect further damage whenever there are unexpected weather conditions. The roof is there to secure the house, not to contribute to the damage.
With a great quality roof, you not only improve the appearance of your property, but you also provide maximum safety and security to your tenants.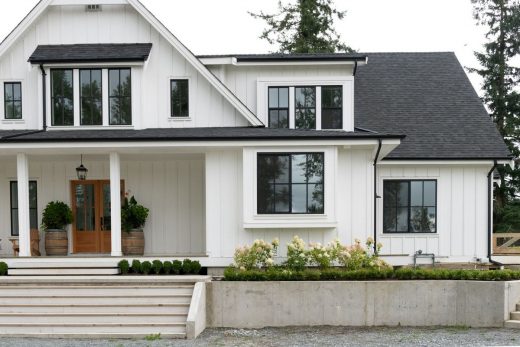 10 ways to upgrade a rental property Conclusion
While you can always choose to rent out your property as-is, upgrading it will help attract more people and support your decision to increase your rental fee. People are willing to pay more if you stage and take care of your property well.
As you upgrade your property, ensure that every new feature matches well with the rest of the house. Moreover, you shouldn't forget to use quality materials and not just ones that are great to look at. Poor-quality items will only cause you more problems down the road.
Comments on this guide to 10 ways to upgrade a rental property article are welcome.
Home Renovation
Home Renovation Posts
10 sleek home renovating design ideas for the holidays
7 Renovation Tips for Homeowners
9 rental apartment structural problems
Building Articles
Comments / photos for the 10 ways to upgrade a rental property advice page welcome