9 rental apartment structural problems advice, Keeping tenants happy guide, Buying investment properties, Home letting
9 Structural Problems in Your Rental Apartment That Can Drive Away Tenants
3 June 2022
Here's a fact: Tenants have become smart over time. Most tenants understand the importance of verifying the property's condition before stepping foot inside, and many tenants do not proceed before getting the home inspection done.
With tenant vigilance at an all-time high, it pays to know important structural problems that can drive away tenants and lead to monetary losses. Watch out for these nine structural problems in your rental apartment and tips on fixing them.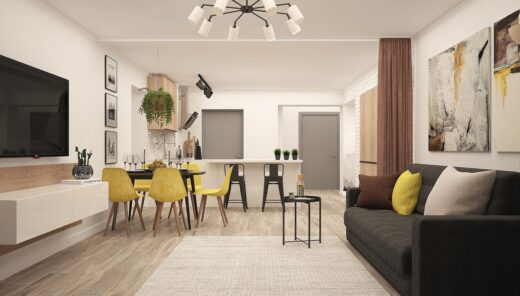 Unsightly Hallways and Exterior
Your property's exterior will be the first sight for tenants. If it is unkempt, it will give off a negative impression and likely turn potential tenants away. Regularly trim the hedges, mow the lawn, and clear the gutters and downspouts. Also, pressure washes the siding and sidewalks to keep them clean. The little things matter when creating a good first impression. Consider hiring a property management company to take care of your exterior and other important areas.
Small Rooms
Most tenants look for spacious rooms that can comfortably fit their furniture. If your rental units have small rooms, it will be hard to attract quality tenants. One way to make small rooms appear bigger is by using mirrors. You can also use light colors on the walls to create an illusion of more space.
Issues with the Kitchen
The kitchen is one of the most important rooms in an apartment, so any issues with it will surely drive away tenants. Ensure that all appliances are in good working condition and that there is enough counter and cabinet space. The kitchen should also have proper ventilation to get rid of cooking odors.
Lack of Storage Space
Many tenants look for apartments with ample storage space because it allows them to declutter their living space. Tenants will likely look elsewhere if your rental units do not have enough storage space. You can add more storage space by installing shelves and cabinets. You can also use the space under the bed for storing seasonal items.
Poorly Maintained Bathrooms
Bathrooms must be clean and well-maintained at all times to avoid tenant complaints. Make sure that there are no leaks, mold growth, or water damage. The toilets, sinks, and showers should also be in good working condition. If possible, install new fixtures to give the bathroom a fresh look.
Cracks in the Walls and Ceiling
Cracks in the walls and ceiling are not only unsightly but can also cause safety concerns. These should be repaired as soon as possible to avoid further damage. In some cases, cracks can be caused by foundation problems, so it is best to consult a professional if the issue persists.
Poorly Insulated Windows
If your rental units have poorly insulated windows, tenants will likely experience drafts and high energy bills. You can add weatherstripping or caulking around the windows to fix this problem. You can also install new, more energy-efficient windows.
Pest Infestation
Pests are a big turnoff for tenants, so make sure to address the problem immediately. Start by thoroughly cleaning the unit and getting rid of all potential food sources for pests. You can also seal cracks and openings to prevent them from coming inside. If the problem persists, you may need to hire a professional pest control company.
Dated Interior
Dated interiors can make your rental units feel outdated and uninviting. You can paint the walls and ceiling, install new flooring, and update the light fixtures to give them a fresh look. You can also add some greenery to liven up the space and instill a fresh look.
9 rental apartment structural problems – Final Word
These are just some of the structural problems that can drive away tenants. By being aware of these issues, you can take steps to avoid them and keep your rental units in top condition.
Comments on this guide to 9 Structural Problems in Your Rental Apartment That Can Drive Away Tenants article are welcome.
Buying Property
Buying Property Posts
How to avoid wrong choices in real estate investing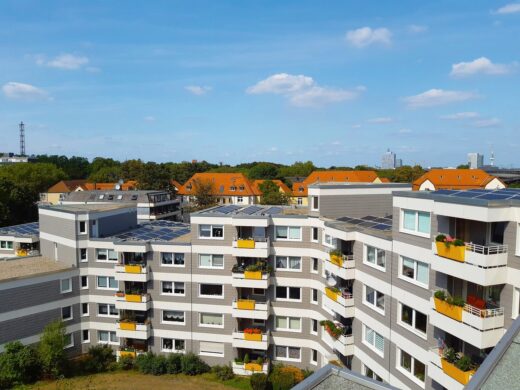 Qualities first-time landlords should look for in tenants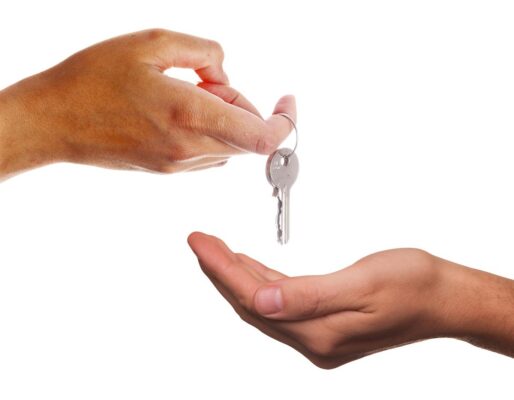 5 step guide on how to find perfect new home
What are main reasons to invest in income property
Building Articles
Contemporary Property Articles – architectural selection below:
Comments / photos for the 9 rental apartment structural problems advice page welcome