Building Events Archive for 2016, International Architecture Talks, Information
Architecture Events 2016 Archive
Global Architectural Exhibition + Lecture + Award + Debate + Seminar + Show Info
Architecture Events – current information
Building Events – now on
Architectural Events – rolling events diary
Architecture Events Links : links
Architectural Events 2016 Archive
Architecture Events Archive for 2016, chronological:
Shaping European Cities II Debate, Teatro Piccolo Teatro, Venice, Italy
28 Oct 2016
Collateral Event of the 15th International Architecture Exhibition
La Biennale di Venezia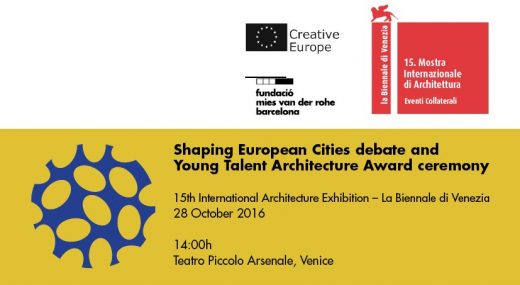 The European Commission and the Fundació Mies van der Rohe present the debate "Shaping European Cities. Urban confrontation, democracy and identity" and the Young Talent Architecture Award (YTAA), the newly created award of the European Union Prize for Contemporary Architecture – Mies van der Rohe Award, Granting Ceremony.
www.miesarch.com
London Build Expo, Olympia, London, England, UK
26th & 27th October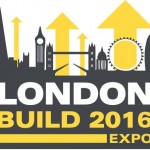 www.londonbuildexpo.com.
Frankfurt Dialogues, Rottterdam, Netherlands
27 Oct 2016
Datum: 27.10.2016, 20:00
Locatie: Het Nieuwe Instituut
On the occasion of the exhibition MAATWERK MASSARBEIT. Custom Made Architecture from Flanders and the Netherlands in Frankfurt, the Flanders Architecture Institute, Het Nieuwe Instituut and the Deutsches Architekturmuseum present the Frankfurt Dialogues debate series.
Dutch and Flemish architects will discuss their shared convictions about craftsmanship, customisation and spatial quality, despite their divergent cultural and historical conditions.
Frankfurt Dialogue 1 Architecture Event
Prestigious Aga Khan Lecture: Dallas Architecture Forum, Dallas, Texas, USA
Oct 24, 2016
AGA KHAN AWARD FOR ARCHITECTURE
PRESENTATION BY SHIRAZ ALLIBHAI
DEPUTY DIRECTOR, AGA KHAN TRUST FOR CULTURE
Geneva, Switzerland
24 October 2016
Monday, 7:00 pm, Reception and check-in from 6:15 – 6:55 pm
Horchow Auditorium, Dallas Museum of Art, TX
Free Event, Open to the Public, No Reservations Needed
Presented in Partnership with The Aga Khan Council for the Central United States
The Aga Khan Award for Architecture is unique among architecture prizes: it selects projects – from slum upgrading to high rise "green" buildings – that not only exhibit architectural excellence but also improve the overall quality of life.
Nordic Approaches to Creating Livable and Sustainable Urban Environments, NYC, USA
Oct 19, 2016
Archtober Goes Nordic – Kjellander Sjöberg lectures at Archtober in NYC
Kjellander Sjöberg will present their winning proposal of the design innovation competition Nordic Built Cities Challenge at the Nordic Approaches to Creating Livable & Sustainable Urban Environments event at the Van Alen Institute in New York.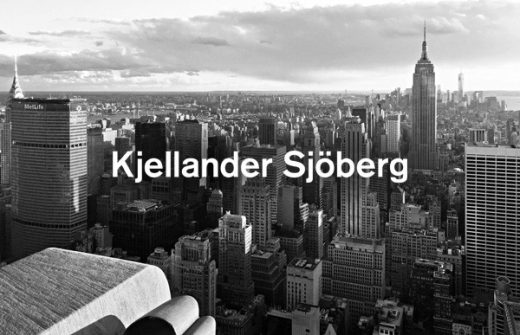 Join us for an afternoon of fruitful discussions and talks on how Nordic architecture and design approaches are setting new standards for creating livable and sustainable built environments. Come and meet notable speakers from the Nordic region and NYC, and engage in the discussion.
Building on the inspiring discussions from last year's session on the role of architecture, policy and technology within climate adaptation, the Nordic Consulates of Norway, Finland, Iceland, Sweden, Denmark, and Danish Cleantech Hub together with Nordic Innovation are proud to co-host a joint Nordic official Archtober event again this year. Archtober is New York City's Architecture and Design Month, the sixth annual month-long festival of architecture activities, programs and exhibitions taking place during the month of October.
Zonal NASA Convention, Acharya's NRV College of Architecture, India
8-11 Oct 2016
What is NASA, India?
The National Association of Students of Architecture divides all architecture colleges across India into six zones. To bring together colleges from each zone, NASA, India holds an exclusive convention for students of architecture.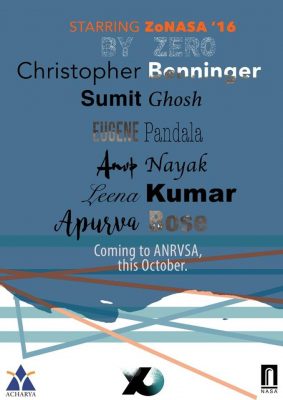 This year, NASA, India has chosen Acharya's NRV College of Architecture to host the Zonal NASA Convention for Zone 5. Zone 5 includes more than forty colleges from across Goa, Telengana, Seemandhra and Karnataka.
Over the course of 8th, 9th, 10th and 11th October 2016, the college will become a concentrate of 1500 innovative minds from across the south.
The students will be pushed to their limits by being put into frames of minds that solve paradoxes: real time problem solving, timed unconventional design prompts etc.; there will be basketball and football tournament, fashion show, dance competitions, battle of the bands and the entire event will be topped off by an exhilarating DJ Night.
Distinguished architects and educators such as Christopher Benninger, Anup Naik, Leena Kumar, Sumit Ghosh, Apurva Bose & Eugene Pandala will conduct talks on an eclectic spectrum of design and innovation.
While it is a closed convention, the scale of it is momentous. It is seldom that this many design minds, all focused on architecture and construction congregate in one place.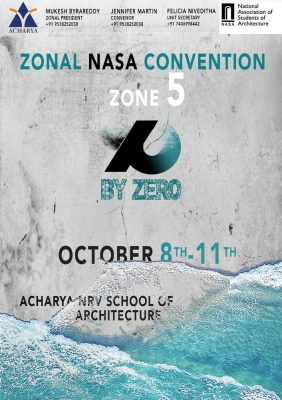 About ANRVSA
Pedagogy at Acharya's NRV School of Architecture is holistic beyond the prescription and boasts of an extravagant 120-acre contemporary campus that buzzes with over 12,000 students from 65 different countries every day. The blue, white and orange vernacular compound has also famously been the backdrop of many famous Kannada and Tamil movies.
Gartner Digital Workplace Summit, London, UK
21 + 22 Sep 2016
Delivering on the promise of a digital workplace means looking at architectural foundations and frameworks with fresh eyes. Enterprise architects and IT leaders need a holistic approach to exploiting technology innovation, taking control of workplace architectures and engaging with business stakeholders.
At Gartner Digital Workplace Summit, 21-22 September, London, UK, you'll gain the strategies and insights you need to take your digital workplace initiatives to the next level. Here are some sessions suggested for you:
• The Workgrid: Architecting the Digital Workplace
• TechInsights: Shifting Enterprise Search to the Cloud: This Changes Everything
• TechInsights: Building a Foundation for Productivity in the Digital Workplace
• Roundtable: Redefining Your Intranet for the Digital Workplace
• Magic Quadrant: Enterprise File Synchronization and Sharing
• Endpoint Computing Scenario
Website: Workplace Architecture Event
City of St. Albert welcomes international placemaking expert, Alberta, Canada
September 21, 2016 doors open at 6:45 om
Arden Theater, 5 St. Anne Street, St. Albert, AB
Cynthia Nikitin from Project for Public Spaces to speak as part of Millennium Park Redevelopment Project
The City of St. Albert, together with its consultant DIALOG, is hosting a free public lecture on placemaking at the Arden Theatre in St. Albert.
The lecture will be followed by a panel discussion and question and answer period with Cynthia, who will be joined by Teaka Broughm – City of St. Albert planner and project manager, and Antonio Gomez-Palacio – award-winning urban designer and DIALOG partner.
For more information about the event and to reserve tickets, please visit EventBrite link below:
MoA Academy | Business Development for Architects with Briony Lumb, London, UK
15 + 22 Sep 2016
How do clients choose between you and your competitors? In an increasingly crowded market, you need to have a clear vision and distinctive approach to attract better clients and grow your business.
Business Development for Architects, a two-session workshop in our MoA Academy series, will look at how you can differentiate your practice to create better business opportunities.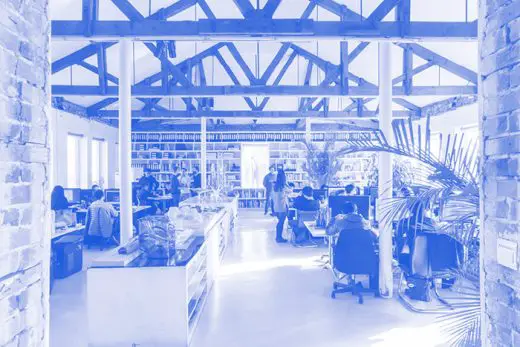 Business Development for Architects with Briony Lumb
Session one: 15 September 2016
Session two: 22 September 2016
Time: 6.30-8.30pm
Location: Air Space, 29-31 Oxford Street, W1D 2DR London
Price: £125 + VAT for both sessions
This event is hosted by air space.
Through practical exercises and strategic insights, Business development for architects will look at your whole business to understand your current reality and find new opportunities, with the aim of helping you become of greater interest to clients, grow reputation in the market and gain market share. The workshop will focus on tangible outcomes and actions that will get you closer to creating the architecture and profitability you want. This workshop is suitable for practice owners, directors and senior-level staff of small and medium-sized practices (5 or more people) with ambition for growth.
Workshop 1
Differentiation: how does your practice stand out from the crowd?
• Standing out from the crowd
• Differentiation
• Understanding value
• Innovation in your operating model
• Understanding your current pitch and how you attract clients
Workshop 2
Creating a compelling strategy for your practice
• How do you create a shared vision for your practice?
• Do you understand what your practice really stands for?
• What actions should you consider to deliver your strategy?
About the lecturer:
Briony Lumb is architecturally-trained, but has focused her career on the business of architecture, working in-house and through her consultancy with a number of high-profile architecture practices, multi disciplinary teams, planning consultancies, engineering firms and contractors. Before founding the consultancy in 2014, Briony was Director of Business Development at the global architecture and engineering practice HOK for several years, after she managed the new business, marketing and PR activities for RIBA Stirling Prize winners Stanton Williams.
Museum of Architecture, 108 Palace Gardens Terrace, London, W8 4RT
ESSEX Architecture Weekend, Essex, Southeast England, UK
10 – 11 Sep 2016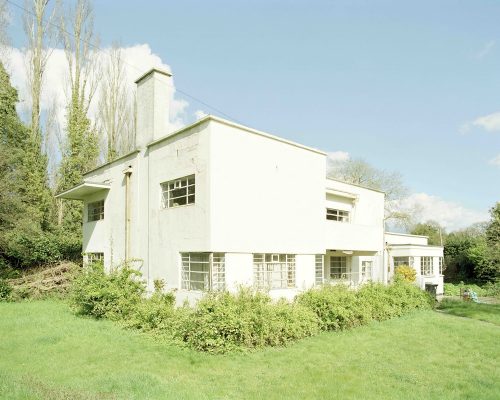 photograph © Catherine Hyland. Courtesy Focal Point Gallery
Architectural Events
Architecture Events
People and Place Event, RIBA, 66 Portland Place, London, UK
The Magnetic North and RIBA present People and Place – an evening of live music, film, literature and architecture
Tuesday 9 August 2016, 7.30 – 11pm
Tickets £15, concessions £13.50
Join us for a one-off summer special event on People and Place with The Magnetic North performing with a full band line up and the premier screening of their new short film alongside specially commissioned readings from writers Amy Liptrot, Laura Barton and John Grindrod.
RIBA Architecture Event in 2016
BUILD 2016, London, UK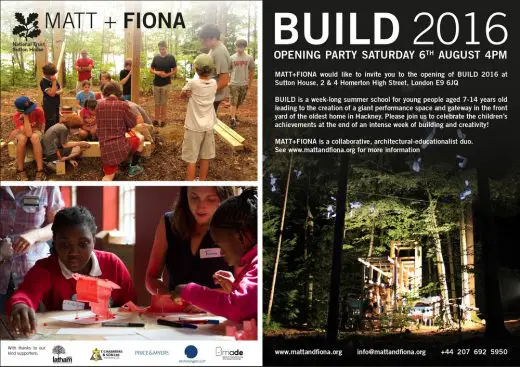 Matt + Fiona and The National Trust would like to invite you to the opening of BUILD 2016 – an innovative week long live build project to enable 7-14 year olds to design and build a new summer performance space in front of Sutton house, Hackney's oldest home, inspired by the story of The Borrowers. Please come visit at any point during the week.
North England Build Expo, UK
April 27 + 28 2016, Manchester Central, Manchester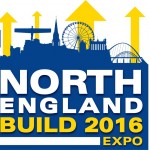 In a bid to get Britain moving again, Chancellor George Osborne has established the National Infrastructure Commission. Chaired by Lord Andrew Adonis, former Labour Transport Secretary, the independent body will assess the UK's infrastructure needs to encourage growth across the whole of the UK, and minimise the notable gap between London and the rest of the UK.
Architecture Event in Manchester
How to Photograph Your Own Buildings with Simon Kennedy, RIBA HQ, 66 Portland Place, London, UK
CPD on 23 Feb
Simon Kennedy, prolific architectural photographer and tutor at the Bartlett, will discuss how to promote your work and practice through your own quality photographs. Simon will explore the importance of the image, composition and viewpoints, online presence and the possibilities your camera equipment offers.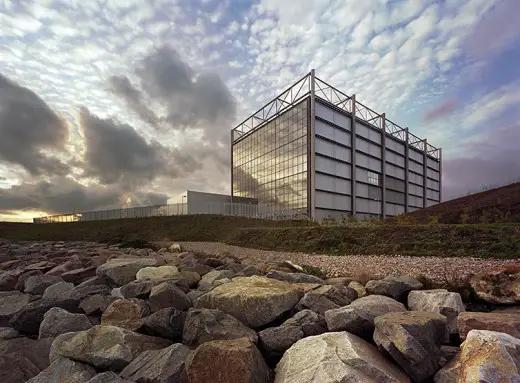 Learn about software enhancements, including keystoning in Photoshop, copyright and protecting your work online. After this session, you will be equipped with the knowhow to photograph your own projects for RIBA award submissions and publicity.
Simon Kennedy
Photographer and Bartlett lecturer, Simon Kennedy, has over 15 years' experience in the Architecture profession, and provides photography to clients throughout London and the UK. He has a growing customer base, situated throughout the UK, including The BBC, Sheppard Robson, MJP Architeccts, Haptic architects, Redbridge Council.
Simon's photographic vision developed in a unique way – years of working as a qualified architect combined with teaching post-graduate architectural studies at The Bartlett School Of Architecture. While no longer practicing, this experience has given him a unique understanding of architecture, and a highly insightful photographic vision which continues to develop and be informed by his teaching practice at the Bartlett and collaborations with various architects. Cutting edge equipment is combined with a hybrid work-flow which enables him to deliver extremely high resolution digital images of uncompromising quality.
Shigeru Ban Talk, RIBA HQ, 66 Portland Place, London, UK
Shigeru Ban to speak at RIBA – his first UK talk in seven years
23 Feb 2016
In partnership with the Japan Foundation, the RIBA is proud to host a lecture by the 2014 Pritzker Prize Laureate Shigeru Ban on Tuesday 23 February. Speaking for the first time in the UK for seven years, Shigeru Ban will discuss his work with disaster relief projects through the Voluntary Architects' Network (VAN), an NGO established by the architect in 1995. He will also talk about his other projects worldwide.
Shigeru Ban's 2015 Nepal Project is currently on display in the Creation from Catastrophe: How Architects Rebuild Communities exhibition at the RIBA Architecture Gallery. The project demonstrates Ban's unique approach to rebuilding after disasters, using sustainable and vernacular building techniques and materials such as paper tubes, bamboo and brick rubble.
Born in Tokyo in 1957, Shigeru Ban graduated from the Cooper Union and started working for Arata Isozaki & Associates in 1982. He founded Shigeru Ban Architects in 1985 and became consultant to the United Nations High Commissioner for Refugees (UNHCR) in 1995.
St Mary Redcliffe Symposium, UK
St Mary Redcliffe Church in Bristol : Architecture Competition
23 Feb 2016
A series of talks and discussions in one of England's finest churches.
Hear new thinking on issues surrounding the design and construction of new buildings on historically important sites. This symposium is recognised by the Institute of Historic Building Conservation (IHBC) for CPD.
Summary
St Mary Redcliffe Church in Bristol – once described by Queen Elizabeth I as 'the fairest, goodliest and most famous parish church in England' – has recently launched an international architecture competition, run by Malcolm Reading Consultants, to inform a large scale redevelopment of its facilities. The project will result in the appointment of a team of architects with whom the church will work to develop a proposal for new built infrastructure in the environs of the current church building.
In recognition of the status of St Mary Redcliffe as one of Bristol's most important landmarks and one of the country's most important parish churches the church has decided to hold a Symposium on church architecture entitled Architecture and the contemporary church: imagining the new in the context of the old.
Featuring a filmed introduction from Mayor of Bristol, George Ferguson
Lecture by the architect, lecturer and theorist Luis Martínez Santa-María, School of Architecture de UIC Barcelona
Date: Monday, 15 February 2016 – 7 p.m.
Lecture: "Peso y Materia". Weight and Matter
Place: School of Architecture de UIC Barcelona
Aula Magna (Main Hall) – C/ Immaculada, 22, Barcelona
Language: Spanish
Public lecture. Free admission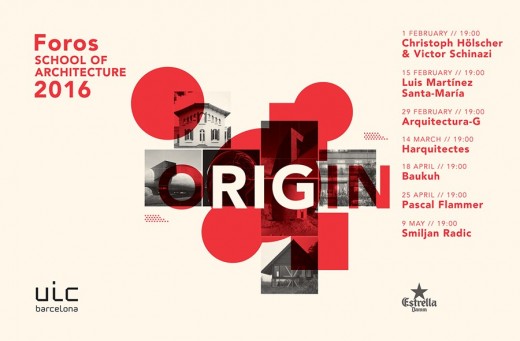 Next Monday, 15 February, the School of Architecture at UIC Barcelona hosts the second lecture of Foros 2016, "Origin". The lecture, which is open to the public and will take place at 19:00 in the Main Hall of the UIC Barcelona Campus, is given by Luis Martínez Santa-María, Doctor of Architecture from the Madrid School of Architecture (ETSAM). Martínez Santa-María is renowned both for his design work, and as a teacher and the author of various publications reflecting on architecture.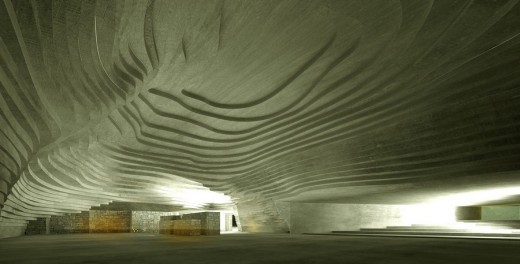 With the title "Weight and Matter", the guest speaker will be examining how some architecture works and projects combine these two concepts in a way that constantly escapes reality. According to Martínez Santa-María "architecture belongs to the physical world, in which bodies and objects have a weight, and move towards and away from each other and us, by virtue of their material condition".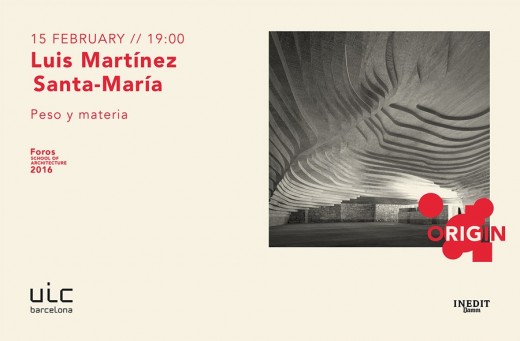 Luis Martínez Santa-María combines teaching and editorial work with his ongoing activity in the studio as integral parts of his commitment to architecture. He has lectured in Projects at the ETSAM since 1990, and his doctoral thesis "Tierra espaciada: el árbol, el camino, el estanque ante la casa" was awarded the UPM's Outstanding Doctoral Thesis Award in 2000. Since 2005 he has been director of La Cimbra, the book collection of Fundación Caja de Arquitectos. His body of architecture work reflects his interest in the floor plan, which, according to Martínez Santa-María, generates architecture and concentrates the intellectual capacity of the architect.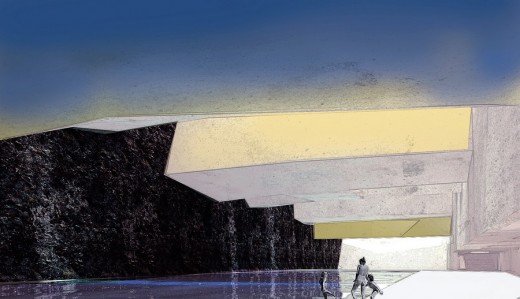 http://www.facebook.com/events/551615614998366/
Sobre Foros
Foros is an annual lecture series organized by the UIC Barcelona School of Architecture in which renowned national and international architects share their vision of architecture and the profession through their work. In this eighteenth edition, Jorge Vidal, lecturer and director of Foros, under the title "Origin", invites the speakers at this edition to get to the origin of things, of thinking, of projects and works, with the aim of drawing a map to help us understand things that can be invisible and hard to explain.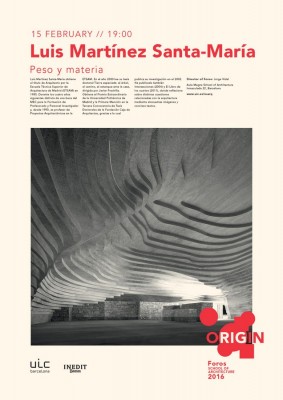 Sobre la School of Architecture de UIC Barcelona
The School of Architecture at UIC Barcelona is committed to the intellectual, professional and personal growth of all those who form part of it. The School of Architecture has strongly invested in a teaching model based on individual attention, practical learning based on bringing in all areas of knowledge, cutting-edge technology and teaching staff with international experience in order to train architects to be able to tackle the challenges posed by society.
Baltic Pavilion: The Phosphorite Debate, Estonian Centre of Architecture
15 February at 18:00 to 21 February at 15:00 in UTC+02
Next week, this public discussion series will seek to present an understanding of architecture as an agent at the heart of civic debate establishing a sphere of visibility and publicity – explaining contemporary challenges of built environment and role of the architect in making structures public. The talks will be public and open to everybody; the event series will be in English.
In 1980s, the environmental protests both rejected the mass-industrialization of our local resources and galvanized the Estonian independence movement. Analyzing that historical precedent as a starting point, the focus of the discussion will shift to contemporary developments. The talks will inquire into range of issues enabling connections between politics, civic processes, technological developments and built infrastructures in order to establish an understanding of the complex phenomena as space for architectural interventions to deal with its consequences.
The focus on the Phosphorite Debate
With invited designers, planners, paleo-ecologist, environmental activists, geologists and representatives of the mining industry, the panel discussions will focus on society's relationship with mining – how Estonia and the Baltic Region relate to its mineral resources and the industries involved. Our round table discussions will trace the ideas relating society to its material space and resources. Both extremes of this debate – the condition of mining and not-mining – consist of their inherent material and immaterial infrastructures, technologies and strategic argumentation where visionary thinking meets provisionary control of the environment, while creating complex material, bureaucratic, political, civic conditions to enable or disable the process.
As a result, we seek to render out an operative image or a diagram charting those two opposites, the conditions of mining and not mining with the aim to understand their interrelations as specific parameters for possible further formulations of architectural agendas and ideas on modes of intervention possible in the region.
The Phosphorite Debate is a part of the Baltic Pavilion conceptual framework – the project representing the Estonia, Latvia and Lithuania at the 2016 La Biennale di Venezia International Architecture Exhibition, and the talks programme is led by Johan Tali (Estonia), Jonas Žukauskas (Lithuania), Jurga Daubaraite (Lithuania), Petras Isora (Lithuania), Niklāvs Paegle (Latvia) and Dagnija Smilga (Latvia) from the Baltic Pavilion curatorial team.
The week-long series of talks is organized with support from The Estonian Academy of Arts Department of Architecture and Estonian Center of Architecture, funded by the Cultural Endowment Fund of Estonia.
The events are all in English and take place in the venue rooms of Estonian Centre of Architecture (Põhja pst 27a, Tallinn).
Time schedule and more info on Facebook: http://www.facebook.com/events/1205214242852671/
Eesti Arhitektuurikeskus, Tallinn, Estonia
Drawing on the Motive Force of Architecture, RIBA HQ, 66 Portland Place, London, UK
9 Feb 2016
Image by Peter Cook, 'Veg House, Stage 4':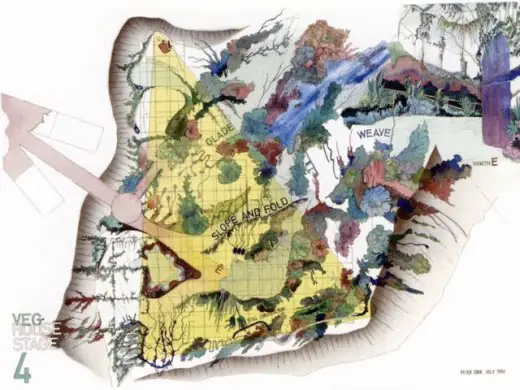 On 9 February at 18:00-20:30, RIBA HQ 66 Portland Place will be hosting a CPD seminar:
'Drawing on the Motive Force of Architecture: Professor Sir Peter Cook in Conversation with Professor Marcos Cruz'
For architects, drawing is a thinking process. Sketching by hand onto paper without having any predetermined built form in mind is often the springboard for new hypotheses. With the rise of digital representation in architecture, has the computer superseded the hand in the exploration of ideas?
CANactions Open Call for STUDIO #2, Ukraine
3 Jan 2016 deadline for application

CANactions School, the first school for urban studies in Ukraine, has launched an international call for applicants for STUDIO #2 "Tackling the Future of Ukrainian (Post)industrial Cities".
STUDIO #2 is second study program of CANactions School. It will start in February and will last till May 2016. Application deadline is January 3, 2016.
We would be glad if you can publish news about our open call and ready to provide all the needed information.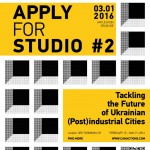 The application process: www.canactions.com/en/news/APPLY-FOR-STUDIO-2/
San Francisco Architecture Events, California, USA
Sonoma Living: Home Tours Headquarters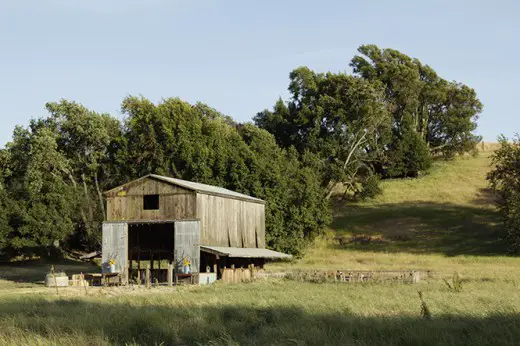 San Francisco Architecture Events
Architecture Events in 2016 and 2017 Archive
Architecture Whispers Event, Paris, France
Architecture Centre Bristol, England
Bartlett School of Architecture Alumni Social
V&A Architecture Events, London, UK
University of Melbourne School of Design Architecture Event, Melbourne, Australia
AIA Kansas City Architecture Event
University of Westminster Events, London, UK : Building Lectures
Deutsches Architektur Museum – Building Exhibitions, Germany
Columbia University Architecture Event – GSAPP : NYC, USA
Events for the World Architecture Events 2016 page welcome