MAD Architects museum designs, China building images, Ma Yansong Chinese studio, Contemporary architecture firm
MAD Architects museum building designs news
24 May 2022
5 museums designed by MAD!
Ordos Museum building design by MAD Architects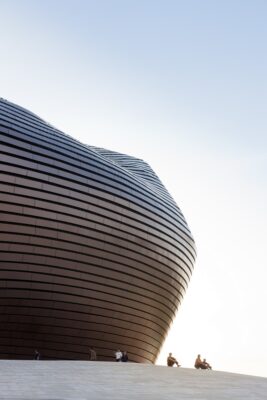 photo : Iwan Baan
"Museums are an important means of cultural exchange, enrichment of cultures and development of mutual understanding, cooperation and peace among peoples." Quoting from the mission statement of International Museum Day.
As architecture being an important vessel of culture, our design aspires to stimulate idea exchanges, connect audiences with arts, and develop mutual understanding across borders. Especially after pandemic happened and with ongoing divisions of globalization, to rebuild the new normal, the physical space of museums carries more important meanings, such as solidarity, openness, and diversity.
Our imaginative museum space should not be merely a white box fulfilling exhibition needs. It can be a dreamy, futuristic space, taking us away from the reality and resonating with our emotion.
Ordos Museum building design by MAD Architects
Ordos Museum
2005-2011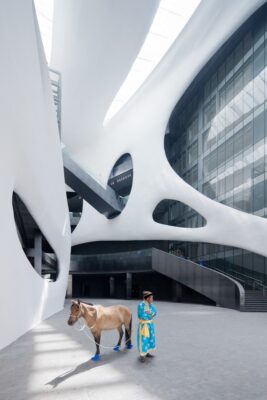 photo : Iwan Baan
Ordos Museum has a footprint of 43,000 square meters (462,850 square feet) with one floor below grade and four floors above. Influenced by Buckminster Fuller's geodesic domes, MAD envisioned a mysterious abstract form capable of fostering an alternate, timeless development of Chinese tradition and future.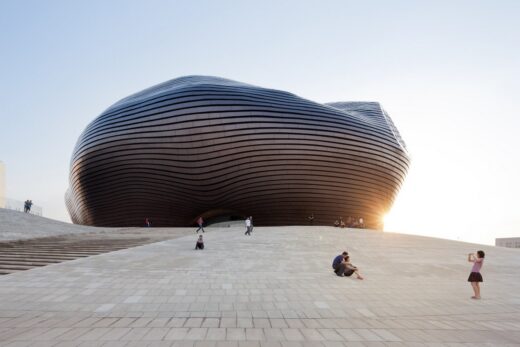 photo : Iwan Baan
The structure is wrapped in polished metal louvers which results in a solid, windowless building firmly anchored to the ground. Functionally, the building exterior asserts a defensive strategy against the harsh climate. Metaphorically, it is a gesture saluting the disappearing landscape which has been supplanted by new cityscape.
Since its completion in 2011, Ordos museum has held nearly 100 important exhibitions, and plays an important role in preserving local cultural heritage and in carrying the past forward into contemporary life.
China Wood Sculpture Museum building design by MAD Architects
China Wood Sculpture Museum
2009-2013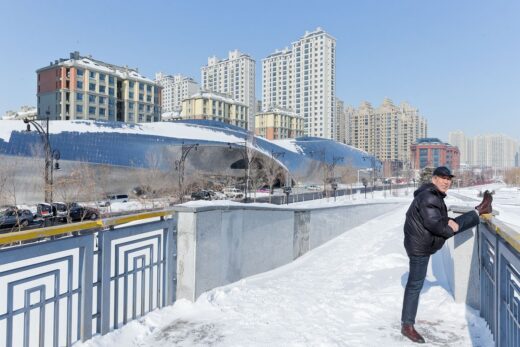 photo : Iwan Baan
Appearing so evident amidst a thriving metropolitan district of Harbin, China, spanning 200 meters in length, the China Wood Sculpture Museum sits as a locational anomaly, seemingly out of place, surrounded by a densely populated Chinese-style neighborhood and residential complexes.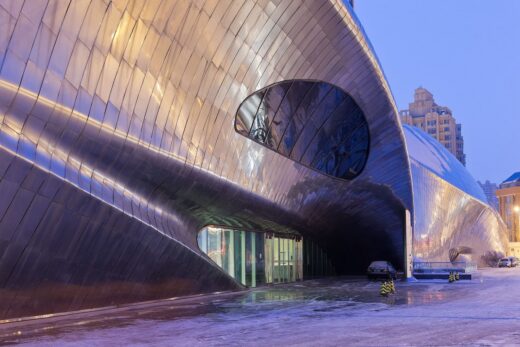 photo : Iwan Baan
The boundaries between solid and liquid are blurred throughout this 13,000 sqm building, referencing the local natural scenery and landscape. The museum mainly houses local wood sculptures as well as paintings depicting the ice and snow of the regional scenery.
Shenzhen Bay Culture Park design by MAD Architects
Shenzhen Bay Culture Park
2018-2024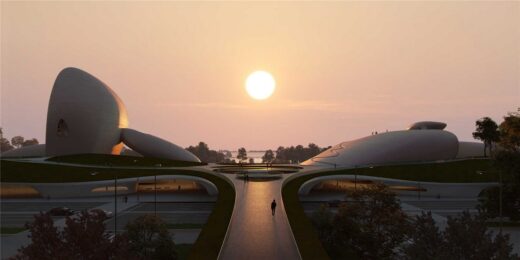 Currently under construction, situated between the vibrant urban energy of Shenzhen and the natural tranquility of the ocean, Shenzhen Bay Culture Park is a complex that manifests as a piece of "land art." It is located in the Houhai area of Shenzhen's Nanshan district, in close proximity to the numerous corporate headquarters of the city's Central Business District.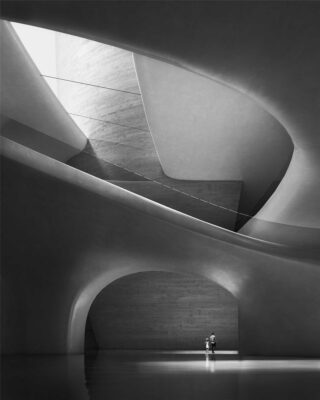 Shenzhen Bay Culture Park covers an area of 51,000 square meters (549,000 square feet), with a total built area of 182,000 square meters (1,959,000 square feet), including the Creative Design Hall and the Shenzhen Science and Technology Museum.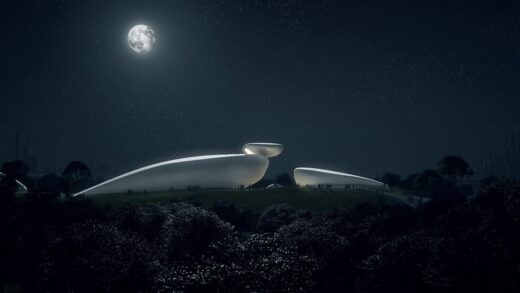 Set against the backdrop of soaring skyscrapers, the Culture Park is envisioned as a space of freedom for citizens, serving primarily as a piece of land art, but also fulfilling its functional exhibition requirements.
Lucas Museum of Narrative Art design by MAD Architects
Lucas Museum of Narrative Art
2016-2023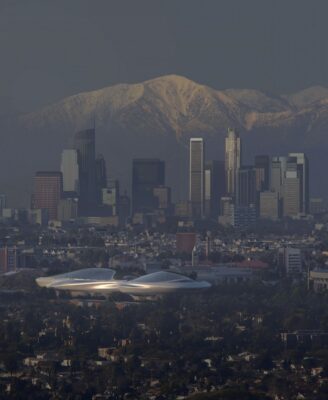 in 2016, Los Angeles was selected as the future home to the Lucas Museum of Narrative Art. Located in Los Angeles's Exposition Park, a major cultural hub of the city, the museum's building was designed to have a dialogue with both its cultural and residential surroundings and will exist as canopy of a tree that hovers along the horizon. Situated on 11 acres of new green park space, the museum's 300,000-square-foot building will create a harmonious dialogue with the urban scenery of Los Angeles.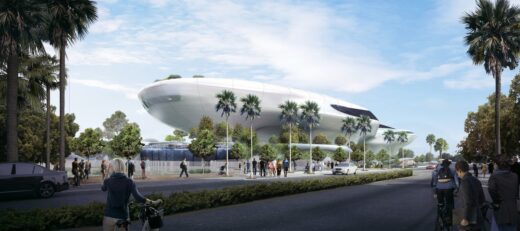 Currently under construction, the five-story museum building will include approximately 100,000-square-feet of gallery space, two state-of-the-art cinematic theaters, a library, numerous spaces for onsite education, as well as restaurants, retail, and event space.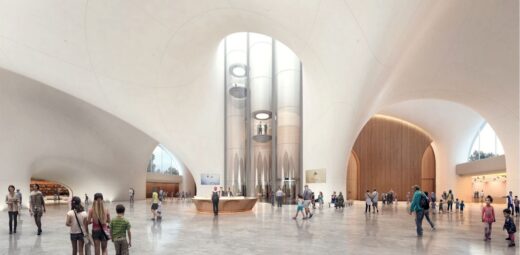 A top-level terrace will include paths that meander around a rooftop garden, acting like a floating park with views of the city.  As a groundbreaking museum dedicated to narrative art, the Lucas Museum deserved a state-of-the-art building that is in itself an enduring work of art.
Lucas Museum of Narrative Art Los Angeles
FENIX Museum of Migration building design
FENIX Museum of Migration
2018-2024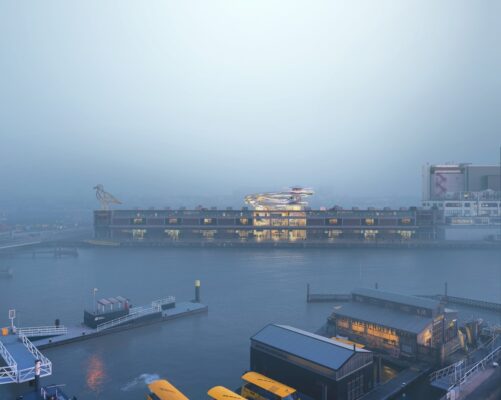 The FENIX Museum of Migration, in Rotterdam, located on the Katendrecht Peninsula, the Fenix Warehouse is on the shore of a significant immigration port in European history, and was the site of one of the largest Chinatowns in Europe. Commissioned by the Droom en Daad Foundation, builds on such historic site, once the largest building of its type in the world. The renovation starts with a newly designed panoramic sightseeing platform, connecting the history of Rotterdam with the city's present culture.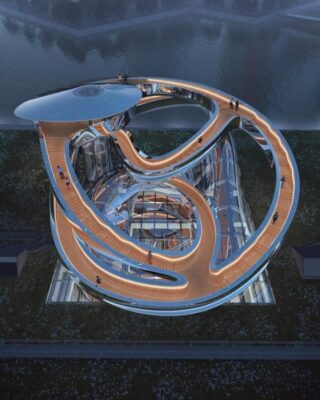 MAD proposes a double staircase that resembles the movement of tornado. The double spiral is a rhetoric statement, embodied the chaos of disaster and warfare that has caused migration in the past.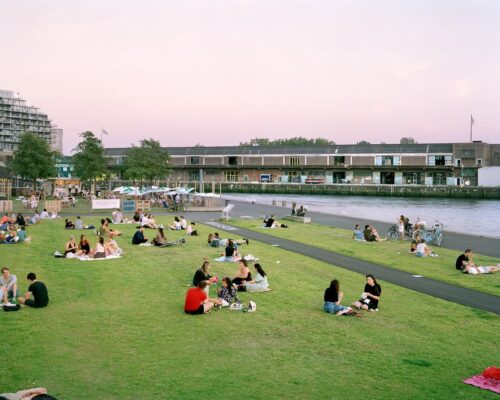 The giant seagull sitting on one end of the warehouse, reminds its visitors of old days, when seagull signifies new land in voyage. The building is currently under construction and will be completed by 2024.
FENIX Museum of Migration in Rotterdam
MAD Architects museum building designs images / information from MAD
MAD Architects Designs
MAD Architects Designs
Yabuli Entrepreneurs' Congress Center, Yabuli, Heilongjiang Province, northeast China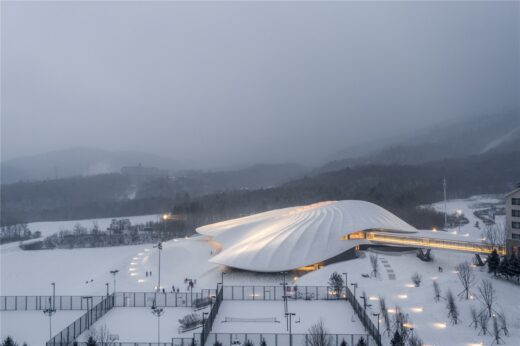 image © CreatAR Images
Yabuli Entrepreneurs' Congress Center Building
Chongqing Cuntan International Cruise Centre, Liangjiang New Area, Chongqing, southwestern China
Design: MAD Architects with the China Academy of Building Research (CASR)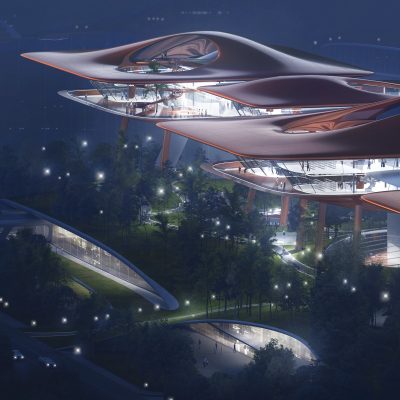 image courtesy of architects practice
Chongqing Cuntan International Cruise Centre
Hainan Science and Technology Museum, Haikou, Hainan, southern China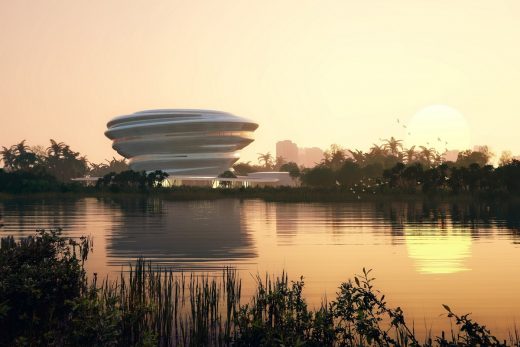 image courtesy of architecture office
Hainan Science and Technology Museum
Jiaxing Civic Center, Jiaxing, northern Zhejiang province, China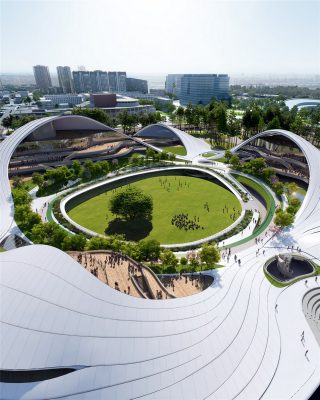 image courtesy of architects
Jiaxing Civic Center
Yabuli Entrepreneurs' Congress Center, Northeastern China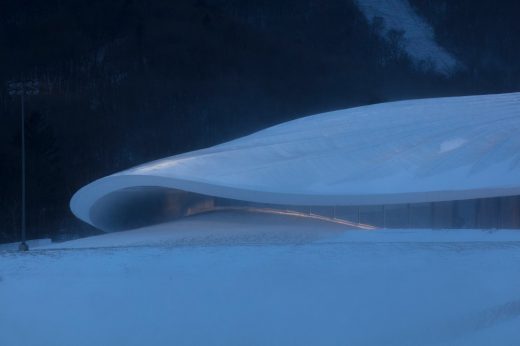 photo © ArchExist
Yabuli Entrepreneurs' Congress Center
Wormhole Library, Haikou, Hainan Province, China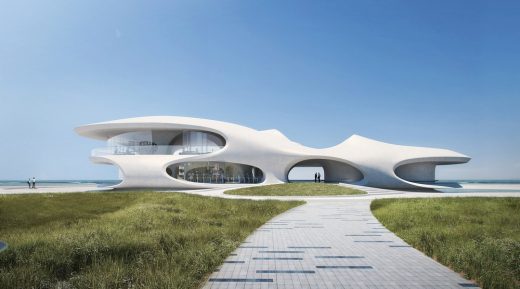 image courtesy of architects
Wormhole Library
Yiwu Grand Theater, Yiwu City, Zhejiang Province, China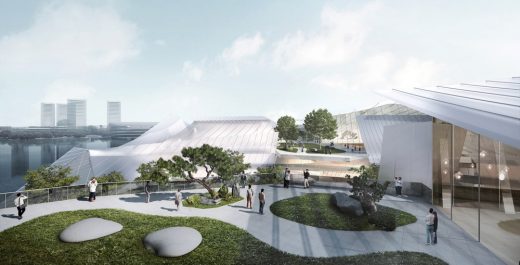 image courtesy of architecture office
Yiwu Grand Theater
Pingtan Art Museum, China



image from architect
More designs by MAD Architects online soon
Location: Beixinqiao, Beijing, China
MAD Architects Beijing Practice Information
Beijing-based architectural design studio, China
Beijing Architect : studio contact details
Chinese Architecture
Chinese Architects Offices
Chinese Architect – Architect Listings
Comments / photos for the MAD Architects museum building designs page welcome
Website: www.i-mad.com