Repairing an electric fence, Electrical earthing issues, Property electrics safety advice
Repairing An Electric Fence
24 October 2022
Before you repair an electric fence you need make sure you have ascertained the reason for your fence not working. And the fault on an electric fence could occur to any of the several components, including the energiser, fence wire, insulators, earth and the lead-out wire. A walk along the length of your fence is a good way to discover obvious breakages in the line or earthing issues with excess grass or overgrown foliage etc. If you suspect the issue lies with faulty electrical equipment it's always worth checking with the experts at your electric fence supplier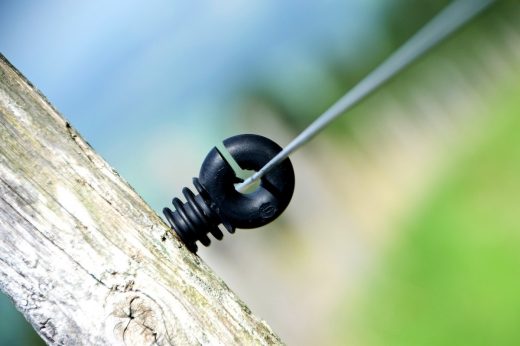 Tools For The Job
Before you undertake any electrical fence repairs yourself it's important to ensure you have all the correct tools, parts and safety equipment for the task ahead. So, check your toolbox in advance and make sure you are fully prepared. Also, remember to re-acquaint yourself with the rules and regulations that need to be abided by when you are installing an electric fence to make ensure you don't fall foul of the law or cause harm to animals or indeed, humans.
Safety essentials include insulated gloves and rubber boots, so you don't electrocute yourself. Then you will need a voltmeter to check if and where the current is and an array of relevant replacement electrical parts. These include crimps, insulators, splicers and drive caps and it might also be worth having a replacement energiser and earth stakes just in case it is these essential parts that need replacing. Then there's replacement parts for the fence itself including wire, staples, fence flags, posts and any other accessories.
As for your toolbox, you might consider packing this with a crimping tool, gripple tensioners and wire joiners, gripple torque tool, wire cutters, wire twister, wire bending tool, or any other tool you feel is relevant to the job in hand.
The Fix
After going through a troubleshooting process, you should have found the problem with your electric fence. It now needs to be repaired so that the fence can work as it should. So how do you fix the issues? Obviously, before starting with any repairs, you need to switch off the power to the electric fence for safety purposes.
If it's the actual fence itself that's been damaged or broken, this should be easy enough to repair as long as you have all the necessary tools and equipment plus any replacement parts. Remove anything that is obviously broken and replace it with a new part. If the post has come loose in the ground or has been knocked over, replace the post and reinforce the hole.
If it is a wire that is causing the issue, then replacing this may prove a bit more challenging.  You will have to make sure that you carefully replace all the insulators in the correct position and that the wire is properly grounded. The manufacturer you purchased the fence from should have provided instructions on replacing the electric wiring. Alternatively speak to someone with good product knowledge at your specialist supplier. When addressing the wires use this as an opportunity to remove any debris or vegetation that might be touching the fence. It makes sense to cut back trees and grass regularly around the fence as if they are touching the wire; they are likely to impact the voltage.
If your troubleshooting process has led you to the conclusion that the fault is with the electrical apparatus itself, it might be that this requires repairs or even replacement. Bear in mind there are myriad possible electrical problems, covering everything from the main power or the energiser to blown fuses or sparks due to wires on the fence touching. Be sure to always wear insulated gloves before working on any electrical fault, even if you know that the power is switched off. If any of the insulators, hook-up wires, or jumpers are broken or faulty, you can replace them. If you have found fault with the earth stakes, either replace them or install more  if there is a problem with the voltage. If the problem lies with the voltage, you may need to replace the energiser.
Comments on this Repairing an electric fence guide article are welcome.
Fences
Fencing Articles
Build Your Own Fence That Will Last
How different weather conditions affect fence screening
Building a timber boundary fence
How much does a wood fence cost
Electrical
Electrical / Electronics Posts
Don't let voltage drop get your system down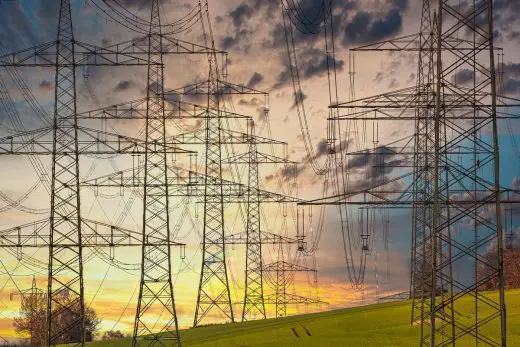 5 signs your home electrical wiring needs an update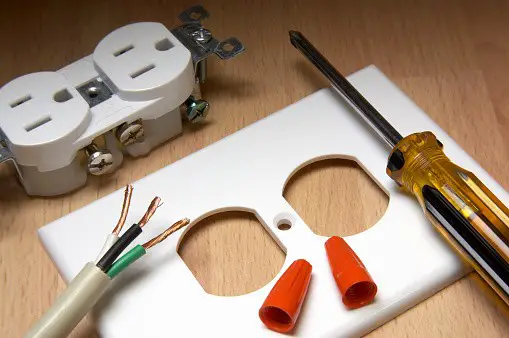 photo Courtesy of Pixabay.com
Understand About Home Electronics
Buildings
Architecture Design
Comments / photos for the Repairing an electric fence guide page welcome