Hire Company to Paint Your Denver Home, Colorado Building Maintenance, America Real Estate
Hiring Someone to Paint Your Denver Home
July 1, 2020
7 Questions to Ask When Hiring Someone to Paint Your Denver, Colorado Home
Having a high-quality paint job on your home is not just a matter of aesthetics. A good coat of paint ensures the longevity of your home's structure and protection against any harm that may come from exposure to environmental elements. Excellent quality painting is especially important in areas with drastic seasonal differences, which you are all too aware of, living in Denver, CO. For this reason, it is critical that you hire an experienced, licensed, professional painting company for this work.
Hiring Someone to Paint Your Denver House
To make sure you're getting precisely the service you need, ask the following questions to any painting company you're considering for the job:
Do You Have Experience Working on New Homes, Old Homes, or Both?
This question is important to safety concerns relating to potential respiratory problems that may arise throughout the duration of the project. Houses that are over 30 years old have several layers of paint (some layers are likely to be lead-based paint) on the interior and exterior surfaces.
Along with other potentially hazardous architectural features of the house, these can pose severe problems concerning the air quality of a project. Ask potential painting companies about their protocols for working in older homes versus new ones.
How Do You Define an Appropriately Painted Surface?
A licensed contractor has to meet industry standards to work in their state legally. With this license should come a functional, up-to-date knowledge on matters such as how to paint a surface appropriately. The Painting and Decorating Contractors of America (PDCA) holds set standards for current members to abide by in their work.
Review these standards and ensure that your chosen painting company's answer matches that of the PDCA. Otherwise, you may be dealing with a company that does not adhere to industry-wide standards. (Note: Professional painting companies are not required to be members of trade organizations. Although, such memberships are indicative of the company's commitment to their industry and professionalism.)
Are You Licensed and Protected by Insurance?
Questions regarding the licensing and insurance program of your chosen painting company are perhaps the most important in the vetting process. A contractor's license is a verification of their legal ability to provide their services commercially, and a confirmation of their legitimacy in the industry.
Aside from validating the company's legal standing, a state-issued license also holds them to a higher standard of painting. Appropriate licensing also provides you with legislative protection, should they do a poor job, or somehow damage your house in the process. These legal protections should be backed by insurance. One program you need to look out for is comprehensive liability insurance. This insurance will provide you with the most protection if your house is damaged as a result of the company's work.
Do You Offer a Warranty?
A warranty in this context means that the painting company will return to fix any problems that are related to or caused by the new paint job. They may provide these follow-up services after performing an inspection themselves, or they may require that you monitor the home for imperfections like:
Blistering
Peeling
Flaking
The average warranty offered by a painting company lasts between 1-3 years. Still, not every company will have a warranty on their work, so make sure to ask this question before getting into more substantial discussions about the project. Request information specifically on what type of warranty the company offers, what is eligible to be repaired under the policy, and how long the offer lasts.
Do You Require an Upfront Payment?
Before you ask this question, recognize that there is no "right" or "wrong" answer. The answer only depends on what you prefer, and whether or not the company can accommodate this preference. With that said, consider the size of the company you are hiring for this work. If it is a small business, they are more likely to require an upfront payment. This is mainly because they do not have the same abundance of financial resources as a large corporation. Negotiate payment options to see what works for both of you (upfront, total payment upon completion, or partial, scheduled payments?).
Do You Hire Subcontractors for Your Projects?
A painting contractor has the option of either hiring subcontractors for a project versus employing full-time staff. It is quite common for a company to choose the former since it can cut the costs of running the business. While this may be an advantageous choice for the company, it may not be beneficial for you. Why is this?
Unlike full-time employees, there is no standardized requirement that obligates subcontractors to pass a background check before they begin a project. This may compromise homeowner security, as you cannot be sure about the background of who you are allowing access to your home throughout the duration of the project.
Secondly, subcontractors are paid flat wages, as opposed to hourly rates. According to the experiences of several homeowners, this pay disparity may leave them unmotivated to complete the project on time. (Additional risks regarding payment include the possibility of a mechanic's lien. If the contractor does not pay the subcontractors, they can sue, and the burden of compensation falls on you.)
What Are Your Protocols Regarding Lead Paint?
It is safe to assume that any paint that was applied to your home before the year 1978 contains lead. Your chosen painting company must know how to work around this if they plan to do any invasive type of work, such as sanding. The contractor's answer to this question will immediately inform you of their knowledge of the hazards of lead-based products.
If they downplay the answer by attempting to assure you it is not a problem without providing substantial information on the matter, they may not be the right choice. Visit the Environmental Protection Agency's (EPA) website to learn more about lead paint and what you should expect from your painting company.
You'll find that, after vetting the professionals at Imhoff Fine Residential Painting, we exceed all these expectations and more. If you need high-quality residential painting in Denver, look no further than Imhoff. We work with a group of 20 full-time painters to provide excellent full-service painting and finishing services. When your home is due for a fresh coat of paint, give us a call to book an estimate today!
Comments on this 7 Questions to Ask When Hiring Someone to Paint Your Denver, Colorado Home article are welcome.
Location: Denver, Colorado, USA
Colorado Buildings
Contemporary Colorado Architecture
Frederic C Hamilton Art Museum, Denver
Design: Daniel Liebskind with Davis Partnership Architects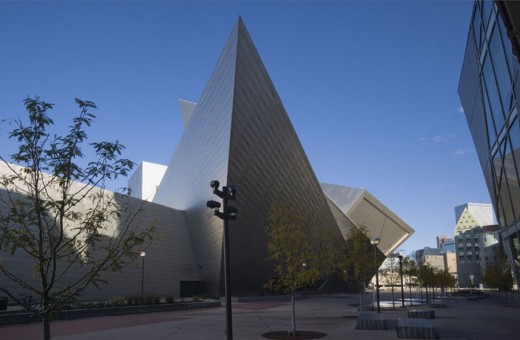 image courtesy of architects
Frederic C Hamilton Art Museum in Denver by Daniel Libeskind Architects
Owl Creek Residence, Snowmass
Architects: Skylab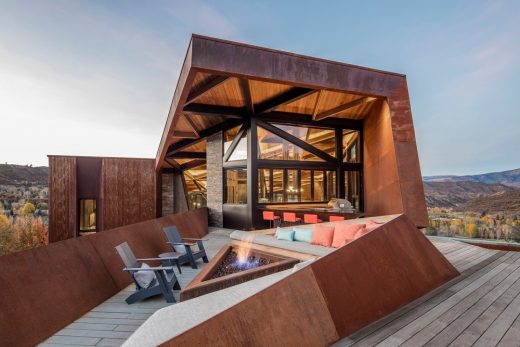 photo : Jeremy Bittermann
New Property in Snowmass
New Aspen Art Museum Building
Design: Shigeru Ban Architects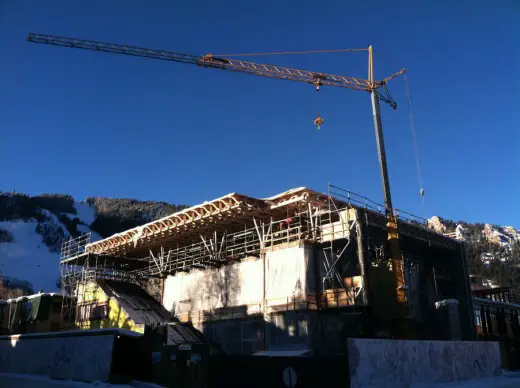 photo by Aspen Art Museum
New Aspen Art Museum Building
The Clyfford Still Museum Denver
Comments / photos for the Frederic C Hamilton Art Museum in Denver page welcome