Doors Open Days Scotland 2018, Favourite Scottish Building News, Projects, Images, Architects
Doors Open Days 2018 Scotland
Access to Scottish Architecture Developments – Edinburgh, Glasgow, Aberdeen, Dundee, Stirling
21 Jul 2018
Doors Open Days 2018 Scotland News
2018 Doors Open Days Scotland
Almost 1,000 buildings are to be open across Scotland for the Scottish Civic Trust's biggest free festival of architecture yet. All the ways to get information on old favourites and special new surprises is contained below.
There's still time to enter the Heritage Angel Awards – with an emphasis on projects of a value of over £2million.
Send an application form by the 10th August. All the details and the form are at http://www.scottishheritageangelawards.org.uk/.
DOORS OPEN DAYS WEBSITE LIVE
Visit the Doors Open Days website to start planning your visits. All regions participating are uploading their programmes, so keep visiting and checking to see what exciting venues and activities are on offer across Scotland.
Website: Doors Open Days Scotland 2018
Look out for the Doors Open Days marketing materials
Want to know where and when Doors Open Days is happening near you? Do you want to start planning visits to lots of venues across Scotland during September? Look out for the national flyer in venues across the country, or download it here!
Doors Open Days Launch
We are pleased to be holding the launch of Doors Open Days 2018 at The Leaf Room at Ninewells Community Garden, Dundee on 10th August.
It's great to have the opportunity to visit this lovely venue again, which was announced as winner of Scottish Civic Trust's My Place Awards in March 2018.
Braw Buildings project with Doors Open Days and Hostelling Scotland
The project celebrates year of Young People 2018, by giving 18-25 year olds the chance to discuver their heritage by participating Doors Open Days, and having a free overnight stay in Youth Hostels in Aberdeen, Edinburgh, Glasgow, Inverness, Pitlochry and Stirling!
Doors Open Days internships for 2018
We have two internships supporting Doors Open Days this year.
Erika Augustsson is from Glasgow University's Q-Step programme, and is supporting the development and enhancement of our evaluation process. read her story here.
Carmen Hesketh is our Robertson Trust intern, and is supporting the Project Officer in delivering Doors Open Days' national programme. read her story here.
OTHER SCOTTISH CIVIC TRUST PROJECT NEWS
Civic Connections: making local heritage more inclusive
The Scottish Civic Trust has just launched a new project, Civic Connections, which aims to get people of all ages excited about heritage, working together in an intergenerational collaboration to care for the past while learning from one another. Funded by Historic Environment Scotland, this project takes inspiration from the Year of Young People to focus on encouraging the engagement of young people (especially ages 16-25) with the historic environment, working closely with the Trust's extensive network of local heritage groups and history societies.
Civic Connections will focus on engaging minority, LGBTI, and disabled persons, bringing together young people from a variety of backgrounds with members of amenity societies to create practical, user-friendly strategies to make local heritage more inclusive and accessible.
Sharing Stories across Europe
Civic Connections and Doors Open Days are working together with this work which will feed into a wider project to challenge stereotypes and improve understanding of minority ethnic heritage in Europe. The European Heritage Days' Sharing Stories project is being co-led by the Scottish Civic Trust. Representatives from Scotland, England, Northern Ireland, the Republic of Ireland, Belgium, Macedonia, and Norway will work together to empower minority ethnic communities to share their stories through participatory events.
Get involved
Throughout the rest of this year Civic Connections will host a number of hands-on workshops and fund special events co-designed with young people. Details of activities and events will be posted on the Scottish Civic Trust website, so keep checking for updates!
If you or your organisation would like to get involved in workshops or event planning, or to find out more about Civic Connections or Sharing Stories, email [email protected] or phone the Scottish Civic Trust at 0141 221 1466.
Learn how to Wiki
Does your favourite local heritage site or historical personality have a Wikipedia page? The Scottish Civic Trust are working with the Scottish Library and Information Council's Wikimedian in Residence to offer a hands-on workshop on how to write and edit Wikipedia articles. As a free, easily accessible resource, Wikipedia is the first port of call for millions of internet users looking for historic information. The workshop will take place in September and will be free of charge and open to all – watch the website for further details or email Jenni[email protected] to register your interest.
Share your photos
Throughout Doors Open Days this September the Scottish Civic Trust's My Place Photography Competition project will be working with Wiki Loves Monuments and Urban Detectives to photograph historic monuments and upload the images to Wikimedia Commons and Historic Environment Scotland's Canmore database so that they are free to view and use by people around the world.
In other news:
Built Environment Forum Scotland's Chair is standing down at their AGM in December and the hunt is on for a new incumbent. If you think you have what it takes to help them take forward their plans, take a look: https://www.befs.org.uk/about-befs/vacancies/
21 Jul 2018
Doors Open Days 2018 Scotland Events
Doors Open Days 2018 Scotland Update
Doors Open Days is Scotland's largest free festival that celebrates heritage and the built environment, new and old. Every September, you can explore hundreds of fascinating buildings across Scotland for free. Some open up once a year, some just once in a lifetime.
Barnton Quarry Restoration Project: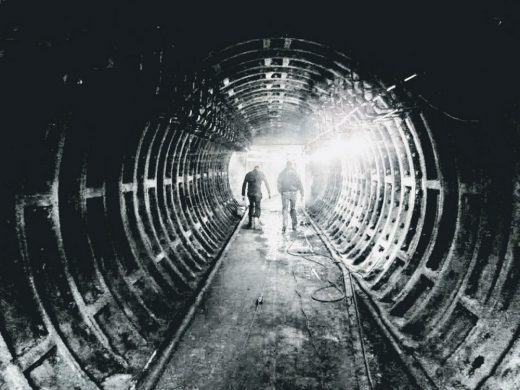 photo courtesy of The Scottish Civic Trust
Doors Open Days is a national event run by the Scottish Civic Trust. Information about the national programme, including event listings, can be found at www.doorsopendays.org.uk. Doors Open Days, along with Scottish Archaeology Month take place throughout Scotland and are part of European Heritage Days – an initiative which promotes a sense of community and a "common heritage" throughout the continent.
Mortuary Chapel – Angus
Saturday 8th and Sunday 9th of September
Photo Credit: Neil Cummings
Patrick Allan-Fraser of Hospitalfield had this beautiful red sandstone chapel built as a memorial to his wife Elizabeth following her death in 1873. The Mortuary Chapel was later gifted to Arbroath Town Council as a non-denominational chapel. The Chapel is a Category A Listed Building with extraordinary stone carving inside and out.
Hopetoun House – West Lothian
Sunday, 2nd September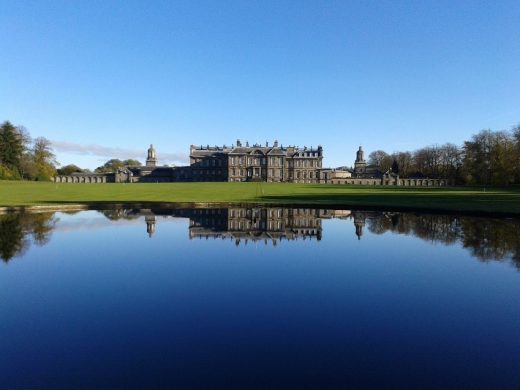 photo : Hopetoun House
A Category-A Listed building, Hopetoun House is one of the finest examples of 18th century architecture in Britain. It was designed by Sir William Bruce and then remodelled and extended by William Adam and the magnificent interiors which have remained virtually unchanged for three centuries. The interior reflects the elegance of the Georgian era and are decorated with the best period furniture, paintings, tapestries and clocks, with beautifully crafted finishes of carving, gilding and plaster work. The house has been home to the Hope Family since the late 1600's and the present Lord Hopetoun and his family still live in Hopetoun House.
There are two admission periods:
Morning admissions 10.30am – 1.30pm – book via https://www.eventbrite.com/e/west-lothian-doors-open-day-morning-admission-tickets-46845163144
Afternoon admissions 1.30pm – 4.30pm (last admission 4pm) – book via https://www.eventbrite.com/e/west-lothian-doors-open-day-afternoon-admission-tickets-46849305534
Numbers limited. Pre-booking on Eventbrite is essential.
Anniesland Court – Glasgow
Saturday 15th and Sunday 16th September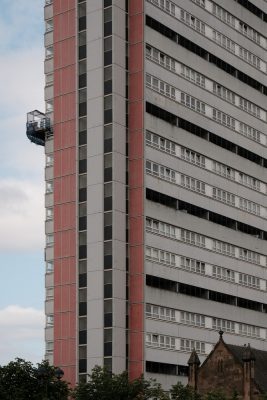 photo : Jack Watts
At 22-storeys high, Anniesland Court is the tallest listed building in Scotland and Glasgow's only Grade A-listed tower block. Visitors will be taken to a top floor to see communal areas and views of the city.
Tours available on Sat-Sun at 12:00am, 12:45pm, 1:30pm, 2:15pm, 3:00pm, 3:45pm, 4:30pm; 30 minutes
Tour meeting point: Main Entrance
Booking essential – visit www.glasgowdoorsopendays.org.uk to book.
St. Bride's Parish Church – South Lanarkshire
Saturday, 29th September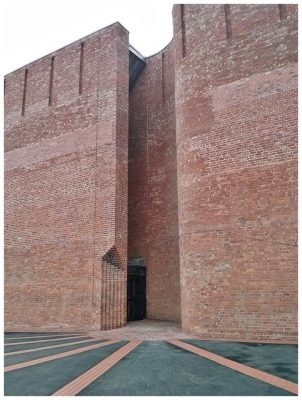 photo : St.Bride's Parish Church
St Bride's is one of the UK's finest and most significant post-war ecclesiastical buildings. An award-winning and 'A-listed' church, it is visited by admirers from across the world, but is still at its heart a place of worship and a focal point for the parish community.
Created between 1957-63, St Bride's was seen as a statement of confidence –from the perspective of the growing New Town and from the Catholic Church. It is one of a series of 'Sc ottish Brutalist' churches by Andy MacMillan and Isi Metzstein of Gillespie, Kidd & Coia and is renowned for the interplay of light within the expanse of the nave and for the detailing of the massive load-bearing brick walls.
On the day, there will be guided Tours at 1pm and 2:30pm, which are available on a first come, first served basis (maximum 20 people).
Glasgow School of Art: Highlands and Islands Campus, Moray
Sunday 22nd September, 11am-1pm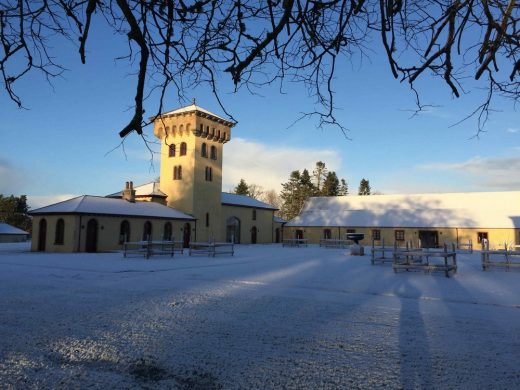 photo : Marianne McInnes
The Art School have settled into a refurbished beautiful old building in the rural outskirts of Forres called Blair's Farm Steading. It's an Italian style set of farm buildings built in the 1700s – the perfect peaceful spot to be creative!
Cousland Smiddy – Midlothian
Saturday 8 September 10am-4pm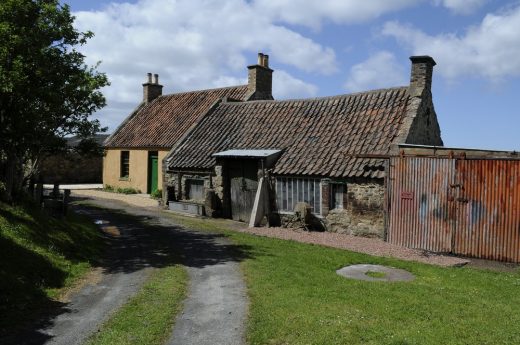 photograph : Cousland Smiddy Trustt
There has been a working Smiddy in Cousland since 1703.  When the local blacksmith/farrier retired in 1989, The Cousland Smiddy Trust was set up to save the Smiddy as one of the last still working in Scotland.
In 2001 the Smiddy complex and its gardens were purchased by the Trust and are now open to the public regularly throughout the summer months.
Funding from The Heritage Lottery Fund and Historic Scotland saw the restoration of the smith's cottage, and further development has enabled Cousland Local History Project to create a permanent space to display the history of the village, which can be traced back to the Early Bronze Age.
Thirteen organic allotments in the grounds are let to villagers.
To celebrate 100 years of 'The Rural' in the village, there will be a Cousland SWRI (Scottish Rural Women's Institute) Centenary Exhibition in the cottage.  'Retro' activities to try; carpetbeating, butter churning, granny's wash-day, horse shoe quoits and more.
Demonstration of Blacksmithing throughout the day in the forge.
Soup, tea, coffee and cakes available in marquee and local produce from the organic plots.
Doors Open Days 2017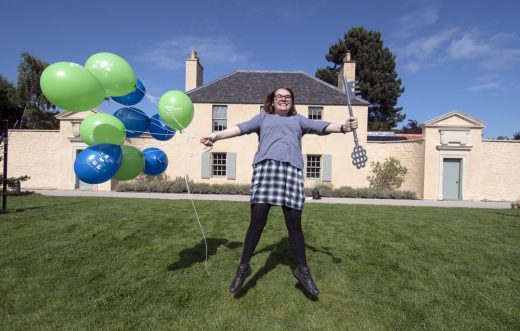 Doors Open Days in Scotland – Favourite Buildings
Website: Doors Open Days Scotland
Anatomical Museum building:


photo © Cockburn Association
The Glass Studio, 5 Bank Street, Cromarty: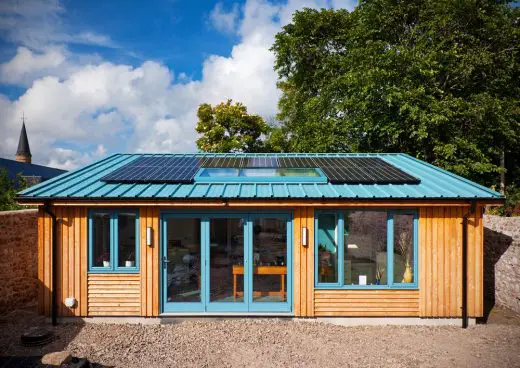 photo © Carsten Flieger
Scottish Architecture Designs – chronological list
Location: Scotland
Scottish Architecture News
Edinburgh's Ross Pavilion Competition – win by wHY architecture, USA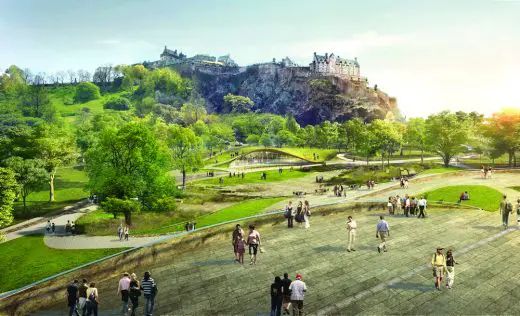 image courtesy of architects
Ross Pavilion Competition Winner
Perth City Hall Building Renovation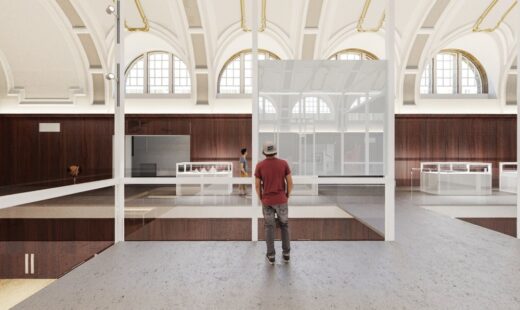 image courtesy of architects office
Perth City Hall Building Renovation
Tigh-Na-Cladach


photo from architect
Tigh-Na-Cladach, Dunoon – first UK Passivhaus, by Gökay Deveci
Scotland's Housing Expo



photo : Kirsty Ward
Scotland's Housing Expo – more photos of the buildings
Perth Theatre



image from architects
Perth Theatre – design by Richard Murphy Architects
Buildings in Scotland
Scottish Architect of the Year
Saltire Society Housing Design Awards
Best Building in Scotland Award
Scottish Housing Expo, Inverness – Building Photos + Architects
Buildings / photos for the Doors Open Days 2018 Scotland page welcome