Corian Design, Application Certification for Facades & Exterior Cladding of Buildings
DuPont Corian Solid Surface
DuPont Designs – New Architecture around the World
8 + 6 Nov 2013
DuPont Corian becomes the solid surface with the broadest range of certifications for exterior facade applications
Municipal offices of the Lacq region in France, featuring a perforated solar shading facade made from DuPont™ Corian® – project by Gilles Bouchez: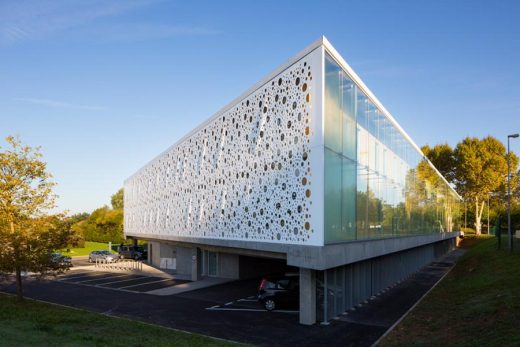 photo © Arthur Péquin pour DuPont™ Corian® – all right reserved
DuPont Corian Solid Surface
DuPont™ Corian®, the high-tech surface material, has revolutionised interior design and is bringing a new wave of innovation to architecture. Now, it has become the solid surface with the broadest range of certification for applications for facades and the exterior cladding of buildings.
The certifications currently held by DuPont™ Corian® in Europe, the Middle East and Africa are:
– Certification "Avis Technique" ATEC 2/11-1472, including ISO 4892-2 accelerated ageing), EN 14509 (humidity test), ISO 10545-12 (freeze-thaw resistance) tests;
– Seismic certification according to new 2013 protocol NF P 06-013 by French institute CSTB;
– UK certificate CWCT 2012/050 August 2012, including water tightness, wind resistance, soft and hard body impact tests;
– European Technical Approval ETA-13/0377
– Aprobata Technizna ITB AT-15-2465/2012 for Poland (buildings up to a height of 25 metres by Ministry of Infrastructure Regulation).
In the USA, DuPont™ Corian® has passed a series of fundamental tests for its application for facades and the exterior cladding of buildings. These include freeze/thaw cycling resistance, ASTM standards proving the material's resistance to exterior environmental substances, and NFPA fire performance tests, in addition to tests for abuse resistance. Information about these tests and certifications can be requested from DuPont.
Seeko'o Hotel in Bordeaux, France, a project by Atelier King Kong Architects:



photo © Arthur Péquin pour DuPont™ Corian® – all right reserved
DuPont has pioneered the use of solid surfaces for the exterior cladding of buildings. After years of comprehensive research and development, and intensive testing conducted at its facilities, 2007 saw the debut of the material's first significant commercial application for an exterior facade, at the world famous Seeko'o Hotel in Bordeaux, France.
This was followed by the gigantic Congress Centre and Apartment tower in Abidjan on the Ivory Coast, and a number of other projects around Europe, the Middle East and Africa. External cladding in DuPont™ Corian® is now being used in other regions such as India, Brazil, Japan, Korea, Australia and China.
DuPont™ Corian® has been chosen for the exterior facade of the Lens House, an extension to a period property in London by Alison Brooks Architects – North London residential property:



photo Jake Fitzjones for DuPont. All rights reserved
Offering superior aesthetics combined with extraordinary design flexibility, durability and reliability, DuPont™ Corian® External Cladding (EC) is a smart choice for panelised façade systems. Solid, homogenous and coloured all the way through, DuPont™ Corian® EC consists of custom-made panels which can be used to create large, sleek vertical surfaces with inconspicuous seams.
It is also possible to create an inspiring range of decorative options, from 3D-textured effects and CNC pattern cutting, to curves, inlays and dramatic lighting effects. Through a combination of innovative design and technological advances, over 70 buildings around the globe have been able to exploit the considerable benefits of panelised wall systems with DuPont™ Corian®.
These range from façades for public buildings to private villas, and from commercial institutions to hospitality and healthcare environments – each unique in its presentation and purpose.
In the UK, DuPont™ Corian® sponsors a RIBA approved CPD seminar on Solid Surfaces for Rainscreen Facades. (To book this CPD seminar please call: 0800 962 116 or email: [email protected])
Renewal of the facade of a residential building in Alicante, Spain; project by Urbana Exteriores: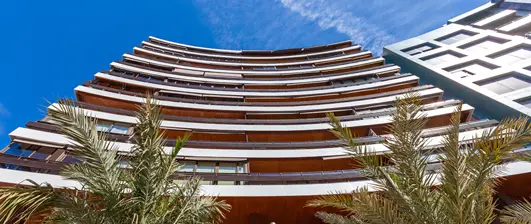 photo by Urbana Exteriores, all rights reserved
DuPont™ Corian® also leads the way in gaining certifications for interior design applications. DuPont™ Corian® (whether the whole range or a specific product) has received important independent certifications for its environmental performance, such as GreenGuard®, NAHB North American Builders Association, US Green Building Council's LEED® Green Building Rating System, Scientific Certification Systems and Ecospecifier.
Its hygienic performance has also been certified by prestigious independent institutions, for example, by NSF International in the USA, The Royal Institute of Public Health in the UK and LGA QualiTest in Germany.
Stack residential complex in Breda, The Netherlands; project by Marius van den Wildenberg:



photo courtesy of Marius van den Wildenberg, all rights reserved
Furthermore, The environmental management systems of all the plants of DuPont that produce DuPont™ Corian® have been certified according to ISO 14001. Moreover, as a result of a multi-year improvement program, all the plants of DuPont that manufacture DuPont™ Corian® have brought down to zero their impact on landfills by reducing, reusing and recycling manufacturing by-products and waste.
Trampolines Suite Hotel Riccione has an architectural shell made of DuPont™ Corian® that evokes the great tradition of naval architecture; project by architect Antonio Scarponi, Conceptual Devices: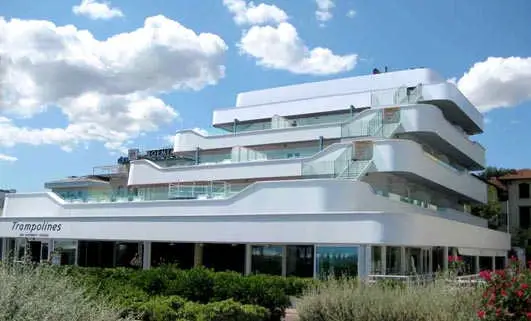 photo : Trampolines, all rights reserved
To know more about DuPont™ Corian®, to stay in touch with DuPont™ Corian®:
www.corian.com / www.corian.co.uk / www.endlessevolution.corian.com / Facebook.com/CorianDesign
Twitter.com/CorianDesign / Youtube.com/CorianDesign / Pinterest.com/CorianDesign
About DuPont – DuPont (www.dupont.com) has been bringing world-class science and engineering to the global marketplace in the form of innovative products, materials, and services since 1802. The company believes that by collaborating with customers, governments, NGOs, and thought leaders we can help find solutions to such global challenges as providing enough healthy food for people everywhere, decreasing dependence on fossil fuels, and protecting life and the environment
The DuPont Oval logo, Endless Evolution, the Endless Evolution logo, DuPont™ and Corian® are registered trademarks or trademarks or copyrighted material of E. I. du Pont de Nemours and Company or its affiliates. Other logos, trademarks and registered trademarks are a property of their respective owners.
DuPont™ Corian® Solid Surface images / information received 061113
Location: London, UK
DuPont Products
DuPont Product Designs – related selection
Brørup Sparekasse, Denmark
Corian Sphere, England
The Cineroleum, London
Corian Colour Evolution Milan Week Design
Corian Worktop, London
Corian Showroom, Shanghai
Architectural Products
Building Products – chronological list
Architectural Product Designs – a recent selection featured on e-architect:
Lignacite celebrates 75 years of manufacturing sustainable masonry for Britain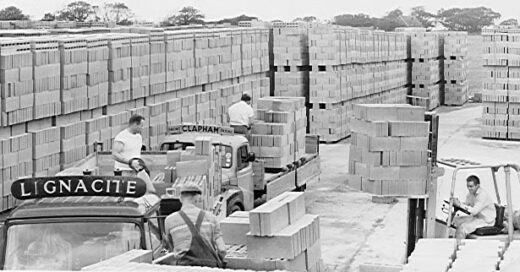 Lignacite celebrates 75 years of manufacturing masonry
Swift Brickwork Contractors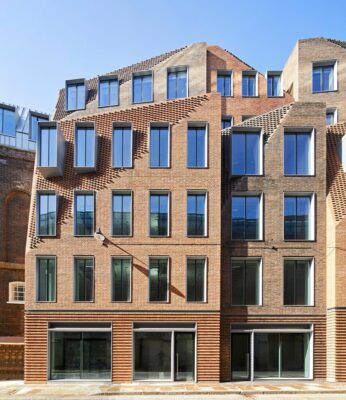 Swift Brickwork Contractors
Comments / photos for the DuPont Corian Solid Surface page welcome