DuPont Corian Renews its Collections, Bathroom, Kitchen and Public Spaces Products, Images
DuPont Corian Renews its Collections
Ready-Made Basins and Sinks
12 May 2015
DuPont Corian renews its collections of ready-made basins and sinks
Elegant, versatile, hygienic and durable solutions for bathroom, kitchen and public spaces
DuPont Corian Collections Renewal
As part of its 'Endless Evolution' programme, DuPont Corian has launched an improved and expanded range of ready-made basins for the bathroom, sinks for the kitchen and basins for the healthcare sector. Each new basin is characterised by a versatile, contemporary design and incorporates innovative technical features.
Ready-made basins and sinks have long been a fundamental element of the DuPont™ Corian® range. For decades, the seamless integration of Corian® shapes and sheets has provided a beautiful, high quality, inherently hygienic and reliable solution for residential and public spaces across the globe.
The full range now includes a total of 40 models, which are divided into sink and basin 'families'. The name of each family reflects its distinctive aesthetic:
–  Bathroom range (20 models): Purity (two models), Relax (three models), Refresh (two models), Energy (three models), Calm (four models), Peace (one model), Serenity (three models), Care (two models for the healthcare market);
– Kitchen range (20 models): Smooth (two models), Sweet (eight models), Spicy (five models), Sparkling (five models).
The updated and renamed offering of Corian® basins and sinks will be commercially available from 1st June 2015 across Europe, the Middle East and Africa.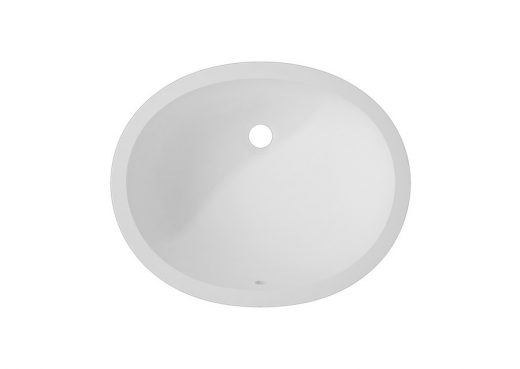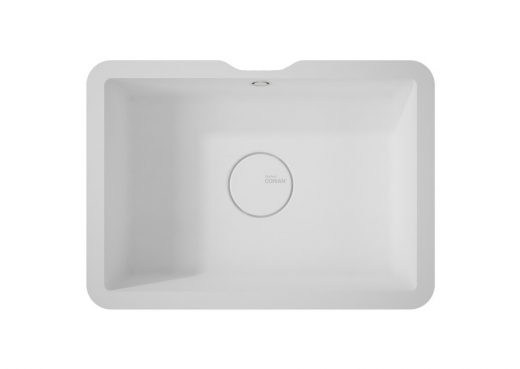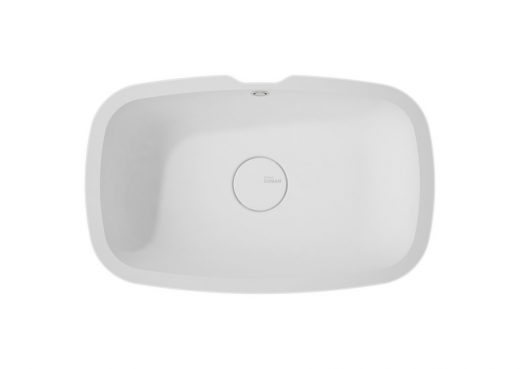 "The beauty of DuPont™ Corian® lies in its adaptability. It is a versatile material, which can form organic or linear shapes and permits endless creative possibilities, allowing the freedom to design spaces tailored to personal tastes.
In the kitchen and bathroom, the seamless construction and extensive colour palette of Corian® enable the material to suit a variety of interior styles. The renewed and expanded offer that we have introduced will contribute significantly to the fascinating design possibilities of Corian®, and to its ability to deliver long-term beauty and functionality" says Mark Hill, Country Manager, UK & Ireland, DuPont™ Corian®
To launch the renewed shapes offer, DuPont™ Corian® has created an elegant, large format publication entitled 'Portraits of Life', along with a new Product catalogue.
To find out more about the entire DuPont™ Corian® offer – shapes, sheets, colours and services – and to request a copy of 'Portraits of Life' and the new Corian® shapes Product Catalogue, please visit www.portraitsoflife.corian.com or www.endlessevolution.corian.com.
To see a video about the 'Portraits of Life' project, go to http://youtu.be/myEsZzWJjKo or access the official DuPont™ Corian® channel on Youtube at www.youtube.com/Coriandesign
About the 'Endless Evolution' initiative (www.endlessevolution.corian.com) – The DuPont™ Corian® business has launched a new long-term initiative – across the Europe Middle East and Africa region – symbolised with the 'Endless Evolution' slogan and logo. The initiative encompasses manufacturing innovations, new product development, and technical and marketing programs that will further strengthen the leadership position of DuPont™ Corian® as a beautifully versatile and reliable surfacing solution for the furnishing, interior design and architecture markets.
About DuPont™ Corian® – First created as a high performance material for kitchen and bathroom worktops, DuPont™ Corian® is now – thanks to its unique combination of functionality, versatility and beauty – a leading global brand among surfacing materials for interior design and architecture. Over the years, DuPont has transformed DuPont™ Corian® solid surface into an exceptional design tool for every application you can imagine. Kitchens, bathrooms, lighting, furnishing, façades, seating, radiators, home automation, touch control surfaces: today, DuPont™ Corian® can be found almost everywhere in commercial, residential and public space environments.
To find out more about DuPont™ Corian®: www.corian.co.uk
www.endlessevolution.corian.com / Facebook.com/CorianDesign / Twitter.com/CorianDesign
Youtube.com/CorianDesign /  Instagram.com/CorianDesign
About DuPont – DuPont has been bringing world-class science and engineering to the global marketplace in the form of innovative products, materials, and services since 1802.  The company believes that by collaborating with customers, governments, NGOs, and thought leaders we can help find solutions to such global challenges as providing enough healthy food for people everywhere, decreasing dependence on fossil fuels, and protecting life and the environment.  For additional information about DuPont and its commitment to inclusive innovation, please visit www.dupont.com
DuPont Corian Renews its Collections images / information received 110615
www.deepcolour.corian.com
Location: UK
DuPont Links
"Università" subway station in Naples, Italy
DuPont Corian deep black Nocturne colour
The 'Endless Evolution' stand for DuPont Corian at 100% Design:
DuPont™ Corian® introduces the DeepColour™ Technology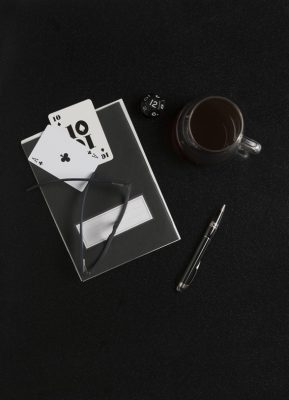 photo : Denise Bonenti + styling Alessandra Salaris for DuPont™ Corian®, all rights reserved
DuPont Corian Beautiful Blacks – DeepColour
Six DuPont Corian brown colours made with innovative DeepColour Technology.
DuPont Corian "Shape The Future Of Black" international design award
DuPont Corian High-Tech Surface Colour Palette
Corian High-Tech Surface
Corian High-Tech Surface
Corian Colour Evolution Milan Design Week
Corian Colour Evolution Milan Design Week
Corian Sphere, England
Architectural Products
Libeskind House : Daniel Libeskind
Zaha Hadid Jewellery – Celeste Necklace
Website: Architecture Walking Tours
Comments / photos for the DuPont Corian Renews its Collections – News page welcome