New Town Hall Prague 7, Nova Radnice Praha, Czech Architecture Contest, Building, Architect
Nova Radnice: New Town Hall Prague
Czech Architectural Competition for a New Town Hall in Prague 7 – Design Contest
12 Feb 2016
New Town Hall Prague 7 Architectural Competition
ARCHITECTURAL COMPETITION FOR NEW TOWN HALL FOR PRAGUE 7 DESGIN
The district of Prague 7 has declared an international architectural competition for a design for its new town hall. For this purpose, we intend to reconstruct the extant building at the address U Průhonu 38, where – with the aid of the architects – we hope to offer our citizens the best possible built environment for addressing everyday administrative matters.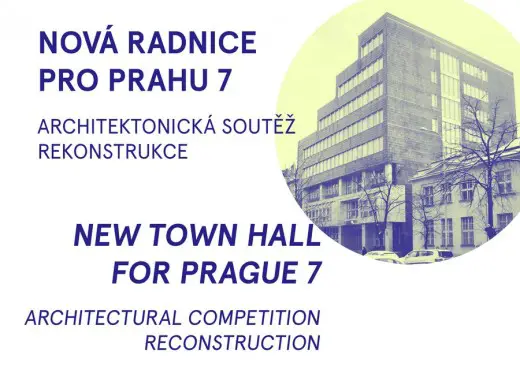 Nova Radnice – New Town Hall Prague 7 Architecture Competition
The competition for the new Prague 7 town hall provides one innovation for the participating architects – a more rapid and less demanding first round. The preparation time will be only one month, and at the end only one panel of A2 format and one portfolio of A4 format are to be submitted. From this first round, an international jury will select 8 designs to enter into the second round. The assumed date of declaration is 17. 02. 2016.
Nova Radnice Praha 7, U Průhonu 38: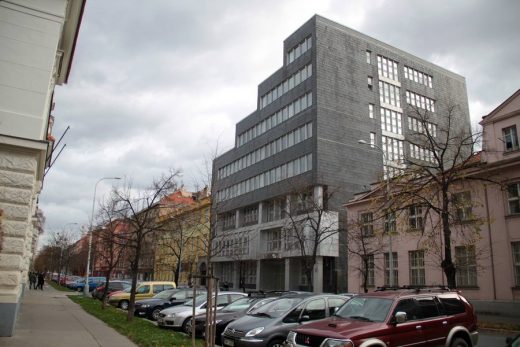 photo courtesy www.jsemprazak.cz
"For the district of Prague 7, this is a historic step. Our district will finally acquire a town hall worthy of the 21st century. We want to give our citizens an open, effective, and smoothly functioning public building, and our employees a dignified setting for their daily work. Public buildings need to be the result of open competitions, and at the same time this will meet our obligation from the referendum of 2013," said district mayor Jan Čižinský.
"In the winning design, we expect a building with a modern appearance, operational effectiveness and sensitivity in the preparation of details of interior organisation, one that would meet the demands for quality in a functional office both for the public and for the employees. We are aware of the demands of the task, since we have to operate within the limits of the possibilities set by the reconstruction, size and shape of an extant building, and of course a limited budget," added councillor Pavel Zelenka.
The jury will contain architects with extensive experience in both practicing architecture and competing: Silvia Brandi (IAAC, MIAS Architecture, Barcelona), Jörn Aram Bihain (V+, Brusel), Kamil Mrva (KMA, Kopřivnice and Prague), Lukáš Kordík (gutgut, Bratislava) and Lukáš Kohl (architect and developer, Prague). The alternate for the independent part of the jury will be Magdalena Rochová (Jaroušek Rochová architekti, Prague). On the part of Prague 7, the participants in the design selection will be mayor Jan Čižinský and councillor Lenka Burgerová, with the alternate as councillor Pavel Zelenka.
Praha 7 Building at U Průhonu 38: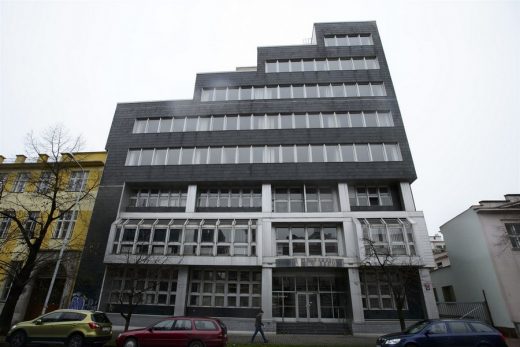 photo courtesy praha.idnes.cz
The competition for the new Prague 7 Town Hall will include one innovation for the participating architects – a more rapid and less demanding first round. For the organisers, the situation is described by Igor Kovačević:
"I greatly admire the decision of the representatives of Prague 7 to organise an architectural competition for reconstruction of a public building, which in the Czech setting is an almost unique event. I am firmly convinced that the competition will attract entrants: in the first round, there should be a presentation of the concept of the building in minimalist format – a poster of A2 size and a portfolio of the design. From this conceptual phase, the international jury will select 8 authors to develop the design into greater detail in the second round of the competition. This reduction in the amount of submitted material is in reaction to the requests of architects to avoid having to invest excessive energy into the uncertain outcome of a competition."
Prizes will be awarded to the three best designs. These prizes are set at 550 000 CZK for first place, 350 000 CZK for second place, and 250 000 CZK for third place. Work reimbursements for the 5 remaining designs that do not win any prizes will be 350 000 CZK in total.
For more Nova Radnice information see: New Town Hall Prague 7 Design Competition – Nová radnice pro Prahu 7
Soon to be launched: www.novaradnicepraha7.cz
Announcer of the design competition: District of Prague 7
Nova Radnice Competition organiser and preparer of competition conditions: Centre for Central European Architecture, Prague
Ed – I'm familiar with Prague 7 having spent four rainy days holed up in a hotel here in February 2015, on the occasion of judging for the Czech National Architecture Awards!
Here is a link to Prague building photos, a selection from the Prague 7 area further down this post.
Location: U Průhonu 38, Prague 7
Prague, Czech Republic
New Prague Architecture
Contemporary Prague Architecture
Prague Architecture Designs – chronological list
Prague Architecture Tours – city walks by e-architect
Czech Architecture Competitions
Selection of Czech Architecture Contests on e-architect
Sportovní hala Dukla – Pardubice Architecture Competition – 5 May 2016
The competition focuses on creating a new, contemporary conception for the Dukla sports complex, a sporting area with one of the greatest potentials in the Czech Republic, and its immediate surroundings.
Bridging Prague Competition – 21 Mar 2012
International competition calling for ideas for the Vltava riverbank in Prague.
Skanska: Bridging Prague Award is a challenge for interdisciplinary collaboration on new conceptions to connect the river with the historical capital city.
Architecture in Prague 7
DOX Centre for Contemporary Art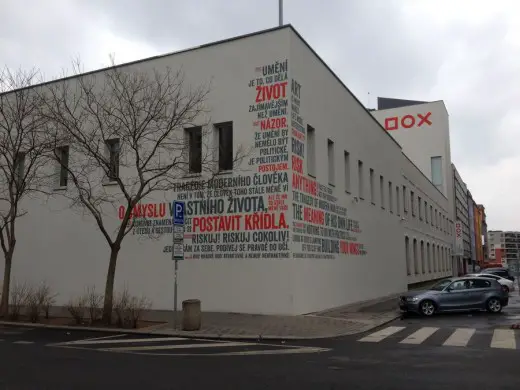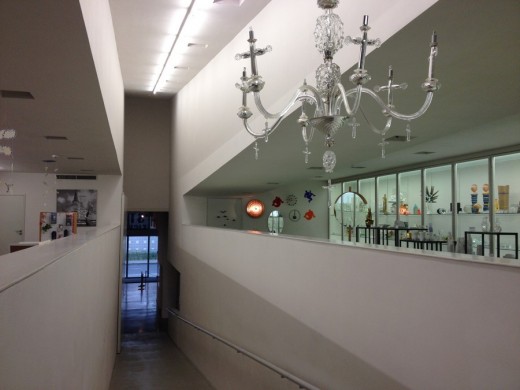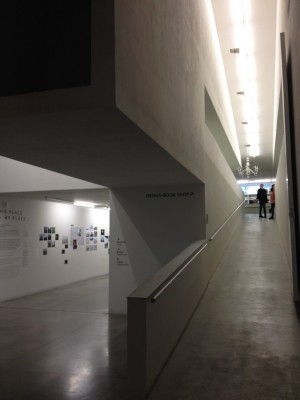 An art hub with temporary exhibitions, a library, a chic design store & a cafe with an outdoor terrace.
Výstaviště
An exhibition ground which is used for exhibitions, concerts and other cultural events, founded in 1891.
Veletržní palác
Veletržní Palace – Národní galerie v Praze – is a state-owned art gallery in Prague, which manages the largest collection of art in the Czech Republic.
Holešovice Prague railway sculpture – remembering a terrible wartime history: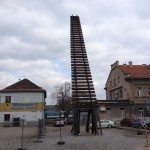 Holešovice Prague building: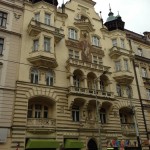 Dilapidated building in Holešovice: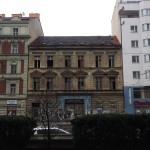 Hotel Josef
Design: Eva Jiricna Architects Limited + AI – DESIGN, s.r.o.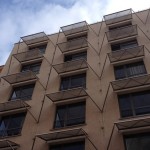 picture © architect Adrian Welch
Hotel Josef Prague
Amazon Court
Prague Office Building
Comments / photos for the Nova Radnice New Town Hall Prague 7 Architecture Competition news page welcome