Lebanese architecture news 2023, Lebanon building projects, Construction design architects, Property images
Lebanon Architecture News
Lebanese Building Links – Middle East Built Environment Updates
post updated 14 September 2023
Lebanese Architecture Design – chronological list
Beirut Architecture Tours by e-architect – for groups
Lebanon Building News
Lebanon Architectural News, chronological:
10 May 2023
Port of Beirut Renewal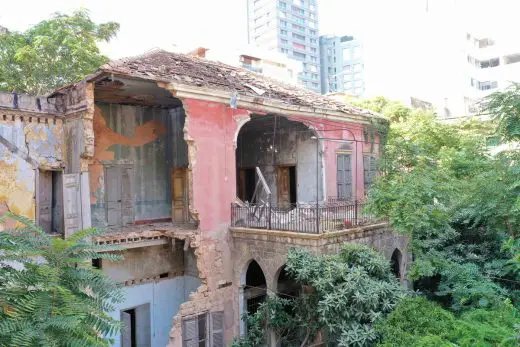 photo © Marianne Gharzouzi
Port of Beirut renewal by ALIPH
Soon after the 4 August 2020 explosion in the port of Beirut, ALIPH adopted an Action Plan for the stabilization and rehabilitation of the damaged heritage of the Old City. To implement this plan, the Foundation has been closely cooperating with the Lebanese Directorate General of Antiquities (DGA) and international or professional organizations (including UNESCO, ICCROM, ICOM, ICOMOS, IFLA, Blue Shield) to assess the needs and identify projects.
7 June 2022
Renovation of Niemeyer Guest House, Tripoli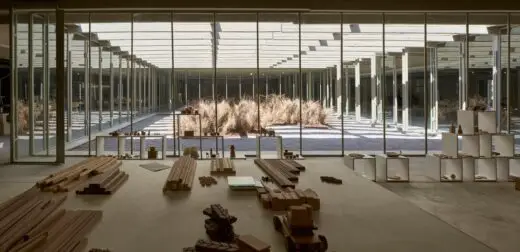 photo : Cemal Emden
Niemeyer Guest House Renovation Tripoli
Designed in 1962 by renowned Brazilian architect Oscar Niemeyer but abandoned on the brink of completion when civil war erupted in 1975, the Rachid Karami International Fair was recently added to UNESCO's World Heritage tentative list.
26 Jan 2022
Port of Beirut Renewal Competition
The Inspireli Competition to Renew the Port of Beirut has extended its duration – now the deadline is July 14th, 2022.
Port of Beirut Renewal Competition
22 December 2021
AA101 Residence, Beirut
Architects: KAM Architects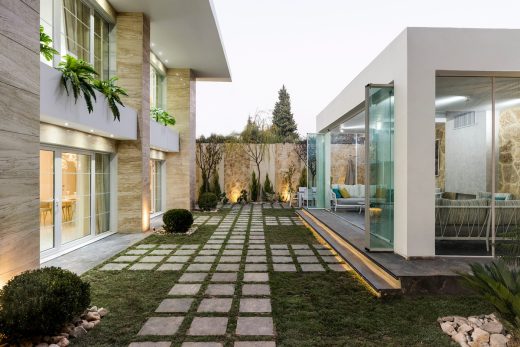 photo : Walid Rashid
AA101 Residence in Beirut
Nestled in a residential neighborhood that beams of conviviality and serenity, the AA101 Residence, designed by KAM Architects is a 550-square-meters duplex renovation project. With a modern classic style as an aim for the refurbishment, the design approach is mindful of the initial construction of the building, yet explores a more prevalent outline.
8 Dec 2020
LSB Regional HQ, Tyre
LSB Regional Headquarters in Tyre
13 Jan 2020
CH730 Villa, Chnaniir
Architects: DAZARCHITECTS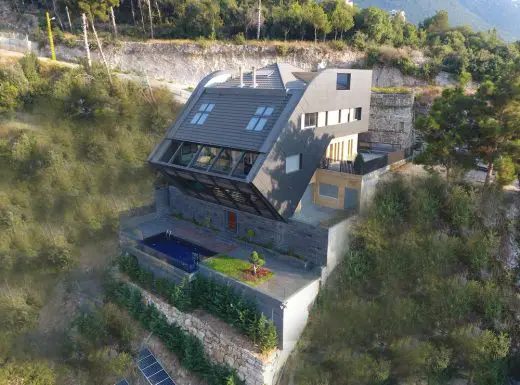 image courtesy of architecture studio
Villa in Chnaniir
Totalling a plot area of 810 sqm, the plot is on the edge of a cliff which is a privileged spot overlooking the surroundings and offering wonderful views and an exceptional orientation. The new house in Channiir, at 500m altitude in the Mount Lebanon district.
21 Apr 2019
Cherished Glow Apartment, Ramlet Al bayda, Beirut
Architects: Wael Farran Studio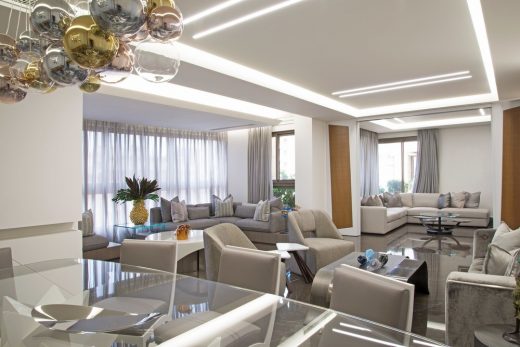 photography : Wael Khoury
New Apartment in Beirut
This home for a family of four in a serene Beirut residential area is an apartment that was fully renovated to provide privacy and flexibility.
8 Apr 2019
Senses Pool-House, Zahlé
Architects: Wael Farran Studio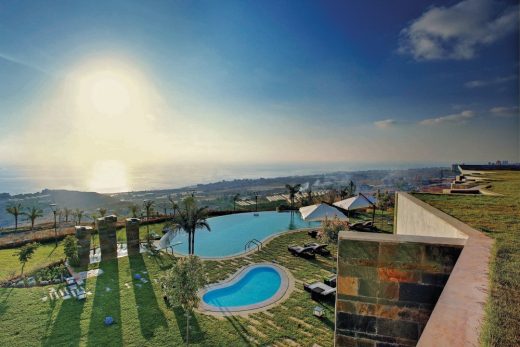 photography : Genia Maalouf
Senses Pool-House in Zahlé
Located in South of Lebanon, this architectural project was conceived and built as an extension to an existing residence. Therefore, this residential project is a beautiful exercise in fusion, where interior, exterior and landscape unite to create one holistic lifestyle canvas that speaks of design excellence.
17 Feb 2019
Open House, Baabda
Design: Domaine Public Architects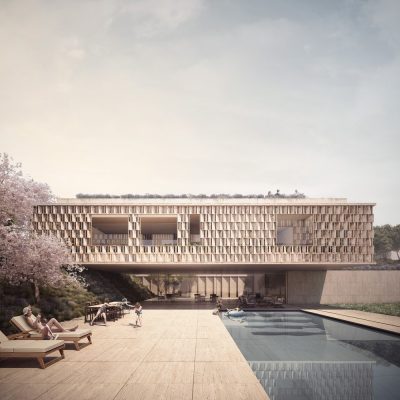 image : Domaine Public Architects
Open House in Baabda
The Open House is a contemporary addition to a traditional mountainside family retreat. Located in Abadieh, an hour drive from the Lebanese capital Beirut, this mountain village is a seasonal home for residents escaping the city's summer heat and humidity.
9 Jan 2019
International Fair of Tripoli Building by Oscar Niemeyer
Design: Architect Oscar Niemeyer, Brazil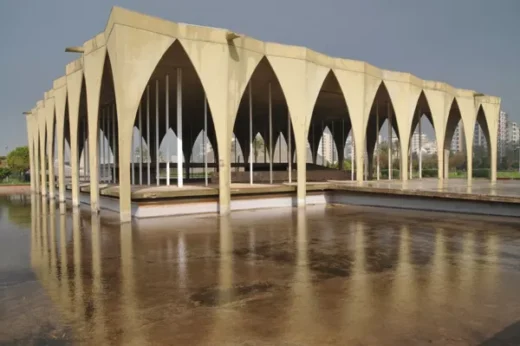 photograph courtesy Styliane Philippou
International Fair of Tripoli by Oscar Niemeyer
The museum was part of a planned permanent international fair designed by the Brazilian architect Oscar Niemeyer in the early 1960s. The building is decaying, including rusting steel reinforcements and concrete carbonation. The atrium's basement ceiling collapsed in 2016.
More Lebanon Architecture News online at e-architect soon
Lebanon Architecture News 2018
5 Jun 2018
Modulofts, Beirut
Design: Fouad Samara Architects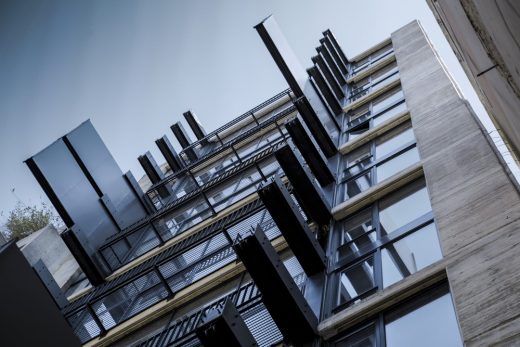 photo : Nader Mousally
Modulofts Beirut Building
This building aims to create a new residential typology. Inspired by the purity of the traditional Lebanese house – the 'beit' – and the flexibility of urban lofts in London and Manhattan in the 'Sixties and 'Seventies, Modulofts is a 14-storey building made up of seven duplex lofts elevated off the ground level, on a single-aspect 206 sqm site, in Beirut's established Ashrafieh district.
19 Jan 2018
U Energy Gym, Hazmieh, Baabda
design: Rabih Geha Architects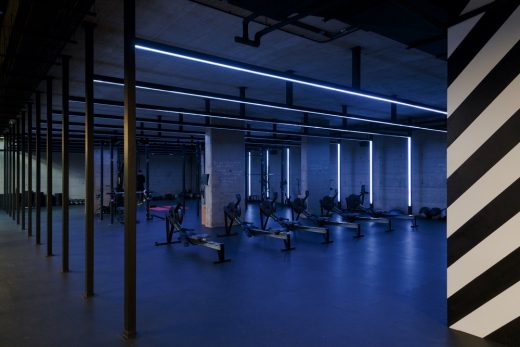 photo : Tony Elieh
U Energy in Hazmieh
A new interior for the U Energy boutique health club in Lebanon, designed using a philosophy committed to continuous improvement through knowledge. Located at Backyard Hazmieh – a melting pot of restaurants, coffee shops and pubs – U Energy was borne out of a need for respite from the hectic nature of daily life.
Lebanon Architecture News 2017
5 Dec 2017
3Beirut
Architects: Foster + Partners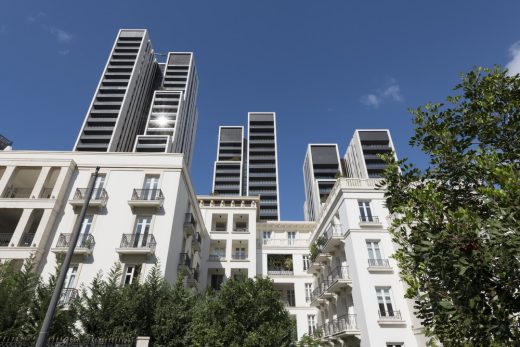 photograph : Nigel Young / Foster + Partners
3Beirut in Lebanon
Foster + Partners has completed 3Beirut – the first of the practice's projects in Lebanon. Responding directly to the site and culture of Beirut, the scheme creates a sustainable residential and retail development in the heart of the city. The development also strengthens Beirut's role as a centre for tourism, commerce, retail and entertainment while providing new green spaces at ground level for the city to enjoy.
8 Oct 2017
Bachoura Building Art, Beirut
Design: artist Jorge Rodríguez-Gerada BAD. Built by Associative Data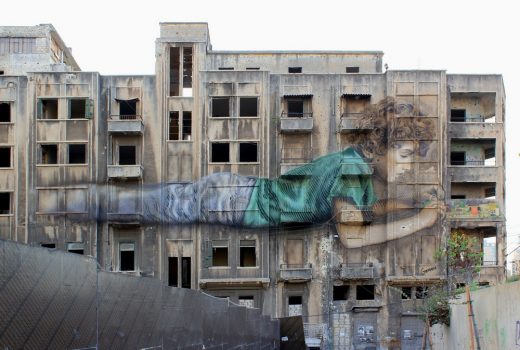 image courtesy of architecture studio
Bachoura Building Art in Beirut
Beirut Digital District commissioned the artist Jorge Rodríguez-Gerada, in collaboration with BAD. Built by Associative Data, to paint a mural in the district of Bachoura on a building that bears the marks of war and awaits to be re-built in Beirut, Lebanon.
18 Sep 2017
U House, Beit Mery, Beirut
Architects: Paul Kaloustian Studio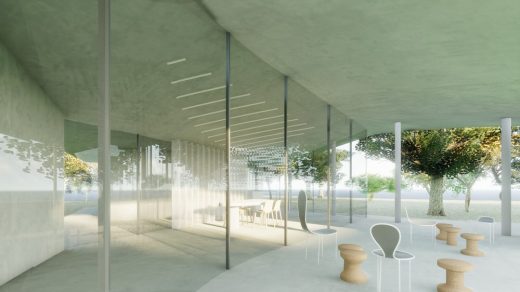 image courtesy of architecture studio
New House in Beit Mery
This property is characterized by its unifying concrete structure and glass facades.
24 Jul 2017
One Independence Square, Beirut
Design: BAD. Built by Associative Data. Architects + OAB, Carlos Ferrater & Vicente Guallart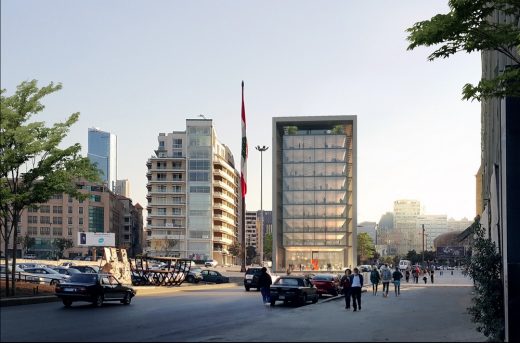 image courtesy of architects
One Independence Square Beirut Building
More contemporary Lebanon Architecture News online here soon
Lebanese Architectural Updates up to 2016
6 Nov, 2016
The Cube in Beirut Building
Design: Orange Architects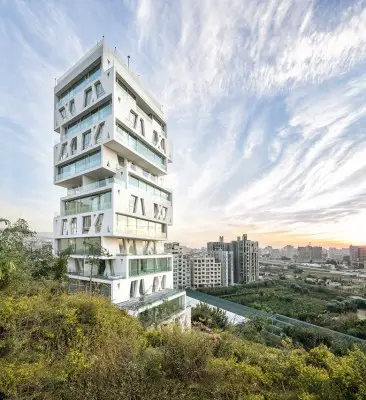 photograph : Matthijs van Roon
The Cube in Beirut Building
CTBUH Awards – Best Tall Building Middle East & Africa
This residential tower was constructed for the Lebanese development corporation Masharii. The Cube is located on a prominently visible location on Plot 941 in Sin el Fil, an eastern district of Beirut. The concept of the 50 meter high tower is simple but extraordinarily effective: 'MAXIMIZE'; making optimal use of the client's wishes, the site's potential, the local building code and the fantastic views on Beirut and the Mediterranean.
14 Oct 2016
BeMA – New Beirut Museum of Art Building
Design: architect Hala Wardé, HW Architecture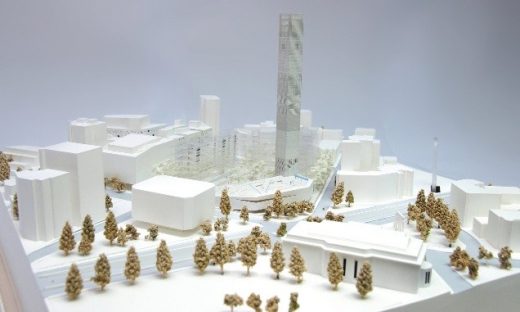 image Courtesy of Beirut Museum of Art
BeMA: New Beirut Museum of Art Building
3 Oct 2016
Issam Fares Institute, Beirut
Design: Zaha Hadid Architects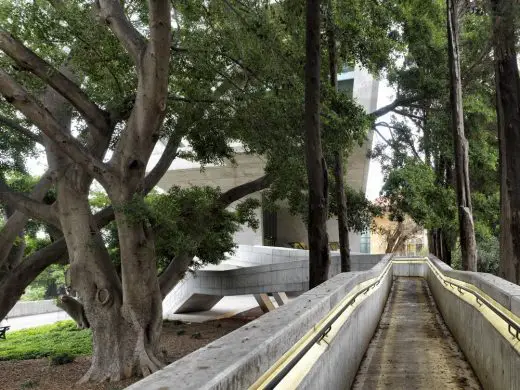 photography © Hufton + Crow
Issam Fares Institute in Beirut
19 Sep 2016
Amir Shakib Arslan Mosque Building, Mukhtarah
Design: L.E.FT, Architects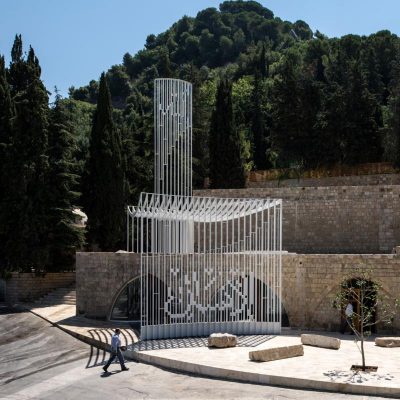 image from architects
Amir Shakib Arslan Mosque Building
The Amir Shakib Arslan mosque in the village of Mukhtarah, Lebanon, opened on September 18, 2016. The mosque building occupies a renovated cross vaulted space with the addition of a steel structure and a plaza in front.
Beirut Architecture Walking Tours – bespoke city walks for groups by e-architect guides
9 Aug 2016
Banque Libano Francaise HQ in Beirut
Design: Snøhetta Architects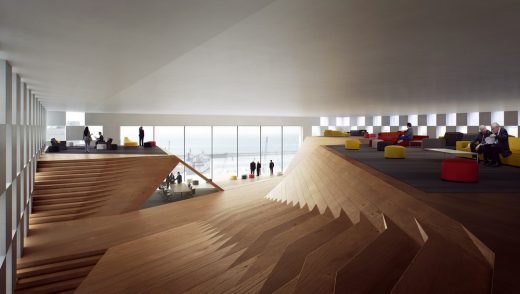 images courtesy architecture office
Beirut HQ Building Design
6 Aug 2016
K Galleria, Kaslik, Keserwan District of the Mount Lebanon Governorate
Design: MZ Architects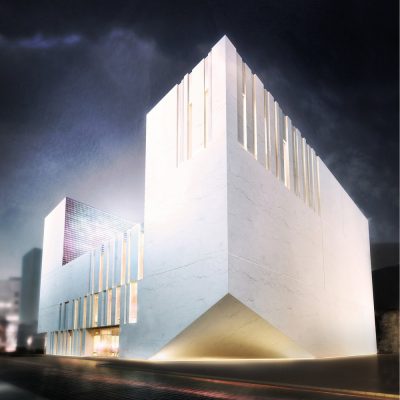 image from architects
K Galleria Building in Lebanon
The architecture of this building project is inspired by the ancient khan or urban caravanserai, the equivalent of the public marketplace in the Middle East during the Ottoman era.
24 May 2016
Unilux Showroom, Jall Ed Dib
Design: SOMA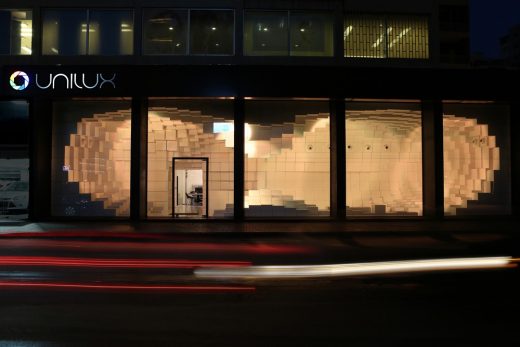 image from architects
Unilux Showroom in Jall Ed Dib
This building was a winner at the 2016 Architizer A+ Awards.
9 May 2016
Casa Brutale, Beirut
Design: OPA Open Platform for Architecture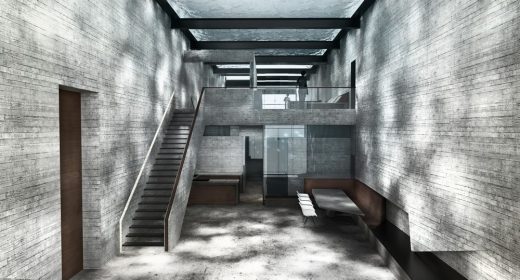 image from architecture firm
Casa Brutale in Lebanon
Designed for the people that want to live, literally and figuratively, on the edge, Casa Brutale was deemed to be a house suitable for James Bond and received feedback both applauding the design and questioning the implementation of its construction.
10 Jan 2016
Midori Building in Badaro
Design: Paul Kaloustian Architect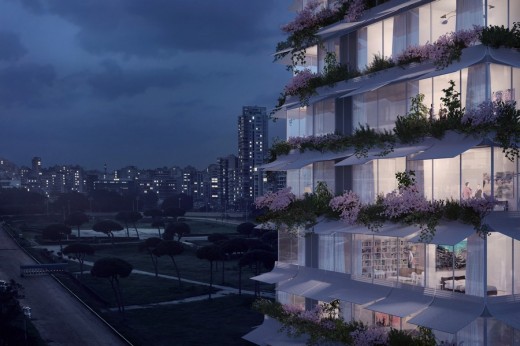 image from architect
Midori Badaro Building Beirut
The stepped design allows the integration of planters with metal mesh panels creating a "tree building".
28 Oct 2009
486 Mina El Hosn
Design: LAN Architecture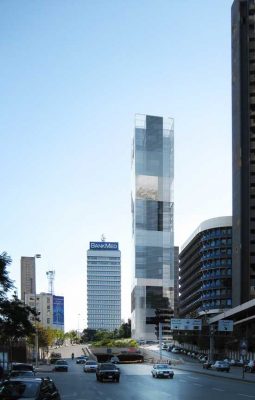 picture from architects
486 Mina El Hosn Beirut
More Lebanese Architecture News online soon
Location: Lebanon, Middle East
New Lebanese Architecture
Contemporary Lebanese Architectural Selection
Competition for Contemporary Art Museum in Beirut
Website: Lebanon, the Middle East, western Asia
Middle East Architecture
Middle East Architectural Selection
Comments / photos for the Lebanon Building News page welcome