Port of Beirut Renewal by ALIPH, Lebanon Architecture Design News, Old City building photos
Port of Beirut Renewal – ALIPH Action Plan
10 May 2023
Since the explosion of 4 August 2020, ALIPH has supported the stabilization of 40 historical houses and the restoration of 10 museums, cultural, or religious institutions in Beirut
Ashrafieh 569 – Before the intervention: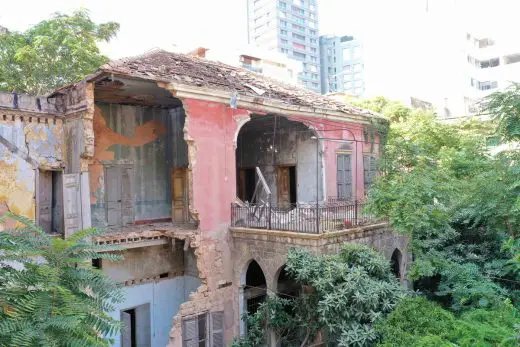 photograph © Marianne Gharzouzi
Port of Beirut Renewal by ALIPH Action Plan
Soon after the 4 August 2020 explosion in the port of Beirut, ALIPH adopted an Action Plan for the stabilization and rehabilitation of the damaged heritage of the Old City. To implement this plan, the Foundation has been closely cooperating with the Lebanese Directorate General of Antiquities (DGA) and international or professional organizations (including UNESCO, ICCROM, ICOM, ICOMOS, IFLA, Blue Shield) to assess the needs and identify projects.
Musee Sursock exterior – 2020 (before works):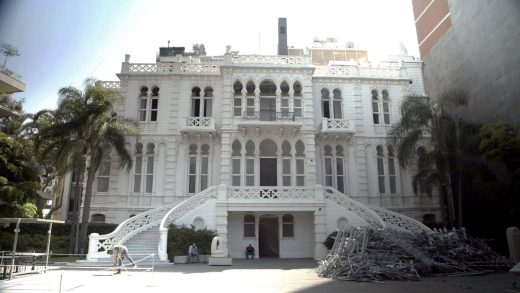 photo courtesy of ALIPH
It has also relied on local and international operators on site, for instance, l'Institut Français du Proche Orient (IFPO), Beirut Heritage Initiative (BHI), Institut National du Patrimoine (INP Paris), Ecole de Chaillot (Paris), l'Oeuvre d'Orient, Monumenta Orientalia, l'Ecole Supérieure des Affaires (ESA), la Guilde européenne du Raid, l'Institut Européen de Coopération et de Développement (IECD), Biladi, Prince Claus Fund, and the Arab Fund for Arts and Culture (AFAC) to implement projects.
Cathédrale Orthodox St. Georges: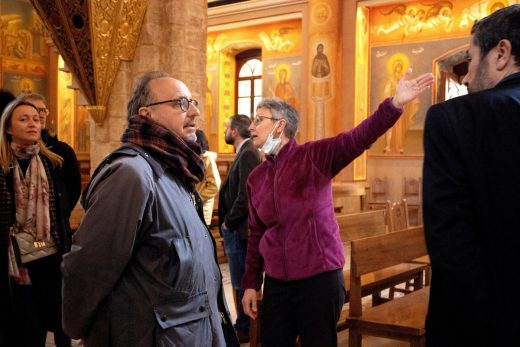 photograph courtesy of ALIPH
In Beirut, ALIPH has supported more than 20 projects for a total of USD 3.6 million since 4 August 2020, including:
– The emergency stabilization of about forty historical houses in the Old City, including the Sursock Palace and several public or cultural institutions;
– The rehabilitation of the buildings of cultural or religious institutions:
– the National Library and the Oriental Library of Saint Joseph University (USJ);
– the National Museum of Beirut, the Sursock Museum, the Museum of Prehistory at USJ;
– the Maronite and Greek Orthodox Saint George Cathedrals;
– the heritage buildings of two schools: Les Trois Docteurs and Zahrat El Ihsan;
– historical villas (such as the Al Makassed Villa, headquarters of a local organization).
– The restoration of the glass collections of the archaeological museum of the American University of Beirut (AUB), the drawings of the Sursock museum, and of the photographs of the University of Saint Joseph.
Ashrafieh 569 building before the intervention: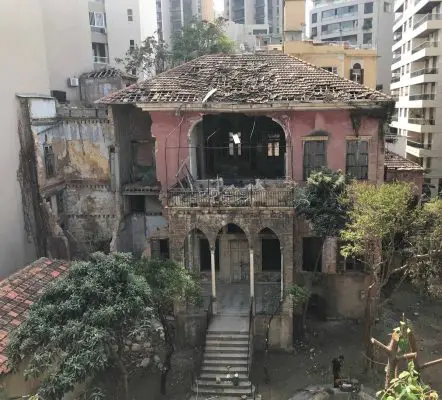 photograph © Marianne Gharzouzi
Thanks to ALIPH's agility and its strong network of partnerships, many of these projects were financed quickly and launched without delay. Today, most of these initiatives are completed. Through the Foundation's support, on-site training of construction and building techniques as well as art restoration has also taken place, with a focus on upskilling local youth. This, in turn, has led to job creation. Overall, these activities have contributed to reviving the Old City of Beirut as well as the cultural and spiritual life of the Lebanese capital.
Today, ALIPH is greatly mobilized to support cultural heritage protection in Ukraine, and so recently organized a meeting between Lebanese and Ukrainian professionals to share their experiences in stabilizing and rehabilitating heritage at risk.
St. Georges Maronite Church building entry steps: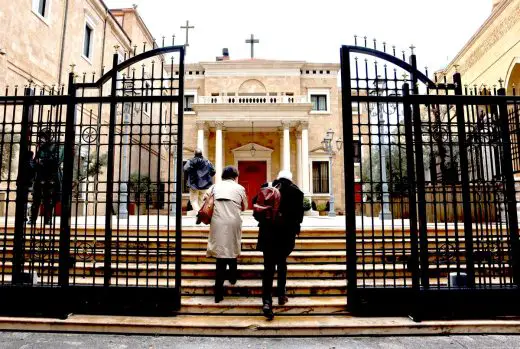 photograph courtesy of ALIPH
ALIPH will continue to support the protection and rehabilitation of the heritage of Beirut and elsewhere in Lebanon.
For more information: www.aliph-foundation.org
Follow ALIPH on Twitter (@ALIPHFoundation); Instagram (@ALIPH_Foundation)
Port of Beirut building after the intervention: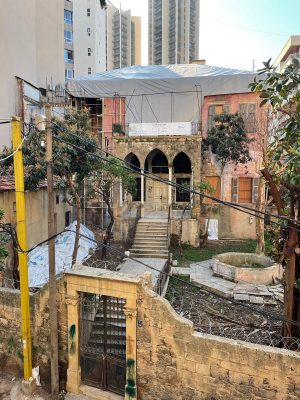 photograph : Yasmine Dagher
About ALIPH
The International alliance for the protection of heritage in conflict areas (ALIPH) is the main global fund exclusively dedicated to the protection and rehabilitation of cultural heritage in conflict zones and post-conflict situations. It was created in 2017 in response to the massive destruction of cultural heritage over the past two decades due to terrorism and conflict, predominantly in the Middle East and the Sahel. ALIPH is a public-private partnership assembling various countries and private donors.
Based in Geneva, this Swiss foundation also benefits from the privileges and immunities of an international organization thanks to a headquarters agreement signed with the Swiss Confederation. To date, ALIPH has supported 180 projects in over 30 countries on 4 continents. ALIPH finances concrete projects carried on the ground, hand-in-hand with local partners, authorities, and communities. Its mission places cultural heritage protection as a central contributor to peace and sustainable development.
Port of Beirut Renewal by ALIPH image / information from ALIPH 100523
Previously on e-architect:
13 September 2022
Port of Beirut Renewal Competition News
Inspireli Beirut Port Renewal Competition – winning designs revealed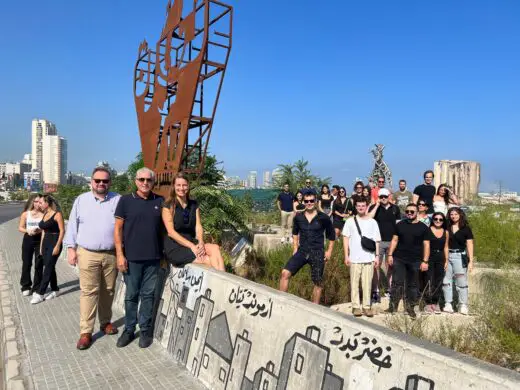 Port of Beirut Renewal Competition Winners
Almost 2 years ago, Inspireli offered help to Beirut after the devastating explosion in Aug 4, 2020, by organizing this competition.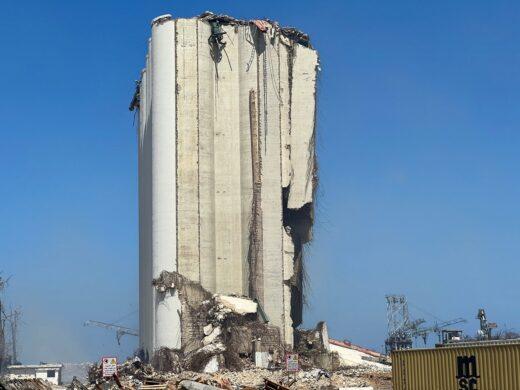 Our help was accepted and we became the official organizer of a competition for the city of Beirut.
Port of Beirut Renewal Competition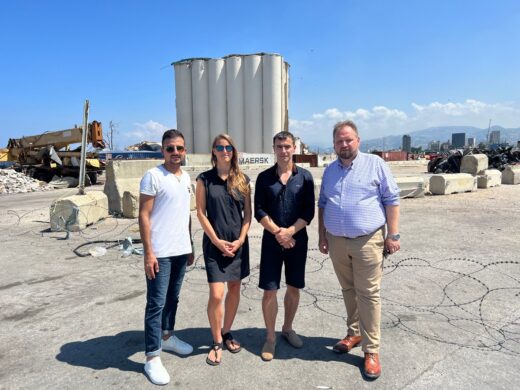 Inspireli's goal was to show that Beirut is not alone in these times of crisis.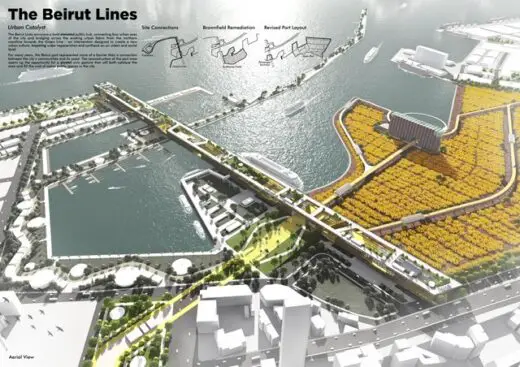 This architecture competition was organized free of charge, both for the students to apply and for the Municipality of Beirut as a receiver of the designs, too.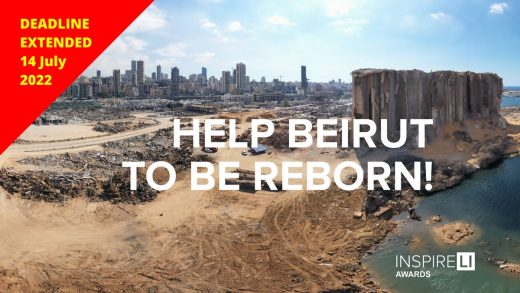 Lebanon Building Designs
Lebanon Architectural Designs, chronological:
Lebanese Architecture Design – chronological list
Beirut Architecture Tours by e-architect
Renovation of Niemeyer Guest House, Tripoli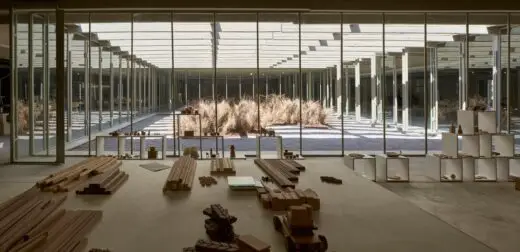 photo : Cemal Emden
Niemeyer Guest House Renovation Tripoli
CH730 Villa, Chnaniir
Architects: DAZARCHITECTS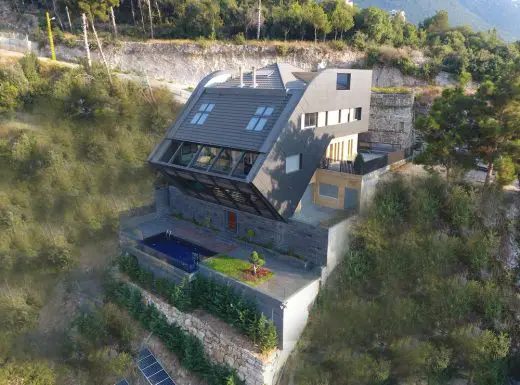 image courtesy of architecture studio
Villa in Chnaniir
International Fair of Tripoli Building by Oscar Niemeyer
Design: Architect Oscar Niemeyer, Brazil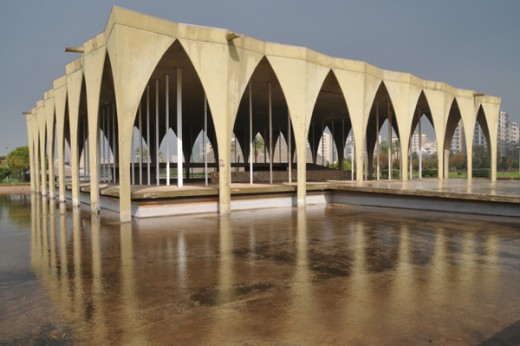 photograph courtesy Styliane Philippou
International Fair of Tripoli by Oscar Niemeyer
Senses Pool-House, Zahlé
Architects: Wael Farran Studio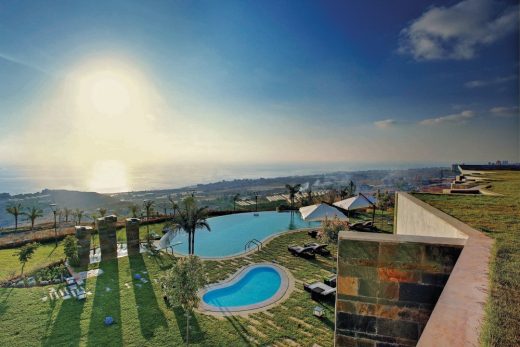 photography : Genia Maalouf
Senses Pool-House in Zahlé
Comments / photos for the Port of Beirut Renewal by ALIPH design news page welcome