Malta architecture news, Maltese building developments, New construction design, Med property images
Malta Architecture News
Contemporary Maltese Building Designs – Southern Europe Built Environment Updates
post updated 12 September 2023
Maltese Architecture Designs – chronological list
Malta Architectural News
Malta Building News
6 Feb 2023
Ray's House, Valletta
Design: chris briffa architects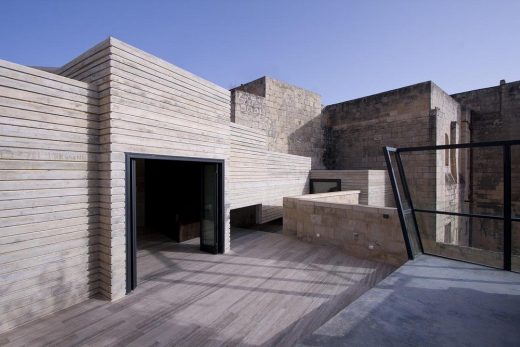 photo : chris briffa architects
Ray's House, Valletta
Ray's House is a fully introverted house is unique by Valletta standards – an attribute that well suited the client's need for privacy.
20 Sep 2021
Malta International Contemporary Art Space (MICAS), Valletta
Opening date to be confirmed
Architect: Ipostudio Architetti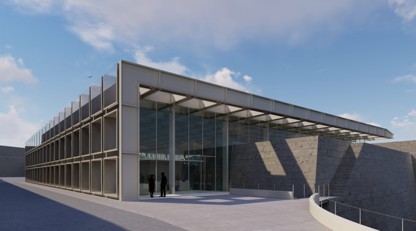 image courtesy of architects practice
The country's first museum for international contemporary art, bringing major international exhibitions and collections to Malta for the first time as well as showcasing a new generation of contemporary Maltese artists.
Located in Floriana district, the dynamic new art space is being constructed on the site of the Old Ospizio historical fortifications, which are undergoing major restoration to accommodate the new building designed by Ipostudio Architetti, a Florence-based architecture firm. MICAS is a Government of Malta infrastructural legacy project for the Culture and the Arts sector, and the internal galleries are co-funded through the European Regional Development Fund.
https://micas.art/about/
7 May 2021
Solid Porosity
Design: MJMDA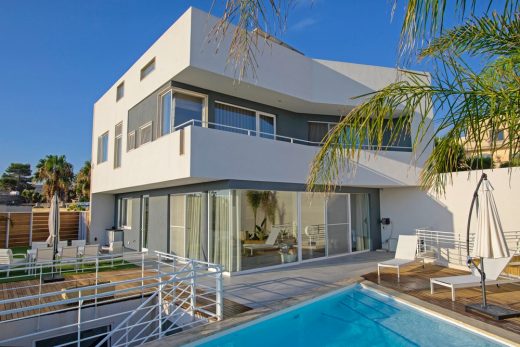 photograph : Peter M Mercieca
Solid Porosity Malta Villa
Here is elegance with a touch of mystique; a temporal state of mind with hints of rock and soul. In the Solid Porosity project, the MJMDA team have created indoor-to-outdoor transparency.
More Malta Architecture News on e-architect soon
Malta Architecture News 2018 – 2020
28 July 2020
MICAS – Contemporary Art Museum
Design: ipostudio architetti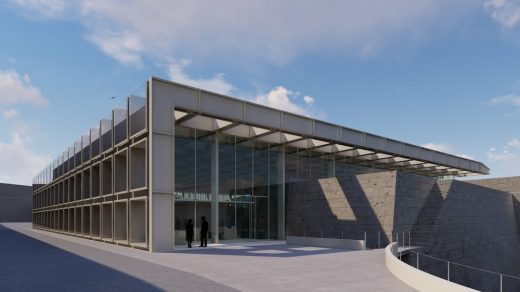 picture courtesy of architects
MICAS Contemporary Art Museum
Construction is currently underway for MICAS, Malta's first museum for international contemporary art, scheduled to open in Floriana in 2022. With its launch, Malta is about to take a great step forward and become a proactive player in the contemporary art world.
6 Sep 2019
Tigné Point, Valletta
Design: LOM architecture and design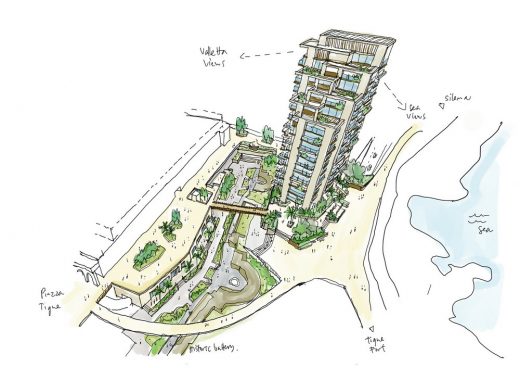 image Courtesy architecture office
Tigné Point
LOM architecture and design has unveiled its design for a new mixed-use development at Tigné Point in Malta, close to the island's capital Valletta.
9 Aug 2018
Mercury Hotel, Paceville, St. Julian's, Malta
Design: Zaha Hadid Architects
Zaha Hadid Architects has unveiled plans to turn a derelict tower in the Maltese coastal town of Paceville into new apartments and a boutique hotel.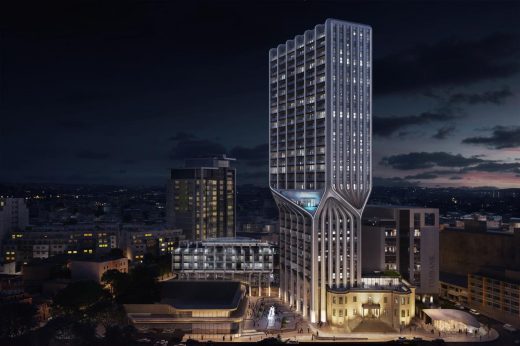 renders : VA
The lower nine storeys will house apartments while the top 19 floors, which are rotated to give views towards the neighbouring Mediterranean, make up the boutique hotel.
The scheme will cover 24,500sqm with the new building built on top of the existing Mercury House.
Malta's location at the midpoint of the Mediterranean has made the island a centre of trade and tourism. Welcoming almost 2.5 million international tourists last year with the number of visitors growing by almost 10% annually, Malta's hospitality industry employs 30% of the country's workforce and is anticipated to grow to 40% of the island's employment over the coming decade.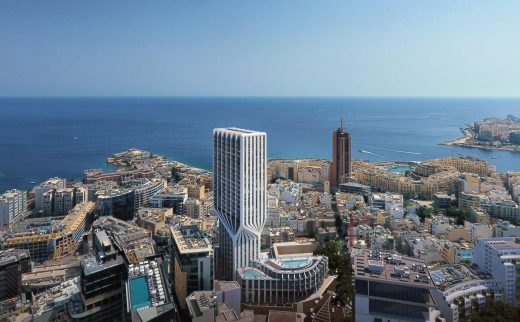 Located on Malta's East coast, Paceville has developed over the past 50 years as the island's tourist and entertainment centre, accommodating new projects that address this continued growth.
Established as a cluster of holiday homes in the early 20th Century and developed into a major tourist hub from the 1960's, Paceville is at the heart of St Julian's in Malta where many of the island's restaurants, bars, nightclubs, casinos and marina are located, together with international hotels including the Hilton, Le Meridien, InterContinental and Westin.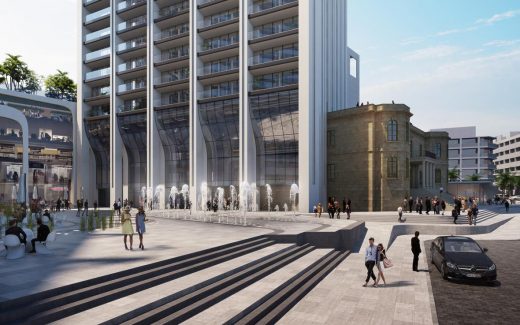 The renovation and redevelopment of Mercury House integrates residential apartments and boutique hotel within Malta's most dynamic urban environment. Creating new public spaces and amenities for the island's residents and visitors, the design responds to Paceville's key urban challenges by investing in its civic realm and increasing its limited housing supply.
Derelict for more than twenty years, the 9,405 sq.m. site includes the remaining façades of the old Mercury House that date from 1903. Two underground vaults created during the Cold War are also within the site's boundary.
Working with Malta's leading conservation architect, these heritage structures will be renovated as integral parts of the new development; restoring the old Mercury House façades and reinstating its remaining historic interiors as gathering spaces and entrance for the apartments and hotel.
Restoring the facades of the old Mercury House to their original height enables this heritage structure to be read as a whole. The new development lands behind these renovated façades, defining the original Mercury House as the focus of a new public piazza.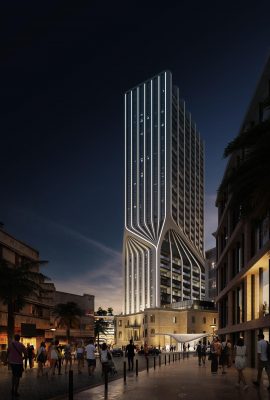 Including water features and fountains for children to play, as well as seating areas to relax, the new piazza will be the centre of its community by day, and one of Malta's primary gathering places by night to suit the island's al fresco lifestyle.
With the refurbished Mercury House at its base, the 24,500 sq.m. renovation and redevelopment incorporates civic amenities including cafes and shops surrounding the large piazza together with a new café pavilion of soft curves and a transparency that accentuates the solidity of the old Mercury House.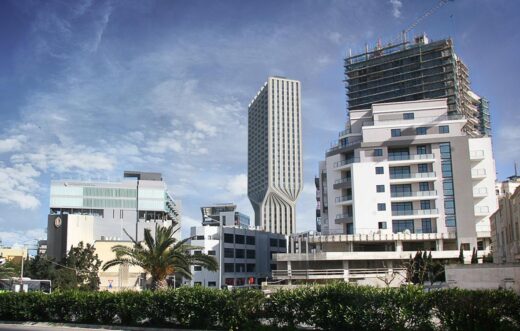 The 31-storey tower of residential apartments and hotel is aligned at street level to integrate with Paceville's existing urban fabric and to reduce its footprint, maximizing civic space within the new piazza.
Conceived as two volumes stacked vertically, the tower incorporates a realignment that expresses the different functional programmes within.
The lower 9-storey volume houses apartments while the higher 19-storey volume is rotated to orientate guest rooms of the new hotel towards the Mediterranean, providing optimal views of Malta's renowned azure sea.
Re-aligning the tower's higher floors reduces solar gain and instils a sense of dynamism within its silhouette that changes when viewed from different directions around Paceville.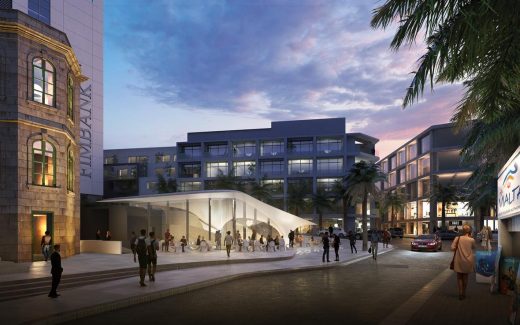 The transitioning floors (levels 10, 11 and 12) accommodate the tower's realignment and house the dramatic public spaces of the hotel's reception lobby as well as an outdoor pool with views to the sea.
The insulated façade, combined with limited glazing in areas of significant direct sunlight, is designed to provide shading and increase the tower's overall thermal performance. The tower's design also incorporates the results of local pedestrian comfort and wind climate assessments.
Marrying a variety of public, residential and commercial functions together with the creation of a vibrant new civic space, the redevelopment of Mercury House includes the renovation of derelict heritage structures and responds to the demands of the island's future socio-economic development.
source: http://www.zaha-hadid.com/2018/08/01/mercury-house-renovation-and-redevelopment/
Maltese Architecture Designs – chronological list
More contemporary Malta Architecture News online here soon
Maltese Architectural Updates 2013 – 2014
20 Feb 2014
Malta Agritourism Project, Dingli
Design: Archi+ Studio + Steve's and Co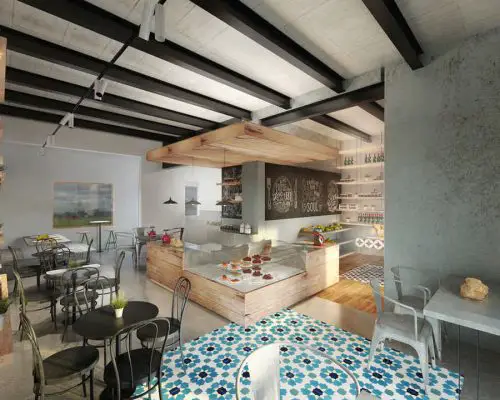 image Courtesy architecture office
Diar il-Bniet Restaurant
A pioneering new project in Dingli, Diar il-Bniet, the first agritourism experience of its kind in Malta has been launched. Centred around a Café, Restaurant and Grocery, Diar il-Bniet will provide an exciting platform for Malta's finest produce to be sold straight from the Farm, in an environment that celebrates the family tradition that encompasses farming in Malta.
28 Aug 2013
TreeHouse – A Residential Adaptive Reuse Project, Bahar IC-Caghak, L/O Naxxar
Design: Galea&Galea Architects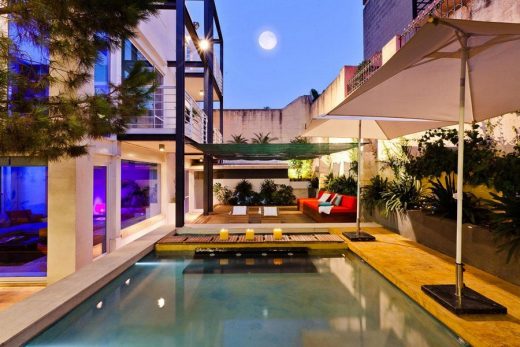 photo : Homeworks Malta
TreeHouse Malta
By challenging the traditional concept of the dwelling and reinterpreting the role of local techniques and materials, the design concept explores sustainable adaptive reuse in a dynamic context.
12 Apr 2013
Hanging Home, Naxxar
Design: Chris Briffa Architects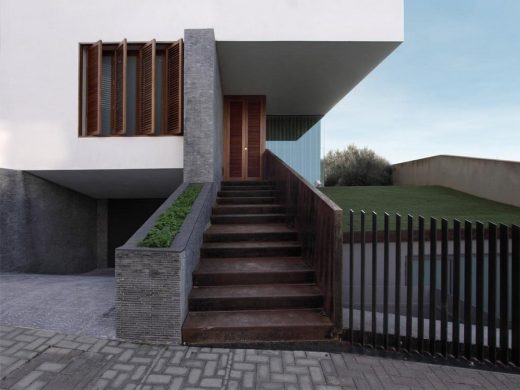 photo : David Pisani
House in Naxxar
A sculptural, white cube seemingly floating above an olive garden was recently completed in the suburban village of Naxxar, Malta. The young family of three, wanted a jovial home to grow old in; framed within timeless, contemporary architecture.
1 Mar 2013
Hal Fehr Luxury Resort Building, Golden Bay, north west Malta
Design: Make architects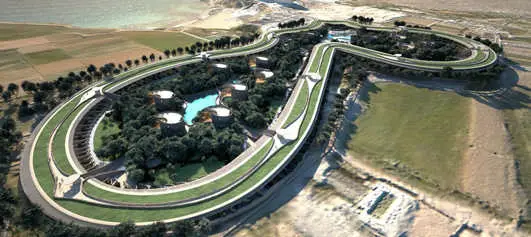 picture © Make architects
Hal Fehr Resort Malta
Planning permission received for a luxury resort in Hal Fehr near Golden Bay. A highly exclusive tourist destination designed for a private stretch of coastline in Malta is a step closer to fruition having been granted planning permission.
25 Feb 2013
Aragon House Office Building, St Julian's
Design: BCS Periti



photo : Rene Rossignaud
Aragon House Business Centre
Located in an area of intense daytime and nightlife activity, and with a rather restricted site, Aragon House boldly departs from the nearby grid buildings and its elliptical shape makes a distinctive statement to its surroundings, creating a unique landmark.
More modern Malta Architecture Designs online soon
Maltese Property Updates 2006 – 2012
20 Apr 2012
Pool Pavilion Malta
Design: Architecture Project (AP)



picture © Kurt Arrigo
Pool Pavilion
The requirements of the owners of this traditional rural Maltese property in the North of the island included the reorganisation of the existing pool-side facilities. This was intended not solely to encourage their use by the family on a more regular basis, but also to enhance their role at times when the gardens are used for entertaining during the long dry seasons of clement weather that are characteristic of the island and that determine the outdoor lifestyle of its inhabitants.
St. Barbara's Bastion
Architecture Project



picture © David Pisani, Metropolis
St. Barbara's Bastion
The brief for this project centered on three major elements. The first was the creation of an office space in an old building which would include all the qualities necessary for a contemporary working space; light, clarity, comfort and ease of access.
7 Oct 2011
Hagar Qim and Mnajdra Malta – Roof Structures



images from Proesler
Hagar Qim Mnajdra
To protect the 5,000-years-old temple ruins of Hagar Qim and Mnajdra on the island of Malta against further deterioration, engineers from formTL developed two special membrane roof structures, which now cover and protect the archaeological excavation.
28 Jul 2011
Corporate Village Mriehel
Design: Architecture Project



picture © Architecture Project
Mriehel Corporate Village
This project is located within a brownfield site that lies along this edge, within what has been an industrial zone since the 1960s. In the last decade, new office developments have taken shape in this zone, thus changing the dynamics of the area and bringing a drastic increase in its working population.
24 Jun 2009
Malta Maritime Authority Trade Centre, Marsa, south Malta
Architecture Project



picture © David Pisani / METROPOLIS
Malta Maritime Authority Centre
The project involved the construction of an office complex to house both the offices of the Malta Maritime Authority and those of the other maritime related entities.
24 Jun 2009
Dining Pavilion Malta
Design: Architecture Project


picture © David Pisani / METROPOLIS
Dining Pavilion
This pavilion-like structure houses an extension to the existing kitchen in an eighteenth century house. It is made of aluminium and glass and is aligned with a colonnade of slender steel columns that support a fabric awning providing shade for outdoor dining.
15 Jun 2006
Valletta Waterfront
Architecture Project



picture © David Pisani / METROPOLIS
Valletta Waterfront
During the seventeenth and eighteenth centuries the fortified military town of Valletta, built ex novo during the immediate aftermath of the Great Siege of 1565, underwent a relentless change in identity becoming one of the foremost commercial centers in the Mediterranean.
More Malta Architecture News online soon
Location: Malta, southern Europe
Maltese Architectural Context
Comments / photos for the Malta Architecture News page welcome.