Competition for Contemporary Art Museum in Beirut, Lebanon Building Design, Architecture
Competition for Contemporary Art Museum in Beirut
APEAL Open call for an innovative and contemporary architectural design in Lebanon
1 Dec 2015
Design Competition for Contemporary Art Museum in Beirut
Beirut, Lebanon
Architectural Design Competition for new museum in Beirut, Lebanon
STAGE 1 OF ARCHITECTURAL DESIGN COMPETITION FOR A NEW MODERN AND CONTEMPORARY ART MUSEUM IN BEIRUT, LEBANON CLOSES JANUARY 4, 2016
Open call for an innovative and contemporary architectural design to house the museum, which is set to open in 2020
The international design competition for Lebanese origin architects with a Jury headed by Lord Peter Palumbo, Chair of the Pritzker Architecture Prize
(Beirut/New York) December 1, 2015 – The Association for the Promotion and Exhibition of the Arts in Lebanon (APEAL) is currently accepting submissions for a design competition for a new modern and contemporary art museum in the heart of Beirut, Lebanon.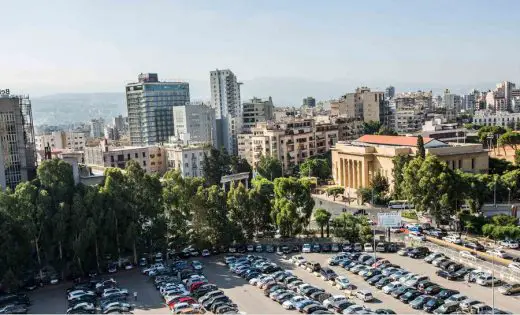 Photos by Roger Moukarzel
Situated on a historic and symbolic site across from the National Museum in the Achrafieh district of Beirut, the museum is one of the most significant developments for Lebanese art and culture in a generation. The yet-to-be-named museum is envisioned as a multidisciplinary hub of art and design dedicated to showcasing modern and contemporary Lebanese culture. Set to open in 2020, its collections and program are being developed with the aim of bringing together diverse populations and narratives from the region and beyond. While located on a site owned by Université Saint-Joseph in Beirut, the museum will retain an independent governance structure.
APEAL, known for its leadership as an international platform promoting arts and culture from Lebanon, seeks an innovative architectural design dedicated to its core mission of nurturing and promoting art from Lebanon and the Lebanese diaspora, both regionally and within an international context. The competition is open to architects of Lebanese origin practicing either in Lebanon or abroad.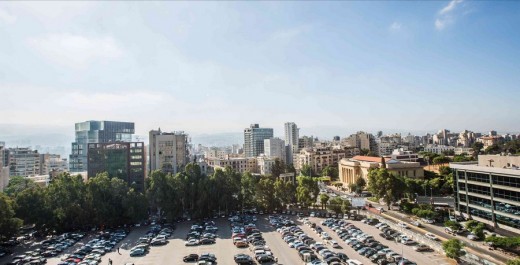 The independent jury of renowned international and regional experts, chaired by Lord Peter Palumbo, Chair of the Pritzker Architecture Prize, includes Zaha Hadid, Hans Ulrich Obrist, Julia Peyton-Jones, Rodolphe Khoury, Lamia Joreige, and Fares Al Dahdah, in addition to representatives from APEAL and Université St. Joseph.
The finalist will be an exceptional architect who identifies with the project values and understands the significance of designing a cultural institution in the current urban, social, economic and political context of the country and region. The call to architects entails two stages:
Stage One: Request for Qualifications (RFQ), open to all Lebanese origin architects based in Lebanon or abroad. Based on the submissions to this RFQ, a short list of up to ten architects will be established. The online submission template can be found here: www.AMuseumInTheMaking.com/Apply
The closing date for Stage 1 submissions is 4 January 2016, at 6pm (Beirut standard time; GMT+2 hours).
Stage Two: Short listed architects will be invited to participate in a comprehensive Request for Proposals (RFP) to envision strategies for the site and develop a concept scheme design for the museum, along with technical and commercial elements.
The winning proposal will be selected in Fall 2016.
For further information on how to enter visit www.apeal-lb.org, or contact [email protected]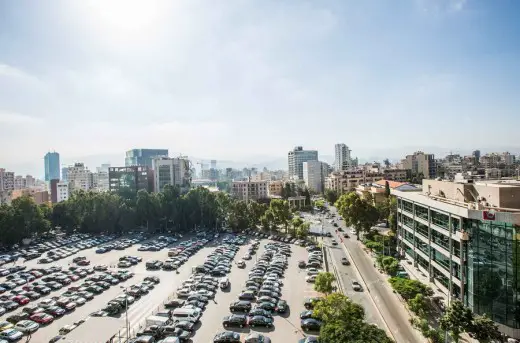 This is the first of many exciting announcements on the ongoing museum project. In the coming months the museum will announce its official name, details about its collections and programming, and its curatorial staff. The search for the museum's founding director is currently underway.
ABOUT THE ASSOCIATION FOR THE PROMOTION AND EXHIBITION OF ARTS IN LEBANON (APEAL)
The Association for the Promotion and Exhibition of the Arts in Lebanon (APEAL) is a non-profit organization dedicated to showcasing and encouraging Lebanese artists by projecting their artwork beyond conventional borders and onto a larger screen. One of APEAL's goals is to create a common platform and magnet for creativity by presenting eclectic collections gathered from a universe of gifted visual, literary or performing artists.
APEAL strives to be a point of connection in vital cultural conversations between civilizations. Composed of Lebanese and citizens from around the world, the group envisions launching exchange programs between artists from the Lebanese scene and counterparts elsewhere, from universities and art academies.
It is also dedicated to granting scholarships to promising talent, and contributing to the formation of trained curators and professionals to help put them on a par with their peers the world over. By creating this window, APEAL is helping nurture the seeds of Lebanon's artistic potential and preserving its cultural fabric in a vibrant, forward looking post conflict society. http://www.apeal-lb.org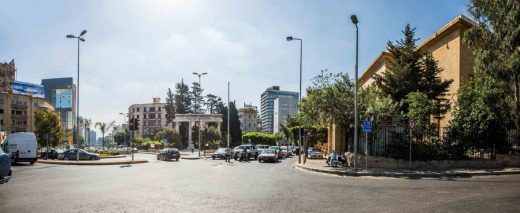 APEAL (the group that was behind the Lebanese pavilion at Venice in 2013) is developing the museum and are launching an international design competition for the new building. The new museum aims to be a unifying platform for art communities in Lebanon, the region and around the world.
For details visit: http://amuseuminthemaking.com/
Location: Beirut, Lebanon
Lebanese Buildings
Lebanon Architecture : chronological list
Beirut Architecture Walking Tours
Issam Fares Institute for Public Policy and International Affairs at the American University of Beirut
Design: Zaha Hadid Architects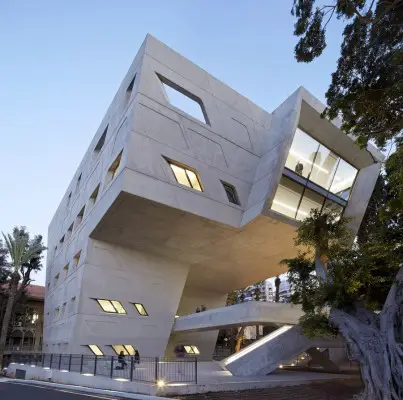 photograph © Hufton + Crow
Issam Fares Institute in Beirut by Zaha Hadid
The Cube in Beirut Building
Design: Orange Architects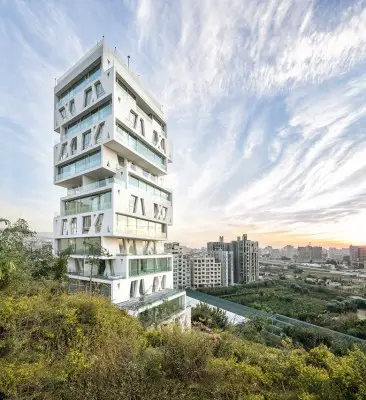 photograph : Matthijs van Roon
The Cube in Beirut Building
House of Arts and Culture Competition
House of Arts and Culture international competition : Honourable Mention
Kaputt! architects studio
House of Arts and Culture Competition design : Second Prize
STAR strategies + architecture
The House of Arts and Culture Competition entry
SE.Arch
Comments / photos for the Competition for Contemporary Art Museum in Beirut, Lebanon page welcome
Website: Lebanon