Istanbul architecture news 2023, New Turkish buildings architects, Türkiye construction design, Property images
Istanbul Architecture News
Key Contemporary Buildings in Turkey, Southeast Europe Built Environment Updates
post updated 17 September 2023
Istanbul Architecture Designs – chronological list
Istanbul Building News
Istanbul Architectural News + Key New Western Türkiye Property Designs, alphabetical:
3 May 2023
Istanbul Modern
Design: Renzo Piano Building Workshop – RPBW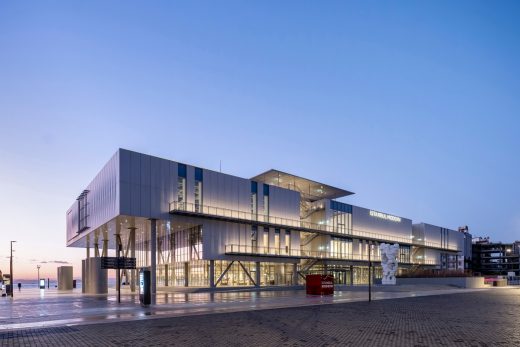 photograph : Cemal Emden
Istanbul Modern building by Renzo Piano
Istanbul Modern, Türkiye's first museum of modern and contemporary art, will open to visitors in a new building designed by Renzo Piano Building Workshop on Thursday May 4, 2023. The official opening ceremony of the museum will take place at a later date.
BOMONTIADA Istanbul, western Turkey landscape
8 Dec 2022
Atatürk Cultural Center
Design: Desmus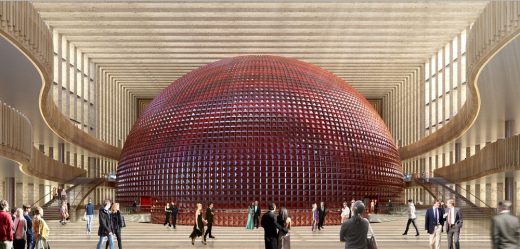 photos : Thomas Mayer, Cemal Emden, Engin Gerçek and EAA Emre Arolat
Atatürk Cultural Center
Atatürk Cultural Center is located in Taksim Square, which hosts the intense urban activity of Istanbul and even Turkey. AKM is one of the landmarks of this crucial square and appears to have been reconstructed as of 2021.
4 Jun 2022
Istanbul Painting and Sculpture Museum, Karaköy Harbor, Istanbul, Western Turkey
Design: EAA Emre Arolat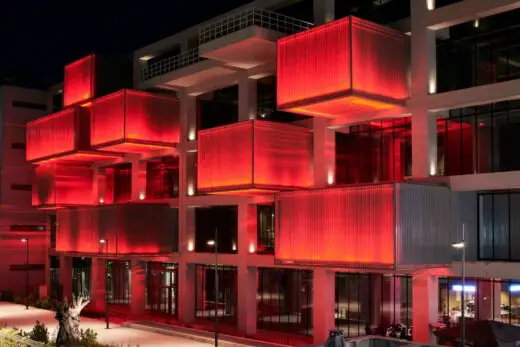 photos : Thomas Mayer, Cemal Emden, Engin Gerçek and EAA Emre Arolat
Istanbul Painting and Sculpture Museum
In 2009 Entrepot Number 5 in the Karaköy Harbor was allocated to Mimar Sinan Fine Arts University for the purpose of transforming it into the Istanbul Painting and Sculpture Museum. Thus was the way cleared for the public use of an area which, although located on an important site in the city center, had almost no social permeability, and for the building of an original, high-quality museum to house thousands of valuable works including important pieces of late Ottoman to modern Turkish painting.
5 Mar 2022
Aksemsettin Primary School, Küçükcekmece
Design: Uygur Architects


photo : Cemal Emden
Aksemsettin Primary School
Aksemsettin Primary Schoo is just one of the schools within the scope of the package project "45 Public Buildings in Istanbul" designed and projected by Uygur. The schools, which were decided to be demolished and rebuilt in Istanbul within the scope of ISMEP (Istanbul's Seismic Risk Mitigation and Emergency Project), are designed in a unique way in their own context, on the same plot by increasing their capacity.
12 Jan 2022
Maslak
Design: HPP Architekten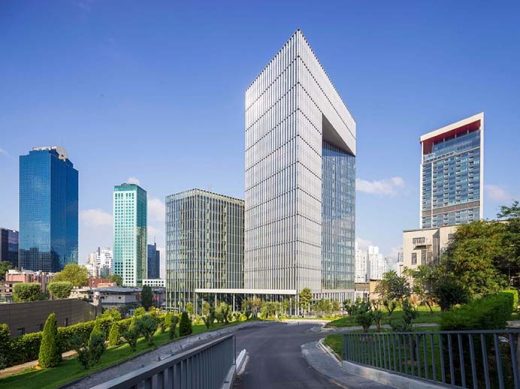 photo : Cemal Emden
Maslak Square, Istanbul Building
Just a few years after completing the 26-storey, internationally award-winning AND Tower in Istanbul, HPP Architects is now delivering the city a new landmark. The building ensemble for the client Kapital Real Estate Development comprises two crystalline volumes of differing heights which will stand in the central business district of Maslak, making a previously inaccessible commercial site available for public use again.
More Istanbul Architecture News on e-architect soon
Istanbul Architecture News 2021
30 Oct 2021
Apple Bagdat Caddesi
Design: Foster + Partners Architects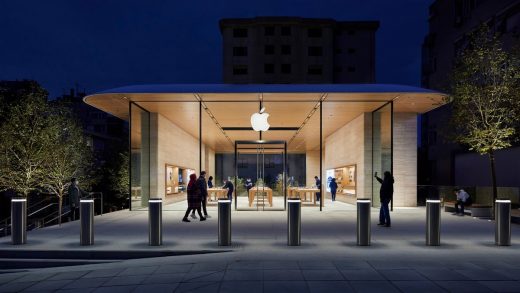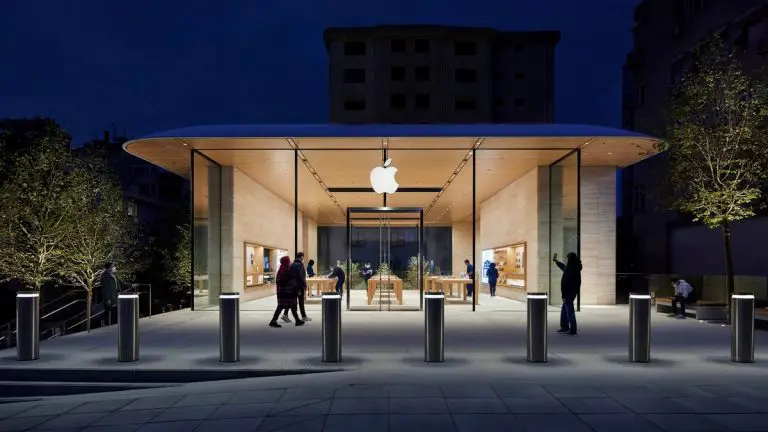 photograph © Apple
Apple Bagdat Caddesi Istanbul Building
One of the most iconic and lively shopping destinations in Istanbul, the tree-lined avenue attracts visitors from all over the world and is likened to Paris' Champs-Élysées. The standalone building is set back from the busy shopping street, creating a generous tree-lined square – a public plaza for the celebration of urban life.
8 Jun 2021
Sanko Headquarters in Istanbul
Architecture: RMJM Milano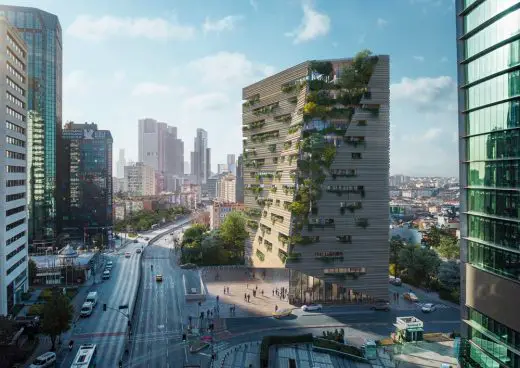 picture from architecture office
Sanko HQ Istanbul
Architectural competition win to design the new Sanko Headquarters, one of Turkey's oldest group of companies. Their landmark design was selected among other prestigious firms for its sustainable and innovative features.
22 Apr 2021
Dr. Oktay Duran High School
More contemporary Istanbul Architecture News online here soon
Istanbul Architecture News 2020
2 Dec 2020
Istanbul Festival of Architecture 2020 News
11 Jul 2020
Hagia Sophia Building
9 Jul 2020
Arter Contemporary Art Museum, Istanbul, Western Turkey
Architects: Grimshaw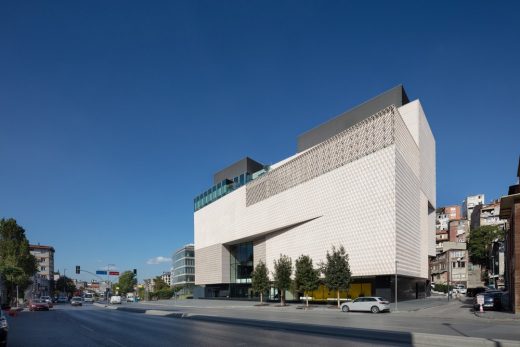 photograph : Quintin Lake
Arter Contemporary Art Museum
A subsidiary of Turkey's philanthropic Vehbi Koç Foundation, Arter Contemporary Art Museum is a vibrant cultural hub that brings together artists and audiences to celebrate contemporary art in all its forms and disciplines. Conceived as a dynamic multi-layered, interdisciplinary public building for showcasing artistic works, it offers a rich cultural programme to stimulate and challenge its audience.
7 Jul 2020
5th Istanbul Design Biennial, Turkey
15 May 2020
Parkorman Masterplan
26 Mar 2020
Zula Zorlu by URBANJOBS
Address: Zorlu Center, Levazım, Barbaros Blv. No:2, 34340 Beşiktaş / İstanbul, Turkey
Distinctive and Calm: Zula Zorlu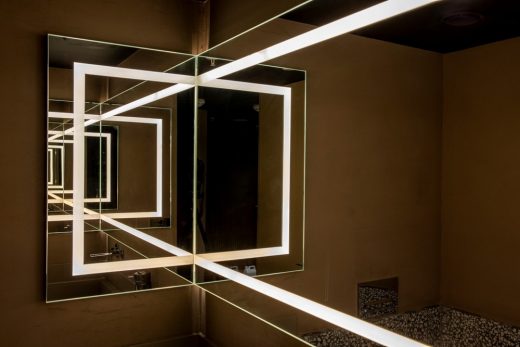 photograph : Emre Dorter
A rich voice; neither screams, nor keeps quiet. It speaks only when it considers necessary. It is neither visible, nor invisible. Distinctive, calm, conceived. Zula Zorlu, located in Istanbul, is designed by URBANJOBS.
The key concern is whether it is possible to design a planned and controlled space having aesthetic and functional concerns, but in a way not overdesigned with such concerns.
This project that seeks for the barest states of spatial search, endeavors to offer one of the most natural expressions of restaurant culture in Turkey. This may be a restaurant or a store. The sole type of food offered inside, on the other hand, is a synthesis of the idea that the space is not required to offer "more than" it should. A volume totally purified from its unnecessities, perfectly simple.
Only functions; cooking, serving, washing and eating. Net areas allocated for these and carefully planned spaces. The advanced simplicity in this project constituting a good model where 4 significant spatial elements, strength, function, beauty and emotion, are gently and selectively applied, indeed points out a line that is the exact opposite of what "Instagram architecture" looks for.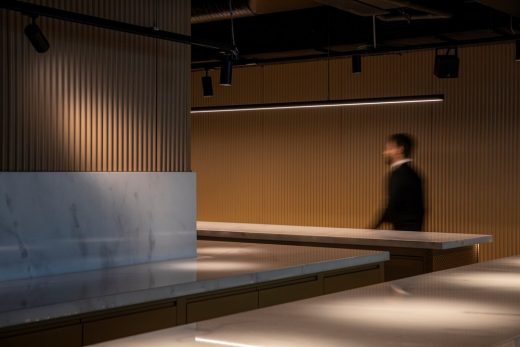 photograph : Emre Dorter
It neither keeps quiet nor screams in a struggle for creating itself. It has no intention to give more than what eye sees. Plain forms, naked rhythms, free from assertion and chaos, limited by what eyes see and ears hear. The third location of the brand, which does not feel the need to add any other word to its name indicating what it sells, is actually one of the rare models in Turkey by its simple and sterile design. Trying to add visible elements into this plain attitude with distinctively designed chairs and bar chairs, the space exhibits what needs to be highlighted by its illumination on the tables, displaying what it wants us to see.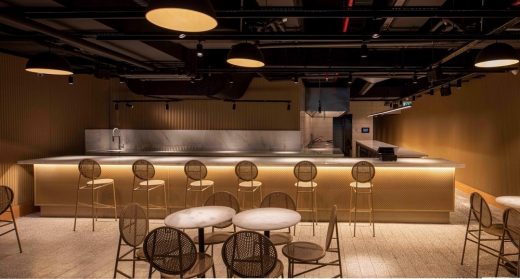 photo : Emre Dorter
Project Name: Zula Zorlu
Design Office: URBANJOBS
Project Location: Istanbul / Turkey
Photography: Emre Dorter
More current Istanbul Architecture News online soon
Istanbul Architecture News 2019
23 Sep 2019
Garanti BBVA Bank Technology Campus
Design: ERA Architects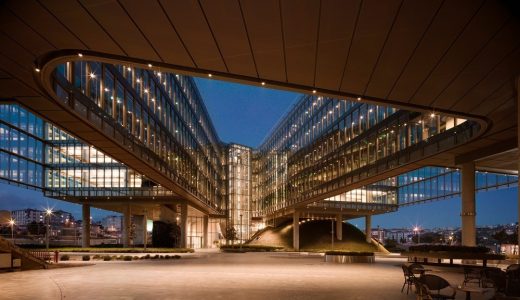 photography : Cemal Emden
Garanti BBVA Bank Technology Campus in Istanbul
Located between major highways of Istanbul, D-100 and TEM, in the proximity of Sabiha Gökçen Airport in Pendik, Istanbul, the project transforms an old industrial chemical factory land into a technology company campus for one of the most dynamic Turkish banks.
11 Aug 2019
Spa & Indoor Pool for Besiktas Football Players, Beşiktaş Esports – Çekmeköy
Architects: Elips Design Architecture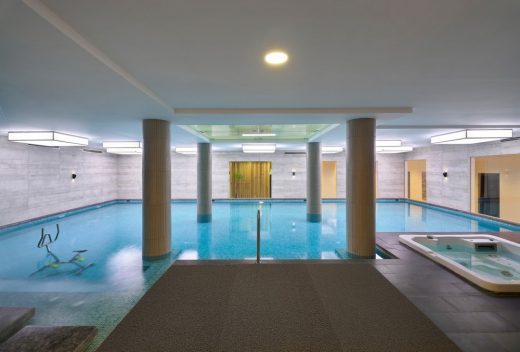 picture courtesy of architecture office
BJK Nevzat Demir Facility Istanbul: Spa & Pool
BJK Nevzat Demir Facility was re-designed by Istanbul based Elips Design Architecture as an indoor pool and a spacious spa area for the football players of Besiktas Sports Club, which is one of the leading sports clubs in Turkey.
6 Aug 2019
Koc University Medical Sciences Campus, Topkapi district
Architects: Kreatif Mimarlik + Cannon Design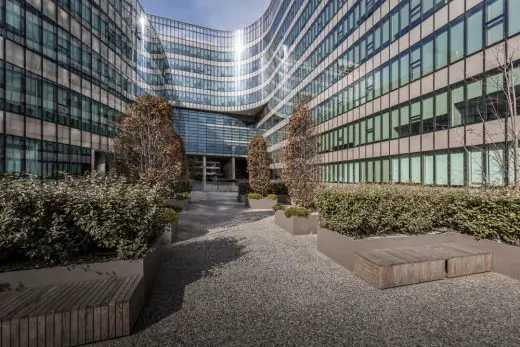 picture courtesy of architecture office
Koc University Medical Sciences Campus in Istanbul
From the early stages of the project, design workshops were organized with representatives of different parties, including doctors, nurses, professors and the management team.
28 Mar 2019
BJK No1903
Design: Elips Design & Architecture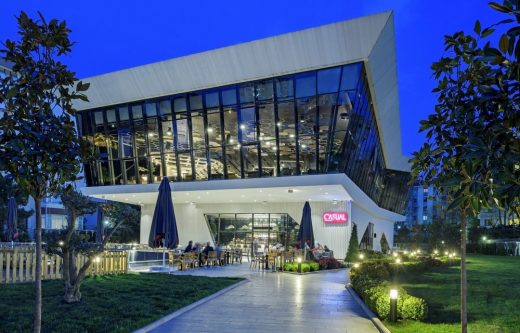 picture courtesy of architecture office
BJK Football Club Building
Mixed use project to reflect the spirit of this Turkish football club founded in 1903.
More Istanbul Architecture News online here at e-architect soon
Turkish Capital Architectural Updates 2018
30 Nov 2018
Halic Shipyards, Golden Horn
Design: Tabanlioğlu Architects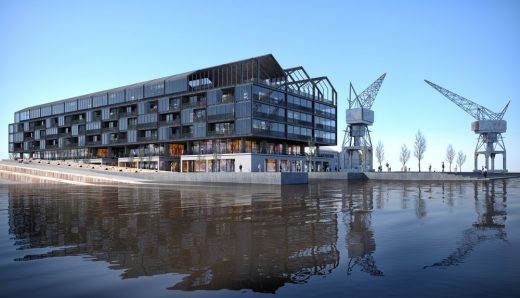 picture courtesy of architecture office
Halic Shipyards Istanbul Building
This new Turkish shipyard project is highly commended in the category 'Future Projects – Commercial Mixed Use' at the World Architecture Festival 2018.
24 Oct 2018
Bahçeköy House
Design: Habif Architects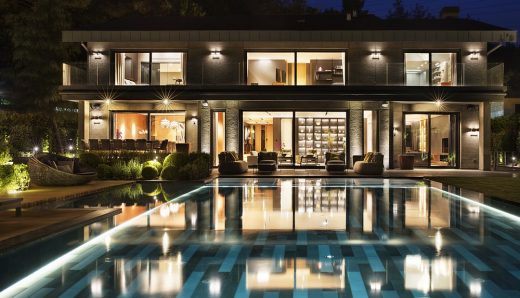 photograph : Gürkan Akay
Bahçeköy House in Istanbul
The house is designed for a young family of four, located in Bahçeköy. The main motive of our concept is to have capaciously open spaces for living areas and link the interior with the exterior through large Windows and terraces.
10 Oct 2018
Real Merter
Design: Tago Architects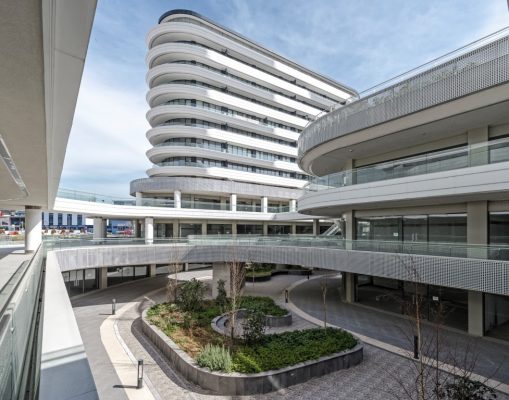 image Courtesy architecture office
Real Merter in Istanbul
Real Merter which is a mixed-use building complex located in Istanbul Merter, which is the center of the commercial life is synthesizing the lively commercial life at the street level and the three blocks of residences within itself with an architectural style not turning its back on its surroundings.
12 Jun 2018
Validebag Konaklari Sales Office
Architects: Studio Vertebra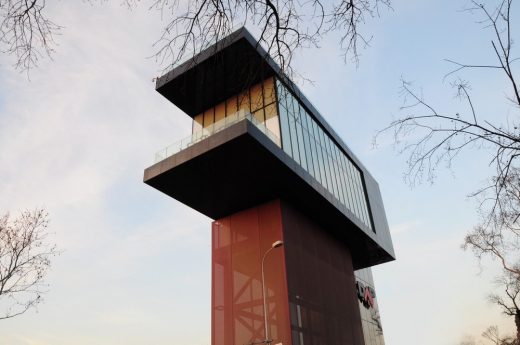 image Courtesy architecture office
Validebag Konaklari Sales Office
Validebag Konaklari Sales Office designed by Studio Vertebra for Validebag Konaklari project realized by Dap Construction in Istanbul, Turkey allows its visitors not only to experience the house but also the district that they would be residing in; while making its presence exclusively felt with its remarkable vertical form.
More Istanbul Architecture News is welcome
Turkish Capital Architectural Updates 2006 – 2017
19 Sep 2017
Positive Energized Office
Architects: nord architecture design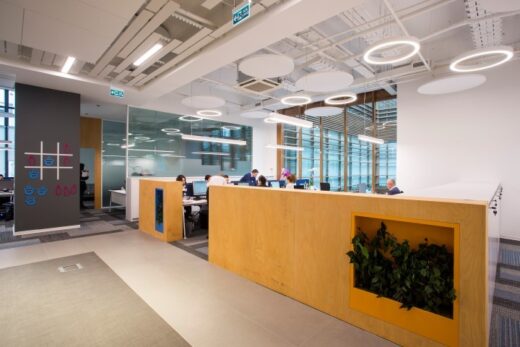 photograph : Murat Tekin
Positive Energized Office in Istanbul
1 Aug 2017
Istanbul's New Airport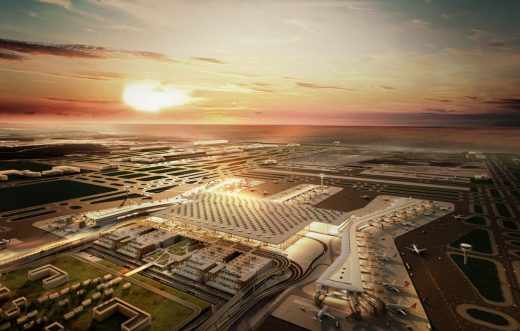 image Courtesy architecture office
New Istanbul Airport Building Design
With a vision of İstanbul New Airport as one of the world's top aviation hubs, the airport project strives to set an example not only as an innovative infrastructure project, but also a driving force making significant contributions to Turkey's sustainable development.
18 Jul 2017
Demirci Restaurant, Fatih
Design: Caglayan Architects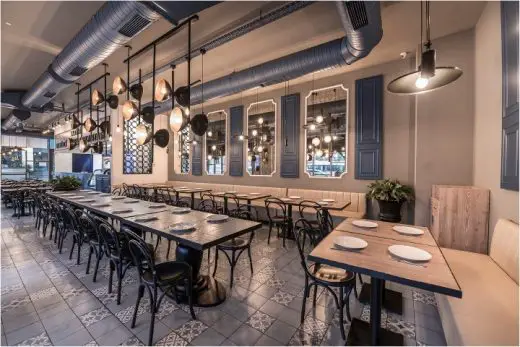 photography : Emre Onemci
Demirci Restaurant
Caglayan Architects tackles the Demirci Restaurant which is located in Fatih, one of the old districts of Istanbul, in line with the historical context which it belongs to with an aim of taking the clients on an unforgettable journey in the restaurant along with the historical figures and colours.
21 Apr 2017
Şişli City Hall Building
Design: Boran Ekinci Architects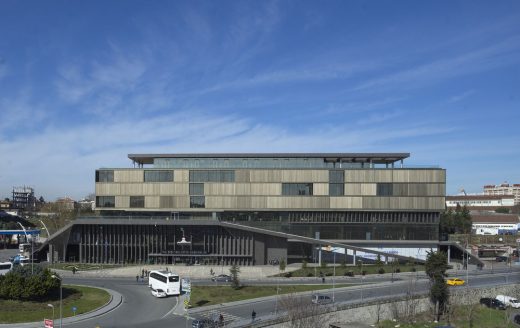 photography : Cemal Emden
Şişli City Hall Building
The building in Şişli, one of the busiest centers of the city, is surrounded by school buildings, rises as a welcoming image at the intersection of major road junction. The program proposed for the municipilaty building is a horizontal spread programme scheme, which allows the maximum public utilisation. Design is based on creating unified and intagrated effects due to the public building programme.
17 Mar 2017
Masterplan for Istanbul's Parkorman
Design: Dror, Architects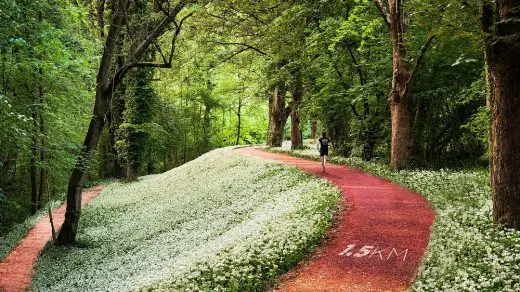 image Courtesy architecture office
Parkorman Masterplan Istanbul by Dror
Existing green spaces in Istanbul are few and far between. When considering the approach for a park located six miles north of the city center, we asked ourselves: how do we draw strangers-to-nature to this destination?
8 Mar 2017
Watergarden Istanbul Building, Atasehir District
Design: GVDS – Gorkem Volkan Design Studio, Architects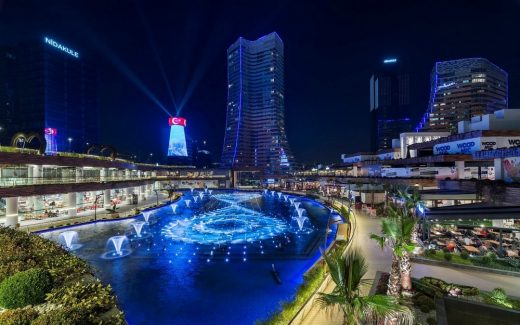 image Courtesy architecture office
Watergarden Project in Atasehir District of Istanbul
The Watergarden project in Istanbul, the spatial organization and the interior design of which belongs to GVDS – Gorkem Volkan Design Studio is distinguished from stereotypical shopping malls with its innovative concept of a recreational center focusing only on gastronomy and entertainment.
20 Feb 2017
Intertech R&D Building, Istanbul Technopark Campus
Design: ERA Architects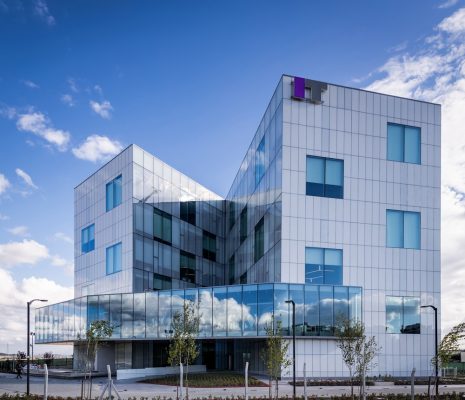 photograph : Omer Kanipak
Intertech R&D Building in Istanbul
8 Jan 2017
Sky Garden, Ortaköy Square
Design: SO? Architecture and Ideas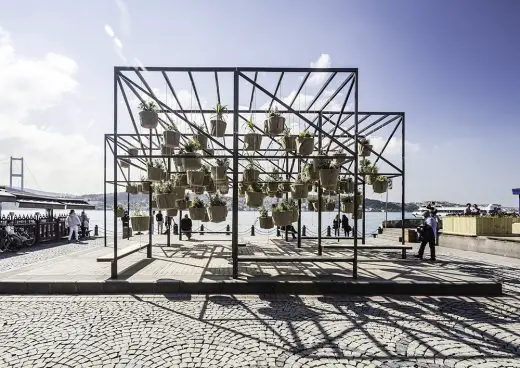 photo © yerçekim
Sky Garden in Istanbul
Sky Garden is a suspended garden in Ortaköy Square which is one of the most touristic and busiest squares in Istanbul. Putting a garden on the ground in such a congested area would reduce the walkable surface and make the square even more dense.
17 Nov 2016
The Sales Office Yedi Mavi, Zeytinburnu
Architects: RSG Interior Design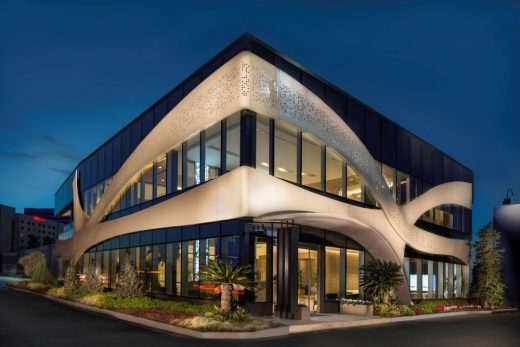 image Courtesy architecture office
Yedi Mavi Sales Office, Zeytinburnu
14 Nov 2016
Metro Ofis Building, Pendik
Design: BFTA Mimarlik, architects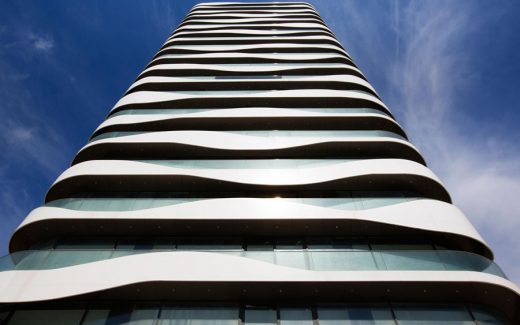 photograph : Gürkan Akay
Metro Ofis Building Istanbul
26 Jul 2016
Beyazit Public Library
Design: Tabanlioglu Architects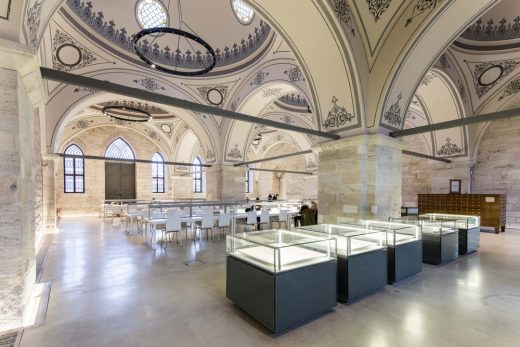 photograph : Emre Dorter
Beyazit Public Library in Istanbul
Tabanlıoğlu Architects, known for producing internationally relevant, contemporary architecture across the world has embarked on the restoration works of one of Istanbul's most prominent libraries; Beyazıt Public Library with its rare books and manuscript collection.
28 Oct 2016
Istanbul New Airport ATC Tower
Design: Aecom with Pininfarina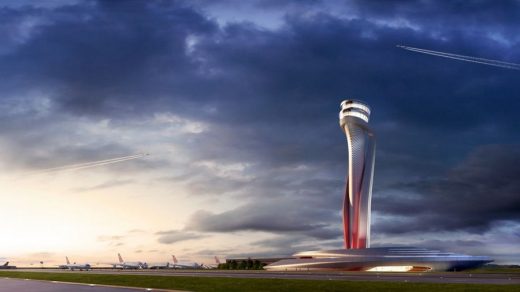 image Courtesy architecture office
IsIstanbul Airport New Traffic Control Tower
Ahmet Arslan, Minister of Transport, Maritime and Communication, inaugurated the groundbreaking ceremony of Istanbul New Airport's Air Traffic Control Tower designed by Pininfarina and AECOM. The tower, winner of the 2016 International Architecture Award, will be 90-meter-tall and completed in approximately six months.
23 Feb 2016
International Terminal at Istanbul New Airport, Western Turkey
Design: Scott Brownrigg, Grimshaw, Nordic Office of Architecture and Haptic Architects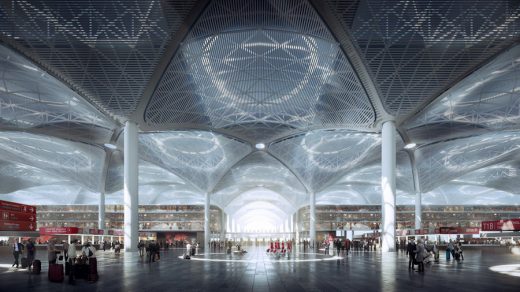 image from Scott Brownrigg
New Istanbul Airport Terminal
An international architectural team of Scott Brownrigg, Grimshaw, Nordic Office of Architecture and Haptic Architects have today released images of the terminal complex for the new Istanbul Airport. Appointed by the Turkish consortium of Cengiz, Kolin, Limak, MAPA and Kalyon, the plans have been created following an intensive design period.
31 Aug 2015
AND Office Tower, Kozyatağı
Design: HPP International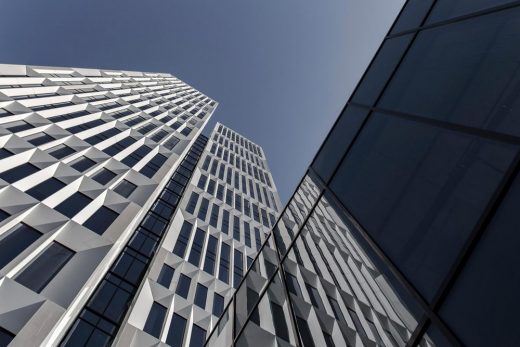 photography: Onur Gürkan
AND Office Tower in Istanbul
22 Mar 2016
Buyukyali Masterplan Scheme
Design: Chapman Taylor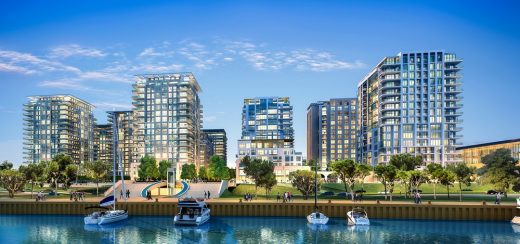 image Courtesy architecture office
Buyukyali Masterplan Scheme in Istanbul
Chapman Taylor UK-designed Buyukyali scheme, set to become one of Turkey's most exciting residential-led mixed use developments. The vast scheme was launched at MIPIM 2016. It is set along the Marmara Sea with a new community built along the Istanbul Kazlicesme coastal road promises to become a highly sought after new residential quarter.
11 Dec 2015
Airport Traffic Control Tower
Design: RMJM Architects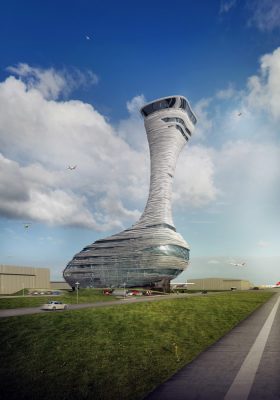 image Courtesy architecture office
Airport Traffic Control Tower in Istanbul
RMJM Istanbul has been shortlisted in a global competition to design the iconic 95m high Airport Traffic Control (ATC) Tower of Istanbul New Airport, due to open in 2018.
updated 11 Nov 2015
Besiktas Fish Market
Design: GAD Architecture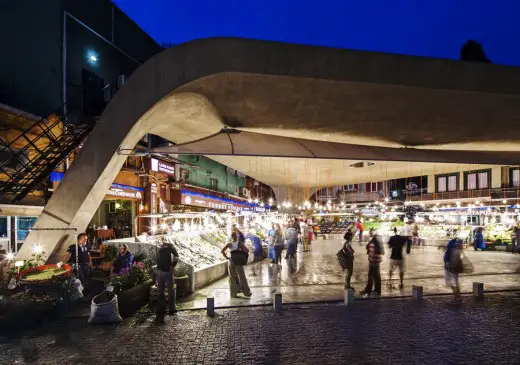 photograph : Ozlem Avcioglu, Ozan Ertug, Alp Eren
Besiktas Fish Market in Istanbul
The refurbishment of the Besiktas Fish Market is not a design and realization process that was prosecuted in an accustomed manner. It is not intended to be carried through to an incomputable state. On the contrary, the aspiration is to initiate a dynamic outset by the gradual functional supplements and substitutions and even with the immediate effects of artistic approaches.
31 Aug 2015
Monk Restaurant at Babylon Beach Club
Design: Selin Maner Architect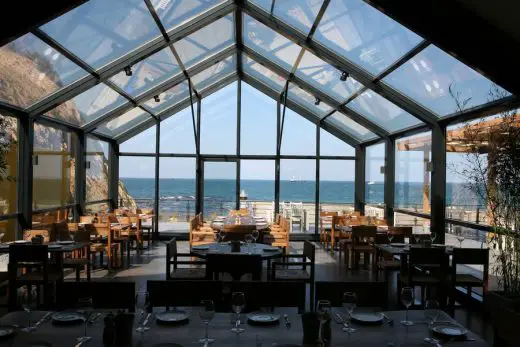 image Courtesy architecture office
Monk Restaurant at Babylon Beach Club
At the base of a rocky cliff face on the Turkish coast now stands The Babylon Beach Club housing the Monk Restaurant. Designed by architect Selin Maner, the beach club is a year round restaurant and concert venue. Once a small restaurant covered in asphalt and concrete, the site has regained its natural look and feel through the use of Kebony wood which clads the exterior of the building.
updated 12 Oct 2015
Trump Cadde, Mecidiyekoy, Istanbul, northwest Türkiye
Design: Gokhan Avcioglu & GAD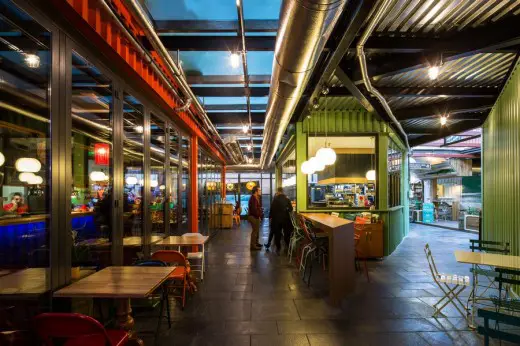 picture : Alp Eren
Trump Cadde Istanbul
It's so ambitious and courageous that the word food court just falls short. Cadde opens in Mecidiyeköy, Istanbul, bringing more than 25 carefully chosen fashion and lifestyle retailers and of course restaurants on Trump Towers' roof terrace and turns it in to much more than what you might expect from any other mall.
updated 11 Sep 2015
Esas Aeropark in Istanbul
Design: Tabanlioglu Architects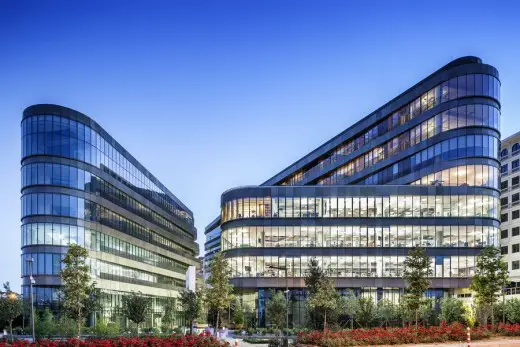 photograph : Murat Germen
Esas Aeropark in Istanbul
The site is located at the Asian side of Istanbul, between two parallel roads, one being the highway to Istanbul's second international airport Sabiha Gökçen. The main construction consists of 2 separate blocks with 7 and 9 floors, respective to the site topography. Besides the office and residential floors, the anchor of the building is Pegasus Airlines.
28 May 2015
42 Maslak Towers
Design: Chapman Taylor, Architects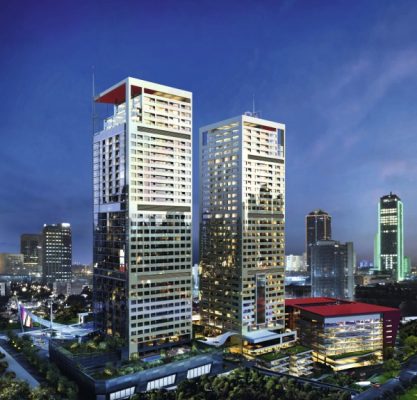 image Courtesy architecture office
42 Maslak Towers
This is an ambitious mixed-use development sitting on the northern outskirts of Turkey's largest city, Istanbul, is rapidly progressing, with two 42-storey landmark towers almost constructed.
7 Apr 2015
Selcuk Ecza Headquarters in Istanbul
Design: Tabanlıoğlu Architects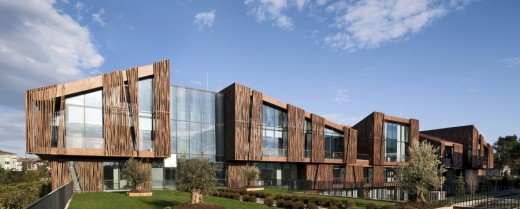 photograph : Thomas Mayere
Selcuk Ecza Headquarters in Istanbul
Istanbul Building News – architectural news updates up to and including 2014
More Istanbul Architecture News online soon
Location: Istanbul, Turkey
New Buildings in Turkey
Istanbul Architect : Practice Listings
Website: Istanbul
Buildings / photos for the Istanbul Building News – West Türkiye Architecture Designs page welcome