5th Istanbul Design Biennial, Turkish Architecture Event News, Mariana Pestana
5th Istanbul Design Biennial
7 July 2020
5th Istanbul Design Biennial News
Location: Istanbul, Western Turkey
New Dates, Format And Participants of the 5th Istanbul Design Biennial Announced
Curated by Mariana Pestana with Sumitra Upham (Curator of Programmes) and Billie Muraben (Assistant Curator & Deputy Editor), and organised by the Istanbul Foundation for Culture and Arts (İKSV) with the support of Republic of Turkey Ministry of Culture and Tourism and under the sponsorship of VitrA, the 5th Istanbul Design Biennial will open on 15 October 2020.
5th Istanbul Design Biennial Curator Mariana Pestana: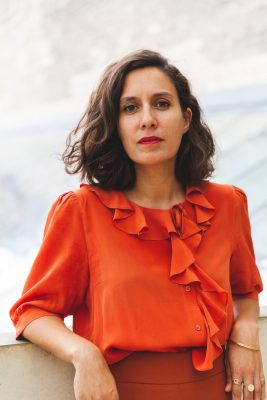 photos courtesy of İKSV
With a new structure that brings together different formats of display, the biennial will be held under the title Empathy Revisited: Designs for more than onewith participants from various countries and disciplines intervening in exhibition venues, outdoor spaces and digital platforms.
Ark Kultur Turkey: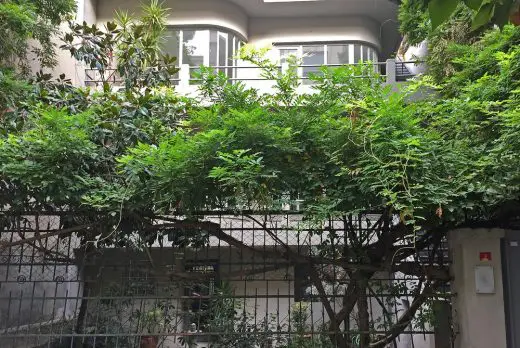 2020 has been marked and will be remembered by a global crisis caused by the new strain of coronavirus (SARS-CoV-2). Following the pandemic, creative industries have stopped their conventional operations and shifted focus in order to find new working methods and paradigms. In times of "physical distancing" the Istanbul Design Biennial, which is by nature focused on dialogue, presents new forms of encounter to reach out to its audience and enlarge their experience.
In light of the current events, the 5th Istanbul Design Biennial reappraises its format to foreground practices of care, localism and new models of co-existence. It presents a generative programme comprising three main axes: an online series titled Critical Cooking Show, a set of research projects on the Mediterranean basin to be archived at the Library of Land and Sea, and a series of interventions in the city, titled New Civic Rituals.
Pera Musezi (Pera Museum), Tepebaşı quarter of the Beyoğlu district in Istanbul: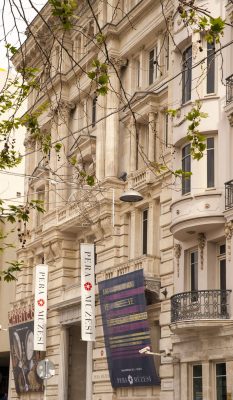 Previously announced to take place on September, the biennial will open on 15 October 2020 with the Critical Cooking Show, and the launch of the research projects displayed at the Library of Land and Sea at ARK Kültür. New Civic Rituals will populate the city of Istanbul and Pera Museum, as and when the context permits. The projects displayed at Pera Museum and ARK Kültür will be open to visit until 15 November 2020, whereas the interventions in the city, research projects and video series will continue to evolve through 2021. This format proposes new modes of engaging with design in line with the current restrictions around social distancing articulating mostly outdoor activities directed at local audiences, while also providing content for a global spectatorship.
Empathy Revisited: Designs for more than one
Today, we understand empathy to be a way of connecting with other people. But empathy's original meaning encompassed the transference of feelings into objects and the natural world. The 5th Istanbul Design Biennial takes empathy back to its roots to explore how design might equip us to feel into territories, landscapes, microorganisms, other species, and also one another.
With the aim of carving out a space of responsibility and developing a culture of attachment towards the more-than-human, this Biennial puts forward a proposition: designs for more than one. Working collaboratively with designers, artists, architects, activists and thinkers, the biennial explores designs for multiple bodies, dimensions, and perspectives. The projects that the biennial presents encourage us to rethink practices of care and civility at this critical moment in time, and to collectively build new systems and structures for re-connecting.
Pera Musezi Istanbul: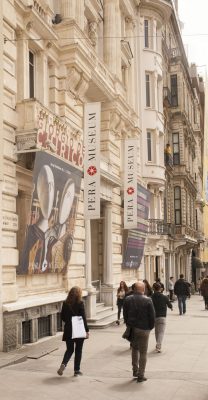 CRITICAL COOKING SHOW
This is a series of episodes broadcasted weekly. Each hosted by a different practitioner or thinker, the episodes explore how food exchange, preparation and consumption relate to urgent ecological, economic and geopolitical conditions that are impacting contemporary culture today. From the microbes that populate the kitchen to the landscapes transformed by agriculture, from individual hand gestures to collective spaces of commensality, this series offers complex, multi-scalar perspectives on food as an expanded form of design.
The first episode of the Critical Cooking Show will be broadcasted with the launch of the biennial on 15 October 2020.
LIBRARY OF LAND AND SEA
A collection of projects by designers and thinkers who are actively investigating territories in the Mediterranean and building new tools and reflections for social, economic and environmental resilience in the region. Driven by research, care and activism, these practices use design in an imaginative way to rethink territories through our relationship with soil and water, in order to reveal the less visible networks of food production. The biennial provides support to grow these research initiatives, and presents them in a display at the Library of Land and Sea in ARK Kültür until 15 November 2020, with the projects continuing to evolve throughout 2021.
Pera Musezi: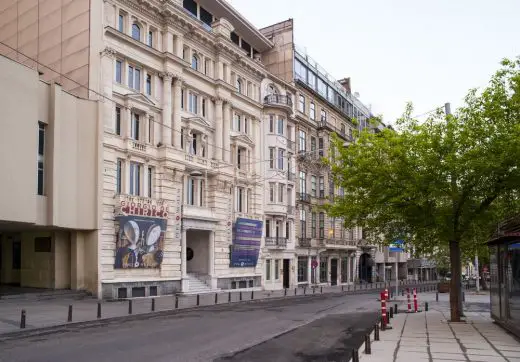 NEW CIVIC RITUALS 
A series of interventions that rehearse new forms of encounter, hosted by specific community groups and sites in the city of Istanbul. From communal cooking to gardens and playgrounds, these projects have a restorative function, providing experiences of being together, reconnecting, and caring for the city and its multiple inhabitants. Spread across the city of Istanbul as well as the Pera Museum, they generate encounters across scales and bodies, comprising people but also birds, stars, plants, and microbes.
This programme is developed in collaboration with the Young Curators Group, a team of curators based in Istanbul responsible for establishing links with the specific context of the city. They will bring these interventions to life through curated meals, events and public discussions. The Young Curators Group will consist of Nur Horsanalı, Ulya Soley and Eylül Şenses.
Film screenings and satellite projects
Among these mostly outdoor interventions, the biennial will present a screening of films that expand the notion of empathy, titled Empathy Sessions, and a series of satellite projects developed in collaboration with partnering cultural institutions. The biennial will also present The New Infinity in collaboration with Berliner Festspiele / Immersion.
Ark Kultur: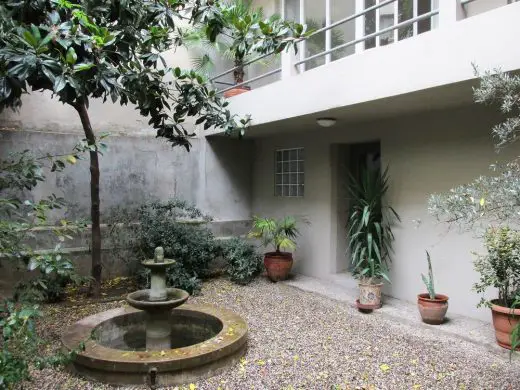 Participants
Dele Adeyemo, Emmy Bacharach, Eli Bensusan, Calum Bowden, Ben Thorp Brown, BUREAU – Daniel Zamarbide, Vivian Caccuri, Ibiye Camp, Coletivo Berru, Counterspace, Guillaume Credoz/Bits to Atoms with BeirutMakers, Linda Schilling Cuellar, Dansbana!, De-Patriarchise Design, Aslıhan Demirtaş, Dirty Furniture Magazine, FRAUD, Laila Gohar, Ben Goldner & Emma Leigh Macdonald, Kyriaki Goni, Marti Guixé, Ilana Harris-Babou, Nelly Ben Hayoun, Sandi Hilal & Alessandro Petti, Asako Iwama & Iris Lacoudre & Camille Sineau, Jawa El Khash, Sophie Krier & Erik Wong (Making Radio), Meiller Schang, Mold Magazine with Yardy, Luiza Prado, public works with Freddie Wiltshire and Billy Adams, Anna Puigjaner, Alice dos Reis, The Rodina, Mariana Sanchez Salvador & Rain Wu, SKREI with Francisca Sottomayor & Sofia Magalhães, Soft Baroque, Zuri Camille de Souza, Studio Ossidiana, Pelin Tan & Vivien Sansour & Luigi Coppola, Soraia Gomes Teixeira, Orkan Telhan with Elii, theOtherDada, TiriLab, Ayşenaz Toker & Merve Tuna, Aslı Uludağ, Laura Wilson. More names will follow.
About the Istanbul Design Biennial
Taking place since 2012 and organised by the Istanbul Foundation for Culture and Arts (İKSV), Istanbul Design Biennial aims to bring together a diverse cross section of design ideas once every two years, exploring a wide range of fields concerning design. Seeding ideas and fostering dialogue and intersections within the creative and academic community, the biennial operates on a network of national and international collaborations with cultural agents, institutions, universities and companies.
Using the city as a dynamic space for projects, actions and interventions, the biennial tackles global design problems, brings the notion of design into scrutiny, stimulates critical debate, foregrounds underexplored or overlooked aspects of society and prompts further investigation into and exchange about emerging conditions of the world.
In addition to its biennial exhibition and various activities, Istanbul Design Biennial seeks to ensure a long, deep and interdisciplinary conversation that will help rethink the question of design by multiplying the number of voices and assembling an inspirational design archive. Committed to design as a tool for understanding its complex role in today's society, the biennial as a progressive discussion platform is in permanent transformation.
For more information: https://empathyrevisited.iksv.org/tr/en
To follow Istanbul Design Biennial on social media:
facebook.com/istanbultasarimbienali
#istanbuldesignbiennial
#empathyrevisited
5th Istanbul Design Biennial, Turkey images / information received 070720 from IKSV
Location: Parkorman, Istanbul, Turkey
Istanbul Architecture Designs
Contemporary Istanbul Architectural Selection
Istanbul Architecture Designs – chronological list
Istanbul Architecture News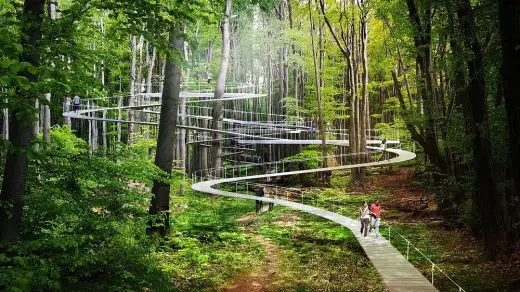 image Courtesy Dror
Contemporary Istanbul Landscape Design Selection
Watergarden Istanbul Building, Atasehir District
Design: GVDS – Gorkem Volkan Design Studio, Architects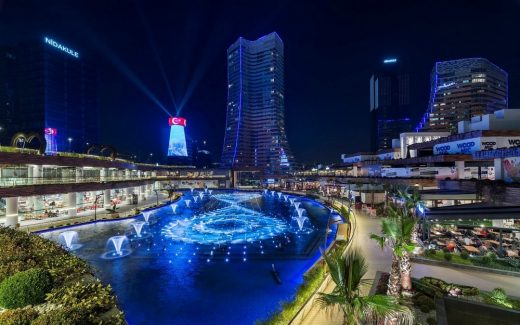 image Courtesy architecture office
Watergarden Project in Atasehir District of Istanbul
Sky Garden, Ortaköy Square
Design: SO? Architecture and Ideas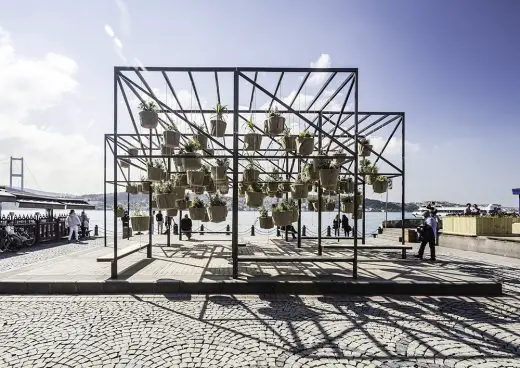 photo © yerçekim
Sky Garden in Istanbul
Taksim Square Sculptural Gate
Design: GAD Architecture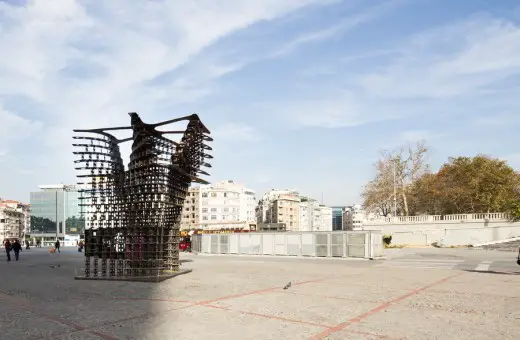 photograph © AlpEren
Taksim Square Sculptural Gate in Istanbul
Sishane Park in Istanbul, Sishane, Beyoglu-Istanbul
Design: SANAL arc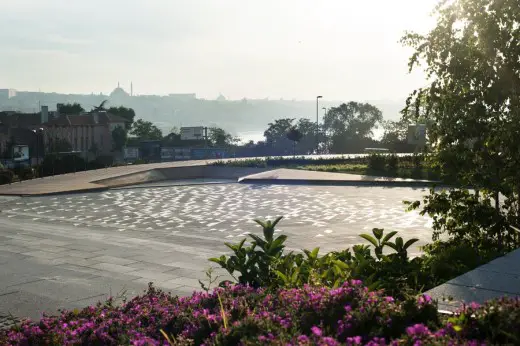 photograph © olivve.com
Sishane Park in Istanbul
Turkish Architecture
Comments / photos for the 5th Istanbul Design Biennial, Turkey – Turkish Architectural Event page welcome