Istanbul Architecture, Turkey Building, Architect, News, Property, Info, Projects
Istanbul Architecture : Buildings
Key Architectural Developments in Turkey, western Asia / south east Europe
post updated 19 Feb 2020
Architecture in Istanbul
e-architect source the best examples of Istanbul Architecture. The site covers completed Istanbul buildings plus new building designs across Turkey. We have 3 pages of Istanbul Architecture selections with links to numerous individual project pages.
Istanbul Architecture : news + key projects (this page)
Istanbul Buildings : A-Q
Istanbul Building Developments : R-Z
Istanbul Architecture Walking Tours



picture from architects
Istanbul Architecture Walking Tours – by e-architect
Istanbul Architecture News
Architecture in Western Turkey arranged chronologically:
26 Jul 2016
Beyazit Public Library Building
Design: Tabanlioglu Architects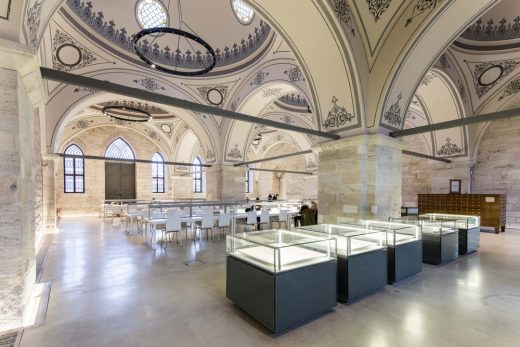 photograph : Emre Dorter
Beyazit Public Library Building Renovation
Restoration of a prominent library building in Istanbul, with its rare books and manuscript collection.
Emporis Skyscraper Award 2012 shortlisted – 17 Sep 2013
Varyap Meridian



photo © Nikola Sarnavka
Dumankaya IKON



photo © TAGO Architects
Koç Contemporary – New Contemporary Art Museum Istanbul – 19 Jul 2013
Design: Grimshaw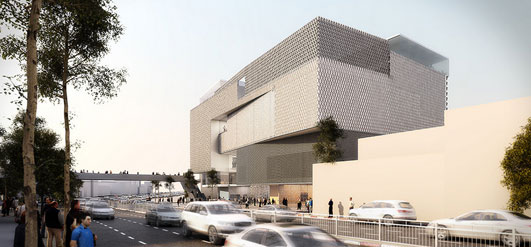 image from architect
This new project has been conceived to fulfil the Foundation's vision of showcasing the growing Koç collection to the broadest possible audience and to place these works in a national, regional and international context of contemporary artists. The Museum is due to be open to the public in 2016. Grimshaw's winning proposal was selected from a long-list of 20 world-renowned entries.
Premier Campus Office, Istanbul, Turkey
Design: JDS Architects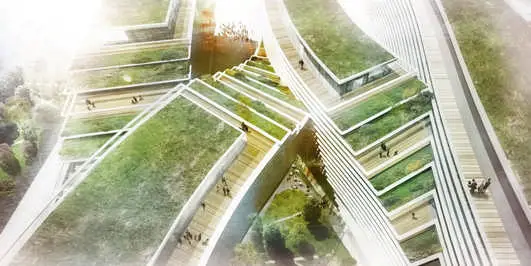 image from architect
Premier Campus Office Istanbul – 20 May 2013
The volume of the block is literally carved out to invite the surroundings in. The local hilly landscape, characteristic to Istanbul, is continued in the meandering of the volume both in plan, adapting to the site's edges, and in section, weaving into itself in a series of gentle curving slopes, echoing the nearby Bosphorus waves.
Ziraat Bank Headquarters
Design: Kohn Pedersen Fox Associates



image from architect
Ziraat Bank Headquarters – 23 Apr 2013
International architecture firm Kohn Pedersen Fox Associates (KPF) is pleased to announce that, as its first project in Turkey, it has been commissioned to design the new headquarters for the country's largest and oldest financial institution, Ziraat Bank (Türkiye Cumhuriyeti Ziraat Bankası), in the heart of Istanbul.
New Istanbul International Financial Center Buildings
Design: HOK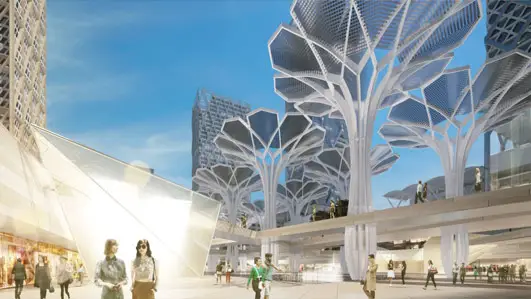 image : HOK
Istanbul International Financial Center Buildings – 13 Mar 2013
The Turkish government's goal for the landmark IIFC project is to establish Istanbul as a global center for finance. The IIFC will house the head offices of the country's financial market governing bodies, state-owned and private banks, and related businesses. It will include approximately 4.2 million square meters (45 million square feet) of office, residential, retail, conference, hotel and park space. With 13.5 million people, Istanbul has the world's second-largest population behind only Shanghai.
Ping and Optimedia
OSO Architecture



photo from architect
Ping and Optimedia Istanbul – 13 Mar 2013
This project is designed for two different companies which are located in the same flat. The two companies, one of them being "Optimedia" with 36 employees & the other being "Ping" with 70 employees, share a total of 980 m² space.
Boulevardi Mall
Design: DP Architects



image from architect
Boulevardi Mall Istanbul – 12 Dec 2012
"To experience the real Istanbul, one must not only visit the Byzantine mosaics and colourful bazaars, but also walk its tangled streets". The spirit of the city's street life is the inspiration for the architecture of these new buildings designed by DP Architects.
Çubuklu Vadi Residences
Design: EAA-Emre Arolat Architects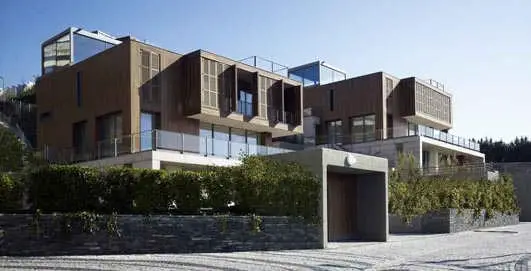 picture from architects
Çubuklu Vadi Residences – 4 Oct 2012
The main inputs in the design of this project for a suburban residence and hotel complex to be built on a 1.5 million-m2 area were contextual features such as the unusual slope of the lot, the dense vegetation, and the view toward the north, as well as the effects of architectural languages regarding imagery which to a great extent have been exhausted in settlement projects previously carried out in the vicinity, plus the client's expectations which had been molded by these languages.
E-bay Offices Istanbul
Design: OSO Architecture



photo : Gürkan Akay
E-bay Istanbul Building – 25 Aug 2012
The new office of "E-bay – Gitti Gidiyor" which is one of the most important players of e-trade in global and local markets is located in My Office Building in Istanbul Atasehir. In line with the global trend of change in today's modern offices, E-bay Istanbul office is planned as an "open office".
Doga Dragos
Design: Erginoğlu & Çalışlar Architecture



picture from architects
Doga Dragos Istanbul – 11 Aug 2012
Following the decision to transform the former industrial zones in the eastern part of İstanbul into residential areas, the rapidly expanding city gained new settlements. The parcel-based decisions made as part of the transformation model executed without a comprehensive and strategic master plan affected the immediate surroundings.
Koç Primary School Swimming Pool, Istanbul, western Turkey
Erginoğlu & Çalışlar Architecture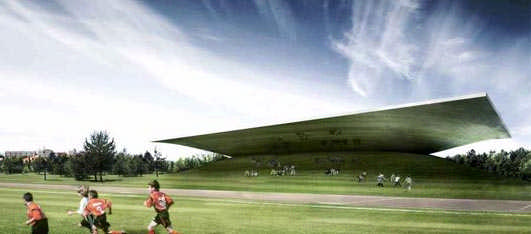 picture from architects
Koç Primary School Swimming Pool – 23 Jul 2012
Considerably distant from the city center, the Koç School sprawled across its property without a master plan over time and thus was faced with the consequences of this expansion. Envisaged as the focal point of the campus, the pool building is designed as a pacesetter for the quality of future buildings and thus strives to contribute towards the architectural development of the campus.
Palladium Tower Project, Istanbul
Swanke Hayden Connell Architects



picture from architect
Palladium Tower Building – 15 May 2012
Swanke Hayden Connell Architects has won the design competition for the Palladium Tower project, in Istanbul, Turkey. The 49,500 sqm building development, located on the Asian side of Istanbul was commissioned by Tahincioglu Gayrimenkul (Tahincioglu Real Estate). It consists of an office tower situated on a 1.7-hectare site.
Disaster Prevention Education Center
Dinkoff Architects & Engineers Inc.



picture from architects
Disaster Prevention Education Center Building – added 4 May 2012
The rich culture of Turkey includes a monument to human achievement, invention, and practicality – a site called Cappadocia. More than two thousand years ago, the people of the region sought a strong, permanent and imposing shelter.
Istanbul Building – Recent Designs Added
Macka Hotel building
EAA-Emre Arolat Architects



image from architects
Macka Hotel Istanbul – 12 Apr 2012
Formation of the urban fabric in Nisantasi-Tesvikiye district shares similar motivations with European cities that were developed at the same period. In the beginning of 20th century, the urban movements towards cities resulted in the need for high quality urban residences for the urban bourgeoisie.
Göktürk Arketip Housing
EAA-Emre Arolat Architects



photo from architects
Göktürk Arketip Housing – 15 Feb 2012
A linear plan, composed of a shared main entry, service and wet areas inside flats, hallways, main areas, and terraces, is placed on a regular structure, and is repeated at each different flat type, making maximum use of natural light.
Istanbul Telecommunications Tower
RTA-Office / Dome Partners



image from RTA-Office
Istanbul Telecommunications Tower – 17 Jan 2012
The topography of mountains in the Asian side of Istanbul ends in the mountains of Çamlica, the gravitational center of Istanbul. It is the center of population density of more than 15 million, and that revolves around this center.
Atasehir Tower
Design: RMJM Architects



picture from architects
Atasehir Tower Istanbul – 11 Jan 2012
RMJM's Dubai studio has just received planning approval for one of the tallest towers in Europe, located in the Atasehir district of Istanbul, Turkey. The design for the mixed-use building, including super-high-rise apartments, will consist of a tower nearly 300 metres tall comparable with the height of London's Shard.
Zorlu Center
Tabanlioglu Architects with EAA



image from architects
Zorlu Center Istanbul – 10 Nov 2011
The geometric features of the land are preserved and enhanced by dissimilar triangles forming the outer and inner surface of the shell in combination with the triangular forms of the blocks. The shell roofs the retail and recreation zone as well as the convention hall; through the rips on the landscaped surface, the sunken floors benefit the daylight.
Istanbul Architecture
Major Buildings in north western Turkey, alphabetical:
Kanyon, Levent
Jerde Partnership / Tabanlioglu Architects



picture from architects
Kanyon Istanbul
Levent Loft Building
Tabanlioglu Architects



picture from architects
Levent Loft IstanbulLOFT Gardens
Tabanlioglu Architects



photo © Hélène Binet
LOFT Gardens IstanbulSantral Istanbul Art Museum
EAA-Emre Arolat Architects / Nevzat Sayn



picture from architects
Santral Istanbul Contemporary Art MuseumYesil Vadi Mosque
Adnan Kazmaoglu MAM ARC



photograph : Engin Gercek
Yesil Vadi Mosque BuildingZorlu Levent Office Tower
Tabanlioglu Architects



image from architects
Istanbul Office Tower
More Turkish Architecture projects online soon
Famous Historic Istanbul Building
Hagia Sophia
532-37
Architects: Isidore of Miletus & Anthemius of Tralles
Hagia Sophia
Location: Istanbul, western Turkey
Turkish Architecture
Turkish Architecture



photo from architects
Turkish Architecture Event, Harbiye Istanbul organised by Arkitera Architecture Centre
Turkish architecture studio : Tabanlioglu
Buildings in countries near Turkey
Comments / photos for the Istanbul Architecture page welcome