Tabanlioglu Architects Turkey, TA_ Architecture Practice, Istanbul Buildings, Turkish Design Studio, Office
Tabanlioglu Architects
TA_ Contemporary Turkish Architecture Practice, Europe: Istanbul Design Office
Tabanlioglu Architects News
Tabanlioglu Architects News
30 Nov 2018
Halic Shipyards, Golden Horn, Istanbul, Western Turkey
Design: Tabanlioğlu Architects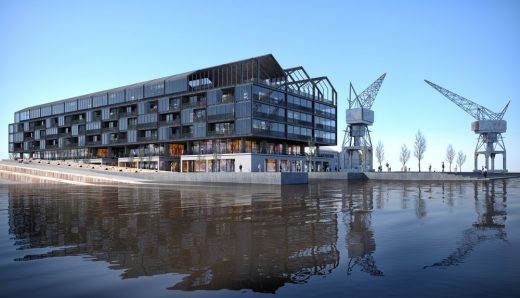 photo courtesy of architects
Halic Shipyards design by Tabanlioğlu Architects
The new Shipyard Project of Tabanlioğlu Architects was honored as highly commended in the category 'Future Projects – Commercial Mixed Use' at this year's World Architecture Festival. With its new project at the Golden Horn in Istanbul, TA_ wants to reclaim the identity of this area by redesigning the waterfront.
Nov 26, 2018
Tabanlioglu Architects (TA_) awarded as "Achitect of the Year" at Middle East Architect Award in Dubai
The architecture firm TA_ has been awarded with two prizes during this year's ceremony of Middle East Architect Awards in Dubai, attended by e-architect: Murat Tabanlioglu and Melkan Gürsel jointly as the "Architect of the Year" and Tabanlioglu Architects itself as "Large Firm of the Year".
Istanbul/Dubai – two out of thirteen awards were handed out to the Istanbul-based firm. When scoring the shortlist, the judges looked at submissions with the best description of company values, design principles as well as the number of successfully completed projects. One judge recognised Tabanlioglu Architects' wide range of work that was "incomparable".
The jury commends that "the firm's ethos consists of researching global and environmental needs and developments and creating a built environment that caters to them. It also has a strong focus on environmental impacts, and strives to make a contribution using new technologies and serving the current and future needs of people, on a national and international scale."
About Middle East Architect Awards
In its 11th edition, Middle East Architect (MEA) once again celebrated projects, firms and architects who are making their mark on the region's architecture industry. This year's MEA Awards ceremony was held at the Ritz Carlton Hotel, DIFC, in Dubai on 21 November, gathering members of the region's architecture community far and wide under one roof. e-architect Directors Isabelle Lomholt and architect Adrian Welch attended this event.
https://www.middleeastarchitect.com
About Tabanlioğlu Architects
TA_ was founded in 1990 by Murat Tabanlioglu and his father, Dr. Hayati Tabanlioglu. Murat Tabanlioglu's affinity for architecture can be traced back to his father's architectural work, which stretches back into the 1950s. Since 1995, he leads the office with Melkan Gürsel as partner.The international office has branches in Istanbul, London, Dubai, Doha, New York and soon in Berlin.
It designs cultural, residential and commercial buildings, industrial sites and urban development projects. These include Turkey's tallest building – Istanbul Sapphire –, the Dakar Congress Center, the Astana Arena in Kazakhstan, the Beyazıt State Library in Istanbul and Istanbul Modern art museum.TA_ has received numerous awards for its work, including the WAF Award, The Plan Award, the LEAF Award and the Cityscape Global Award. http://www.tabanlioglu.com
Nov 28, 2018
Al Fattan Towers Dubai, The Walk, Dubai, United Arab Emirates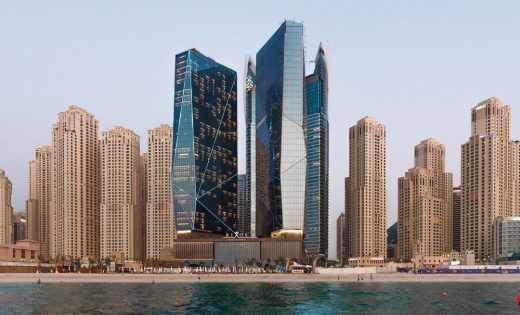 photo © Elif Simge Fettahoğlu
Al Fattan Towers Dubai by Tabanlioglu Architects (TA_)
Located in a vibrant quarter, the mixed use project is mainly composed of a 35-floor apartment block and 30-floor hotel. Open to various vistas and reflections by the ocean, crystalline towers offer 360-degree panorama of the city, on "The Walk", a few steps from the beach.
19 Jul 2018
Exhibition of The Athens Architecture Club, Contemporary Space, Athens, Greece
The Istanbul-based architectural firm is part of the First Annual Exhibition of The Athens Architecture Club with its Project "Lusail Benchmark".
The exhibition is presented by The European Centre for Architecture, Art, Design and Urban Studies in collaboration with the Chicago Athenaeum Museum for Architecture and Design.
Lusail Benchmark Project by Tabanlioğlu Architects: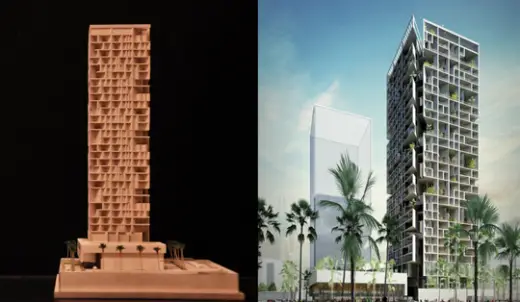 picture courtesy of architects office
Istanbul/Athens. Among 24 architects from all over the world TA_ presents its project model "Lusail Benchmark" at the exhibition. Lusail is a huge urbanization project along the east coast of Qatar, in the northern part of the capital Doha.The aim of TA_s project is to come up with an outstanding design solution to create an instant residential landmark tower which should benchmark Lusail's urban life by blending the indoor and outdoor spaces and transforming the terraces or balconies as expandable indoor living areas. The design calls for a daring, innovative and modern architecture, functional in its distribution, contemporary in its style and sustainable in its components.
This results in a self-generating architectural design that eliminates the excesses of subjective interventions and creates a flexible system that responds to the changing demands without losing the core conceptual spirit.
About the exhibition
Athens is the birthplace of Western architecture and art. To commemorate the founding of Western culture and civilization and to invigorate contemporary art in architecture today, The Chicago Athenaeum is forming "The Athens Architecture Club."The principle of this club also has its tradition in Chicago during the late 19th-Century with "The Chicago Architecture Club" organized by Louis Sullivan, Frank Lloyd Wright, Daniel Burnham, and other leading practitioner of the time. The First Annual Exhibition of The Athens Architecture Club will take place at Contemporary Space Athens. Twenty-five architects will present their artworks including architecture renderings, drawings, sketches, travel sketches, paintings, sculptures, and poetry.
Duration of Exhibition: 11/07-12/08/2018
Days & hours: Wednesday-Sunday, 2.00-9.00 pm
Contemporary Space: Athens 74, Mitropoleos str., Plaka
Entry: free
25 May 2018
Bodrum Loft Wins The Plan Award 2018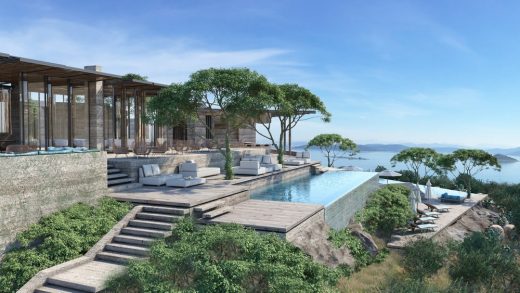 image courtesy of architects
Bodrum Loft Wins The Plan Award 2018
The Turkish architecture firm has been honored with The Plan Award in the category 'Future Hospitality Projects'
17 Mar 2017
Overall Winner at the AR MIPIM Future Projects Awards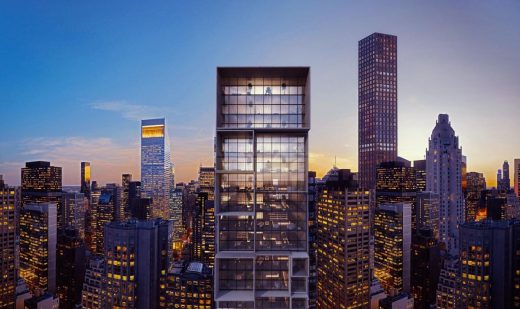 render from AR
MIPIM Architectural Review Future Project Awards 2017
118 E59th Street Residences, New York City, USA
Architect: Tabanlioglu Architects, Melkan Gürsel & Murat Tabanlioglu
Client: Madison Equities
26 Jul 2016
Beyazit Public Library Building Renovation, Istanbul, Turkey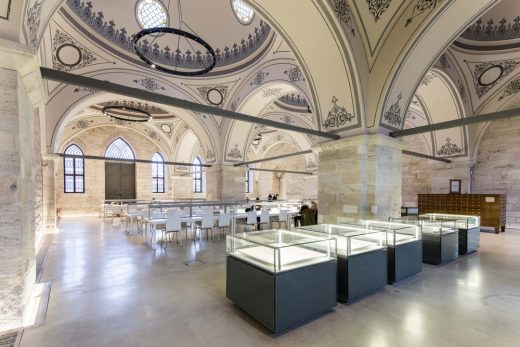 photograph : Emre Dorter
Beyazit Public Library Building
Restoration of one of Istanbul's most prominent libraries, with its rare books and manuscript collection.
Tabanlioglu – Recent Designs Added
Sipopo Congress Center, Malabo, Equatorial Guinea



image from architects
Sipopo Congress Center by Tabanlioglu Architects – added 22 Jan 2012
The rectangular two-storey block is nested in a semi-transparent metal envelop as a shield protecting from strong lights and create an implication of security, protecting the interiors from sharp sun beams yet benefiting the daylight at optimum.
Zorlu Levent Office Tower, Istanbul, Turkey



image from architects
Zorlu Levent Office Tower
Multistorey high-rise office tower is located at the financial district of Istanbul housing several of the world's top financial institutions and other service sector leaders.
15 Nov 2011
Zorlu Center, Istanbul, Turkey
Design: with EAA



image from architects office
Zorlu Center Building
The geometric features of the land are preserved and enhanced by dissimilar triangles forming the outer and inner surface of the shell in combination with the triangular forms of the blocks. The shell roofs the retail and recreation zone as well as the convention hall; through the rips on the landscaped surface, the sunken floors benefit the daylight.
Asmaçatı Shopping and Meeting Point, İzmir, Turkey
Date built: 2010-11



photo from architects
Asmaçatı Shopping + Meeting Point
Located in the largest city of the Aegean Coast of Turkey, the semi-open shopping facility appreciates and joins the lifestyle of Izmir where people prefer to spend time outdoors with respect to warm climate. Inspired by the climate and tradition of spending time outdoors the facility naturally creates leisure zones between shops.
Tabanlioglu – Key Projects
Featured Buildings by Tabanlioglu Architects, alphabetical:
Astana Stadium, Astana, Kazakhstan
Date built: 2009



photo : Cemal Emden
Astana Arena
Business Center, Abay Avenue, Almaty, Kazakhstan
Date built: 007
18 storeys
Dogan Medya Center, Ankara, Turkey
Date built: 2008



image from architects studio
Dogan Medya Center Ankara : new office for media group Dogan
This building is not as large as the Astana Stadium but it is the building that really brought this Turkish architecture practice to world attention – beautifully articulated form, reminiscent of a Rubik's Cube the rectilinear glazed form is animated with overlaid perforate sheethings.
Kanyon, Levent, Istanbul, Turkey
Date built: 2006
Design with The Jerde Partnership



image from Ketchm
Kanyon Istanbul
Levent Loft, Istanbul, Turkey
Date built: 2005-07



image from architects studio
Levent Loft Istanbul
The existing construction primarily started as an office building; the building is re-designed as a residence within the Loft concept. The existing wall separating the building from the two adjacent factories is furbished as a "green wall creating a natural atmosphere.
LOFT Gardens, Istanbul, Turkey
Date built: 2007-10



photo © Hélène Binet
LOFT Gardens Istanbul
Sapphire – Levent Tower, central Istanbul, Turkey
Date built: 2006-10



image from Tabanlioglu
Istanbul Sapphire
Istanbul is a city of youthful dynamism with its eye on the high-tech future and the profits and innovations. Recently, major investments in residential complexes are also contributing to bringing life back to city center; mix-use complexes and high rise residential towers arise or industrial buildings transform into elegant homes, designer lofts or idiosyncratic spots.
More projects by Tabanlioglu online soon
Location: Beyoglu 34430, Taksim, Istanbul, Turkey
Architects Practice Information
The architecture studio is based in Taksim, Istanbul, Turkey
The architecture firm TA_ was founded in 1990 by Murat Tabanlioğlu and his father, Dr. Hayati Tabanlioğlu. Murat Tabanlioğlu's pronounced affinity for architecture can be traced back to his father's architectural work, which stretches back into the 1950s. Since 1995, he, with Melkan Gürsel as partner, has led the firm step by step to international renown. Today TA_ counts more than 100 employees in offices in Istanbul, New York, London, Dubai, and Doha.
The projects designed by Tabanlioğlu Architects range from opera houses and libraries to hotels, arenas, airports, and train stations as well as commercial, residential, and industrial buildings. TA_ has been the firm behind a number of key sites in Turkey.
These include the Atatürk Cultural Center (AKM), Istanbul Atatürk Airport, Istanbul Modern art museum, and Bodrum International Airport. Its redesign of the AKM into the new Istanbul opera house is currently one of Turkey's most exciting architecture projects. In an international context, the firm has been responsible for the Dakar Congress Center and Japan's New National Stadium in Tokyo.
Turkish Architect Studio – design practice listings
Comments / photos for the Tabanlioglu Architects page welcome
Website: www.tabanlioglu.com.tr