RIBA Events 2022, Architecture Gallery London, UK Buildings, British Architects News
RIBA News & Events 2022
Royal Institute of British Architects Exhibition + Talks + Events in London, England, UK
17 January 2022
RIBA UK News in 2022
2021 ended with uptick in confidence– RIBA Future Trends December 2021
The Royal Institute of British Architects (RIBA) has published the latest Future Trends survey results, a monthly report of the business and employment trends affecting the architects' profession.
In December 2021 the overall RIBA Future Trends Workload Index remained in positive territory and rose six points to a balance figure of +18. Looking ahead to the coming three months, 29% of practices expect workloads to grow, 59% expect them to remain the same and 12% expect workloads to decrease.
Throughout 2021, the RIBA Future Trends Workload Index remained in positive territory, hitting a high of +31 in June, and a low of +3 in January. For the year, the average index figure was +21. This compares to -7 in 2020.
December saw actual workloads reported to be 6% greater than 12 months previous. All practice sizes remained confident about future workloads, as did all regions. The Housing, Commercial, and Public Sectors are expected to grow over the coming three months, however, the outlook for the Community sector remains pessimistic.
In December, the private housing sector posted a balance figure of +14, up one point from November. Consistently the strongest sector during the year, it averaged a balance figure of +25 in 2021, and a high of +42 (in May). The commercial sector recovered from the previous month's fall, with a December balance figure of +12, up 5 points.
Rising 3 points from November's balance of +2, the public sector again matched the sector's modest 2021 high of +5. The community sector remained negative, with a -1 balance score, up two points from the previous month's -3.
Small practices (1 – 10 staff) posted a positive balance figure of +15, up 6 points from November's figure of +9. Large and medium-sized practices (11 – 50 and 51+ staff) continue to show consistently high levels of optimism. The December balance figure for mid to large-sized practices was +38, up from +32 the previous month.
2021 ended with all regions being positive about workloads for the first quarter of 2022. London remains optimistic about future workloads, but that optimism softened as the year ended. With a balance figure of +7, December saws a 19 point drop in confidence when compared to November.
The North of England remains firmly positive with a balance of +28, up from +24 the previous month. During 2021, the North of England was the most optimistic region, on average. Wales & the West posted the highest balance score this month, ending a year of optimism for the region with a balance figure of +26. After a dip in confidence last month, the South of England returns to optimism with a Future Workload Index of +13. The Midlands & East Anglia (+15) also ends the year on a positive note.
In terms of staffing:
· The RIBA Future Trends Permanent Staffing Index has risen from 0 to +8. This increased balance score is due solely to fewer practices expecting to see a decrease in the number of permanent they employ.
· Overall, 13% of practices expect to employ more permanent staff over the coming three months, whilst 5% expect to employ fewer. 83% expect staffing levels to stay the same.
· With a combined balance figure of +48, expectations for staff recruitment remains highest among medium and large-sized practices (11+ staff), 46% of whom expect numbers to increase (up 8% from November), while just 4% expect a decrease (down from 19%).
· Though also positive, small practices (1 – 10 staff) remain more cautious in their plans for recruitment, with a balance figure of +3. Nevertheless, this marks a recovery from November's figure of -3.
· In December, the regional picture for permanent staffing picture strengthened with no region being pessimistic about future permanent staffing levels.
· London and the North of England both returned an index figure of +11, the South posted a figure of +10 and Wales & The West + 9. The Midlands & East Anglia has returned a zero balance figure this month.
· The Temporary Staffing Index fell back somewhat in December, closing the year at +3.
· This month personal underemployment fell by one point to 13%.
RIBA Head of Economic Research and Analysis, Adrian Malleson, said:
"2021 ended with a small uptick in confidence as, on balance, practices continue to be optimistic about coming workloads.
After the unprecedented difficulties of 2020, 2021 saw a recovery in confidence and workloads led by the housing sector, followed by the commercial sector.
London, the UK's largest architecture market by far, saw the biggest drop in confidence at the start of the pandemic and took the longest to regain confidence. However, by the end of 2021 London had seen ten successive months of confidence in future work. All regions are now optimistic with the North of England and Wales & The West consistently outperforming other regions throughout the year.
Risks for 2022 remain, however, with ongoing challenges around the availability and cost of construction products, a shortage of skilled tradespeople, planning delays, rising PII costs, a looming cost of living crisis that may dampen domestic demand, and risks to the macro-economy from weak growth and rising inflation.
The effects of the Omicron variant are yet to be fully realised, however, early indications suggest that despite very high infection rates, the hit to the economy will be significantly less than that of previous waves.
The commentary received gives a mixed picture. On one hand, practices describe how material cost inflation, twinned with shortages of both materials and people, is causing project delays and making tendering increasingly difficult. On the other, practices report full pipelines of work and healthy levels of new enquires. For some, 2021 has been among their busiest years, with enquiries having to be turned away. There are looming challenges, but overall architects are optimistic about the months ahead.
RIBA is reporting findings to Government and working with other bodies in the built environment to monitor ongoing trends. We continue to be on hand, providing support and resources to our members."
11 January 2022
RIBA 66 Portland Place in London, UK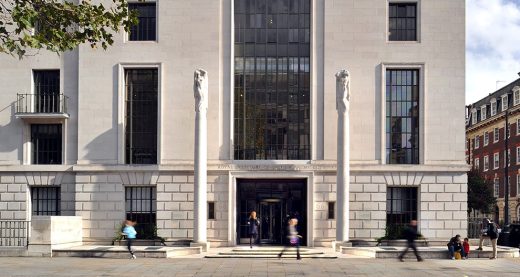 RIBA London HQ Redevelopment Architect
RIBA seeks practice to lead London HQ redevelopment
Tuesday 11 January 2022 – The Royal Institute of British Architects (RIBA) is seeking Expressions of Interest (EOI) from RIBA Chartered Practices for the design and planning of a comprehensive refurbishment of 66 Portland Place in London.
The winning team will lead the project to deliver a fully accessible building that reflects the RIBA's commitment to climate action whilst providing flexible facilities for members, staff and visitors.
As Lead Architect, the selected practice will help to develop design options, costs and feasibility for the full refurbishment of the building. It will be expected to manage the project, co-ordinate the design team members, and determine next steps of the strategic masterplan.
RIBA Chartered Practices are invited to submit their Expressions of Interest, outlining their approach, relevant skills, team roles, case studies and references by 2pm GMT on 1 February 2022.
The winning team will be selected from a shortlist of up to six, by a panel comprising: Simon Allford, RIBA President; Simone de Gale, RIBA Board member and Honorary Treasurer; Liam McConnell, RIBA Head of Estates & Facilities; Murray Orr, RIBA Board member (Business & Enterprise); Jack Pringle, Chair of the RIBA Board; MaryAnne Stevens, RIBA Board member (Heritage); Alan Vallance, RIBA Chief Executive and Sarah Williams, RIBA Architect Adviser. Each shortlisted team will receive £5,000 + VAT.
RIBA President, Simon Allford, said:
"This presents a great opportunity for a practice to join our team and play a key role in the transformation of 66 Portland Place into an accessible 21st century building, and an exemplar of re-use and sustainable design. The building will be a physical stage for our 'House of Architecture' concept – a space where members, visitors and RIBA colleagues can find inspiration, stimulation and make connections. I encourage all Chartered Practices to register interest, and help deliver us a rejuvenated home, fit for the present and the future."
RIBA Architect Adviser, Sarah Williams, said:
"This is an exceptional opportunity to help facilitate RIBA's aspirations for the masterplan and design of an exemplary refurbishment of its Grade II* listed building at 66 Portland Place. It's critically important that we ensure its continuation, relevance and legacy for future generations and I very much look forward to being part of the process."
For more information visit here.
RIBA London Events 2022 information from The Royal Institute of British Architects
Location: 66 Portland Place, London, England, UK
Previously on e-architect:
RIBA UK News Archive
RIBA News & Events 2021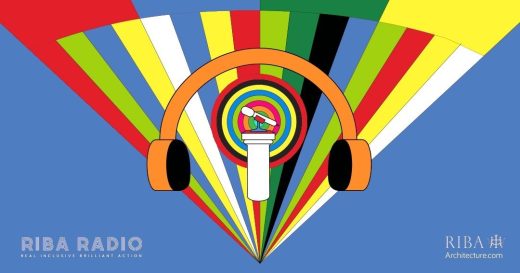 RIBA announces winners of 2020 President's Medals
RIBA President's Medals Student Awards 2020
RIBA News & Events 2020
RIBA News 2019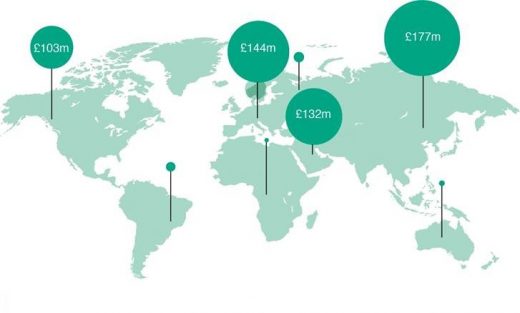 National Museum of African American History and Culture building: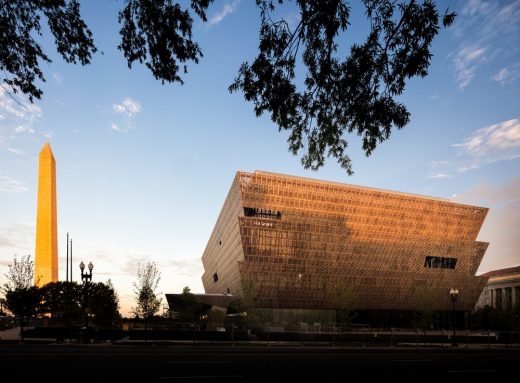 photo © Darren Bradley
RIBA Gold Medal for Architecture
London Architecture Events
Bartlett School of Architecture Event
Comments / photos for the RIBA News & Events for 2022 page welcome