Hopkins Architects, Building Photos, UK Architecture Studio, English Design Practice News
Michael Hopkins Architects
Buildings by Michael Hopkins & Partners, London, England, UK Architecture Studio Information
post updated 28 June 2023
Hopkins Architects
Hopkins Architects News
28 June 2023
New AELTC Indoor Courts, Somerset Road, southwest London, England, UK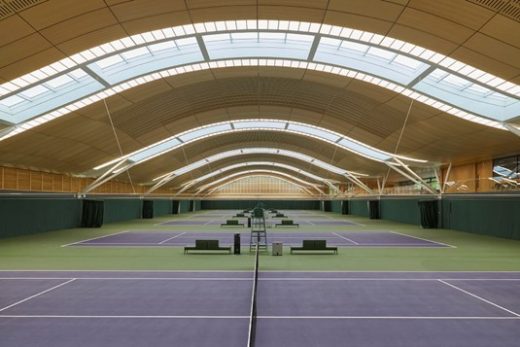 photo : Janie Airey / Airey Spaces
New AELTC Indoor Courts, Somerset Road, London
21 July 2022
100 Liverpool Street London Workplace, City of London, England, UK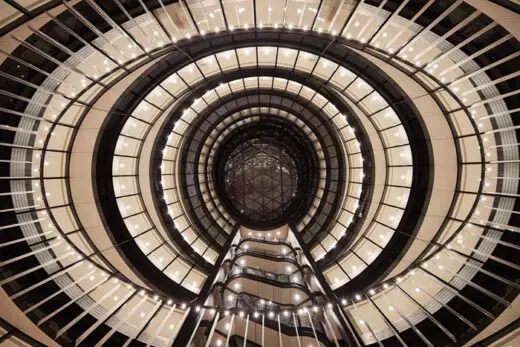 photograph © Janie Airey
100 Liverpool Street
This refurbishment project transforms a former 1980s office building with deep floor plates into a high-quality, flexible commercial building fit for the 21st century. Its approach to reusing the existing building demonstrates clear strategic thinking, keeping what could be salvaged, unpicking what could not, and adding what was necessary.
18 May 2022
The Pears Building at Royal Free Hospital, London, England, UK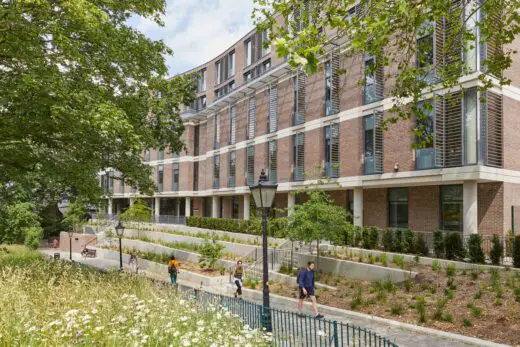 photo : Janie Airey / Airey Spaces
The Pears Building at Royal Free Hospital
The Pears Building is a new state-of-the-art joint venture between UCL and the Royal Free Charity, co-locating research and treatment facilities in a distinctive new building which signals its ambition. Designed by Hopkins Architects, the Pears Building allows for multi-disciplinary research, and the rapid translation of findings into first-in-human clinical trials.
14 Jun 2018
Hopkins House Awarded Grade II* Listing
The innovative Hopkins House in North London has been awarded a grade II* listing by the UK government.
Located at 49b Downshire Hill the High-Tech Hampstead home and workspace was designed by architects Michael and Patty Hopkins.
The property was built as their home in 1976.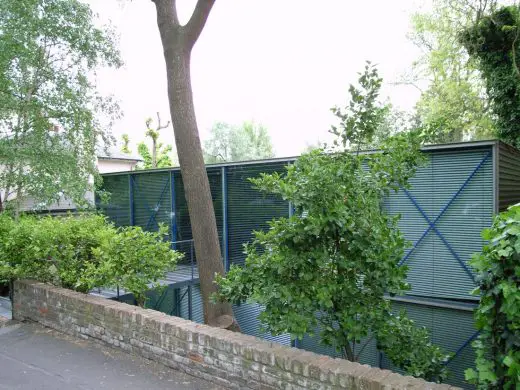 photo by Steve Cadman from London, U.K. – A High-Tech House, CC BY-SA 2.0, https://commons.wikimedia.org/w/index.php?curid=45382656
The architects described this High-Tech house in London thus:
"The leafy street of Regency villas suggested the detached form of the building. Its footprint was defined by building restriction lines, leaving a 10 m x 12 m rectangle on two levels. From the front, however, the house appears to be single-storey, because the site is 2.5 m below the road. The main entrance is at first-floor level across a footbridge, spanning a slope down to the garden level."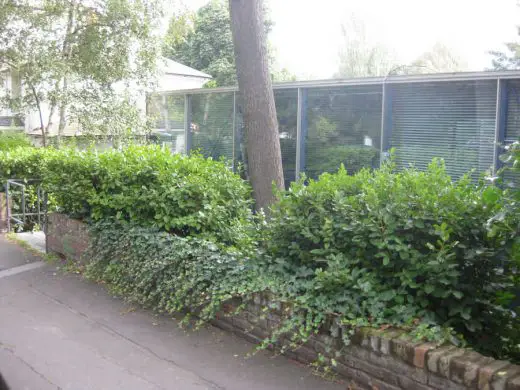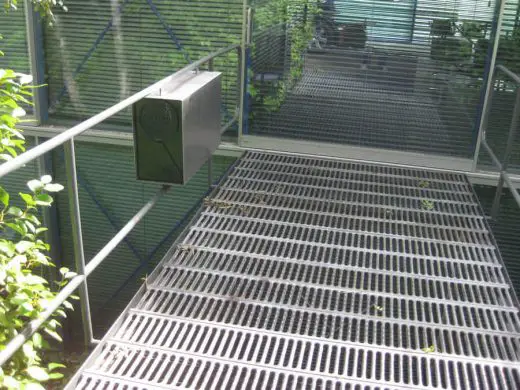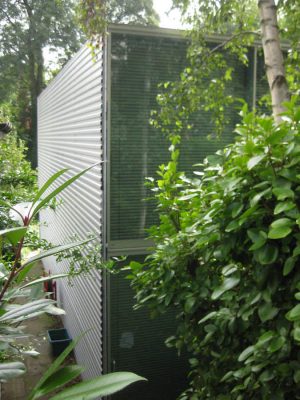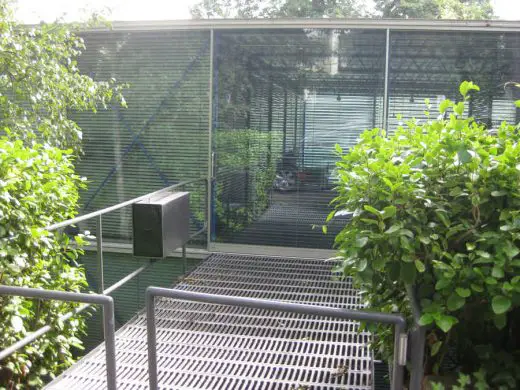 Hopkins House photographs © Adrian Welch (above) taken on 17 Sep 2011.
22 Mar 2018
RIBA Southeast Awards Shortlist in 2018
The Kai Yong Yeoh Building, Brighton College, Brighton & Hove is one of fourteen buildings shortlisted for RIBA Southeast Awards 2018 by the Royal Institute of British Architects judges. There were 43 buildings entered in the region, which covers Kent, Surrey and Sussex.

photo © Simon Kennedy
Michael Hopkins
A Personal View
What are the key buildings in this strong oeuvre? My view would be that the Hopkins House (1976) was the precursor, more a springboard than a prototype. It expressed the dominant UK style at the time, Hi-Tech. The house paid massive homage to Ray & Charles Eames so you could argue that Michael & Patti Hopkins became the English equivalent of the Eames architects at this point. The house clearly had a close relationship with the earlier Hi-tech London house (1967) by Richard & Su Rogers and Norman Foster & Wendy Foster.
But as they worked with other building types a variety of styles emerged. Most eye-catching is probably the white tent devised for Schlumberger (seen at the same time in their own Studio) which reached its climax at the Mound Stand where it became more curvaceous and where the radiant seams appear to be much repeated. This tent-like concept is probably the prime innovation for contemporary western architecture by Michael Hopkins as the hi-tech house simply emulated an established style.
Michael Hopkins' House





photographs © Isabelle Lomholt – scans from 1990



photographs © Isabelle Lomholt – scans from 1990
Other patterns emerge early on – hi-tech cabling and expressed structure similar to Rogers, Foster and Grimshaw but with a certain heaviness, eg the nodal castings at Bedfont Lakes or the window bays at Bracken House. Brick is also a common feature from Glyndebourne to the Inland Revenue Centre with timber becoming more common in later works such as the Norwich Refectory. But then stone also is frequently used from Queens College to Sherborne so Hopkins Architects can't really be accused of being overly repetitive: they show a healthy eclectism in materials, style and form.
The frequent use of the white tent has been criticised by some for showing a lack of responsiveness to location but my opinion is there is too much invention in western architecture over the last few decades and it is entirely appropriate that once architects and engineers have worked extremely hard to devise a system that works it is worth repeating and perfecting.
I feel that as the briefs for some massive buildings came along the architects struggled to fully modify their design to apply appropriate scale and modelling. Buildings such as Schlumberger and the Mound Stand are strong concepts that work from macro to micro. The early Greene King building and the later Wellcome Trust Gibbs Building aren't elegant enough, a level of articulation was missing which makes them good but not brilliant buildings. I struggle with many elements of Portcullis House too, the massive dark brooding chimneys and heavy patterned roof are at the opposite end to the elegant floating roofs of the Mound Stand and Schlumberger.
The strongest buildings are interspersed within the chronology of Hopkins Architects' works suggesting a journey of investigation with successes and maybe some wrong turns. The David Mellor Cutlery Factory (1989) appeared whilst I was studying architecture, it was referenced by many suggesting something special; for me it was outstanding as an elegant but unostentatious building. Simple contextual stone base with a delicious gap above, then the conical floating roof topped off by a delicate lantern. Hopkins achieves something here that the other British Hi-Tech architects didn't, something softer and more responsive to the human pysche.
Another highly successful building is a concurrent project, also for David Mellor (1991), in Shad Thames. I worked here for Conran (CDP at the time) and although this building is completely rectilinear compared to the Cutlery Factory it is just as elegant. The Kahnsian articulation of stair/lift core set off and back from the main block using glass is accomplished and the expression of the concrete structure is clear and successful.
After this there is quite a gap – past buildings that seem rather soulless such as Wellcome Trust Gibbs Building – until 2004 when the Norwich Cathedral Refectory Centre appears. Although bulky from some angles the contrast of old stone with new metal and timber is clever and subtle. The dominant feel is a move to use timber – probably for sustainable reasons – but the structure is expressed in a clear and elegant way, just like the Shad Thames building used concrete. Timber structure or cladding becomes a recurrent theme in subsequent buildings – Alnwick, Skipton and the Jubilee Campus. These more recent buildings suggest a return to the more approachable and human style of the Mound Stand and the Cutlery Factory.
Hopkins stands with Rogers, Foster, Grimshaw, Horden and Wilkinson as one of the English Hi-Tech architects that went on to develop a less doctrinaire approach to buildings. Ultimately Hopkins Architects' buildings have proved responsive to Clients and context and provide a welcome contemporary antidote to the all-too-common British traditionalism in architecture.
Comments re our brief critique of Hopkins Architects oeuvre welcome
Michael Hopkins Architect : main page with news + key projects
Hopkins Architects – Buildings
Designs by Hopkins Architects, chronological:
Cricket Stadium, Pune, India
2008-
55,000-seater stadium
VeloPark, Olympics Site, London, UK
2007-11
Nicosia Cultural Centre, Cyprus
2007-
Chemistry Building, Princeton University, New Jersey, USA
2005-10
Kroon Building – School of Forestry & Environmental Studies, Yale University, New Haven, Connecticut, USA
2005-
Northern Arizona University – Advanced Research & Development Facility, Flagstaff, Arizona, USA
2003-
New Science Building, Bryanston School, Blandford, Dorset, southwest England
2002-07
Shin-Marunouchi, Tokyo, Japan
2001-07
National Tennis Centre, Roehampton, southwest London, UK
1999-2007
Alnwick Gardens Visitor Centre, Northumberland, northeast England
2003-06
Evelina Children's Hospital, Lambeth Palace Road, Lambeth, south London
1999-2005
Ickworth House, Bury St Edmunds, Suffolk, southeast England
2005
Ambulatory Cancer Care Centre, Totttenham Court Road, central-north London
2005
Utopia – Broughton Hall, Skipton, Yorkshire, north England
2001-05
Wellcome Trust Gibbs Building, Euston Road, north London, UK
1999-2004
Norwich Cathedral Refectory Centre, Norwich, Norfolk, southeast England
1995-2004
Inn the Park, St James' Park, Westminster, central London, UK
1998-2004
GEK-Terna HQ, Athens, Greece
2000-03
Haberdashers' Hall, City of London, England
1996-2002
National College for School Leadership, University of Nottingham, England
2000-02
Manchester Art Gallery – redevelopment + new gallery, Manchester, north England
1994-2002
Forum building, Norwich, Norfolk, southeast England
1996-2001
Hampshire County Cricket Club, Southampton, Hampshire, south England
1997-2001
Goodwood Racecourse, Goodwood Estate, Sussex, southeast England
1997-2001
Wildscreen@Bristol, Bristol, southwest England
1995-2000
Charterhouse – Sheltered Housing, Charterhouse, City of London, UK
1994-2000
Portcullis House – Parliament building, Westminster, London, UK
1989-2000
Pilkington Laboratories, Sherborne School, Dorset, southwest England
1995-2000
Jubliee Campus, University of Nottingham, central England
1996-99
Westminster Underground Station, Westminster, London, UK
1990-99
Our Dynamic Earth, Holyrood, central Edinburgh, Scotland
1990-99
Saga Group HQ, Folkestone, Kent, southeast England
1996-98
Lady Sarah Cohen House, London, UK
1993-96
Emmanuel College – Queen's Building, Cambridge, southeast England
1993-95
Buckingham Palace Ticket Office, Green Park, west London, UK
1994-95
Inland Revenue Centre, Nottingham, central England
1992-95
Glyndebourne Opera House, Glyndebourne, Sussex, south England
1989-94
New Square building, Bedfont Lakes, Feltham, Middlesex, south England
1989-92
Bracken House, City of London, England
1987-92
Schlumberger Research Centre, Cambridge, southeast England
1982-1992
David Mellor Offices & Showroom, Shad Thames, southeast London, England
1988-91; later converted to Conran shop + offices
David Mellor Cutlery Factory, Hathersage, nr. Sheffield, Yorkshire, England
1988-89
Solid State Logic, Begbroke, Oxon, Oxfordshire, south England
1986-1988
Mound Stand, Lord's Cricket Ground, London, UK
1984-87
Fleet Velmead Infants School, Hampshire, south England
1984-86
Hopkins Studio, Marylebone, northwest London, UK
1984
Patera Building System, England
1980-82; 85
Remaining Patera Buildings are at 27, Broadley Terrace, London NW1, the offices of Michael Hopkins and Partners,
and at the east end of London City Airport near Canary Wharf, east London, England – below: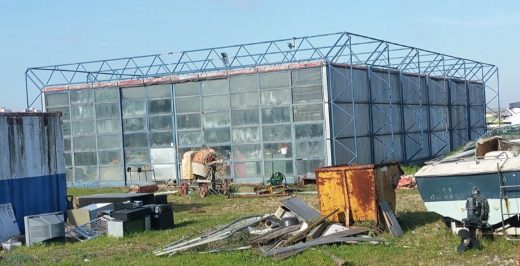 photo © Colin Pugh
Greene King Brewery – Draught Beer Cellars, Bury St Edmunds, Suffolk, England
1977-80
Hopkins House, Hampstead, north London, UK
1975-76
More architecture projects by Hopkins Architects online soon


Dynamic Earth, overview image © Adrian Welch


Dynamic Earth, south-east view – 2001 image © Adrian Welch
Location: 27 Broadley Terrace, London NW1 6LG, England, UK
London NW1 Architects Practice Information
Michael Hopkins & Partners studio based in Broadley Terrace, London, UK
Michael & Patricia Hopkins – RIBA Gold Medal Winner 1994
Evelina Childrens Hospital – Stirling Prize 2006
London Architectural Designs
London Architecture Designs – chronological list
London Architect – design practice listing on e-architect
London Architecture Designs – architectural selection below:
Houses of Parliament Restoration and Renewal Programme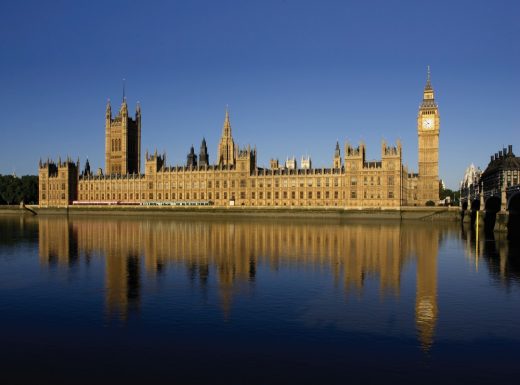 photograph © UK Parliament
Houses of Parliament Restoration and Renewal
NoMad London, 4 Bow St, Covent Garden, WC2E 7AT
Design: Roman and Williams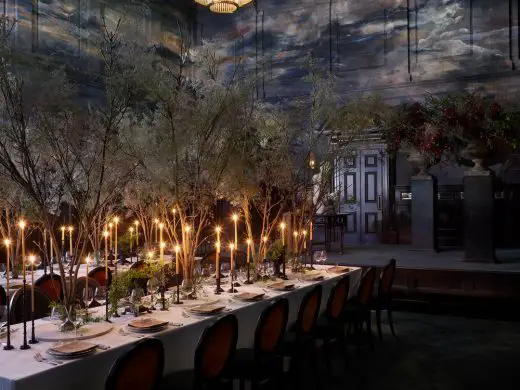 photograph : Simon Upton
NoMad London Hotel, Covent Garden
London Architecture : news + key projects
Comments / photos for the Hopkins Architects page welcome