MVRDV San Francisco Architecture Event, Seminar USA, SF Bay Area Architects News
MVRDV Presents 5 Recommendations For a Resilient Future
5 Recommendations For a Resilient Future in the SF Bay Area in California, USA
Sep 15, 2018
5 Recommendations For a Resilient Future
MVRDV Presents 5 Recommendations For a Resilient Future in the San Francisco Bay Area
On September 12th at the Global Climate Action Summit in San Francisco, MVRDV presented a new report that offers 5 recommendations to Bay Area officials on the region's plans for a resilient future.
The report is titled Too Much + Too Little, and was created by MVRDV as part of the NL Resilience Collective, a collaboration with Deltares, Goudappel Coffeng, and ONE architecture. Its goal is to help officials in the United States appreciate the Dutch approach to water management and integral design—an approach that has developed over centuries of dealing with water in a country where around 26% of the land is below sea level. This expertise could be invaluable for the Bay Area, a heavily populated region that is at risk from sea level rise and the effects of natural disasters.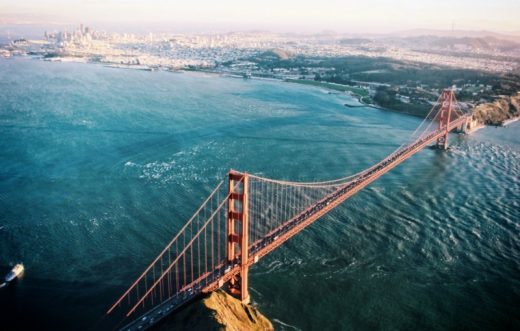 image © 2018 Kubany Judlowe
MVRDV Presents 5 Recommendations For a Resilience
The 5 key recommendations made in the report are:
1. Update long-term plans to include water management and climate adaptation, integrating resiliency proposals into existing plans for issues such as housing and transport. Dealing with these issues separately leads to suboptimal or even counterproductive strategies.
2. Install a Bay Area Resiliency Commissioner, whose role will be to develop an integrated resiliency plan, to facilitate open access to relevant information, and to stimulate regional stakeholders to take action.
3. Understand your system. You can't manage or improve what you don't know, so it's important to invest in data collection and monitoring systems for components of the region's existing water system such as groundwater levels, surface water quality, and discharge and pumping locations.
4. Develop a set of design principles for local communities across the bay, collectively creating integrated design strategies that demonstrate how water infiltration, green spaces, active transportation, and liveable neighbourhoods can be tied together. Empowering communities with the knowledge and tools to act is crucial, and showing them how climate change already affects daily life can help to introduce a sense of urgency.
5. Start both big and small, to tackle the Bay Area's huge resiliency challenges from the bottom-up and the top-down simultaneously. To bridge the gap between these two approaches, a knowledge centre should be developed to enable the collection and sharing of information between the government, the public, academics, and the private sector.
"The NL Resilience Collective is an initiative that shows the power of integrative thinking and collaboration between government, designers and engineers that the Netherlands is well-known for," said MVRDV principal and co-founder Nathalie de Vries. "This way of working is the reason that we can tackle complicated, large-scale spatial problems by creating solutions that are beneficial for society as a whole."
The report builds on MVRDV's experience of taking part in the recent Resilient By Design competition held for the Bay Area, which resulted in 9 winning projects for sites throughout the region that will create awareness and conversation among locals, and become important test cases for resilient design. However, MVRDV and the NL Resilience Collective believes that successful resilient design also requires an approach that is both comprehensive (treating the entire region as a single system) and holistic (incorporating water management and climate change strategies into other plans for the region's development).
The Global Climate Action Summit aims to provide a launchpad to new initiatives that combat climate change and its effects, and to celebrate the achievements already made in this area by states, regions, cities, companies, investors, and citizens. MVRDV director Nathalie de Vries attended the summit with Senior Project Leader Kristina Knauf as part of a Dutch delegation that included 50 companies working in sectors such as energy, infrastructure, transport, manufacturing, and research.
"What the Bay Area is missing is an overarching approach, one that spans from Napa Valley to San Jose," said Henk Ovink, the Dutch water ambassador and a former member of President Obama's Hurricane Sandy Rebuilding Task Force. "Right now, the issue is addressed by communities, cities, counties and the state separately. The problem with water is that it doesn't stop at any man-made border. My solution too easily becomes my neighbour's problem."
Too Much + Too Little hopes to provide the impetus to adapt the existing approach, and unite the Bay Area with a resiliency strategy that is more collaborative, more holistic, and—most importantly to the many Bay Area residents who are at risk— more successful.
MVRDV was set up in 1993 in Rotterdam, The Netherlands by Winy Maas, Jacob van Rijs and Nathalie de Vries. MVRDV engages globally in providing solutions to contemporary architectural and urban issues. A research-based and highly collaborative design method engages experts from all fields, clients and stakeholders in the creative process. The results are exemplary and outspoken buildings, urban plans, studies and objects, which enable our cities and landscapes to develop towards a better future.
Early projects by the office, such as the headquarters for the Dutch Public Broadcaster VPRO and WoZoCo housing for the elderly in Amsterdam lead to international acclaim. 200 architects, designers and other staff develop projects in a multi-disciplinary, collaborative design process which involves rigorous technical and creative investigation.MVRDV works with BIM and has official in-house BREEAM and LEED assessors. Together with Delft University of Technology, MVRDV runs The Why Factory, an independent think tank and research institute providing an agenda for architecture and urbanism by envisioning the city of the future.
MVRDV Presents 5 Recommendations For a Resilient Future image / information received 150918
MVRDV Architects, The Netherlands
Location: San Fransisco, CA, USA
San Francisco Building News
San Francisco Architecture News
San Francisco Architecture Tours by e-architect
San Francisco Architectural Designs – chronological list
Waverley, Palo Alto
Design: Ehrlich Yanai Rhee Chaney Architects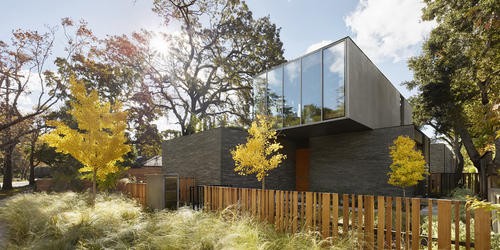 photograph courtesy of The Chicago Athenaeum
Conemporary Palo Alto House
Hanover Page Mill Associates, LLC, Stanford Research Park, Palo Alto, CA, USA
Design: Form4 Architecture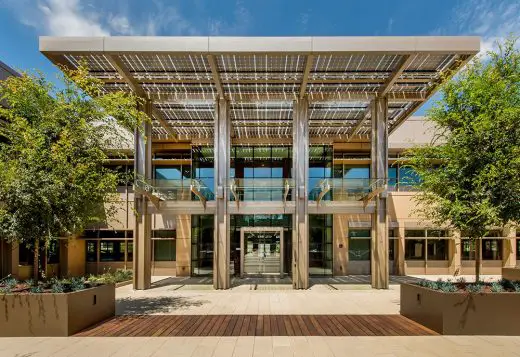 photo courtesy of The Chicago Athenaeum
Hanover Page Mill Palo Alto Building
San Francisco Architect Offices
The Italian Swiss Colony Building Lobby – AIA SF Award
Architects: jones | haydu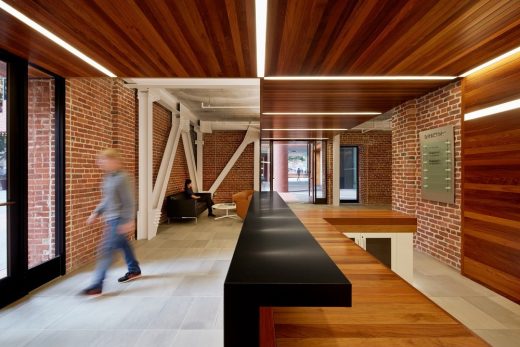 photograph : Matthew Millman
The Italian Swiss Colony Building Lobby
SOMA Loft Residence
Architects: Studio VARA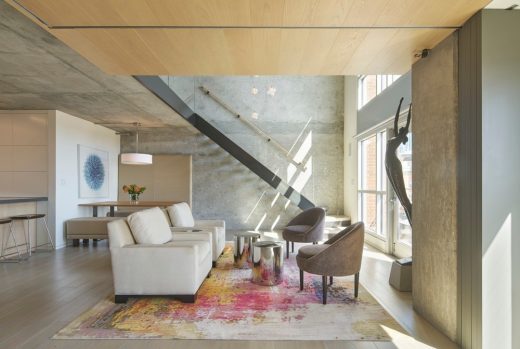 photograph : Bruce Damonte
SOMA Loft Residence
American Architecture : major developments + designs
California Architecture : building images
San Francisco Buildings : A-Z list, no images
Comments / photos for the San Francisco Architecture Events page welcome