Croatia architecture news 2023, Building projects architects, Construction design, Property images
Croatia Architecture News
Southeast Europe Building Designs – Adriatic Built Environment Updates
post updated 14 November 2023
Croatia Architectural Design News + Key New Property Designs, alphabetical:
Croatia Architectural News
19 May 2023
Residential Block Park Kneževa, Zagreb
Design: 3LHD architects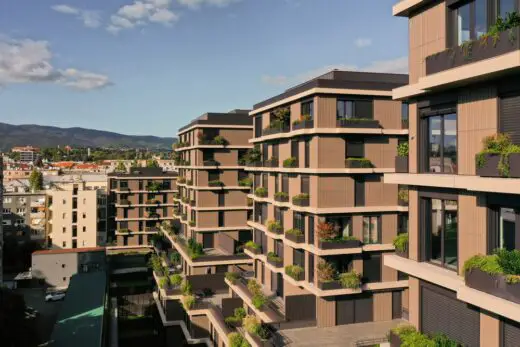 photography : Jure Živković
Residential Block Park Kneževa
Residential Block Park Kneževa provides a pedestrian link between Branimirova and Bornina Streets and access to public facilities in the block interior. Buildings inside the block are surrounded by a park, in interaction with the greenery due to their variable heights and floor plans.
2 November 2022
Croatia Inspireli Competition for students, Starigrad Paklenica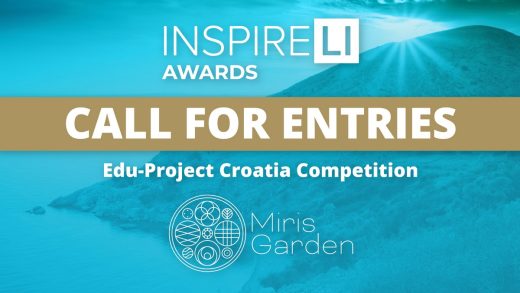 image courtesy of architects practice
Edu-Project Croatia / Miris Garden competition
18 Apr 2022
Infobip, Zagreb
Design: 3LHD architects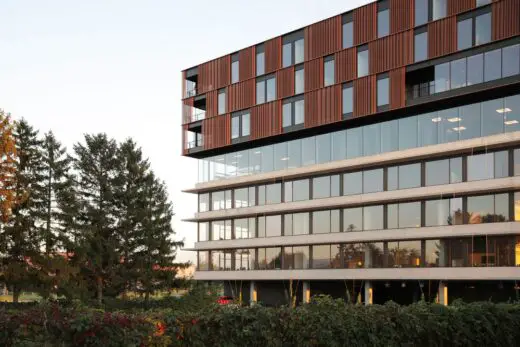 photography : Jure Živković
Campus Infobip Zagreb
Infobip is a unicorn IT company based in Vodnjan, Istria, where it also built its first campus. The company's rapid growth has spawned the need for a new hybrid building in Zagreb.
19 Apr 2021
Rimac Campus, Sveta Nedelja, Zagreb County
Design: 3LHD architects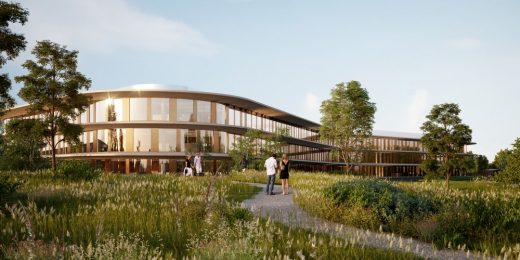 visualization : Mario Harni, Branimir Turčić
Rimac Campus, Sveta Nedelja
The Rimac Campus is located 16 km from the centre of Zagreb, Croatia's capital city. It sits in a unique position as it is surrounded by a natural landscape yet still well connected to the highway and airport.
8 Feb 2021
Lukoran Residential Villas, Ugljan
Architects: 10 Design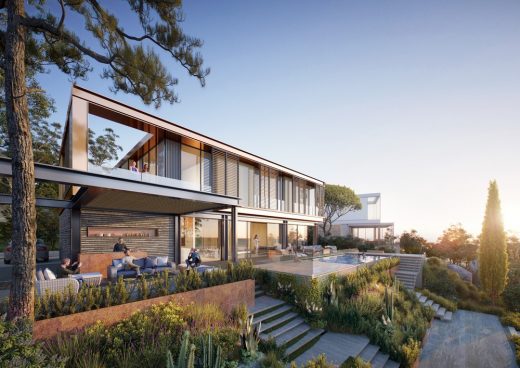 visualization : Frontop
Lukoran Residential Villas
International architecture practice 10 Design is leading on the masterplan and architectural design for the residences and beach house within the luxury Lukoran Resort set on the island of Ugljan, Croatia. The team has been commissioned by SITNO Holding Real Estate to produce the first phase of the 77,000sqm site, following an international design competition.
More Croatia Architecture News on e-architect soon
Croatia Architecture News 2020
9 Oct 2020
Grand Park Hotel Rovinj – winner of the "Hotel Property Award 2020":
Design: 3LHD architects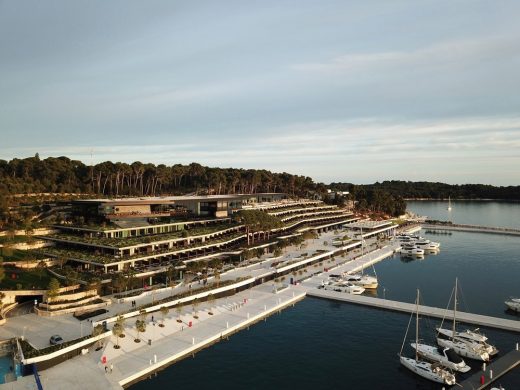 image courtesy of architecture office
Grand Park Hotel Development Rovinj
Grand Park Hotel Rovinj is a viewpoint for the most beautiful stage on the Adriatic. No matter where he is in the hotel, the guest gets the impression he is staying in a park overlooking Rovinj, St. Euphemia, the island of St. Catherine and the most beautiful sea sunset.
Updated 14 June 2020
Urania, Zagreb
Design: 3LHD architects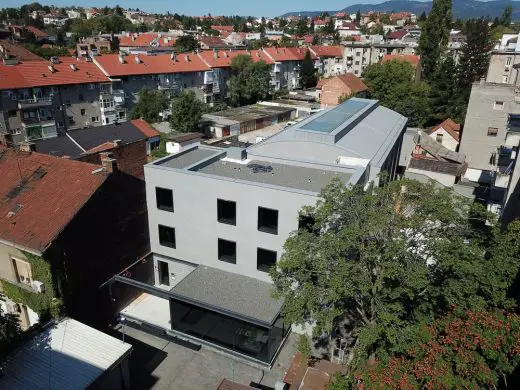 photo : Jure Živković
Urania Office Spaces in Zagreb
Urania Cinema/Theatre is one of numerous old cinema buildings built in the city of Zagreb in the early 20th century. Those cinemas were spread within the urban blocks across Zagreb's Downtown.
More contemporary Croatia Architecture News online here at e-architect soon
Croatia Architecture News 2018 – 2019
14 Jan 2019
Grand Park Hotel Rovinj, Rovinj
Design: 3LHD architects, Zagreb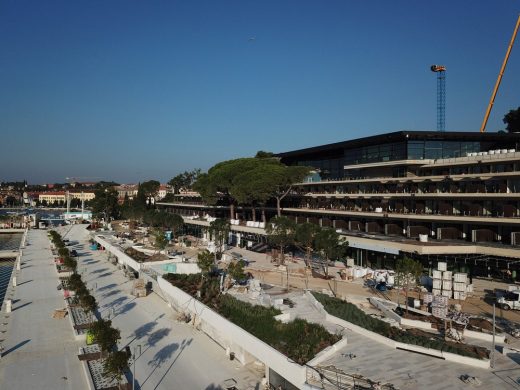 photo courtesy of architects
Grand Park Hotel Rovinj Building
Due to its importance, the project was given the status of a strategic investment project in Republic of Croatia.
Croatia Architect
Croatia Architect office listings on e-architect
22 Oct 2018
Issa Megaron, Vis island
Architects: Proarh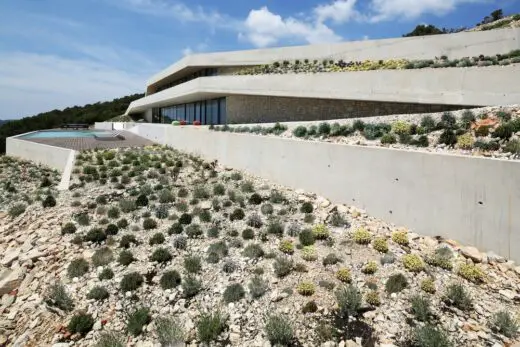 photography: Miljenko Bernfest and Damir Fabijanić
New House on Vis island
This residential property project is dealing with questions regarding the context of the site boundary, envisioned on the plot that is read as a ''void '', blank space- deception is that context is non-existent. The assignment was to design a house for a temporary family retreat on a site without infrastructure, at the same time completely satisfying the needs of the user.
24 Jan 2018
ResoLution Signature Restaurant
Design: 3LHD architects, Zagreb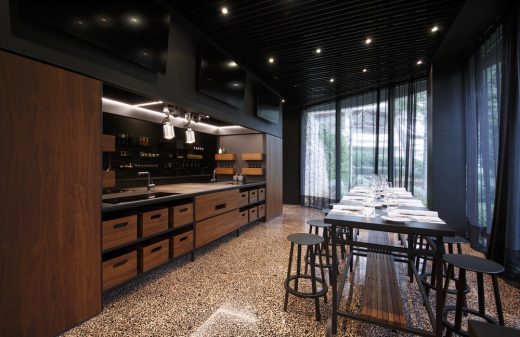 photograph : Jure Živković
ResoLution Signature Restaurant in Rovinj
A few years after the opening of Hotel Lone, Restaurant L – one of three restaurants in the hotel, was rebranded as ResoLution Signature Restaurant. 3LHD was involved in the transformation of a part of the restaurant space into a show cooking kitchen that will be used for presenting new techniques to chefs, for cooking schools, teambuilding activities etc.
More contemporary Croatia Architecture News online soon
Croatia Architecture News 2017
14 Nov 2017
Franjo Tuđman International Airport, Zagreb
Architects: Kincl d.o.o., Neidhardt arhitekti d.o.o., IGH Projektiranje d.o.o.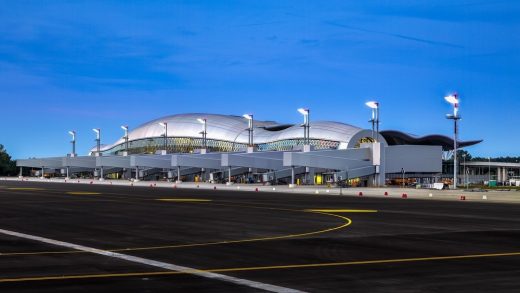 photo © Josip Skof
Franjo Tuđman International Airport Zagreb
In 2008, an international architectural design competition was held to select the best project for the New Passenger Terminal at Franjo Tuđman International Airport Zagreb. In order to ensure architectural excellence, an international competition jury invited ten world-renowned architects together with ten acknowledged Croatian architects to participate, ultimately awarding first prize and commission to the entry designed by Croatian authors-architects Branko Kincl, Velimir Neidhardt and Jure Radić.
21 Jul 2017
One Suite Hotel in Srebreno, Mlini, Srebreno
Architect: 3LHD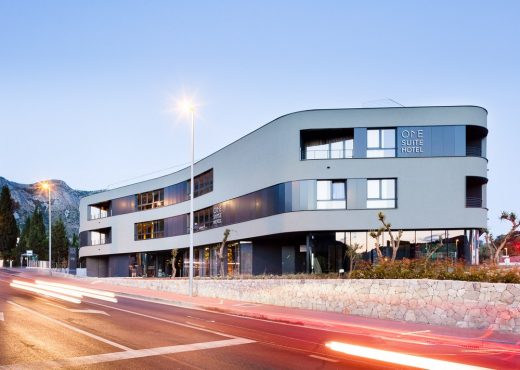 photograph : Marko Ercegović
One Suite Hotel in Srebreno
The One Suite Hotel is situated in Srebreno, half way between Dubrovnik and the Čilipi airport. It is a meeting place for the local residents and a new focal point of Župa Dubrovačka, representing an added value in a lively business and commercial zone of the town, available to everybody, not just hotel guests.
21 Apr 2017
Stone Terrace Resort Hotel, Pag Island, northern Adriatic Sea
Architects: ENOTA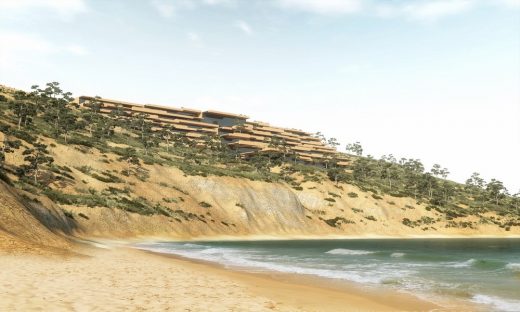 image Courtesy architecture office
Stone Terrace Resort on Pag Island
Stone Terrace Hotel is set on steep slope in an idyllic bay on Pag Island in Croatia. It is a beautiful island surrounded with crystal water but is on the other hand also known for its harsh winter windy conditions and is therefore only scarcely covered with greenery.
12 Apr 2017
Karlovac freshwater aquarium and museum of rivers, Gornje Mekušje, Karlovac
Design: 3LHD Architects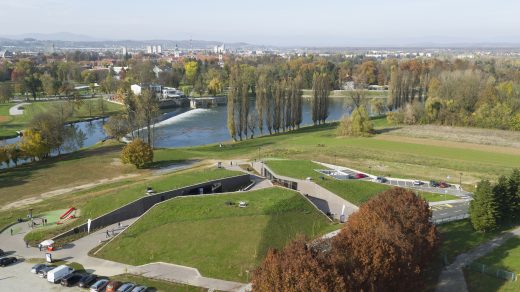 photograph : Miljenko Bernfest
Karlovac freshwater aquarium and museum of rivers
The winners of the Architizers' A+Awards have been announced. 3LHDs' project of the Karlovac freshwater aquarium has won in the Architecture +Landscape category. It was awarded with both the A+Award from the jury and the A+ Popular Choice Award from the readers.
6 Mar 2017
Walnut House and Terrace, Gorski kotar
Architect: Tomislav Soldo, PRO-S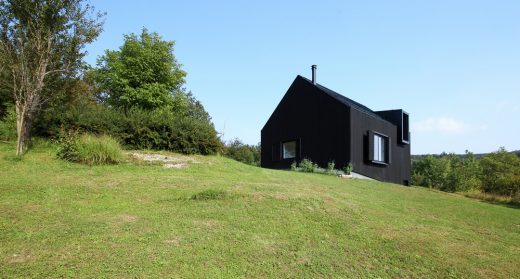 photograph : Jure Živković
House in Gorski Kotar
The genesis of this house might have a somewhat peculiar narrative. The possibly reversed but certainly not unwanted process of conceiving and designing the space where the foremost sensory role has the nature itself.
13 Feb 2017
Krk Island House
Design: DVA ARHITEKTA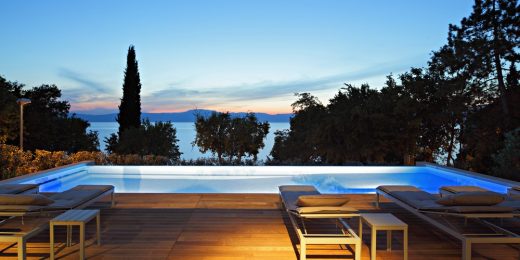 photograph : Robert Les
Krk Island House
The client's wish was to build a vacation home with a prospect of becoming a permanent one, on the island of Krk, the northern part of Adriatic.
10 Feb 2017
Jelenovac Residence, Zagreb
Design: DVA ARHITEKTA


photograph : Robert Les
Jelenovac Residence in Zagreb
The Jelenovac residence site is situated on the junction of two streets, surrounded by family houses and the city park Jelenovac on the front. Newly build house opens itself towards the attractive part of the terrain, greenery, views.
13 Jan 2017
Vučedol Culture Museum Building, Vukovar city
Design: Radionica Arhitekture; Ured ovlaštene arhitektice Vanja Ilić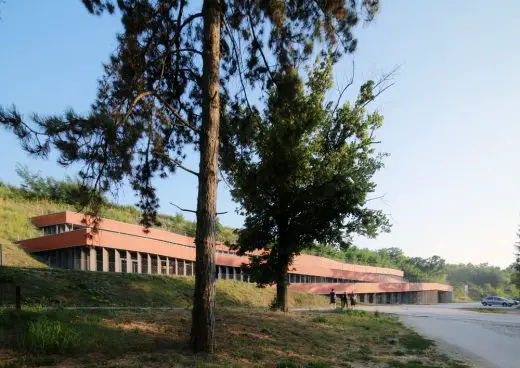 image © Miljenko Bernfest
Vučedol Culture Museum Building
The museum building is a path which the visitors climb to overcome the elevation difference of some twenty meters, from the access road to the plateau, on which the Vučedol culture archaeological findings have been discovered.
3 Jan 2017
Bazenski kompleks Svetice, East Zagreb
Design: Plazma, architects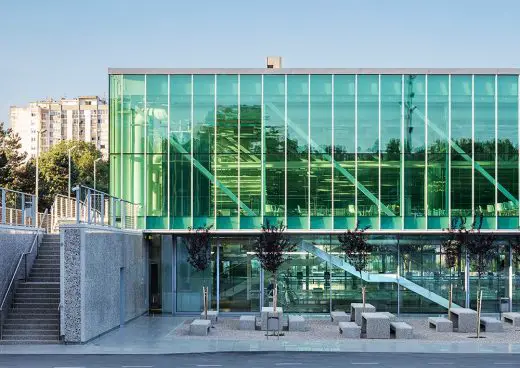 photo © Tamas Bujnovszky
Swimming Pool Complex Svetice
The Svetice Pool complex contains 50m and 25m pools, a 8x6m children's pool, a wellness area, a fitness center and a restaurant. It is the main urban pool complex in the east of Zagreb.
More current Croatia Architecture News online here soon
Croatian Architectural Updates 2010 – 2016
22 Jan 2016
Holiday House, Kumrovec, Krapina-Zagorje
Design: PROARH, architects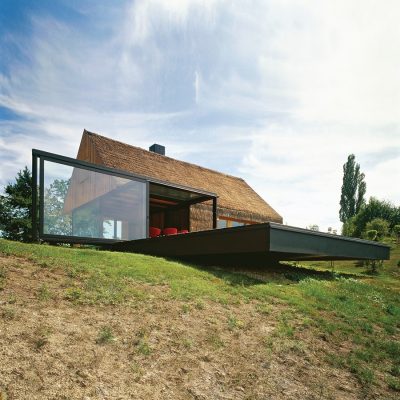 image Courtesy architecture office
Holiday House in Croatia
Inspiration was found in the traditional architecture of Zagorje region. Untouched nature on the site called for an unintrusive design which was found in the interpretation of the traditional cottage, straw covered house with basic spaces.
22 Jan 2016
Villa Materada, Istria
Design: PROARH, architects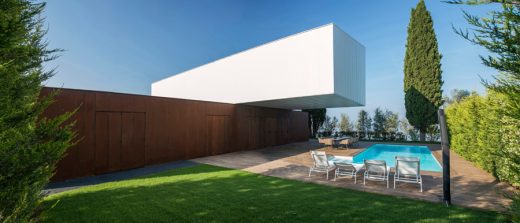 photo : Ivan Dorotic
Istria House in Croatia by PROARH, architects
Villa Materada is envisioned as a summer holiday house but it is functional during the whole year. It can trasnform from fully enclosed volume to an opened, total space during the summer when inside and outside spaces become one.
24 Jun 2014
Hotel Lone Swimming Pool
Design: 3LHD architects, Zagreb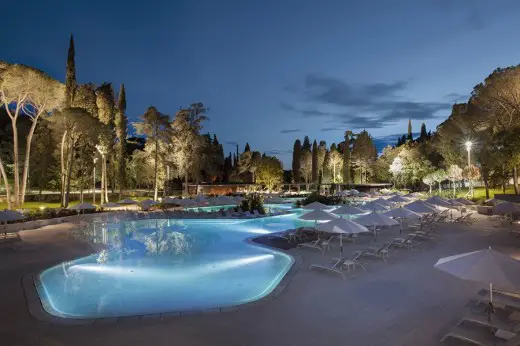 above images : Siniša Gulić ; below images : Joao Morgado
Lone Outdoor Pool
This project includes three outdoor pools and an accompanying terrace with sun-bathing terraces, swimming pool facilities, an open stage and a restaurant. The relax and aqua-fun pool are interconnected with a waterfall, the shallow children's pool is separated. They have a total water area of 1054sqm.
25 Mar 2014
Amarin Apartment Village
Design: 3LHD Architects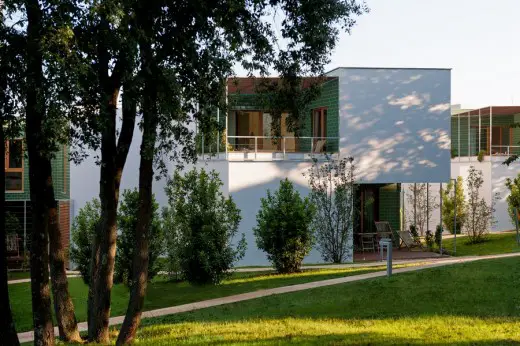 image Courtesy architecture office
Amarin Apartment Village
Amarin Apartment Village is located north of the city of Rovinj, surrounded by lush vegetation. Next to the existing 272 apartments, the old substandard ones were removed from the site and 190 new were built in their place.
22 Nov 2014
Edge of the City Housing, Rijeka
Design: Zoka Zola architecture + urban design



image Courtesy architecture office
New Housing in Rijeka
The project focuses on articulating the edge of the city – where human habitat meets the forest. The buildings are placed perpendicular to this edge, so that urban environment and forest have an opportunity to merge into a new kind of environment.
8 Feb 2013
Croatian Holiday House, Adriatic Sea, western Croatia
Design: DAR612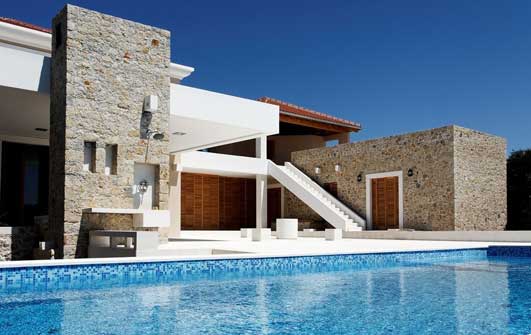 photo : Filip Šepetanc
Croatian Holiday House
This vacation house is located on a large flat site divided in the middle by a stone wall, thus creating two terraces: the upper terrace is used as a location for the house, and the lower for a garden. The house consists of a main two story-high residential unit, and a detached one story-high building with guest quarters.
3 Aug 2010
Three Sisters Dubrovnik – Croatian Resort
Design: Studio RHE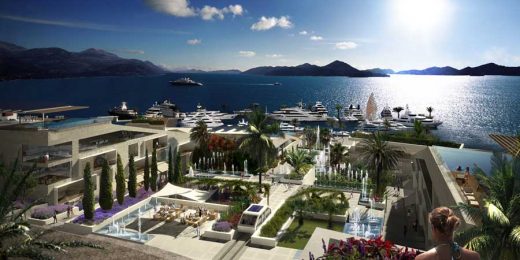 image : Sanders Shiers
Three Sisters Croatia Resort
London architects 'Studio RHE' recently completed their work designing the Masterplan and individual buildings at the 'Three Sisters' site in Croatia, 12Km. North of Dubrovnik.
31 Mar 2010
Solta Island Resort, rotating hotel building
Design: Studio RHE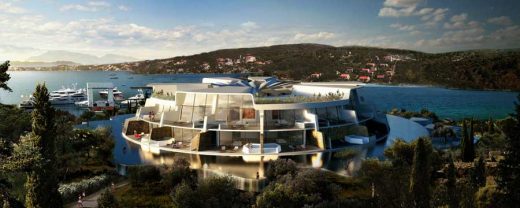 image from architects
Solta Island Resort – Rotating Hotel
The new build marina and resort, just 35 minutes by boat from Split, rotates within the centre of an infinity-edged swimming lake that cascades down onto the hillside spa below. Guests will be treated to ever changing views over the Adriatic Sea, dramatic countryside and the Roman remains of a Diocletian fish farm.
More Croatian Architecture News online soon.
Location: Croatia, southeast Europe
Croatian Architectural Designs
Croatian Bishops' Conference Building
Comments / photos for the Croatia Building News – major new built environment designs page welcome.