Wood fired pizza oven for your back patio guide, Online restaurant firm advice
Upgrade Your Back Patio with a Wood Fired Pizza Oven
11 May 2022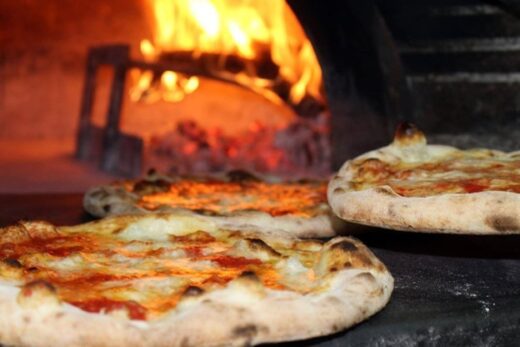 Upgrade Your Back Patio with a Wood Fired Pizza Oven this Summer
Your back patio is an integral part of your summer life. It's not only the perfect space to unwind and relax, but it is also the perfect place to entertain guests like family and friends!
A good portion of that meaningful time with your loved ones can be spent enjoying yummy food & beverages.
There's nothing better than relaxing on your back patio with a cold drink in hand while the aroma of something delicious cooking nearby envelops you. And what type of food does virtually everyone absolutely love? That's right, pizza! It appeals to just about everyone, young & old, meat-eaters & vegetarians!
If you're looking for a great way to step up your back patio's appeal this Summer you really can't go wrong with a wood fired pizza oven! Pizza ovens are easy to set up, easy to use, and you can seriously get restaurant quality pie right in your own backyard. Many online retailers carry a wide range of pizza ovens that can be delivered for free right to your doorstep.
3 Things You Should Keep in Mind Before Installing a Pizza Oven
Size
Size matters a lot when choosing a wood fired pizza oven. The size and number of pizzas you plan to cook in the oven will determine the size you need. If you plan to cook pizza for two people, you'll need a small oven measuring 16-20" in diameter. But if you plan to cook pizza for a big family or large groups, you should install a bigger oven measuring 28+ inches in diameter.
Materials
It's important to choose a cost-effective material that provides energy efficiency at the same time. Some of the popular options to choose from include clay, brick, natural stone, and stainless steel.
Clay is inexpensive and fuel-efficient but comes with a higher risk of cracking if it's not fired properly.
Brick and natural stone are fuel-efficient options, but natural stone has a higher price point.
A wood fired pizza oven made with stainless steel requires minimal maintenance and blends well with contemporary dwellings.
Shape
Do you prefer a traditional dome-shaped oven or the barrel vault? A traditional dome-shaped oven not only creates a luxurious villa-like feel, but also provides more consistent heat. Besides, it is easier to maintain. On the other hand, the barrel vault provides a larger cooking space.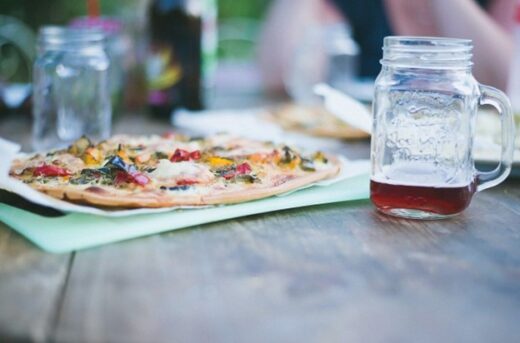 How to Find Pizza Dough Recipes
The internet is your best resource when it comes to pizza oven dough recipes. Virtually any pizza dough will work, but we suggest leaning towards doughs that are specifically intended for pizza that'll be cooked in brick oven pizzas, as the temperature of outdoor pizza ovens can hit 1,000 degrees.
Many top pizza oven manufacturers will also include a bunch of good dough recipes within the paperwork that comes with their ovens.
How to Find the Perfect Pizza Oven for Your Patio
As discussed, the size of pizza oven you need is dependent on the number of people you intend to cook for at a time. You also need to make sure that you have a good space for the pizza oven you select.
Keep in mind that most backyard pizza ovens can be placed directly on a countertop or can also be placed on a stand that's designed specifically for them. This guide from Sabra Pizza is designed to help you choose the perfect wood fired pizza oven for your own back patio, so we recommend checking that out!
Comments on this guide to a wood fired pizza oven for your back patio article are welcome.
Restaurants
Restaurants Posts
9 Things Every Restaurant Owner Should Know
Choose the Perfect Bar Stools for your Restaurant
Top 6 Reasons to Consider Investing in Pizza Franchise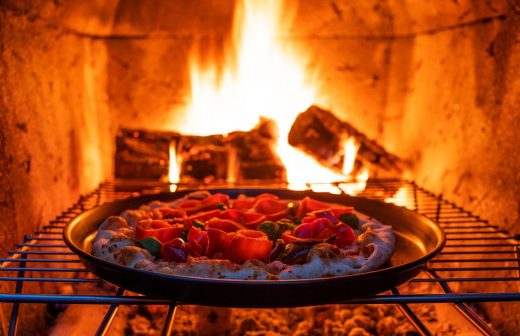 Buildings
Café Architecture
Comments / photos for the Upgrade Your Back Patio with a Wood Fired Pizza Oven page welcome