Who regulates construction in the UK?, Construction Sites in UK guide, Building Site Safety Tips, Online H&S Advice
Who Regulates Construction in the Uk?
26 Oct 2022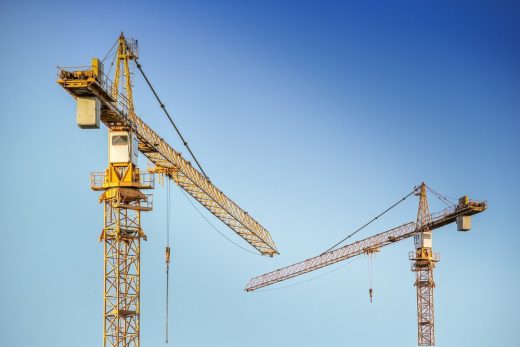 Whether you're considering hiring a construction team to work on a project, or you run a construction company yourself, there are a wide range of scenarios where it's important to be aware of specific industry regulations. Compliance is crucial – failure to meet certain regulations can quickly result in catastrophe for an otherwise successful project.
Here, we clear up some of the confusion surrounding construction regulation in the UK, from how to seek approval to who enforces cases where consent has not been obtained.
Local authorities
In general, the local authorities are responsible for enforcing building regulations, however, there are also private approved inspectors. Two main areas of regulations exist – those surrounding the planning of a project, and then those concerning the way the construction is carried out.
Planning permission
Prior to starting a construction project, it is necessary to apply for and be granted planning permission. This might be for making a new building, making a major adjustment to an existing building, or for changing the intended use of your building.
Planning permission is applied for by contacting the relevant LPA (local planning authority) through your local council. Failure to obtain planning permission can result in the serving of an enforcement notice, which can order all completed work to be undone.
Building regulation compliance
Once planning permission has been granted, most work that is done on the project will require building regulation approval. A list of instances that likely require approval includes:
The addition of new radiators
Adding or replacing a heating system
Replacing or implementing roof coverings
Windows and doors
Installing bathrooms that include plumbing
Alterations or additions of fuse boxes and connected electrics
To apply for building regulation approval, you need to apply to a building control body (BCB). There are two different kinds of BCBs – local authority BCBs and private BCBs. It's up to you which one you go through.
Approval timeline
How long it takes for a decision to be made depends on the type of application you've made.
Full plan
For larger projects, you must apply for a full plan. You should receive a decision within 5 weeks of submission, and you will receive a certificate of completion 8 weeks post-completion of work if the building is found to be compliant.
Building notice
For smaller projects, you can commence building 2 days after providing notice, as you don't receive formal approval.
Regularisation
Regularisation is the process of applying for retrospective approval for work you've already done without consent. It may be necessary to make changes to the work to receive approval.
Penalty clauses
An important element of construction regulation to be aware of is penalty clauses. A penalty clause is a part of a contract that sets out clear compensations that each party must pay the other if they breach the contract.
Penalty clauses are not always enforceable – they must first meet three main criteria. The penalty clause must be proportionate to the damage, the clause must not consist of a primary obligation, and it must serve a legitimate purpose. It must be considered a secondary clause, in other words, a clause that is considered to be incidental to the main obligations set out in the contract.
Failure to comply adequately with the regulations laid out above can have severe consequences. For more information, it may be beneficial to contact a solicitor.
Comments on this Who Regulates Construction in the Uk? article are welcome.
Construction Articles
Construction Posts
Building a Pedestrian Bridge Construction
Make Your Construction Fleet Efficient
5 reasons to use steel in residential construction
Ways to deal with Construction Waste
Building Articles
Residential Architecture
Comments / photos for the Who Regulates Construction in the Uk? page welcome