Top tips for making your construction fleet efficient and productive, Building tips, Online workflow advice
Make Your Construction Fleet Efficient And Productive
18 January 2022
The efficiency of a construction fleet depends on several factors like making an effective construction plan, managing on-site operations, improving employee safety, and avoiding workplace hazards. An efficient and productive construction team can take care of all the relevant aspects in this highly competitive industry. Read on as we share tips to make your construction fleet work efficiently and in a proactive manner.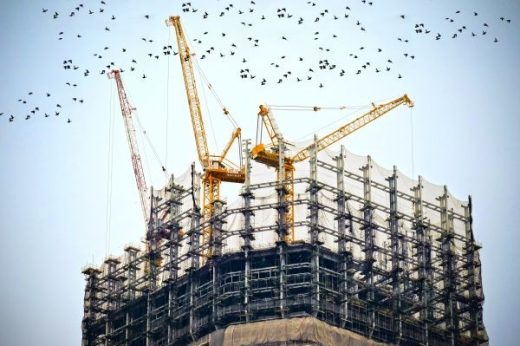 Planning Projects
Construction work at an industrial level requires a detailed pre-construction plan alongside a roadmap that can be followed for increased workflow and efficiency of the construction team. The lack of project management can easily fail the whole project. The more you give time to prepare and refine our plan, the more it will improve the outcomes. Nowadays, data-driven strategies are commonly used to make impactful construction plans with improved productivity and efficiency. Building information technology is another pre-planning methodology that uses the provided data to predict the cost of each construction process. All this information makes it easier for the construction fleet to plan according to the situation.
Utilizing technology
The productivity of the construction fleet can be significantly improved if only the right type of technology is being utilized. One popular use of tech in the industry is the adoption of project management software that helps keep track of employee activities.
This management software assist employees in providing a unified platform for office-related tasks. It also makes office paperwork simplified and easier to document. Project management software can make daily office tasks easier to complete and helps save time that can be utilized elsewhere to boost productivity. A variety of tech tools and technologies are available that can be used to obtain positive outcomes for your construction team.
Therefore, it is crucial to give adequate time to research before you decide on utilizing the tech you will be using for your construction work. You can connect to the internet and learn more with allplant.net.au on the way to utilizing mobile control systems or upgrading your auto-electric equipment to reduce downtime. Besides utilizing tech tools, consider reviewing your business requirements and move on accordingly.
Ensuring Safety
Workplace injuries due to inadequate safety measures or from the negligence of employees are the most common issue that drastically decreases productivity. Start by working on the safety rules and ensure team leaders follow up on the relevant SOPs. Furthermore, train your employees to handle heavy-duty or technical equipment safely to prevent workplace accidents. Conducting safety programs like these will raise awareness and increase the confidence of employees to use equipment safely. All these workplace safety improvements will have positive effects on productivity.
Improving Communications
Communication is key when you have the goal of completing construction projects with efficiency. Take your team on board when planning the project and be clear in communicating the set goals. Furthermore, keep related employees updated on the progress and send frequent reminders for upcoming deadlines to keep the team motivated.
Appreciate The Efforts
Construction work is indeed tiring for manual labor. They have to put in their hard work into the project to make it a reality. Make a strategy to appreciate their efforts and offer incentives or rewards for each task completed. A simple dinner with the team can even do the work and make employees feel appreciated for the work they put into the project. One more thing to do is to give your employees some time off during long projects as manual labor puts a lot of stress on their physical well-being.
Listen to Employees
Communicating with employees and listening to their concerns can help you effectively manage the project. It is essential to listen to the concerns as they have hands-on experience with different scenarios and equipment, making their opinion valuable and highly considerable.
Effective Management
Another key aspect of improving productivity Is by employing the right management team. It's the managers and team leaders that ensure on-site work is being conducted and the workflow is maintained. They work as a bridge between the workers and upper management, facilitating both ends for the best possible outcomes.
Maintain Inventory
Running out on construction materials is the worst thing to happen during construction projects that decrease productivity by many folds. To prevent a scenario like this from happening, maintain your inventory with at least one week's supply of construction material.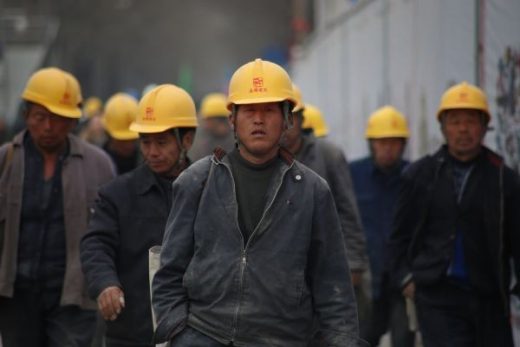 Make Your Construction Fleet Efficient Summary
You can follow the above-mentioned tips to help manage your construction fleet effectively while improving productivity. Lastly, don't forget that construction workers are like any other human and feel the urge of being appreciated.
Start by communicating at every level, be open to conversations, listen to suggestions, and set reasonable goals with incentives for the best possible outcomes in terms of productivity and efficiency.
Comments on this Top Tips For Making Your Construction Fleet Efficient And Productive article are welcome.
Building Articles
Residential Architecture
Comments / photos for the Tips For Making Your Construction Fleet Efficient And Productive page welcome