Thonetology: The New S 220 Chair, Classic Thonet Furniture Design, Sam Hecht and Kim Colin, Industrial Facility, Pictures
Thonetology: The New S 220 Chair
26 Oct 2022
Thonetology: The New S 220 Chair by Industrial Facility
Design: Sam Hecht and Kim Colin, Industrial Facility, 2022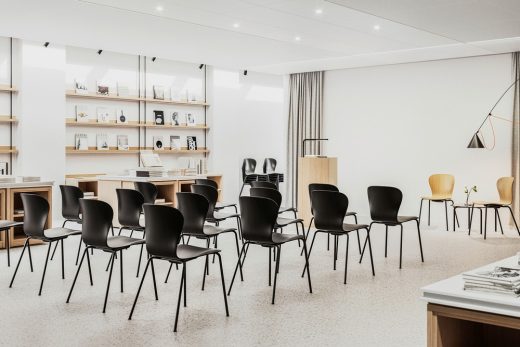 The work of Sam Hecht and Kim Colin, known together as Industrial Facility, is characterised by its precise form and aesthetics derived from functionality. The British-American design duo carefully considers an object's context and its relevance to modern life in their designs. Their new S 220 chair range reflects Thonet's formal, material and technical heritage with an ultra-modern take on the company's line of moulded plywood furniture: the design draws on the familiar lines of the iconic 214 bentwood chair and reinvents it as a stackable, material-efficient moulded plywood model that can be used anywhere. The ergonomic seat shell is fixed to a light tubular steel frame. The S 220 is also available with optional bentwood armrests in a colour similar to the shell and will be launched at the Orgatec office furniture trade show.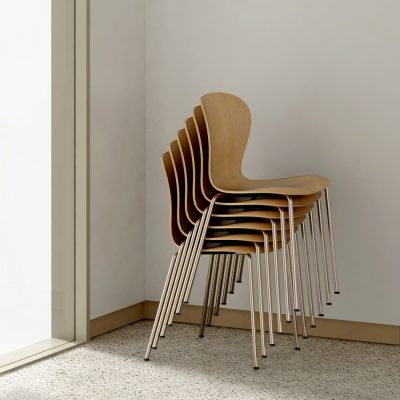 By designing a light, stackable chair with a moulded plywood seat shell and (optional) bentwood armrests on a tubular steel frame, Sam Hecht and Kim Colin (Industrial Facility) have created a new, modern interpretation of Thonet's deep-rooted design DNA. The S 220 chair – or the S 220 F with armrests – can be used anywhere, from private homes to the contract sector. Its design takes inspiration from the established shape of the iconic 214 bentwood chair and reimagines it using the latest material technology. "The 214 is a chair with bentwood lines that provides light, comfortable support. Its design combines organic with geometric shapes, wide shoulders with a slim waist," explains designer Sam Hecht when describing the formal heritage behind the design of the S 220. He continues, "throughout history, Thonet was always at the forefront of material technology. It started with bentwood and continued with moulded plywood," highlighting the renowned legacy that the S 220 brings up to date.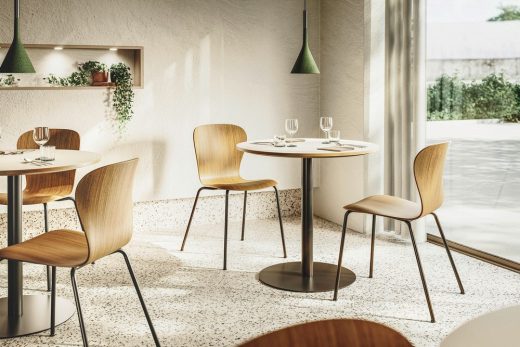 "The design pushes the limits of what is technically possible using the material of moulded plywood, which has always been a driver of innovation at Thonet," says Creative Director Norbert Ruf. "The chair features an understated organic form as well as precise lines, and its moulded plywood shell delivers comfort and support." The chair's elegant hourglass shape means that the seat shell has just the right amount of give. A smoothly rounded front edge perfectly embodies the harmonious interplay of material quality, aesthetics and functionality that is so characteristic of the S 220. This "waterfall edge", as the designers call it, avoids pressure points, makes the chair more comfortable and picks up the radii of the tubular steel frame.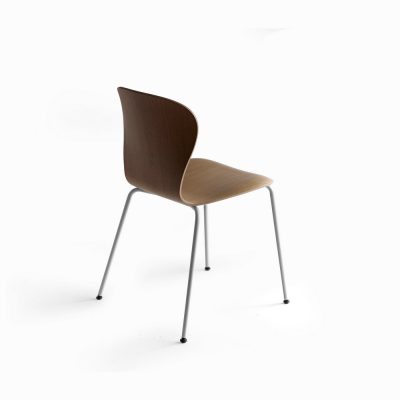 "Our design creates an aesthetic conversation between the moulded plywood seat shell and the tubular steel chair legs," adds Sam Hecht. "This lends the seat shell a lovely softness, making it not only pleasing to touch but also incredibly comfortable to sit on. In terms of the material, the S 220 represents a gentle transition from bentwood to moulded plywood and tubular steel, creating a new form that looks familiar yet modern. The chair succeeds in positioning moulded plywood in its rightful place today: it is materially efficient and has convincing design language that takes its cues from Thonet's heritage yet is relevant today and for the future."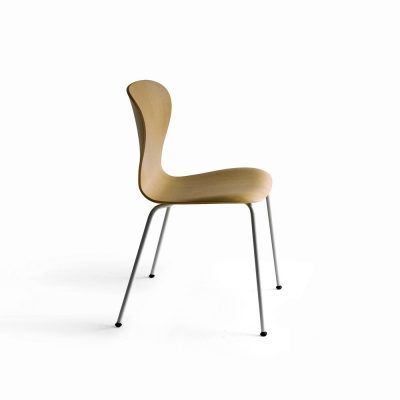 Thonetology: The New S 220 Chair images / information received 261022
Thonet Designs
Thonet Aqua Monaco in Munich
Design Architects: concrete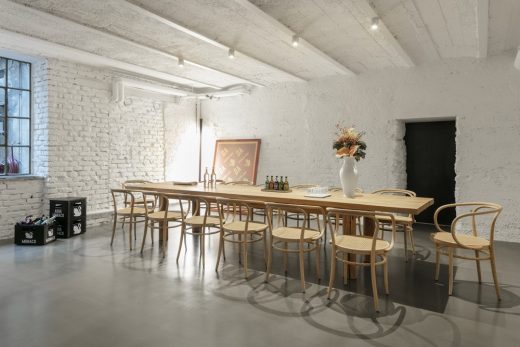 image courtesy of architects
Aqua Monaco in Munich, Thonet design classic
Work from Home? Thonet offers some Lasting Comforts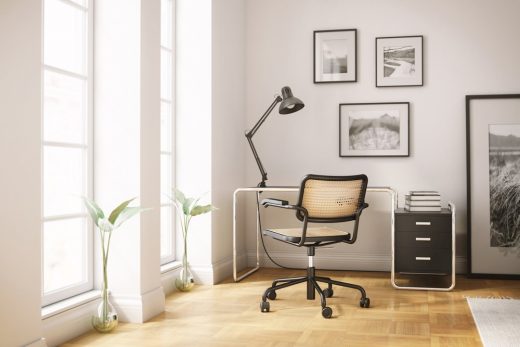 The 'Atelier' version of the famous S 64 chair, now with a pedestal and castors, and the classic Bauhaus era S 285 desk by Marcel Breuer for Thonet
WFH? Thonet offers some Lasting Comforts
Thonet: High Level Dining with Range 118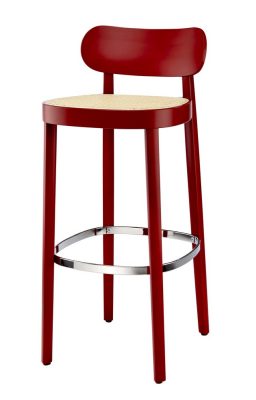 image courtesy of architects
Thonet: High Level Dining with Range 118
The Iconic 214 Chair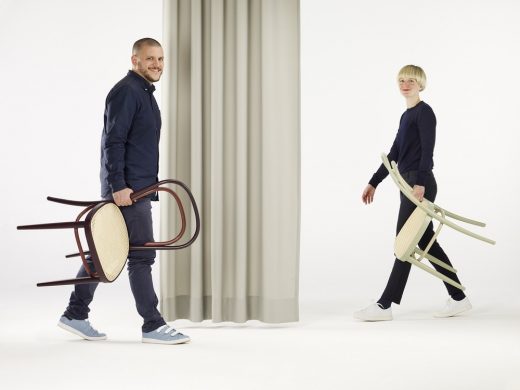 photo © Thonet Constantin Meyer, Koeln
200 years of Thonet: iconic 214 chair
Thonet tubular steel cantilever chairs, Leipzig Library, Germany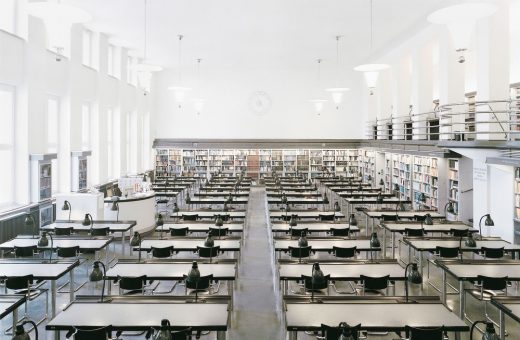 image courtesy of architects
Thonet tubular steel cantilever chairs
Countdown to Bauhaus 100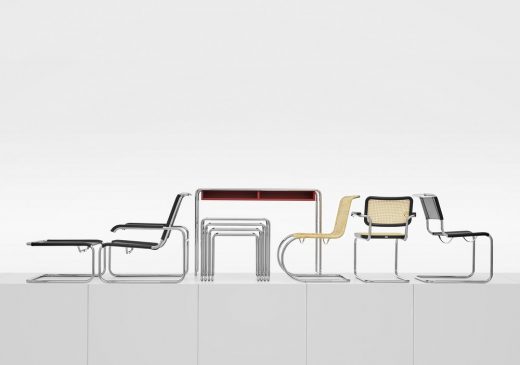 image courtesy of architects
Countdown to Bauhaus 100: Exciting plans from Thonet
Thonet chairs grace The Birnam Brasserie, Gleneagles, Scotland
Hotel Restaurant Interior in Scotland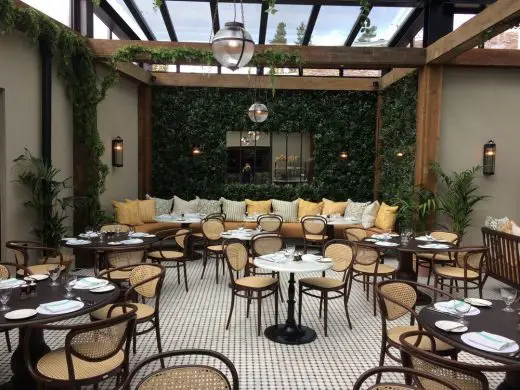 image courtesy of architects
Thonet chairs grace The Birnam Brasserie at Gleneagles
"Thonet All Seasons" Chairs S 34 N, S 35 N and S 64 N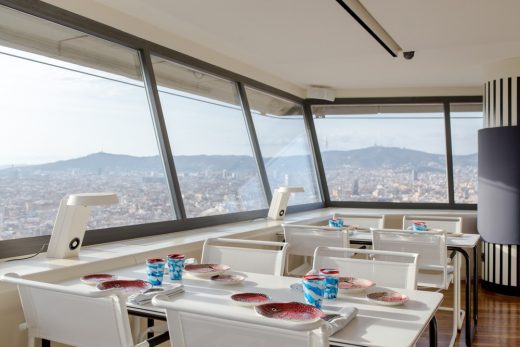 image courtesy of architects
Thonet All Seasons Chairs in Barcelona Restaurant
Thonet at Design Museum, London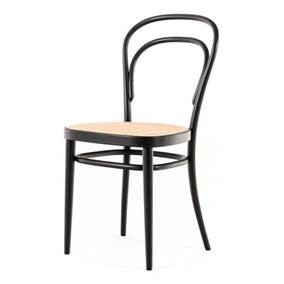 image courtesy of architects
Thonet at Design Museum, London
Thonet at Orgatec 2016 in Cologne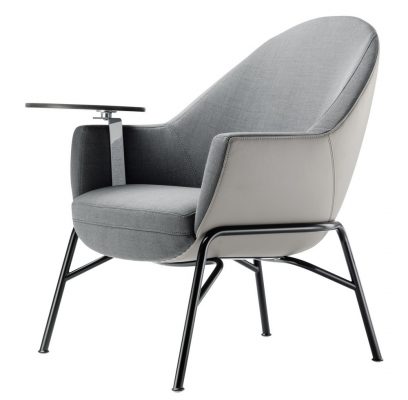 image courtesy of architects
Thonet at Orgatec: Furniture Expo Germany
Modern Architecture
Modern Architecture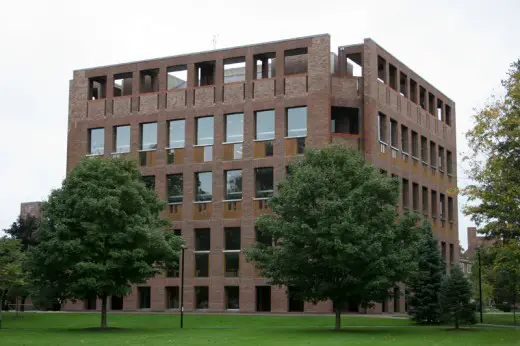 photograph by Rohmer at en.wikipedia
Furniture Design
Furniture Architecture Designs – chronological list
Website : Furniture Design
Comments / photos for the Thonetology: The New S 220 Chair page welcome