Student housing: Tips for furnishing it without breaking the bank, Architecture Trends Guide, Tips, Online Advice
Student Housing: Tips for Furnishing It Without Breaking the Bank
26 Oct 2022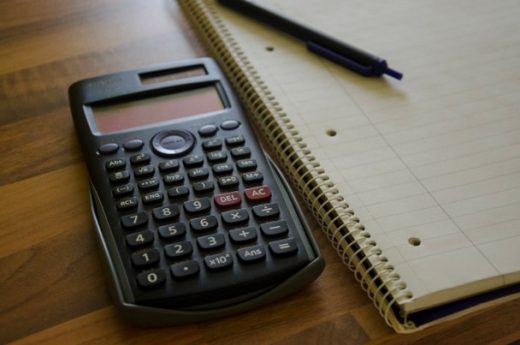 When determining a budget for student accommodation, it is necessary to factor in the furniture cost. Considering this element, the total could be quite expensive, especially since purchasing furniture and household appliances represents a substantial investment. However, this concern can be avoided when renting and living in a furnished residence. Students who have decided to do otherwise will have to move quickly to have the necessary. To achieve this, some excellent plans will allow them to save on furniture.
Collect Furniture From Your Relatives
The first option available to students is probably recuperation. A sofa that is no longer occupied in the garage, a TV that is still working in the attic – they can ask their parents if they have furniture they no longer use. It is sure that they indeed have interesting materials: mattresses, chest of drawers, armchairs. The advantage of this solution is that it is completely free.
Otherwise, it is also possible to request your relatives: grandparents, brothers, and sisters. Of course, we don't expect new furniture, but at least we will have some. Aside from the furniture, the student will also be able to collect crockery, sheets, and cutlery. There are always good opportunities when relatives decide to part with some furniture they no longer need.
Recover Bulky Items
The bulky waste system in France allows individuals to put all the objects they no longer use in front of their homes. In other words, available to passers-by. Remaining on the sidewalk all evening and all night, they will be picked up by the city the day before. It is an effective way to eliminate belongings that the inhabitants no longer use and find interesting furniture or equipment for free.
Most of the objects are old, but it is possible to find useful things. If you have to go through this option, it would be best to look in residential areas where the materials are more captivating and generally in good condition. You should also check with your town hall to find out the dates for bulky items. The help of a car and some friends will be needed to transport the furniture.
Buy at Flea Markets
The objects and furniture, which will undoubtedly not ruin the students, are at the flea markets. It is the ideal place to find and buy only three times nothing, and it is in fairly good condition. In other words, the price is perfectly negotiable depending on the desired product. In addition, the seller could indeed inform them about the use or operation.
This option has a great advantage, namely the possibility of finding everything in flea markets. In fact, a student can easily find something to furnish his apartment or bedroom there: furniture, pottery, and books. Visiting this type of business is not at all negligible. You can also come across good deals by surveying opportunities or garage sales. To give the furniture a facelift, just follow tutorials on the Internet. Since we are talking about it, that will be the next proposed solution.
Do a Little DIY
You can choose to make your own furniture by having the soul of a handyperson. Compared to purchasing new furniture in the store, the cost of the materials necessary for assembling a basic shelf hung on a wall or a desk is, among other things, much more interesting. Furthermore, it is quite possible to save up to a few tens of euros by purchasing boards from a DIY store.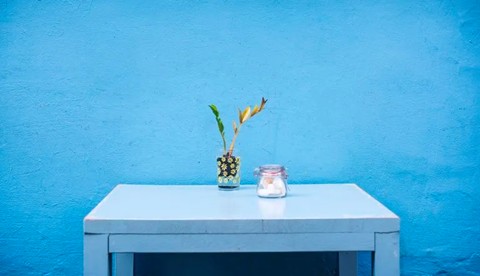 The result can also be customized to match the decor of a room in the home. We can, for example, adjust the size to the dimensions of the door of the apartment or paint the furniture the same color as the walls. A student who does not know how to tinker can ask a relative or a handyman friend to help him. This will be an opportunity to learn a new discipline and have a good time reducing expenses. In addition, there is no shortage of web tricks that allow you to transform objects into furniture and create unique decorations.
Search and Buy Your Furniture on the Internet
This solution is effective for finding furniture without breaking the bank. We're talking about websites that give students a chance to get them at affordable prices. We can cite among them Leboncoin.fr, a well-known platform for finding happiness not far from home. It offers Internet users the opportunity to acquire good-quality furniture at unbeatable prices. You can undoubtedly come across a mattress at 50 euros, a large bar at 25 euros, and a shelf at 12 euros. In addition, there is something for everyone.
Among the most practical sites, there is also eBay, where you can put your own things up for auction to get a good deal. It's a safe way to earn a bonus, in other words, a little money to acquire what we have always needed. It's not just the sellers who find their happiness there, but also the buyers.
In the End, Make a Joint Purchase
This option is probably the only solution for a student to be able to have a new piece of furniture. Stores tend to overlook student budgets. Hence they never manage to adapt, despite promotions or discounts. When students live in shared accommodation, however, they will have the possibility of contributing towards the purchase of a common piece of furniture, namely a stove or a sofa. Instead of paying 180 euros, it is possible to spend 80 euros each. Then the discount will do the rest. All these methods will help more than one student save when buying furniture for housing.
To Sum Up
Considering student housing will be your place of life for a very limited time, there's no need to dish out all the money you have to furnish it. Instead, using our tips, you will make a cozy place for yourself and have leftover money for other needs like getting an essay writer or going out with friends.
Comments on this Student Housing: Tips for Furnishing It Without Breaking the Bank article are welcome.
Building Articles
Residential Architecture
Dabbing Products For Your House
Comments / photos for the Student Housing: Tips for Furnishing It Without Breaking the Bank page welcome