6 Environment friendly ways to deal with construction waste, Building material removal advice
Environment Friendly ways to deal with Construction Waste
28 Dec 2021
If you've recently had your home renovated or some other major construction process, you're dealing with a tremendous mess. Take a deep breath and go slowly. There are several environmentally efficient ways to deal with accumulated waste. This tutorial will provide you with some pointers on how to better manage construction and demolition waste.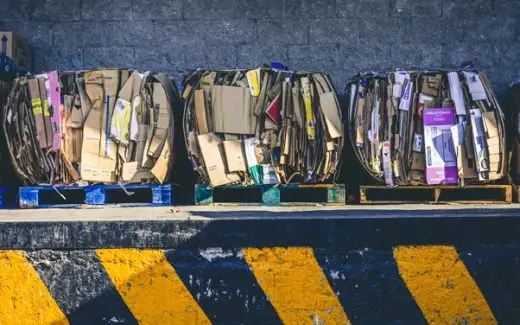 Waste Reduction
You may minimize the life-cycle of material consumption, energy use, and waste creation by reducing source reduction. Source reduction eliminates the need for waste to be created in the first place. Preserving old buildings rather than constructing new ones, optimizing the scale of new structures, and designing new buildings for flexibility to extend their lives are just a few examples. Reducing construction and demolition trash saves landfill space, minimizes the environmental effect of creating new materials, and can lower total construction project costs by avoiding the purchase of new materials.
Construction Waste Disposal
Enlisting the assistance of a qualified removal agency is another option to decrease waste – just make sure you select carefully! While all disposal firms will assist you in removing trash from your building site, few have the skills, experience, or equipment necessary to handle your garbage in a safe, cost-effective, and ecologically sustainable manner.
Having this in mind, you can consider renting a skip, and the greatest part is that you can be confident that the contents will be disposed of as thoroughly and safely as possible. You may rent skips of any size, including mini skips, for any purpose you want, whether residential or industrial.
Waste Recycling
Many construction components and trash can be recycled. Gravel and concrete products are frequently made from recycled concrete and waste. Engineered wood items, such as furniture, can be made using recycled wood. Metals such as steel, copper, and brass are also desirable recyclables. Begin by concentrating on trash separation; note that recyclable materials are frequently mixed up with non-recyclable products, making separation difficult. As a result, make careful to keep non-recyclable garbage separate from recyclable waste.
Placing recycling bins on job sites for workers to sort items will assist reduce the quantity of garbage in your container and, as a result, the waste your project generates. The following items can be placed in a recycling container.
Asphalt- Breaking down old asphalt and recycling it in fresh asphalt or as a roadbed filler is an ideal solution.
Brick
Concrete- Old concrete may often be broken up and utilized as aggregate infill.
Glass- Glass may frequently be melted down and reused in new goods.
Metal- Metal in excellent condition may frequently be reused as is, or it can be melted down and reused in new goods.
Paper
Plastics- Pipes and wall switches may be recyclable if there is a facility that can handle specific plastic kinds.
Roofing
Wood
To choose the optimum waste recycling technology to utilize for each project, the construction manager must examine the project tasks and location of the project.
Waste Reuse
Deconstructing unused materials and building debris so you may reuse or send their components on for reuse is another practical strategy to lessen your ecological effect by avoiding waste. The following are some examples of materials that can be diverted:
Debris removal from the landscape and land
Pavements of asphalt
Aggregate, concrete, and gravel products
Scrap masonry and rubble
Plastics made from clean wood
Materials for insulating
If a structure has high-quality bricks but low-quality mortar, the bricks are likely to be reused.
Recovering old but valuable building and demolition materials for reuse is a cost-effective and environmentally friendly way to save money and protect natural resources. You might be able to reuse an object rather than convert it to its original form if it can be repurposed. If you restore these items, you could be amazed at how well they fit in your freshly remodeled house.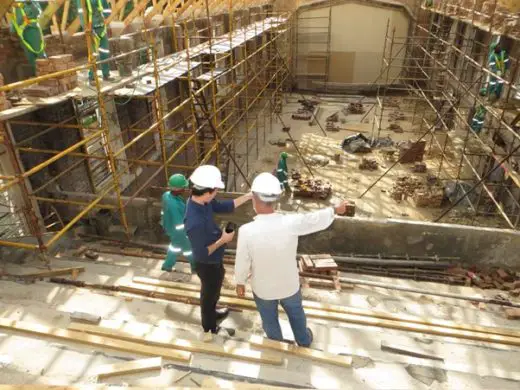 Hazardous Waste Disposal
When hazardous trash is incorrectly disposed of, it may be extremely harmful to the environment. To ensure proper hazardous waste processing and disposal, you'll need clear, detailed guidelines. One of the most effective ways to dispose of all hazardous trash is to simply drop it off at a hazardous waste disposal facility. Hazardous material should never be combined or thrown away with ordinary garbage. Paint cans, lights, tires, and other hazardous garbage are examples.
Donate the Waste
Another option for garbage disposal is to provide building debris to a neighbor or just donate items that may still be used. You may get rid of your unused remodeling materials for free and in an environmentally beneficial manner by donating them. You might ask friends and relatives if they would accept your old goods instead of tossing them away if you believe upcycling is too much labor.
Construction waste is extremely hazardous to the environment. As a result, the construction industry must devise effective techniques for managing construction and demolition waste generated during building activities.
Ways to deal with construction waste summary
There will be times when hiring the correct expert disposal service team is the greatest option, but there are still other options. When you ultimately decide on the best manner to dispose of your trash, remember to prioritize not damaging the environment. Implementing certain new habits and practices can lead to a more environmentally friendly construction site, and waste disposal on construction sites starts with a strategy.
Comments on this 6 Environment Friendly Ways To Deal With Construction Waste article are welcome.
Construction Waste
Waste Posts
How Skip Hire Helps with Home Improvement
Tips for dealing with garden waste
Make These 12 Low-Waste Swaps for a Greener Lifestyle
Tips For an Easy Garden Clearance
Property
Home Improvement Posts
Home renovation and roof replacement estimate tips
Comments / photos for the Environment Friendly ways to deal with Construction Waste page welcome