What to look for when buying an excavator guide, Large building machinery, Construction equipment
What to look for when buying an excavator?
6 June 2022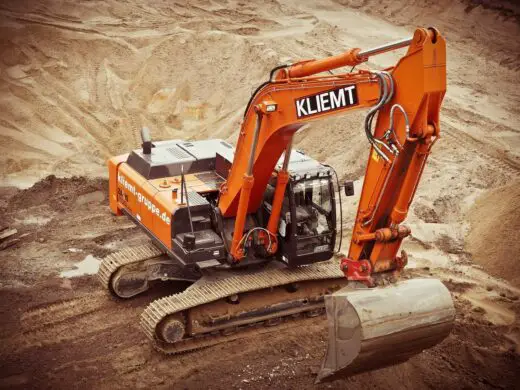 New or used, there are several things that one has to consider before purchasing an excavator. Plus, given that large machinery like John Deere excavators require a large investment, it is best if you do your homework and then spend money.
Do you not know how to evaluate an excavator while purchasing it? Don't fret! As this guide will help in finding an excavator that meets your needs. Read on to find out everything that you have to know before purchasing an excavator.
There are three excavator sizes, depending on the weight of the machinery.
Primarily, excavators are classified into three categories: mini excavators, standard excavators, and large excavators. However, they are further classified into wheeled excavators, draglines, long-reach, and so on. But first, let's look at the three sizes based on weight:
●     The Standard Excavators
With a boom, stick, and bucket at the front — the standard excavators range anywhere from 7 to 44 tons. They usually find their use in utilities, landscaping, road and bridge construction, and other construction works. Furthermore, the crawlers — one of the types of excavators — are suitable for hilly or sloped terrain. The size of the stick and bucket also differs — and each size of the bucket is suitable for different purposes, like moving debris or hauling heavy materials. Moreover, the standard excavators are designed to move 360 degrees and allow the operator to work in all directions.
●     The Large Excavators
Weighing more than 44 tons, the large excavators are suitable for heavy excavation work. They are usually used for foundation works or moving debris from one place to other. Of course, they are the costliest of all and require some serious investment. So, it is best to invest in a large excavator if you deal with heavy excavation work.
●     The Mini Excavators
The mini excavators weigh less than 7 tons. The high maneuverability of the small excavators makes them suitable for tight job sites. Needless to say, their maneuverability is not the only thing that they are useful for; they find their use for digging holes or trenches for laying pipes. Moreover, they are suitable in underground areas with pipes or gas lines — as mini excavators can offer great precision than other digging equipment. Another prominent thing about mini excavators is that they can easily be carried from one place to another.
Moreover, the delicate nature of mini excavators does not tear the ground like the standard and large excavators. However, they are not suitable for doing heavy-duty work. So, it is best to invest in mini-excavators if you are involved with heavy-duty work. Otherwise, it is best to choose the standard excavators.
On online sites like Source Pro Equipmen, you can find all these types of excavators — including the varieties like wheeled, long-reach, dragline, and more.
Ensure to Equip the Excavator with Right Equipment's and Hydraulics
Examine all the attachments you are planning to work with and discern the hydraulics required for each type of work. Moreover, ensure to ask the seller about the available coupler options.
Attaching all the needed equipment will allow you to carry around different types of tasks conveniently. It is also best to get all the additional requirements from the manufacturer itself, as they will build everything with genuine parts. And you do not have to waste time looking for parts in the hour of need.
Consider the Needs of the Operator
When it comes to the controls, different operators prefer different control panels. For instance, the ISO or SAE control panels are preferred by many. However, the newer machines have come up with easier control panels that allow the operator to set the machine according to personal preference. So, ensure to take a recommendation from the operator before deciding on the control panel.
Transportation Facilities
Transportation of the machinery might not be a huge problem; you can always find a suitable trailer to transport it. However, different regions have weight-limited road bridges, so you must consider these factors to avoid the problems later.
Even more, it would be best to hire a dealer to finish all these and transport the excavator right to the desired location.
Choose the Right Track for Optimal Productivity
You will have the option to choose different types of tracks for the excavators. The most common ones are the steel ones; of course, they are suitable for numerous purposes and last longer than the rubber ones. However, they can ruin the ground. Moreover, you will also have to consider the type of work you will be doing with the excavator. Furthermore, you will not have the option to choose between rubber or steel between the large excavators or standard-size excavators.
At the same time, there are also rubber tracks. The best thing about rubber tracks is they can be easily carried through streets and usual roads without worrying about damaging the roads. Retain that you will have to meet the local ground requirements before considering the steel tracks.
Equally important, the new excavators  — the CASE D — series come with new track designs that offer more flexibility and are easier to clean.
Ensure to Get All the Additional Features
There are tons of additional features like auto-idle, selectable power modes, and so on available. You can add these features depending on the purpose and the operator's requirements. Side-view cameras to LED light kits, you will have to choose from a range of useful options that could be useful for the operation you will conduct. Needless to say, all these additions can waste your time later.
Conclusion
Purchasing excavators is not an everyday thing. So, it is best to do your homework and sit in the market only when you understand the excavators a little bit. For instance, the sizes of the excavators differ, so you will have to consider excavators depending on the purpose and operations you have to do.
Additionally, suppose you do not want to waste time finding the most suitable excavators or dealing with the requirements. In that case, it is best to opt for an external agency that delivers the excavators.
Comments on this guide to what to look for when buying an excavator tips article are welcome.
Construction Trucks
Construction Trucks Posts
Exploring different types of trucks
Why you need to buy a truck for construction
Review of the Boom Lift Truck, 24D Speed
Truck maintenance – ensure longevity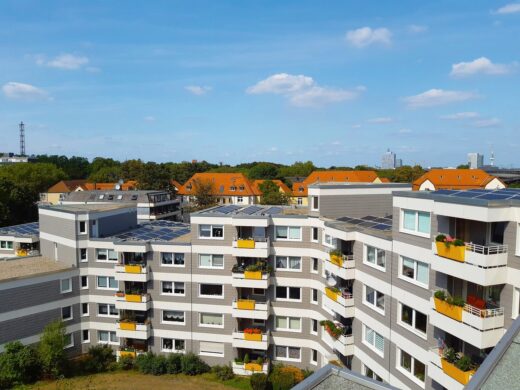 Building Articles
Contemporary Property Articles – architectural selection below:
Comments / photos for the What to look for when buying an excavator advice page welcome