What to expect with Portland Roofing contractors, Long-Term Effects, Building roofers repair, Home maintenance
What to Expect with Portland Roofing Contractors?
10 Aug 2023
Roofs are very important in a way that they keep the occupants and the other stuff in the home safe. They are often neglected by many homeowners until they experience leaks and pools of water forming inside the home, but it doesn't have to be the case at all.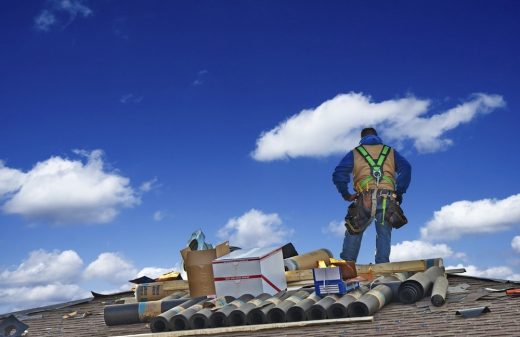 Whether you have asphalt shingles, slate, wooden shakes, or metal sheets, know that these systems work together to keep the home safe from various weather and outside elements, so you'll have to install them right. After they are put in place, homeowners in Portland are also highly-encouraged to clean and maintain them so they can make the most out of their investments.
Regular inspections for leaks, repairs, and getting rid of molds and birds' nests are all important. When you're not comfortable working in a high place, it might be the right time to call the experts who can do all of these for you. Here are the reasons why you should rely on the experts rather than taking the DIY route.
Licensed, Certified, and Insured
The best companies have licenses to do repair work in Portland, and they can work on various materials, including ceramic, metal, and more. This means that they have undergone advanced training from various manufacturers, and they are also registered with the Department of Labor.
Residential roofing companies have liability and workers' compensation insurance, so even if there's damage, a third-party insurer will cover the costs, and you don't need to cough up a huge amount to cover everything. You will also be protected from any lawsuits if one of the contractors gets injured or falls to the ground during a job on your property.
Manufacturers' certification is a big plus because this will guarantee that they will do top-notch workmanship and provide durable materials. They can back their work for at least 10 years, and you'll have peace of mind that they are going to do a good job with your project.
Experienced Pros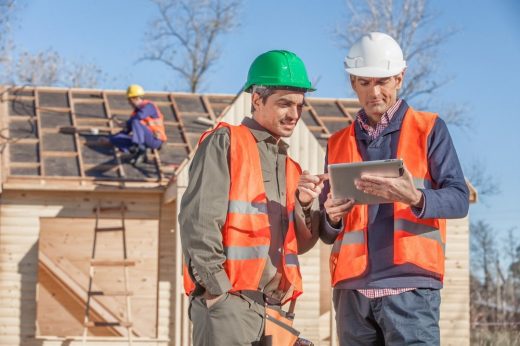 Roofing contractors with over ten years of experience will deliver excellent results compared to those who are just starting in the industry. You can visit sites like Tony's Roofing LLC and know more about their work and portfolio and see if they are going to be the best people for the job that you require. These people have learned from their mistakes, and they have many years of work to perfect their craft.
Used to dealing with various problems, they can tackle more complex jobs such as a total replacement, and most of the communities around Portland may rely on them since they have already established their names in the industry. It's way different than the fly-by-night types and when you constantly choose to work with those who have good track records, you can always expect better results every time.
Thorough Inspection
Performing an in-depth assessment and examination of the structural components is very important for many homeowners. As the roof is considered to be a mechanical system just like the HVAC, you will have to make sure that it can still withstand heavy rains, storms, and the extreme heat of the sun.
Reputable companies typically perform inexpensive inspections, and they'll write a report about the current condition of the soffits, drip edges, and fascia. They will look closer if any water or moisture has made its way to these materials, and they can check if there's a pool on the downspouts and gutters.
Roof penetrations can be checked by holes, vents, pipes, and many more. They are then covered with sealants, and they will determine if the flashings are following the strict guidelines of the local council when it comes to building codes. Chimney conditions are also going to be a part of the inspection as well as the attic. This can happen after a storm, especially if you're gearing towards making an insurance claim for compensation.
Keeping periodic assessments which can translate to every four or five years can also benefit you. Schedule these appraisals before the colder months, so you can ensure maximum protection against snow and hail.
Get Professional Advice
Various options are available, and you might get confused with their prices and the type of materials that are ideal for your home. With shingles alone, you have to choose among mineral composite, asphalt, and fiberglass, and they come with different colors like blue, red, brow, green, or gray. However, because of exposure to ultraviolet light, you might find that they can fade over time, but they are relatively affordable and recyclable.
Getting the experts' advice on the type of roofing that's ideal for the type of climate you have in Portland and whether the foundation and architecture of the home can support it can be an excellent investment over time.
Modern and popular choices like metal sheets are now taking the world by storm. The ones made of zinc and aluminum are relatively affordable, and they don't need high maintenance. They can remain beautiful for several years, and you can get designs that look like a shingle with them. See more about aluminum as a material when you click here.
Classical styles like wood shakes for cottages and Tudor homes are still an option. Expect them to become silver as they age, but the wood can last for five decades or more if you live in a relatively dry climate. Pine, redwood, and cedar are the most common materials used because they tend to repel insects and they add an aesthetic look to your curb appeal. However, wood is high-maintenance, and the tiles can be susceptible to rot and mildew, so they might not be a good choice for you.
Clay as a glazed earthenware is also an option. While they initially require investment, they are very fire-resistant and can endure high winds of up to 150 miles per hour. They can be bought in gray, terracotta, and red colors, and they have various styles like French or Spanish. Another durable choice is slate, and the materials can range from $10 to $20 per square foot, where you can choose between synthetic bituminous alternatives or quarried natural ones.
What to Expect from the Contractors?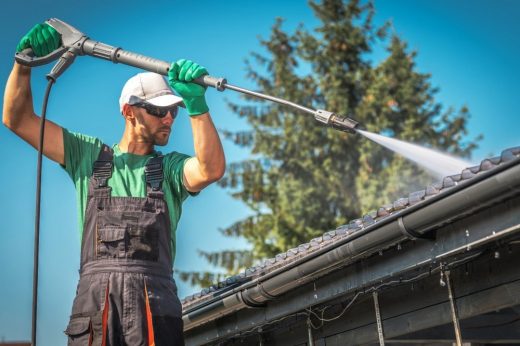 Initial Consultation
Nearly every roofer in your area will evaluate what exactly your needs are as well as figure out long-term solutions for the issue that you may be currently facing. They will do evaluations and take the time to be thorough in detecting leaks and parts that need repairs.
Estimates
After writing their report, you can count on them to have a written estimate so you will know what you're paying for in the first place. They have proposals and an end date if you agree to the price. Before doing any work, they will also require you to sign a contract to protect all parties involved. The costs of the materials, labor, and installation will also be included.
Answering your Concerns
When you're in the market looking for roofers in Portland, you should be able to call them without any problems. They will redirect you to their physical office address and show you a portfolio of their previous projects. Their credentials and the number of years that they've been in business will also be shown on their walls because they take pride in what they do. Replacements or installation can be facilitated in the next few weeks, and you'll have a brand-new roof that's suited for your needs.
Comments on this gWhat to Expect with Portland Roofing Contractors article are welcome.
Roofing Articles
Roofing Posts
Flat roof repair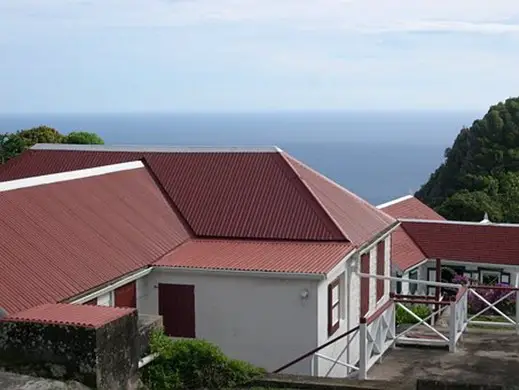 image source : pixabay.com
Insulation Options for Your Roof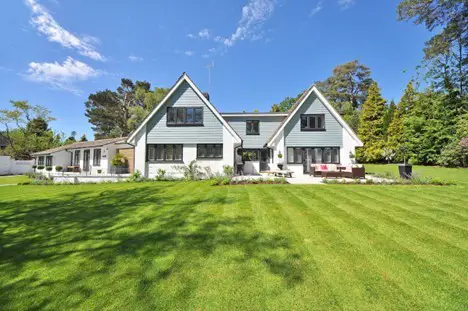 image source : pexels.com
How to make your roofing company a success
Eco Architecture
Contemporary Green Architecture Design
Comments / photos for the What to Expect with Portland Roofing Contractors? page welcome