Different ways to improve the outdoor area of business guide, Playground equipment advice
Different ways to improve the outdoor area of your business advice
7 July 2023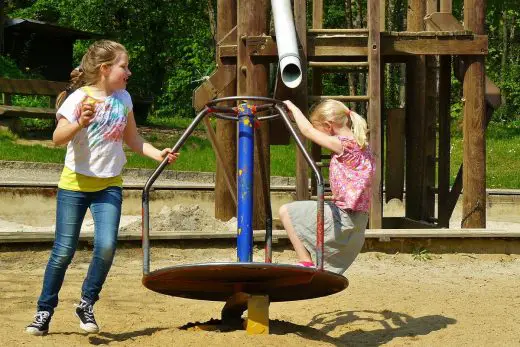 The Different Ways To Improve The Outdoor Area Of Your Business
Having a great outdoor area can hold a host of benefits for a range of different businesses. In this post, we'll be covering the different ways you can improve the outdoor area of your business and create spaces for fun and socialisation. Keep reading to find out more.
Creating An Outdoor Playground
Adding an outdoor playground to your business is a great way to improve an outdoor space and provide entertainment for children. When adding a playground to your business, consider working with a designer to help come up with a unique and well-thought-out design that not only provides entertainment, but also looks great for the exterior of your business premises. PlayEquip offers a range of different playground equipment to help you design the perfect playground for your business.
When designing a playground, be sure to consider the age range of children you might have that will be using it in order to make sure you're choosing the right equipment. You should also be sure to health and safety check equipment in order to prevent injuries. For example, adding soft tarmac flooring or bark to the ground surrounding a play area can help to reduce impact when falling.
Creating An Outdoor Eating Area
Another popular way to help improve the outdoor area of a business is to create an outdoor eating area. Whether you provide your own food or your customers bring their own food, it offers a perfect way to help dress the outside of your business whilst offering comfort to your customers.
When choosing outdoor furniture, consider what kind of pieces would best suit your business. For example, would picnic benches be best? Or more formal tables and chairs? You should also consider the budget you have to work with and any other areas of improving an outdoor space you will have to budget for. If you're serving food yourself, you will need to consider how conveniently your outdoor seating areas are located to help ensure food is served quickly and whilst still warm.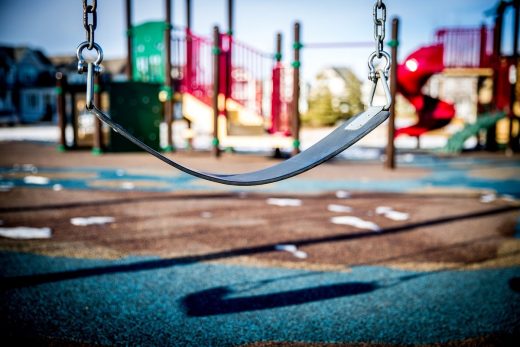 Created Covered Areas
Creating a covered outdoor space is a great way to help you and your customers get more out of an outdoor area. There are a number of different ways to create a covered space. For example, installing a fixed structure to provide a long-lasting and durable covered outdoor space. You could also consider more versatile options such as retractable awnings.
Choosing a pergola to provide outdoor shelter is a good option as it looks great and can be used to grow climbing plants in your outdoor garden area. Creating sheltered spaces for your customers means they have more options for sitting outdoors and socialising. This also means they are more likely to spend more time at your business, which can lead to more custom. It also means they are more likely to recommend you to others or leave better reviews for your business.
Adding Outdoor Heating
Adding patio heaters to an outdoor area offers several benefits. First and foremost, heaters extend the usability of the space, allowing people to comfortably enjoy outdoor activities during colder seasons or evenings. This can increase the overall functionality of the area, whether it's a restaurant patio, or outdoor seating in commercial spaces.
Moreover, heaters create a cosy ambiance, enhancing the overall experience and attracting more visitors. They also provide warmth and comfort, enabling individuals to stay outdoors for longer periods and potentially boosting social interactions. Additionally, by utilising outdoor space year-round, heaters can contribute to increased revenue and return on investment for businesses.
Improving Lighting
There are several ways to improve outdoor lighting and enhance the aesthetics and functionality of the space. First, consider adding landscape lighting to highlight key features such as trees, pathways, and architectural elements. Installing accent lighting can create a dramatic effect and add depth to the outdoor area.
Additionally, incorporating task lighting in specific areas like cooking or dining spaces can improve functionality. Utilising different lighting fixtures, such as lanterns, string lights, or LED strips, can create a unique ambience. Incorporating motion sensor lights enhances security and safety. Selecting energy-efficient bulbs and using timers or smart lighting controls can help reduce energy consumption and increase convenience.
Landscape Gardening
Landscape gardening provides a myriad of benefits for business owners. With a professionally designed garden, the curb appeal of a business is significantly enhanced, making it visually appealing and attractive to potential customers.
Moreover, landscape gardening creates functional outdoor social spaces, extending the usable area of a property and providing opportunities for relaxation, entertainment, and recreation. It also contributes to environmental sustainability by reducing soil erosion, improving air quality, and supporting local wildlife. Additionally, a beautiful garden promotes stress reduction, well-being, privacy, and noise reduction, enhancing the overall quality of experience for customers visiting your business.
Comments on this guide to the different ways to improve the outdoor area of business article are welcome.
Building Articles
Residential Architecture
What is importance of quality trade workwear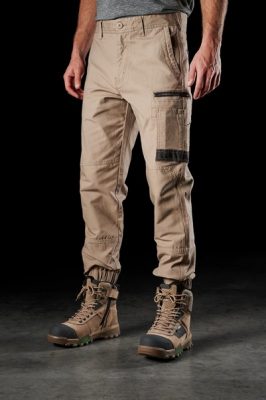 image source : pixabay.com
Comments / photos for the Different ways to improve the outdoor area of business advice page welcome