Net Zero Carbon Buildings News, Sustainable Architecture Design, NZEB, Sustainability, Green Projects
Net Zero Carbon Buildings
30 Apr 2020
Net Zero Carbon Buildings News
WorldGBC and GRESB join forces to drive net zero carbon buildings
World Green Building Council, a global network of around 70 Green Building Councils, has announced GRESB, the leading global sustainability benchmark for real estate portfolios, to recognise companies that make a Net Zero Carbon Buildings Commitment.
30 April – London, England World Green Building Council (WorldGBC) and GRESB have announced a collaboration that will see companies who commit to making their portfolios 'Paris Proof' by signing WorldGBC's Net Zero Carbon Buildings Commitment (the Commitment) recognised.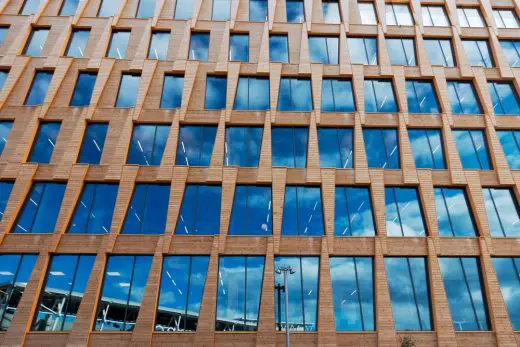 photo courtesy Anders Vestergaard Jensen, unsplash
The Commitment, which recognises businesses committed to ensuring their portfolio of buildings operate at net zero carbon by 2030, and advocate for all buildings to be net zero carbon by 2050, is supported by Green Building Councils' asset level net zero standards in 1 5 countries and counting, which all adhere to WorldGBC's global principles for net zero carbon buildings and provide third party assurance of performance. The inclusion of the Commitment by GRESB is hoped to drive uptake of net zero standards across large portfolios in addition to dozens of other Green Building Council rating tools already recognised.
Globally, almost 40% of energy related greenhouse emissions occur from buildings, with 28% coming from the operations of buildings themselves. The Commitment is unique in positioning energy efficiency as a central component to achieving decarbonisation across building portfolios, in addition to generating and procuring renewable energy to meet reduced energy demand. This represents the most cost effective, best practice approach to ensuring buildings are fit for purpose and provide healthy and comfortable environments.
At the beginning of this crucial decade of delivery for collective climate action, this collaboration will serve to create investor certainty through: the framework of the Commitment, the annual benchmarking process of GRESB, the value of asset and portfolio decarbonisation strategies, and the futureproofing for a net zero economy.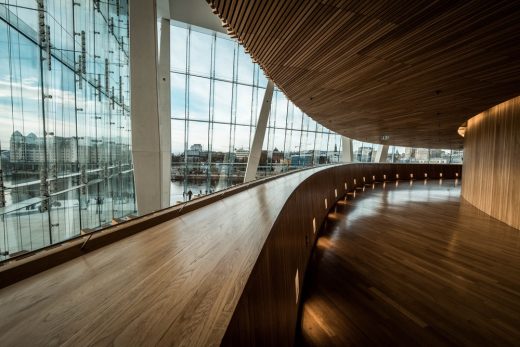 photo courtesy Helena Osykova, unsplash
Under the new partnership, the two organisations will:
· explore how the requirements of the Commitment can be addressed through the GRESB Real Estate Assessment
· collaborate on opportunities to share data and knowledge to champion the leadership and ambition being shown by common members
· jointly promote and advocate real estate companies to transition their assets and portfolio towards a decarbonised built environment
· develop a pathway for Green Building Councils' net zero rating tools and standards to be recognised in the GRESB Real Estate Assessment
The GRESB Real Estate Assessment also recognises where organisations are committed to other environmental, social and governance (ESG) reporting protocols, including Principles of Responsible Investment (PRI), Taskforce for Climate related Financial Disclosure (TCFD) and the UN Global Goals for Sustainable Development.
Greater alignment between WorldGBC and GRESB in recognising responsible market practices from leading organisations is crucial to drive these best practices throughout wider industry. Local Green Building Councils that form the WorldGBC network facilitate this market transformation through advocacy work with their members and local governments; and by building industry capacity.
Cristina Gamboa, CEO, World Green Building Council said: " The Commitment provides a framework for real estate organisations to take action towards net zero carbon portfolios, and new recognition within GRESB Assessments will champion these actions and provide investor confidence in target setting. The next decade is crucial to realise the ambition of the Paris Agreement so now is the time to be seen to act."
Roxana Isaiu, Director Real Estate, GRESB said: "We are excited by this opportunity to work hand in hand with the World Green Building Council to provide greater alignment between the GRESB Real Estate Assessment and the Net Zero Carbon Buildings Commitment, which in turn will support the collective industry effort to transition to net zero emissions and advance sustainable real estate."
Sara Neff, Senior Vice President, Sustainability, Kilroy Realty, a Net Zero Carbon Buildings Commitment signatory and GRESB's 5 year running North American Leader in Sustainability said: "The collaboration between GRESB and WorldGBC will rapidly increase awareness of the importance of climate change commitments, which would both spur adoption of the NZCB Commitment and GBC tools, and accelerate climate action among GRESB respondents."
The full list of the Commitment signatories comprises 48 businesses and organisations including major private sector leaders acknowledging the key role that they must play to tackle the climate crisis. Additionally, governments with 28 cities including London, New York and Tokyo, and six states and regions including California and Scotland have made the Commitment towards net zero carbon buildings by 2050.
The Net Zero Carbon Buildings Commitment has the power to radically reduce the building sector's environmental impact by spearheading a global shift towards aggressive energy efficiency as well as a complete change from fossil fuel based energy to renewables.
Net Zero Carbon Buildings Commitment
Advancing Net Zero
The Net Zero Carbon Buildings Commitment comes from Advancing Net Zero, WorldGBC's global project to accelerate uptake of net zero carbon buildings to 100% by 2050. The project works with the global Green Building Council network to develop tools and resources, including net zero carbon buildings certification schemes and training programmes.
The Commitment was launched in September 2018 at the Global Climate Action Summit. It promotes and inspires leadership action on an advanced trajectory from business, governments and NGOs, to scale up responses to net zero carbon buildings through corporate and policy action.
See the full profiles of company signatories and what they are committing to here: https://www.worldgbc.org/c ommitment-signatories
A list of all green building certification schemes recognised by GRESB is found in Appendix 5a of the 2020 GRESB Real Estate Assessment Reference Guide.
About the World Green Building Council
The World Green Building Council(WorldGBC) is a global network leading the transformation of the built environment, to make it healthier and sustainable. Collectively, with our Green Building Councils (GBCs) in around 70 countries, we accelerate action to deliver on the ambition of the Paris Agreement, by eliminating the buildings and construction sector's emissions by 2050. We are committed to green buildings for everyone, everywhere to build a better future.
Through its global Advancing Net Zero project, WorldGBC is working to help shape a future in which every building in the world is entirely net zero carbon by 2050, eliminating the building and construction sector's reliance on fossil fuels which are causing irreversible damage to the planet. In order to achieve this goal, the buildings and construction industry must take urgent action to prevent the emissions associated with materials and construction processes throughout the building lifecycle.
Snapshots detail how Green Building Council tools and programmes, including net zero carbon building certification schemes, are building industry capacity to deliver high performance buildings that demonstrate the sector's potential for decarbonisation.
About GRESB
Mission-driven and investor-led, GRESB is the environmental, social and governance (ESG) benchmark for real assets. We work in collaboration with the industry to provide standardized and validated ESG data to the capital markets. The 2019 real estate benchmark covers more than 1,000 property companies, real estate investment trusts (REITs), funds, and developers.
GRESB's coverage for infrastructure includes 500 infrastructure funds and assets. Combined, GRESB represents USD 4.5 trillion in real asset value. More than 100 institutional investors, with over USD 22 trillion AUM, use GRESB data to monitor their investments, engage with their managers, and make decisions that lead to a more sustainable real asset industry.
Eco Architecture
Contemporary Green Architecture Design – selection of posts:
Zero Carbon Buildings 2050 Report
House of Lords Zero Carbon Homes Ruling
2020: The Year of Net Zero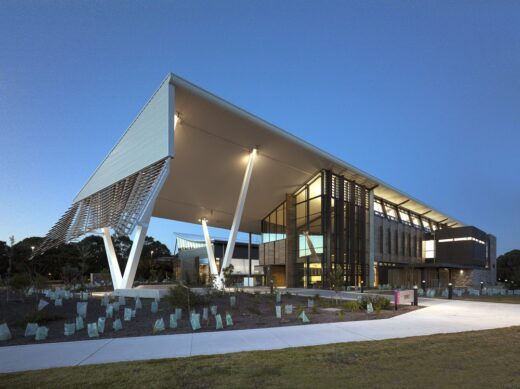 photo © Richard Glover / Matt Estherby
Sustainable Building News: Zero-Energy
Climate and Biodiversity Emergency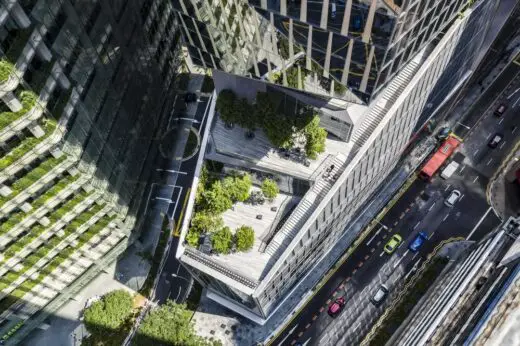 photo : Tim Griffith
Climate and Biodiversity Emergency
Sustainable Timber Architecture
Buildings / photos for the Net Zero Carbon Buildings – Sustainable Design News page welcome