What is TV mounting guide, Internet of things home design tips, Online property tech advice
What is TV Mounting and What are its Benefits
2 December 2022
TV mounting is becoming the go-to solution for many homeowners looking to keep their interior aesthetic intact.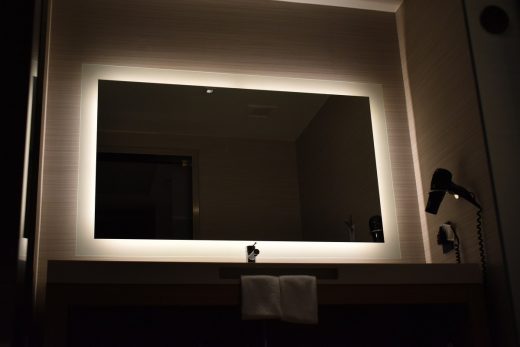 TV mounting is a simple and cost-effective solution for anyone looking to improve their TV viewing experience. TV mounts allow you to safely and securely mount your TV onto the wall, creating more space in your living area while also giving you the ability to adjust the TV's angle and orientation for optimal viewing. TV mounting can be done either with universal TV mounts or custom TV mounts, depending on your TV's size, weight, and specifications.
TV Mounting Benefits
If you're still torn about whether to give tv mounting a go or not, take a look at its benefits below:
Convenience, Functionality, and Style in One
TV mounting is a great way to add convenience, style, and functionality to your home. It can help you declutter your living space, reduce the risk of TV damage, and make viewing more comfortable by allowing you to adjust the TV's height and angle for optimal viewing.
Appeal
Mounting a TV also adds value to your home if you ever decide to put it on the market. TV mounting can be done in as little as an hour and even less, depending on the TV mount you purchase.
Space-saving
For those looking to maximize their TV viewing experience, TV mounts come in a variety of options including tilt, full-motion, and articulating TV mounts. Tilt TV mounting allows for adjustable angles to reduce TV glare while full-motion TV mounting allows the TV to articulate up, down, left, and right. Articulating TV mounts provide the most flexibility as they can swivel a full 180 degrees.
Easy to install
For those who want their TV mounted but may not have much experience with installation or don't have the necessary tools and hardware, TV mounting services are available. TV mount installation professionals can come to your home and properly install the TV mount on time.
How to Choose the Right TV Mount
By investing in TV mounting services or mounts, you will be able to enhance your TV-viewing experience while adding value and convenience to your living space. However, having the wrong type of tv mount might defeat that purpose. Thus, basic knowledge of the types available today is imperative.
Universal TV mounts are the most common type of mount and come with a variety of mounting options to accommodate different TV sizes. These mounts can be adjusted for height, tilt, panning, and rotation giving you the flexibility to customize the TV's angle and orientation to suit your viewing preference.
TV mounts come in different sizes and shapes to cater to all types of TV. They can be used to facilitate ceiling or wall TV mounting or can be used even on a TV stand. Every TV mount type is unique in terms of features making it suitable for different types of TV setups.
Wall mounts are some of the most commonly used TV mounts at the present. They are easy to install and are also available in different styles and shapes to match any TV size. Some wall mounts allow for tilt, pan, or swivel motion so you can adjust the TV angle to your viewing preference.
Ceiling mounts are ideal for rooms with limited space as they hang from the ceiling instead of taking up valuable wall space. Ceiling TV mounts are generally easy to install and secure the TV safely in place. The TV can also be adjusted at different angles to provide a more comfortable viewing experience.
Custom TV mounts, on the other hand, are specifically designed for a particular TV model and size. These mounts can be tailored to fit exactly into the TV's mounting points for maximum support and stability. Custom TV mounts are especially beneficial for TVs that require special mounting hardware or TV wall mounts that are not compatible with universal TV mounts.
When selecting a TV mount, two of the most important considerations are the TV type to be mounted as well as its weight. TV mounts come in different sizes and styles, so make sure the mount is designed for your TV's size, weight, and specifications to ensure a safe and secure installation. It is also important to consider the TV wall mount material before making a purchase, as some TV mounts may not be suitable for certain types of walls.
TV Mounting – The Installation Process
While it may seem like an easy job that anyone can do, TV mounting usually requires expertise and specialized tools to ensure that it is done correctly and safely. This is why many people opt to outsource the job to experienced TV installation professionals.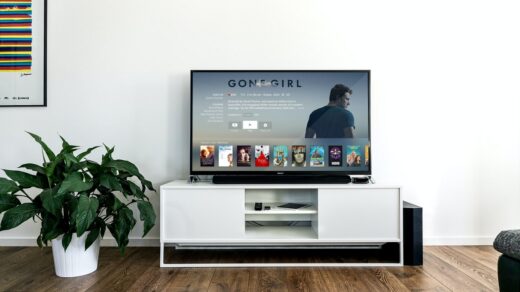 To outsource or not?
Outsourcing TV mounting can provide many benefits. Professionals are seasoned enough when it comes to mounting TVs correctly and safely, saving homeowners time and hassle. TV installers also come equipped with specialized tools that make the job faster and more accurate. Additionally, they can often work around any obstacles such as walls or furniture to ensure that the TV is mounted securely and in the best possible position for viewing.
On the other hand, there are also some drawbacks to outsourcing TV mounting installation. TV installers will usually charge a fee for their services, which can add up depending on how complex the job is and the amount of time it takes. Additionally, TV installation professionals may not be available in all areas or at all times, making it difficult to schedule an appointment.
Ultimately, whether or not to outsource TV mounting installation is a personal decision that should be based on the homeowner's budget and the availability of TV installers in their area. If you have the tools and expertise necessary to do TV mounting yourself, then this may be the best option. However, for those who need professional help, this can be a great investment for safety as it helps ensure that the job is done with zero to minimal risks.
In any case, TV mounting should always be performed with caution and care to prevent any damage or injury. It's important to read up on proper TV mounting techniques before attempting the job and to contact TV installation professionals if you need help.
Comments on this guide to What is TV mounting – what are benefits article are welcome.
Smart Home Design
Smart Home Design Articles
6 Smart Home Devices Compatible with Amazon Alexa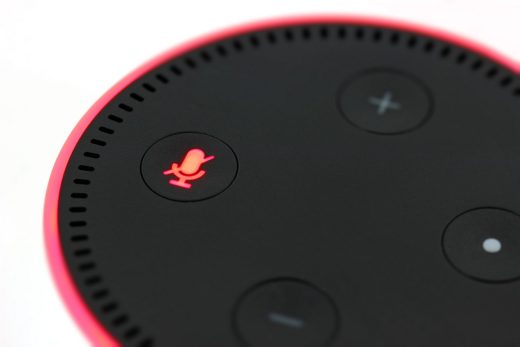 How Smart Homes Have Changed Architecture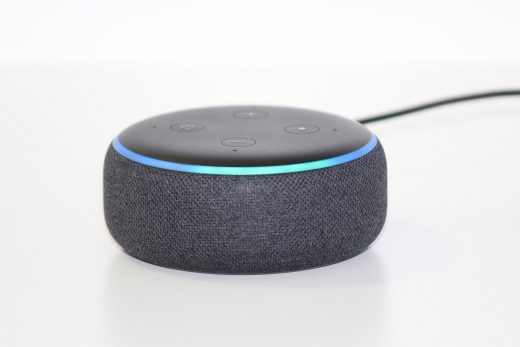 Top Reasons for getting Samsung The Frame TV
Top 5 best TV corner wall mounts
How growing demand for smart homes changes design
Building Articles
Residential Property
Comments / photos for the What is TV mounting – what are benefits advice page welcome