6 Smart Home devices compatible with Amazon Alexa guide, Internet of things design tips, Online tech advice
6 Smart Home Devices Compatible with Amazon Alexa
10 Dec 2021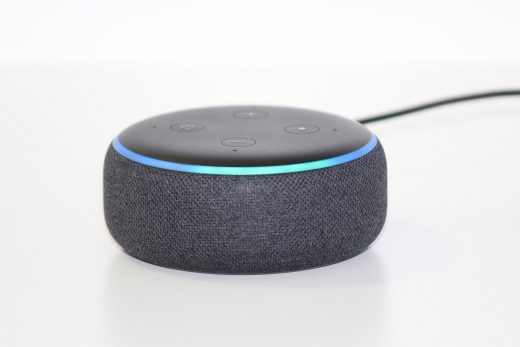 Top 6 Smart Home Devices to Use with Amazon Alexa Guide
The internet of things has really become a top priority in the tech world, and manufacturers are creating products accordingly. These products work with various smart assistants, such as the Amazon Alexa. You just have to give voice commands and have the relevant devices installed and connected. From your smart TV to your robot vacuum, you can control everything with Alexa commands. You can do anything you want from changing the channel on your Spectrum TV Select packages to booting up your security camera systems.
If all of this sounds exciting, you should invest in smart home devices compatible with Amazon Alexa. You can find these in a wide price range and can use them for a variety of purposes. Once you get used to the convenience of smart home devices, you won't be able to go back! Therefore, you should work on getting the right devices for your needs. Here are a few you should start off with.
Philips Hue White LED Starter Kit
The Philips Hue range is the best option you can find for smart home lighting. It offers a lot of functionality and control, with barely any effort. You just have to replace your bulbs with Hue lights, and can dim and brighten them according to your preferences with Alexa commands.
While this particular model doesn't let you change the colors, other systems in the Philips Hue range let you circle through RGB lighting options. These systems come with a small hub to link them to your home network. You just have to give voice commands to control the lighting in your home, and can even get energy consumption feedback.
August Wi-Fi Smart Lock
Wouldn't it be great if you could control your locks with your smartphone? You can control this smart lock with voice commands on your phone. In addition, if you're worried about whether you left your door unlocked, you can confirm on your phone and then lock it using your voice.
It has built-in Wi-Fi, so you don't have to worry about installing a separate hub to use this device. These smart locks are quite secure and use a deadbolt mechanism to offer the best safety standards.
Ecobee 5th Generation Thermostat
Even if you don't have an Alexa assistant of your own, this thermostat has it pre-installed. You can directly give it voice commands and adjust your home's temperature accordingly. It even comes with its own speakers, so you can also play music, take calls, and carry out other Alexa functions easily.
One of the best aspects of this particular model is that it comes with better sensors and longer battery life. Therefore, you'll be able to enjoy a better range, and also conserve energy. This is a great purchase for your home, and offers the functionality of Amazon Alexa, without having to buy a separate speaker.
Arlo Q
Smart home security cameras are quite accessible and easy to use. Arlo Q takes this a step further, and offers 1080p videos, regardless of the time of day or night. You can even access its feeds for seven days for free, and enjoy more if you subscribe to its cloud-based storage plan.
The Arlo Q lets you access video feeds if you have Alexa-compatible display devices. This lets you view your home from wherever you are, and ensure that things are as they should be. It even offers 2-way audio, so it is the perfect device to use as a nanny-cam, provided that everyone involved is aware of its presence.
Sonos Beam
This soundbar is a great audio playback device and comes with Alexa built-in. it has four full-range Wi-Fi woofers and is an excellent smart speaker. It is quite sleek and compact, so you can simply place it on any TV stand, and it won't clutter up your interiors.
You can use this speaker with your TV, and can also use it to play music even if it's not connected to the TV. With its in-built Alexa, you just have to give it voice commands and enjoy an excellent audio experience.
iRobot Roomba 981 Robot Vacuum
This Roomba keeps your home clean and meticulously maps out the layout. It carries out precise measurements within milliseconds to offer the best functionality. It is compatible with multiple voice assistants, including Alexa. Therefore, you just need to give it voice commands to start, and it will clean entire levels of your house in one go.
Furthermore, this device sense high-traffic and high-dirt areas of your house, and focuses on them to keep them clean. While it works well with most surfaces, it is particularly efficient when it comes to carpets and rugs.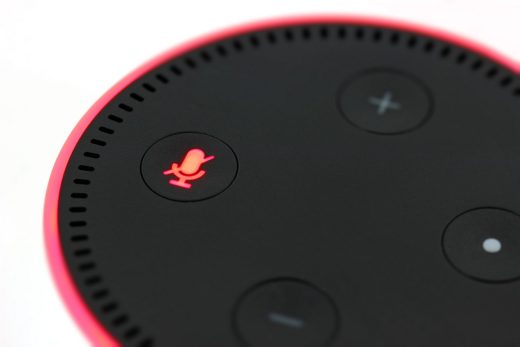 In conclusion, there are numerous smart home devices compatible with Amazon Alexa. You can start off with a few of these to get the true smart home experience and make your life more convenient.
Comments on this 6 Smart Home devices compatible with Amazon Alexa tips article are welcome.
Smart Home Design
Smart Home Design Articles
How Smart Homes Have Changed Architecture
How growing demand for smart homes changes design
Installing Modular Kitchen in Your Home
Building Articles
Residential Property
Comments / photos for the 6 Smart Home devices compatible with Amazon Alexa advice page welcome