How smart homes have changed architecture advice, Modern house guide, Online property help tips
How Smart Homes Have Changed Architecture
9 October 2021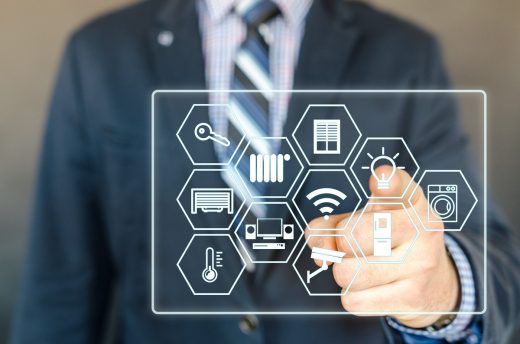 Do you dream of turning your house into a digital home where all the systems will work in unison and can be controlled remotely using your smartphone! If you have an affirmative response, then you have come to the right place.
How Smart Homes Have Changed Design
Today we are going to discuss how the trend of smart homes has been imparting a facelift to the architecture industry:
Most modern-day homes rely on cables and cords. This makes it imperative for a designer to take the wiring into account while coming up with home renovation ideas. Doing this often limits their potential. The wireless capabilities of a smart home architecture can change all of that so that architects can enjoy greater freedom in their work.
Lighting has a big role to play in affecting our moods and concentration levels. Warm lighting induces a relaxed feel whereas blue light boosts up our energy meter during the daytime so that we can focus more on our tasks. The pre-set schedules are followed by smart lighting for ensuring the right atmosphere before you set foot inside your house.
The ambiance of our home is improved to a great extent by natural light entering our space at the right time. This is where the pre-set modes of smart curtains come into play so that we can wake up to the gentle sun rays caressing our faces at daybreak. It can also help in the creation of a secluded sleeping atmosphere at night.
These curtains can add to the safety quotient of your homes by randomly opening and closing even when the house is empty so that outsiders can't comprehend if you are out on a vacation. Your energy bills will reduce drastically as the smart curtains help maintain your desired temperature by keeping the heat in or out. Geolocation data from your phone alerts the system whenever you leave home so that curtains can insulate during winter and keep heat out during summer.
Music never fails to create the right atmosphere whether you are cooking in the kitchen or working in the garage. The process of integrating audio systems in your existing home architecture can be a challenging drill. Custom-designed or nearly invisible speakers can solve this issue by matching your house ambiance and offering utmost flexibility whether you wish to listen to music in a particular or all the rooms of your house. Smart audio systems make it possible to play the same audio simultaneously in all rooms or different tracks for different rooms.
We rarely enjoy doing household chores. Smart appliances can make this process easier by taking care of all the house chores quickly and efficiently. A simple tap of a button is all it takes to remotely vacuum your living room, cook a pot roast and even make coffee. You can take the example of Samsung refrigerators which bank on built-in cameras to remotely view the contents inside the fridge for easy shopping.
A smart home comprises multiple devices which remain connected with the internet through your broadband – https://www.broadbandchoices.co.uk/broadband/cheap-deals. This acts as a medium of accessing the devices either through remote or voice control. Herein lies the importance of choosing a proper broadband connection that can render adequate support to your home devices without succumbing to network issues.
It is also important to get a heavy-duty smartphone that can exercise remote control over your devices. The smartphone market is filled with phone deals and you can take your pick among the various options after considering your specific requirements. Since the internet has a big role to play in determining the efficacy of your smart home, you can choose amongst sim-only deals with superb data capacity so that you can control your home appliances directly using your smartphone. All the architectural trends listed above can impart a facelift to your home design and help transition into a smart home.
Comments on this guide to how smart homes have changed architecture article are welcome.
Smart Home Design
Smart Home Design Articles
6 Smart Home Devices Compatible with Amazon Alexa
How growing demand for smart homes changes design
Building Articles
Residential Architecture
The Bellhop Hotel, Rotterdam, The Netherlands
Architecture: local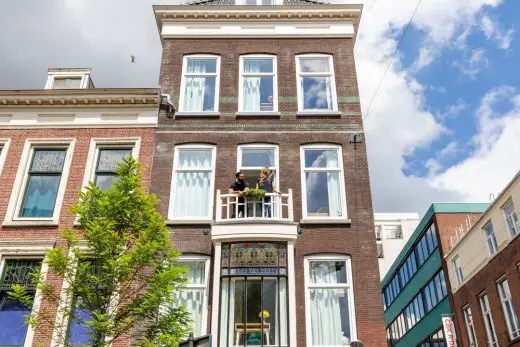 photo : Joey Van Dongen
The Bellhop Hotel
Comments / photos for the How smart homes have changed architecture guide page welcome