Top Reasons for getting Samsung The Frame TV guide, Property television mounting tips, Online home advice
Top Reasons for Getting Samsung The Frame TV
Many of the technological advances and inventions we have seen in recent years are not so surprising. Every conceivable device, material, or gadget is invented and developed and reaches the general public as soon as possible. From research, development to production, a new product can be sold in less than a year. Many new inventions are coming more and more, and consumers now have a wider range of products to choose from. But at the forefront of progress and technology is the modest television. In the past, the TV could be large, bulky, and black and white.
Then came color television, and it was as big as before, the more features it added, the bigger and more expensive it became. Then came the sleek TVs, those with brighter screens but smaller speakers and slim backs, then there was plasma, LCD, and now LED TVs as well as smart TVs and Android TVs. Television has undoubtedly become more advanced, more efficient, and more adapted.
The new line of TV series includes Magic TV, Art TV, and Mirror TV. However, these models are very expensive and exclusive to the high-end consumer market. In a moment of creativity, Samsung has developed the very first Samsung The Frame TV, which gives consumers a chance to have a beautiful, creative and artificial TV without the expensive price tag. You can turn the TV into any of the styles you want you just have to put in the frame that will compete for the look.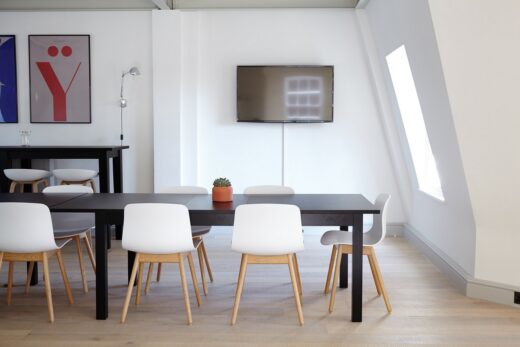 What is Samsung The Frame TV?
The invention and marketing of the Magic TV, and later the Mirror TV and Art TV, led to the concept that television could have more than one function, that it could be a work of art or a mirror, and yet it still is a standard television set intended to entertain the audience. Samsung has come up with the idea of ​​providing cheap and generic TVs that can be turned into any type of TV that the consumer wants. With Samsung the Frame TV, you can do anything with your TV, you can create a TV frame to look like an expensive work of art, and you can display it in the middle of the living room and you can even have several different frames to suit your design style. Getting a Samsung frame TV means you can change it if you want an updated design, or you can move it and even place it on a stand in your living room or bedroom.
How does Samsung the Frame TV work?
If you have decided to invest in a Samsung frame TV, just choose the size of TV you need for the area you want to place it in. If you have a small space, you don't need a bigger TV, but if it's a blank wall you want to fill, then a bigger one is better. However, a measurement tool is available for most suppliers to help you predict the correct TV size for your space. Just adjust the size of your room or space and it will automatically ensure the right size of the TV. You can also experiment with different sizes and see what it looks like before ordering by using the design tool on the Samsung website.
Once you decide on the size, the next step is to determine whether you hang it on wall hangers or place it on a table or shelf. You also need to choose the frame that you want to put on the TV, the frames are made from light-weight and sturdy materials and can last for a long time. But if you want to change your frames every month or so, then you can also buy a couple of frames, just make sure that it will complement the look of your space.
The overall effect of a framed television will depend on how it is placed in the room. Then you have to put the frames into the TV; the frames will fit on the Samsung the Frame TV and hide all the details that clearly state that it is a TV. It will appear as a seamless framed art or deco art, surely your guests will be surprised that this is a functional TV.
The TV Frames and Samsung the Frame TV
You need to choose the frame you want for your Samsung the frame TV; it must match your overall style and the specific design of the space you want to place it in. There are many frames to choose from and you need to find one that will fit your interior very well. You can also try looking at pictures and customizing them on your TV to see the overall look. Sometimes it's hard to imagine what it looks like when you choose only one corner of the frame. Once you find the perfect frame for you, you can continue ordering.
Because most TV frame manufacturers need to assemble your TV frame, it will take several days to complete it, and when it is ready to ship, the company will give you one last look at the framed TV before you make your final decision. You will then have to wait a day or two for it to be shipped and it will be delivered to your door. The best thing about these frames is that they can be installed in minutes and have a unique lock and click function, the frame fits perfectly on your Samsung the Frame TV and you get this centerpiece in an instant. You don't have to hire anyone to install it for you, it has all the necessary instructions and you can handle most of it yourself.
Is Samsung the Frame TV Worth It?
If you are looking for a quick fix for your boring home or living room or want a better viewing experience, investing in a Samsung the Frame TV is not a bad idea. Most people in this country have an average of 3 to 4 TVs at home, and having another TV  that not only lets you watch movies or TV shows but also can become a key decorative piece or a conversation piece makes it worth it.
Comments on this guide to Top Reasons for getting Samsung The Frame TV article are welcome.
TV Articles
Television Products
Top 5 best TV corner wall mounts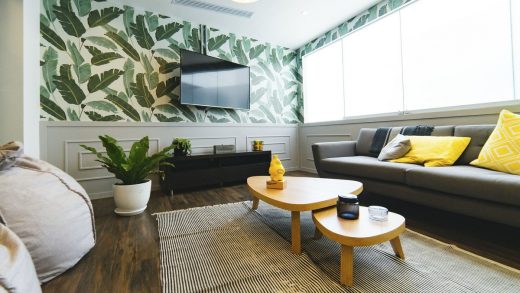 Choosing right CCTV + TV aerial installation service
Building Articles
Residential Architecture
Best video editing software for home
Comments / photos for the Top Reasons for getting Samsung The Frame TV advice page welcome