What equipment do you need to start roofing business guide, Home roofing renewal, Online property advice
What Equipment Do You Need To Start a Roofing Business?
28 February 2022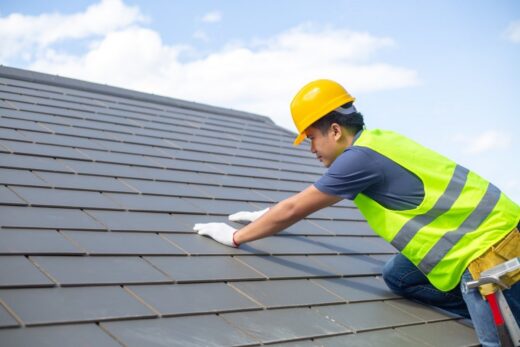 Are you looking to start a roofing business?
In 2020, the US roofing industry was worth $15 billion. But experts say this number will reach nearly $18 billion by 2025. Thus, in this line of work, you'll likely see many profit opportunities.
However, your primary concern is getting the right equipment for the job. What are the roofing tools essential for your growth? Read on as we discuss some today.
Fall Protection Gear
Safety is your primary focus when working on roofs. Falls, slips, and trips are the most common reasons for workplace fatalities in the United States. For this reason, even a single-story house with low-pitched roofing can be dangerous.
Consider buying a lightweight harness since it doesn't hinder your movement. At the same time, it should allow you to attach your nail bags.
Shingle Remover
Ripping off a roof's existing shingles is no small feat. Shingle removers can slide between shingles, allowing you to pry them up. It also frees them from the plywood sheathing.
A shingle remover has a long handle. It enables you to apply leverage while standing. As a result, you can strip old roofs within a short duration. Consider getting lightweight brands at least 54 inches long for best results.
Nail Bags or Tool Belt
Climbing a ladder repeatedly to get your tools is inconvenient and impractical. It's also unsafe to leave your equipment sitting on the roofing surface.
To avoid unwanted incidents, buy a tool belt to hold some hand tools and roofing nails. These bags will increase your safety and efficiency. It also speeds the repair or replacement process, reducing fatigue.
Get bags with a hammer loop at the back. Ensure they sit on your hips since roofing requires bending over a lot. Otherwise, retrieving nails and tools from the bags is uncomfortable.
Retractable Utility Knife
You can open and close these knives with one hand. It keeps you steady since you have a free hand during off-balance positions. Your work safety increases as a result.
Also, some utility knife models have a blade release button. It simplifies the replacement process for dull blades.
Pump Jacks
Do you want to do a large-scale roof replacement project? If so, consider getting pump jack scaffolding. These are better than ladders since they offer a more stable surface to stand on.
Are you looking for pump jacks for sale? Consider clicking the linked website for reputable roofing equipment options.
Roofing Nailer
A high-quality nail gun is the best choice for speed and convenience. You can make quick work of nailing shingles using this air-powered equipment. It reduces the amount of time necessary for your roofing tasks.
Start Your Roofing Business Now
These are some tools necessary for your roofing business. Use them as a starting point for your shopping checklist. However, your roofing company needs other equipment and preparations.
Start a company by learning other business requirements, such as laws and guidelines involved.
Did you find this guide helpful? If so, consider reading our other posts for more.
Comments on this guide to what equipment do you need to start roofing business article are welcome.
Roofing Articles
Roofing Posts
Home renovation and roof replacement estimate tips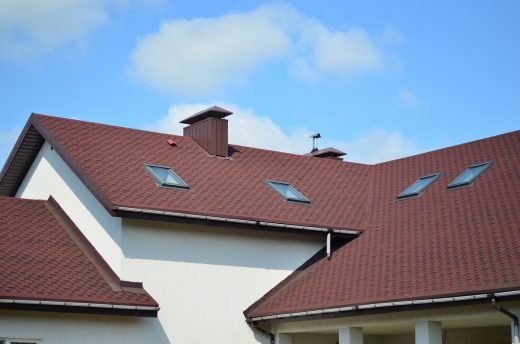 First Time Replacing Your Roof
The Top Roofing Company For Your Business
Choose the Top Roofing Solution for your Home
Studio Loft, Izmir, western Turkey
Design: Yerce Architecture & ZAAS, Istanbul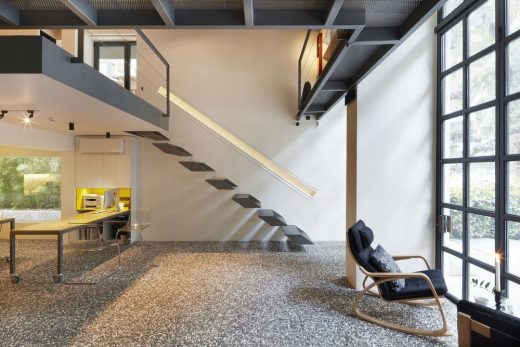 photo : Yerce Art Photography – Emin Emrah Yerce
Studio Loft Izmir
Home Improvement Articles
Home Improvement Posts
Ultimate checklist for renovating your home
Choosing a cohesive design style for your home
How to Spruce Up Your Home with Personalized Prints
Comments / photos for the What equipment do you need to start roofing business advice page welcome