How to leverage real estate industry during inflation guide, Purchasing homes tips, Buying property advice
What are ways to leverage the real estate industry during inflation?
28 February 2022
The Consumer Price Index has risen by 5.5 percent from January 2021 to January 2022. As per the National Statistics Department, this is the highest growth in the CRI in a 12 month period. Previously, the highest recorded growth in the CPI was 7.1 percent in 1992. Housing and household services contributed 7.1 per cent, which is a 1.37 percent increase in points to the Consumer Price Index in the previous 12 months, and this is considered to be the largest contribution to the CPI from any division or industry. Essentially, the UK is seeing the highest inflation rate since 1992!
According to most financial experts, investing in property is one of the best ways to beat the rising inflation. Essentially, the three main industries that are considered stable and good investments during inflation are real estate, transportation and infrastructure. Real estate is considered to be one of the best and safest investments during inflation, especially for those who have a diversified portfolio, as per estate agents in Walderslade. Here are some ways to leverage the real estate industry during inflation.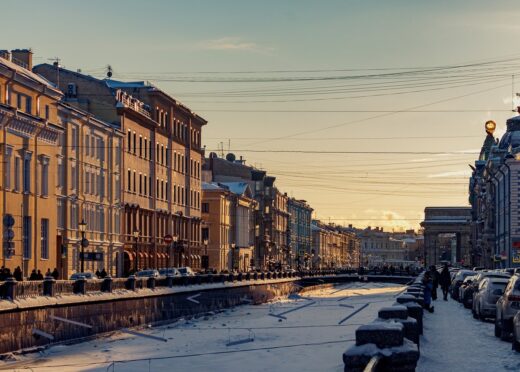 Real estate always appreciates
There is one rule of thumb that most investors and estate agents keep in mind; real estate always appreciates. Many real estate investors, overseas investors and high net individuals prefer to invest in land and property as these are two assets that are always appreciating. As per most experts, the average price of property appreciates by at least 3 to 5 per cent in one year. In fact, from November 2020 to November 2021, the average price of property in the UK increased by a whopping 10 per cent! Imagine the return on investment for property investors, homeowners and estate agents who invested in property before this massive spike.
Here is an example to illustrate. If you bought a house, in any given year, for £100,000, then with an annual appreciation rate of 4 per cent, the property will be worth £148,000 in just 10 years. Now, if you assume 6 per cent as the annual appreciation value, then the property will be worth £179,000 in 10 years time. However, if you had to buy this property 10 years later, you would have to pay almost double. The rate of inflation is essentially proportional to the appreciation of property prices.
Sell to buy
For homeowners and investors who are thinking of selling during inflation, experts have only one piece of advice; sell to buy. One of the main principles of investing is that while selling any property, the proceeds from the sale should be used to diversify your portfolio, preferably by investing in commercial real estate properties. By doing so, sellers and investors will be able to defer taxes all while securing a profitable return on investment in the future. Essentially, if you are thinking about selling a property or an asset, you should use the proceeds to invest in another property or similar assets in order to make a good return on your investment.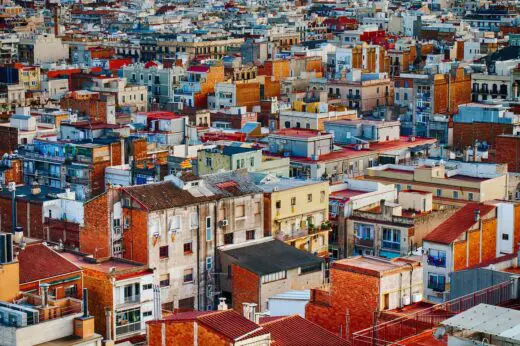 Diversify your investments
By having a diverse portfolio, investors are able to mitigate their risks while ensuring maximum return on investment. Simply put, the prices of real estate will continue to rise as the cost of living continues to rise, which is directly proportional to the rate of inflation.
By investing in different types of properties, be it commercial properties, residential properties or mixed-use properties, investors will be able to reduce their risk. The best way for investors to manage risk and reduce the effects of inflation is by creating a diversified portfolio that includes various asset types. One important factor to keep in mind is that these different asset types should have a low correlation, or almost no correlation, to each other, as that will help maximise returns while mitigating risks. Also, this will allow investors to have a higher rate of return while creating tax-deferred earnings.
Invest in buy to let properties
The best way for investors and homeowners to make the most of their property investment is by investing in buy to let properties. With rising inflation comes a rise in the cost of living, which in turn means higher monthly rentals. For landlords and investors, this means higher monthly payments for their tenants.
By investing in rental properties, investors and landlords will be able to cover their monthly expenses, and they will also be able to pay off an existing mortgage without dipping into their savings. Of course, when it comes to buy to let properties, one must make a smart investment. Choosing the right location, the right type of property and understanding the tenant demand before investing and three important factors that must be kept in mind.
Of course, the UK government is very concerned about the rising rate of inflation. In order to combat the rising inflation, the Bank of England has increased the rate of interest, which means banks and lenders will further increase the rate of interest on mortgages. While this may not have a major impact on homeowners and real estate investors, it could impact first-time buyers and low-income buyers. However, there is really not much anyone or any government can do to really curb inflation, as inflation is a part of the economy.
Due to inflation, prices will always increase. The cost of living will increase, the cost of day to day activities will increase, mortgage costs will increase, the rate of interest will increase, housing expenses will increase, bills and utilities will increase, and so on. The only way for individuals to gain leverage on inflation is by investing in buy to let properties as well as buy to hold properties.
With buy to let properties or rental properties, landlords and investors will be able to secure monthly payments which will be more than enough to maintain their lifestyle while paying off any outstanding mortgage. With buy to hold properties, investors and estate agents can let the value of a property appreciate over time, which in turn will ensure a hefty return on investment.
Comments on this guide to how to leverage real estate industry during inflation article are welcome.
Buying Property
Buying Property Posts
Why condos make good real estate investments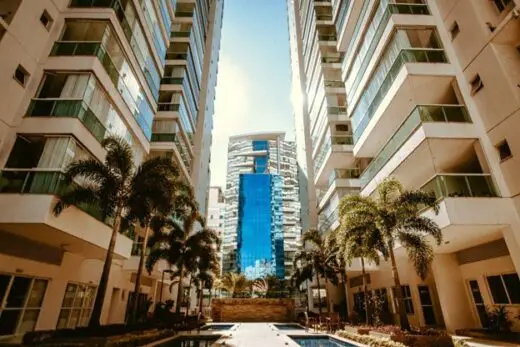 5 things to keep in mind when purchasing a condo
6 key features of profitable real estate rental property
Property Articles
Residential Architecture
Comments / photos for the How to leverage real estate industry during inflation advice page welcome