What are components of a pest inspection guide, Oz building insects guide, Australian home advice
What Are The Components Of A Pest Inspection?
13 September 2022
You don't want your house to serve as a habitat for numerous pests when you first move in or even after you've lived there for a time. A pest inspection is specialised, whereas a home inspection looks at a house's fundamental systems and construction.
Depending on the type of mortgage you're acquiring, it's always a smart idea and might even be required. A pre-purchase pest check is required whether you are buying or selling a home. A termite and pest inspection is necessary if you're concerned that your house may already be infested with pests or if you're the proactive sort and want to schedule a recurring examination to catch bugs before they cause damage.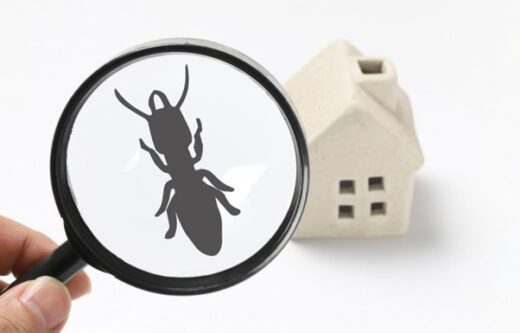 Most people only think of a pest inspection when they are buying or selling a home. However, it's important to have one done on a regular basis even if you don't plan on moving. A pest inspection can help identify potential problems before they become bigger issues. There are several components of a pest inspection, and each one is important in ensuring the safety of your family and home. Keep reading to learn more about what goes into a pest inspection. Then, be sure to contact a qualified inspector in your area for an appointment.
What Exactly Is A Pest Inspection?
When doing a pest inspection, it's important to look for insects and other animals that could harm your property's structure, provide a health risk, or both. Termites are a major source of structural issues since they obtain their food from the wood in your home, but other pests and rodents can also be a problem. A licensed specialist conducts a visual check of every place that is accessible and visible on a structure or piece of property known as a "pest inspection" to determine whether any pests are present.
Typically, a house inspection or appraisal coincides with a pest inspection. In fact, one situation in which it might be necessary is when an appraiser notices indications of a potential insect issue. But if you're a homeowner, you can always have a pest inspection if you're concerned anything could be wrong.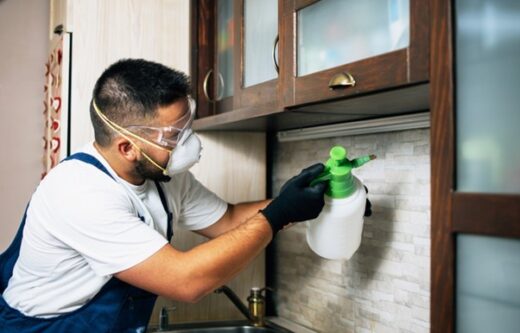 What Is Involved in a Pest Inspection?
The same kinds of organisations that perform extermination typically offer pest inspection and mitigation services. You may be able to perform some DIY examination and mitigation if you have a suspicion that there is a problem and you can identify where it is coming from. It's usually best to leave this to the experts, though. Your mortgage may need an inspection, in which case you will need to hire a specialist.
A skilled pest inspector will search your home's inside and outside for any animals that might pose a threat. Subterranean and aboveground termites, bedbugs, cockroaches, bees and other stinging insects, carpenter ants, various types of rodents, spiders, snakes, scorpions, moths, and wood-destroying insects are just a few of the pests that may exist in your area.
Pests like insects frequently gain access to your property by taking advantage of it or causing structural damage. The inspector will search for signs of broken siding, walls, baseboards, walls, and more. It will be necessary to repair the structural damage after removing the bugs from their hiding location. Once the inspection is complete, the inspector will provide the appraiser with a pest inspection report. States do share some basic components, despite the fact that they hunt for varied forms and pests according to the climate. A concise summary of the pests discovered will be provided on each inspection form. They'll also talk about how they were discovered and any harm that was done. They will then discuss the required treatments.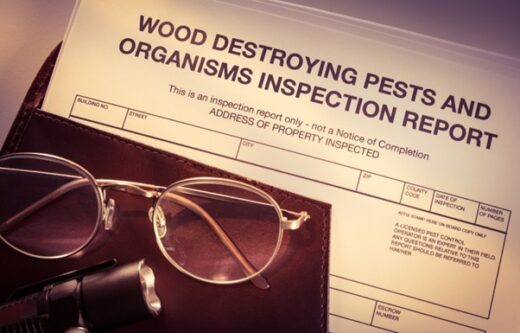 The vast majority of the time, if the inspector or appraiser had previously recognised the problem, the problem needs to be handled and any damage caused by the infestation needs to be fixed to the satisfaction of the inspector before you can proceed with the loan. For the purpose of ensuring that the issue has been resolved, they will perform another inspection.
How Much Time Is Needed For A Pest Inspection?
The average time to do a pest inspection is 30 to 60 minutes. The actual length, however, could be greater based on a number of variables, such as what they need to look for, the size of the property, and its actual design. For instance, it may require more time if your crawlspace or attic is difficult to access.
A day or two may pass before the documentation is processed after it is received by your mortgage company. In addition, how soon you can arrange any necessary damage repair or mitigation depends on how much time is left. Once repairs have been made, it is typically required to conduct another inspection to verify that the issue has been resolved.
What Is The Price Of A Pest Inspection?
The typical price of a termite and pest check is roughly AUD 150, according to some companies. However, the price can differ significantly based on the size of the house and the items that need to be inspected. Additionally, if you also have a routine home inspection performed by the same business, you may occasionally be able to get a package offer. It doesn't matter who pays for the pest inspection while using the majority of credit choices. The VA is unique, which is significant because it's the only loan that frequently necessitates a pest inspection.
Should I Have My Home Inspected for Pests?
In several cities across Australia, a pest inspection is necessary. Additionally, if the appraiser discovers indications of a pest issue, it will be necessary. Additionally, nobody wants to host uninvited visitors in their house, especially if they have more than four legs. Simply for your own peace of mind, having an examination is highly worth it. Having a clean and secure home is something you'll be making sure of. Last but not least, you might not be able to secure a mortgage if an appraiser thinks it's required but you don't really undergo a house inspection.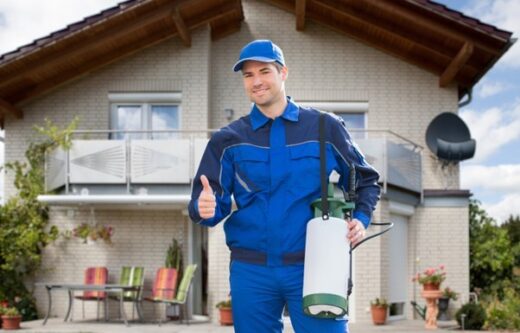 If you're in the market for a pest inspection, it's important to know what to look for. Here are the four main components of a quality pest inspection report: identification of pests, evaluation of damage, assessment of risk and control recommendations. Keep this checklist in mind when interviewing potential pest inspectors so you can be sure to get the most comprehensive report possible. Do you have any questions about pest inspections? Leave them in the comments below and we'll do our best to answer them!
Comments on this guide to What are components of a pest inspection article are welcome.
Pest Control
Pest Control Posts
Hire professional services for domestic pest control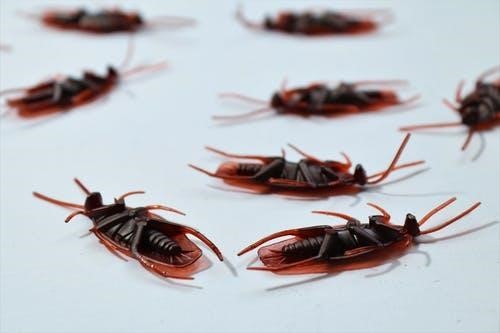 Finding right exterminator for Long Island pest control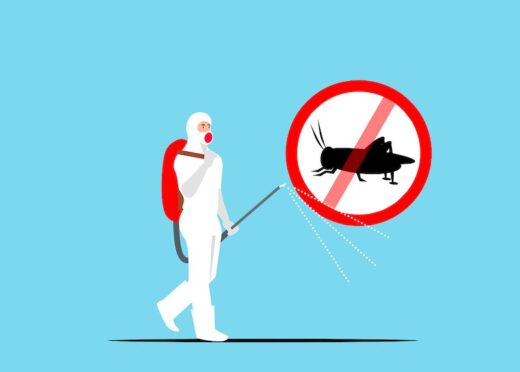 6 Reasons Why You Need Pest Control Services?
4 benefits of seeking pest control services
Pest control prevention steps building homes
How to Deal With Pest Infestation
Building Articles
Residential Architecture
Comments / photos for the What are components of a pest inspection advice page welcome