Hire professional services for domestic pest control guide, Building insects guide, Online home advice
Top 5 Reasons to Hire Professional Services for Domestic Pest Control
29 Dec 2021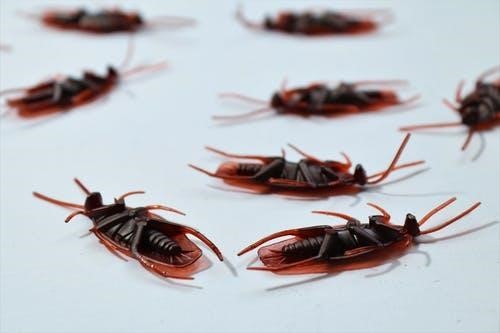 Pests have invaded every corner of people's homes at some point of time or the other. You find these pests in many different forms ranging from creepy spiders to house flies and termites. Some of them are never easy to exterminate. Commercial pest control sprays and solutions only prove effective for a few hours. In most cases, pests easily withstand common house sprays.
If left unregulated, pests may multiple within a few hours. They can reach unexpected numbers. This is why you need professional pest control services. You can find out more about effective spider extermination techniques from these pest control experts online.
If you hire professional pest control services, you will benefit in more than one way. Some unique advantages of professional pest control services are listed below:
Top reasons to hire professional services for pest control
1. Experts save your time
Commercial products are not much effective. You might often end up spraying pesticides every day. In most cases, you observe that the sprays are not much effective. Not many sprays work against all types of pests either.
It is never easy to exterminate spiders and cockroaches. This is where you need to seek a professional's assistance. They use techniques that are effective and less time-consuming. You hire these services only once every two or three years.
2. Cost-effective
Investing in commercial-grade pest sprays means spending good money. These products are expensive and less effective. You have to keep using the products every day to keep the pests away. But professional pest control services will offer long-term solutions.
In simple terms, you may hire these services only once a year. Then for an entire year, you may not need to invest any money on commercial pest control products at all.
3. Effective pest elimination
You may not have to look around for different services to eliminate different types of pests. The same team will use a technique that is effective on different pests. Once you have pest control done on your property, you may not have to worry about cockroaches, flies, spiders or termites anytime soon.
The method and products used by a professional team are more effective. They work a hundred per cent on all types of pests. You will not have to worry about the pest infestation for years.
4. Chemical-free techniques
The present-day pest control services are hi-tech. They make use of chemical-free techniques. You may find the team using UV and IR devices to take control of the common household pests.
Even if they are using spray guns, still the chemicals are not harmful. Professional services use eco-friendly materials to prepare the spray. You can check the complete list of techniques used by an expert team.
5. Prevents further damage
Pests can be damaging. They may infest the rugs, carpet, furniture and walls. You may find pests and spiders invading all parts of the property. They are present indoors and outdoors and can be extremely damaging.
Professional pest control will prevent further damage to your property. Once the pest control is done, pests will not invade your property. You should always hire professional pest control services on regular basis. You can research thoroughly and then hire the best team.
Comments on this hire professional services for domestic pest control article are welcome.
Pest Control
Pest Control Posts
6 Reasons Why You Need Pest Control Services?
4 benefits of seeking pest control services
Pest control prevention steps building homes
How to Deal With Pest Infestation
Building Articles
Residential Architecture
Comments / photos for the Hire professional services for domestic pest control advice page welcome