Finding right exterminator for Long Island pest control guide, NY building insects guide, US home advice
Finding the right exterminator to use for Long Island pest control
9 September 2022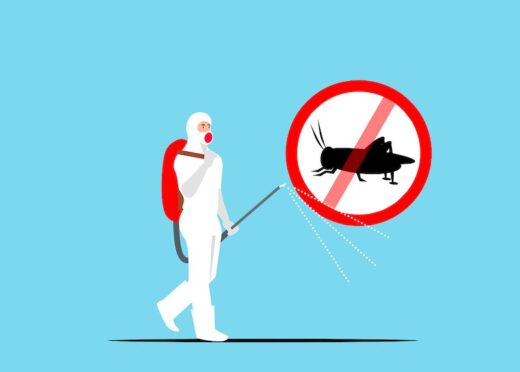 Pests are a big hassle in Long Island and need immediate attention. If they are not readily acted against, the situation only gets worse.
Whether bed bugs, mosquitoes, or rodents, the more time you give them to multiply, the more difficult it gets to treat your home or office. So, choosing the right exterminator for the pest control job is important.
This article will provide a checklist that can come in handy while finding a suitable exterminator.
How to choose the right pest control company on Long Island?
Following are some ways to check if a company is reliable enough for a pest control job.
But before implementing them, remember to do a little research to understand the pest infestation and its location. It will help you showcase the sources of infestation to the exterminators for effective pest removal.
So, without much ado, let's learn how to find the right exterminator to use for Long Island pest control.
Check Their Reviews and Reputation
While reputation is not always the go-to aspect of a pest control company, as each professional has a different experience, it can help narrow down your options.
Google My Business, Facebook and other social media sites, and Better Business Bureau are a few reliable sources where you can check the reviews of an exterminator's service quality. The service provider's official website can also tell a lot about them.
Also, you can find out about the company's work by asking your family, friends, and neighbors about their pest control experiences.
Besides, Long Island regulations also demand landlords take proper action against pests. So, you might speak to other landlords who rent out apartments or rooms to learn about the service offerings of the exterminator.
However, if you are still unsure about your choice of an exterminator, you can speak with the company itself and ask them to provide references for their past pest control projects.
Learn About Their Inspection Process, Pest Removal Methods, and Techniques
Inspecting your home or office thoroughly is crucial to understanding the root cause.
Exterminators mostly offer a prior free or paid inspection so that they can decide on how to go about the extermination process.
However, it is better to avoid a free inspection as, more often than not, professionals do not have the required expertise, or they intentionally don't perform the inspection properly as they are not get paid for the work.
After a complete inspection of your residential or commercial space, you can discuss the course of action, techniques followed, how effective they will be, and how much they will cost with the pest control company.
Once decided, the professionals will start implementing effective methods for the extermination process.
Depending on the type and intensity of infestation, good companies can apply a range of methods, from spraying pesticides to biological methods.
Some pest control removal techniques might also involve physical processes like setting up traps with poisonous bait.
However, pest control is not a one-time process. It needs follow-ups and regular re-applications to get rid of the infestation fully.
Hence, you should also ask exterminators about the details of the post-treatment process. A good company will respond to all your queries with utmost patience and diligence.
Check Their License
It is not hard to spot a pest control company that has set up a shady business without any license. Do not get scammed by this kind of exterminator.
They might offer you cheaper pest control services, but they will not be reliable, and their wrong products and techniques might worsen the entire situation.
So, ensure that the pest control service provider you choose works under a valid license or certificate issued by the New York state. It would prove that the exterminator executes the business by adhering to all government rules and regulations.
In New York State, the regulating agency is the Department of Environmental Conservation which issues all kinds of licenses and certifications related to pesticides and technicians dealing with them.
The licenses correspond to certified commercial pesticide technicians, certified commercial pesticide applicators, certified pesticide technicians, and certified pesticide applicators.
So, you must check the company's website for the same or ask the exterminator to showcase their licenses or certificates.
Apart from fulfilling licensure requirements, also enquire them about their experience in the industry and the expertise of their technicians. It will help build your trust and credibility in their services.
Consider the Specialization of the Pest Control Service Provider
This is another important factor you must keep in mind while hiring an exterminator.
Check what pest control methods the company specializes in. Some service providers focus on providing specific plans and pest infestation treatments. These might or might not work for the type of infestation your home or workplace has.
So, opt for a company that offers services according to the pest infestation your space is suffering from.
For instance, many exterminators specialize in eradicating smaller pests like termites, while others deal with removing the bigger ones like rodents.
Hire the exterminator whose services align with your pest removal requirements.
Besides, a company with specialized expertise in specific pest removal services will also do a better job in providing you with a custom solution during and after the treatment.
Get Well-Acquainted About the Liabilities in Case of an Accident
Extermination is not easy and can expose workers and clients to risks in some unfortunate cases.
While the pest control procedures are ongoing, a technician can get injured, or an area of your home or office can get damaged. In these cases, insurance coverage becomes important. It applies to both the compensation of the technicians and general liability.
Thus, Environmental Protection Agency recommends exterminators possess insurance coverage for the protection of their teammates as well as the client. It will also prevent you from bearing the hassles and costs of these accidents.
So, ensure that the technicians working at your space for the extermination process are under the company and not outsourced from any subcontractor.
Conclusion
So, these are some of the few tips that can be of use to you if you are choosing an exterminator on Long Island.
However, always be aware of the laws and do your research before signing a contract. Don't be in a hurry; take your time to make the right decision carefully!
Comments on this guide to Finding right exterminator for Long Island pest control article are welcome.
Pest Control
Pest Control Posts
Hire professional services for domestic pest control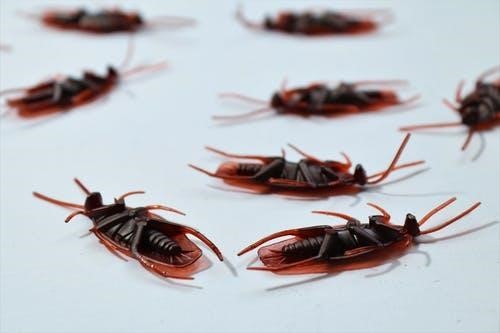 6 Reasons Why You Need Pest Control Services?
4 benefits of seeking pest control services
Pest control prevention steps building homes
How to Deal With Pest Infestation
Building Articles
Residential Architecture
Comments / photos for the Finding right exterminator for Long Island pest control advice page welcome